10 Questions to Ask When Choosing a Custom Home Builder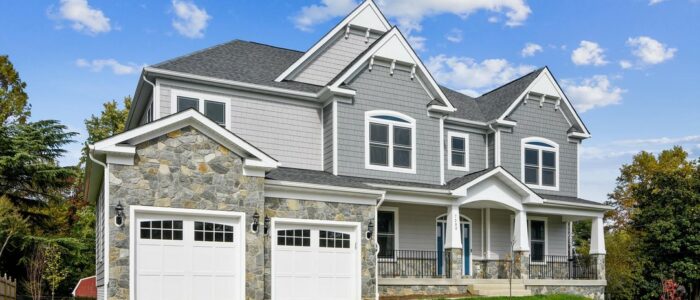 Choosing the right builder is a big decision. You need to do your research, talk to your friends, family, and neighbors, and ask a lot of questions, to find the right fit for your situation. It takes time and effort, but I think the more informed you are, the more you will get out of the entire home building process. Because in addition to getting your dream home, you should also have a good experience!
What questions should you ask? I thought it would be helpful to share some good screening questions while you are considering your builder of choice.
How many walk-through meetings will the builder conduct with you during construction?
Will the builder assign a point person to your project to answer your questions as they arise?
How often will progress updates be provided?
You've probably noticed—these first few questions are all about communication. It's the key to every good relationship and every successful home build. Custom home builders should set and follow a standard for communication that prioritizes the clients. At NDI, we are committed to being open and transparent during the entire process. Our communication reflects our long-standing commitment to the Golden Rule.
How do they deal with process delays (permit, weather, etc.)?
What do they do when materials are delayed or not available?
How do they deal with the unexpected?
No build goes perfectly. Even with experienced custom home builders, the unexpected will happen. It's critical that your builder works with you to solve any problems with your best interest in mind. Our goal has always been to solve any construction or design challenges quickly and to the benefit of our client. We want to make sure EVERY client is able to tell a very good story about their experience with NDI.
Does the builder bid out every job, or do they use a consistent group of expert tradesmen?
What quality control measures does the builder have in place?
Since my dad started NDI in 1988, NDI has invested in long-term relationships with our subcontractors and suppliers. Some of them have been with us since the beginning! We treat our subs like the important partners they are which is just one of the ways we're able to deliver beautiful homes with the speed and quality we expect!
What is their rate of referral and repeat business?
Will they provide an opportunity to speak to someone who has built with them in the past?
We're always happy to connect you to past clients. After talking with them and reading NDI client reviews, you'll understand why over half of our new business is based on referrals.
I know choosing a custom builder is a big decision. I'm not naïve enough to think we are a good fit for all, but if you do choose us, I can say with certainty that you won't find a better group of people to work with.
Interested in talking more? I'd love to connect with you about NDI, our 35-year history and any questions you may have for us!
I can be reached at landersj@newdimensionsinc.com or 571-719-7217.
Dream. Build. Live.