Building a Custom Home Series, Part XI: Making Selections, Part II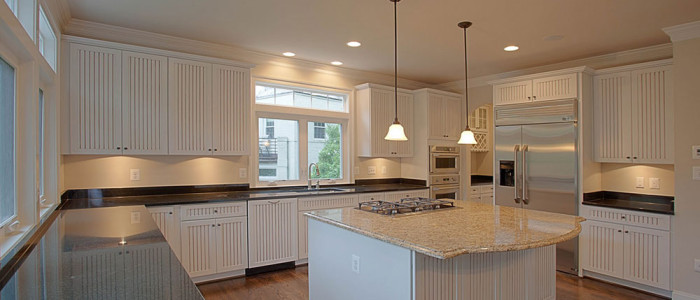 We love kitchens around here! Like I mentioned in my last post, kitchens have become the centerpiece of our homes. No matter how we try to disperse gatherings throughout the house, everyone always ends up in the kitchen.
So how important is your kitchen design?
Well that is up to you.
But before you decide, I have someone I'd like you to meet. Shelly Cauthen has worked at NDI since 2002. She was a Sales Manager for several years before taking on the role of Design Consultant. In this position, she works with each NDI client to help them with their design selections. She's really good, and she'd like to share some of her thoughts on designing your new kitchen.
Friends, meet Shelly.
********************
What a great day to design your kitchen! The choices are vast, and the decisions important, so where do you start?
Well, have you ever stood in a department store and wondered why one pair of jeans cost $30 and another $200? What causes the difference? I mean, let's face it, they're both denim, right? Well there's weight, dyeing process, cost to make, branding, marketing, and functionality. Will a skinny leg look right with your boots you just bought, or do you need a wider leg? Then there's fit, which brings me to the second point. Ever wondered how the same pair of jeans can look so different on two different people, even if the jeans are the same identical size? That's sort of the way it is in your house! A formal kitchen, say, versus a kitchen that will function more as a family meeting spot for everyone, every day. Then there's the accessories, and frankly, we all like something different.
If you think about the kitchen in the simplest of terms, you need to be honest about how you use the kitchen. Not everyone makes home cooked meals that require multiple ovens and an industrial hood. (Though some of us cook badly enough, the hood is a great idea for that burned dinner we were supposed to eat!) Some people believe wholeheartedly that the microwave is the most important appliance in the home. If it is to you as well – own it!
After you know what's important, look around. Using again the jeans as an example, you may not know what looks best on you, but you will always know what you like and what you don't like.
So if the main things to consider are function, style, and extras, let's start with function. The standard KraftMaid cabinet is great, and will easily meet functional needs.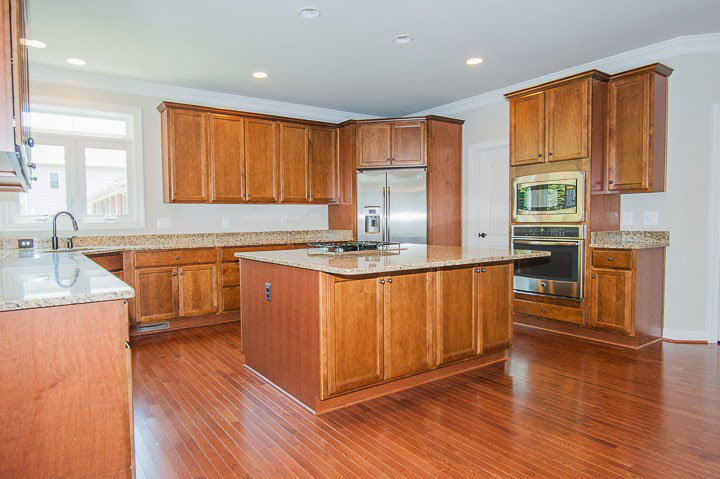 You may want to add on to it, depending on your personal needs: adding spice drawers, cabinets for cookie trays, a baking station, or maybe an indoor grill? Have you seen the stand that holds your heavy stand up mixer that pops up to counter height?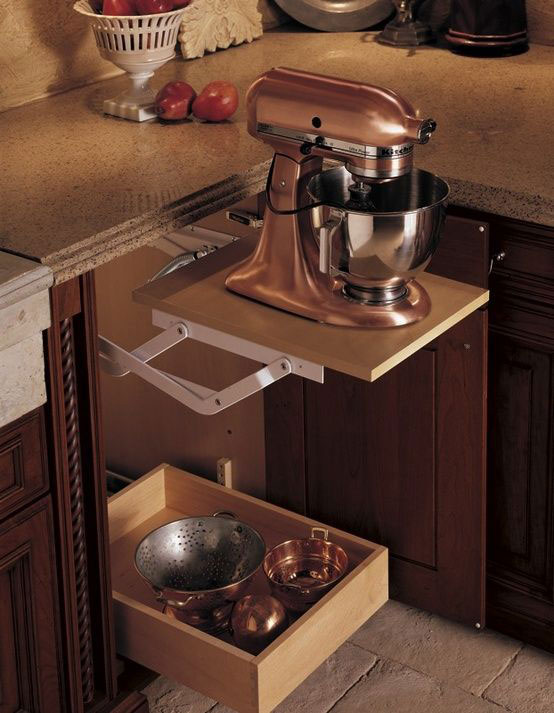 Wow! Think of these things like Bling…. They're fun, but they add to the price, too, and more isn't always better! Changes sometimes require a revised overall plan, and we can work with you on those.
Many customers want a larger kitchen island…. I mean where else would you put all the Christmas Cookies you hope to have time to make? And these things are doable!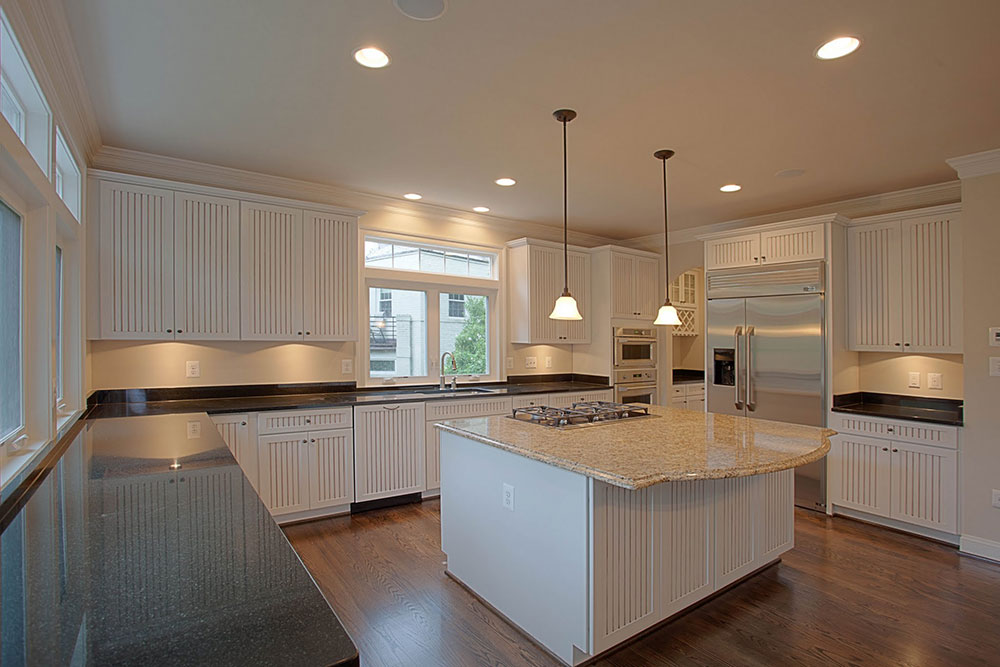 So functionality is a matter of your personal needs.
Style gets a bit trickier. Think back to the jeans again….. You've narrowed your choice down to Levi's, and you know you want the dark wash, but now you get into the leg width, and the pocket style. That's exactly like choosing a cabinet door! The style doesn't affect wear ability, and it doesn't mean it will function differently, but whether you like a raised or recessed panel, or a full or partial overlay is important. The color will direct you to wood species, and from there, it's a matter of making sure it looks good with your floor!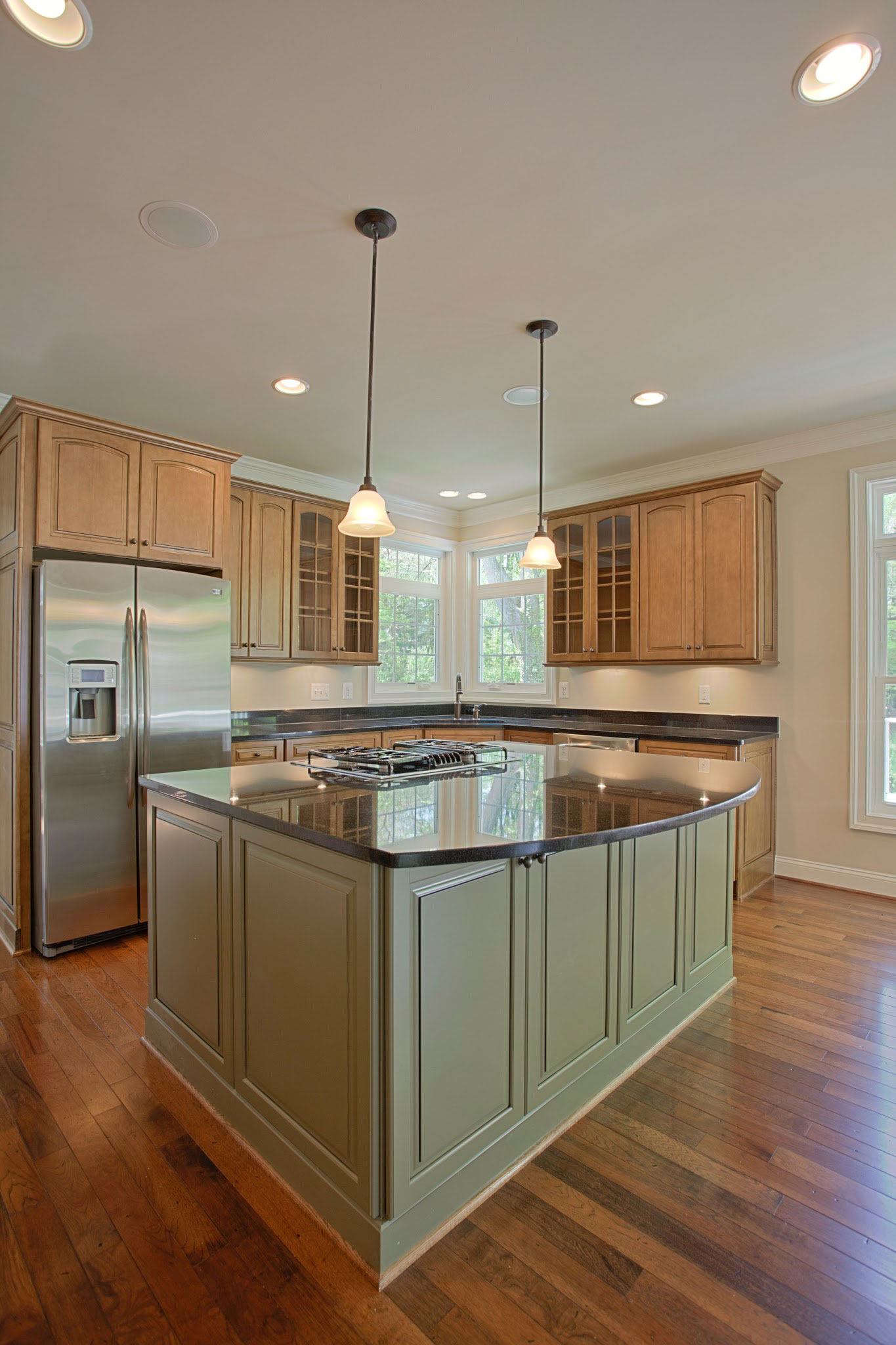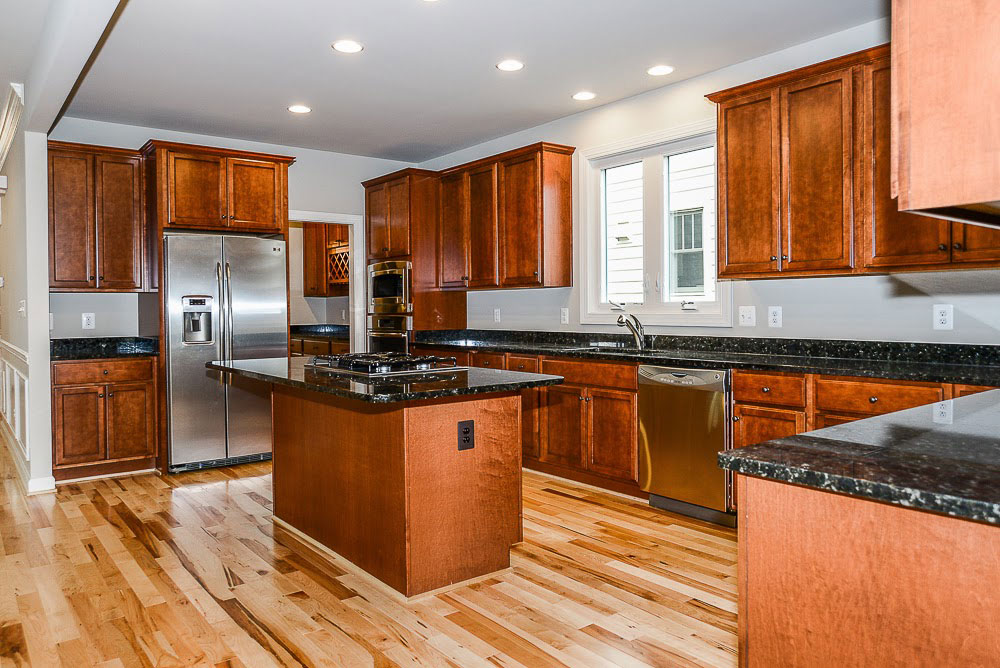 Now the extras! This can really be a mixed bag. Sometimes you'll want a particular type of knob, or maybe you have the knobs from your grandparent's old house you're planning to use so we skip knobs.
Maybe you want to add a ceramic backsplash.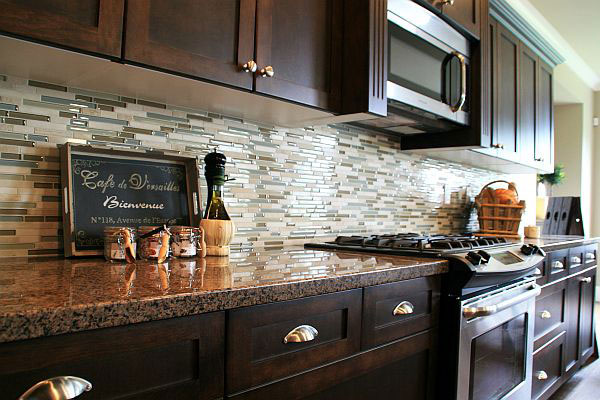 Or a different type of faucet?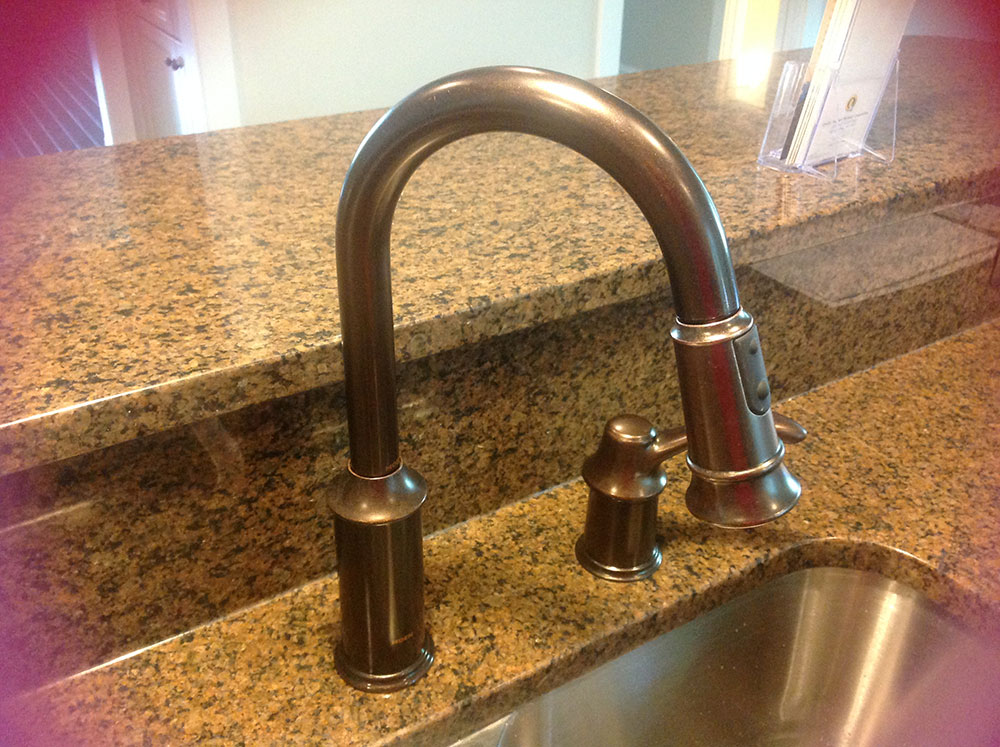 Ever thought about a pot filler? I think if I were building this would be the thing I wanted most!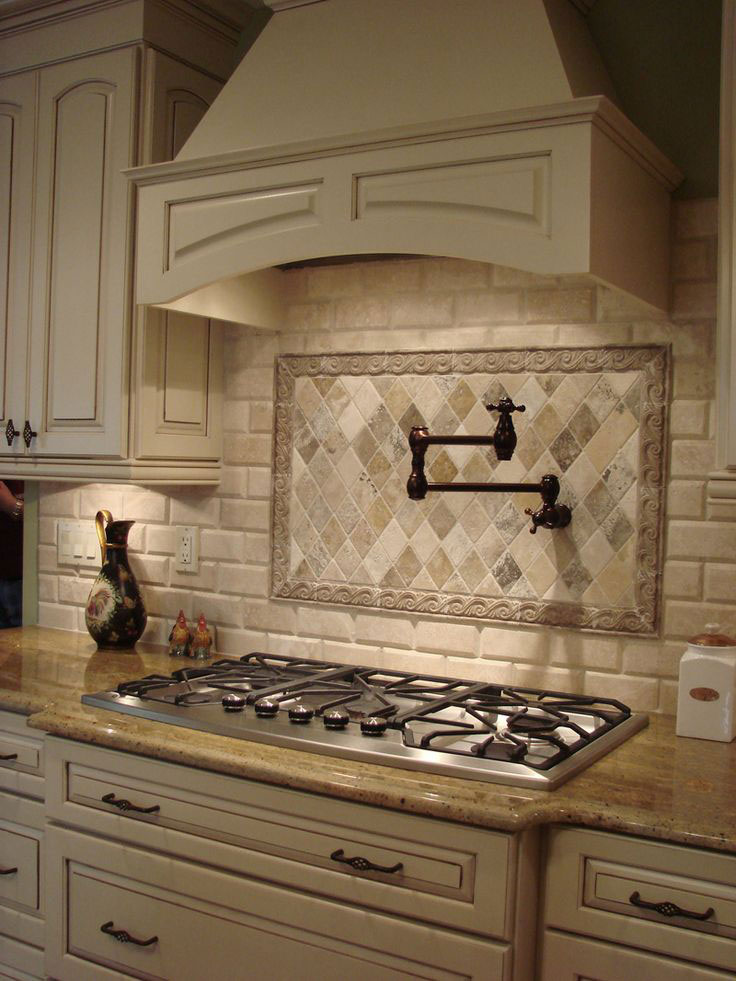 And far and away, the most popular upgrade in the kitchen is a simple island overhang so you can have your family and friends hanging out with you while you cook!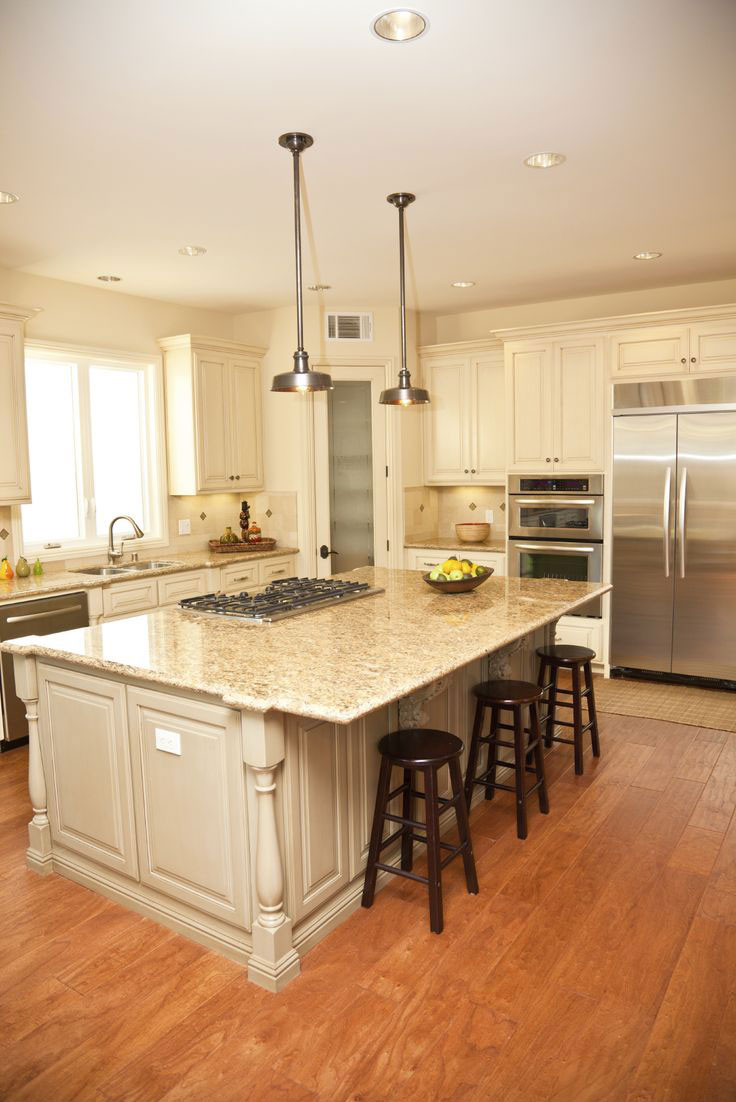 So there's no easy answer to what makes or breaks a kitchen. There will always be someone whose jeans are nicer than yours, and lots whose are more "less fortunate." But when it comes to your kitchen, all you really need to do is find the one that looks good to you and FEELS right!
After all, you'll be sitting there and enjoying your morning caffeine fix every day for a long time…. or until you decide to build again!