Building Your Own Custom Home Series, Part XVIII: Cabinetry, Seeing Your Selections in 3D!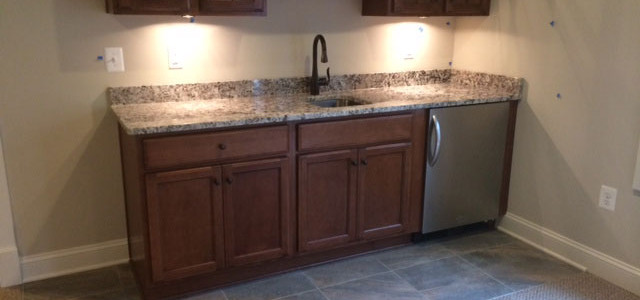 One of the most exciting moments while building a custom home is finally seeing your selections installed in your home. Color selections are made months in advance of actually installing them. I made the selections for this house back in August. I almost forgot what I selected.
For the kitchen island I selected Grandview Maple in Onyx Painted Finish. The perimeter cabinets are the same door style but I selected Dove White Painted Finish.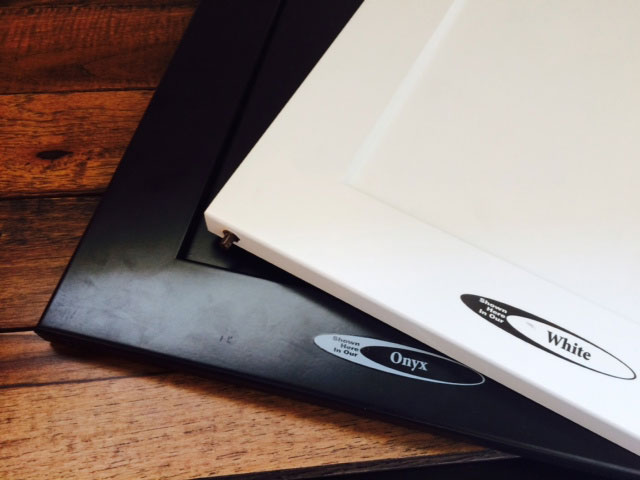 The granite selection is White Diamonds. I went a little crazy with this selection throughout the house but I do love it.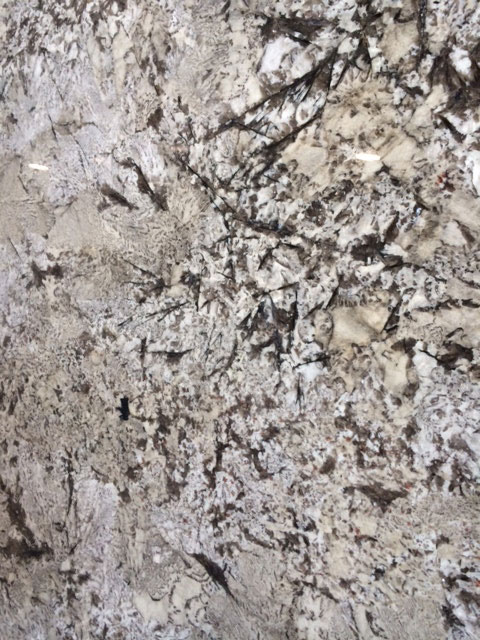 What do you think?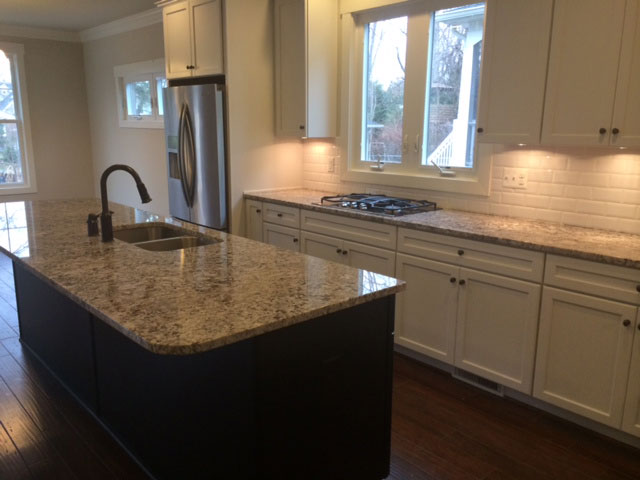 I should have used my flash for these pictures (I'm a builder, not a writer or a photographer).
We've been using MidSouth for all of our cabinetry since 2010. They supply and install our KraftMaid cabinets and vanities. They do a great job for us and their customer service is superb!
Kitchen cabinets, bathroom vanities and other cabinetry throughout the house is installed after the flooring goes down. Dad has always run flooring first so it is under the cabinetry. Some builders don't and while it might seem like a small detail, we think it's worth the extra effort because the cabinetry is not sitting on the subfloor and you don't lose the full height of the cabinet by running the flooring up to it.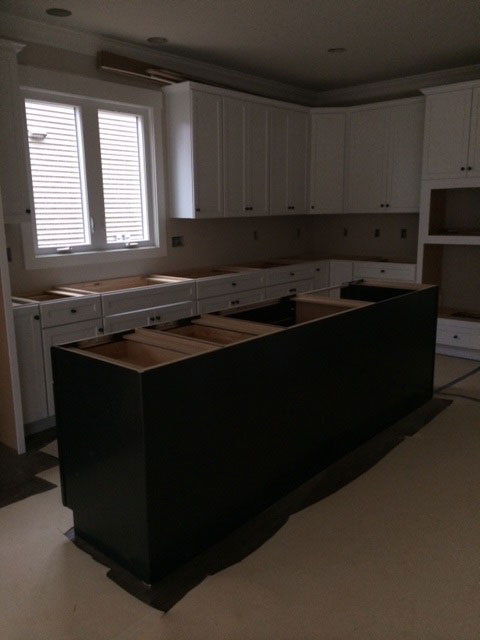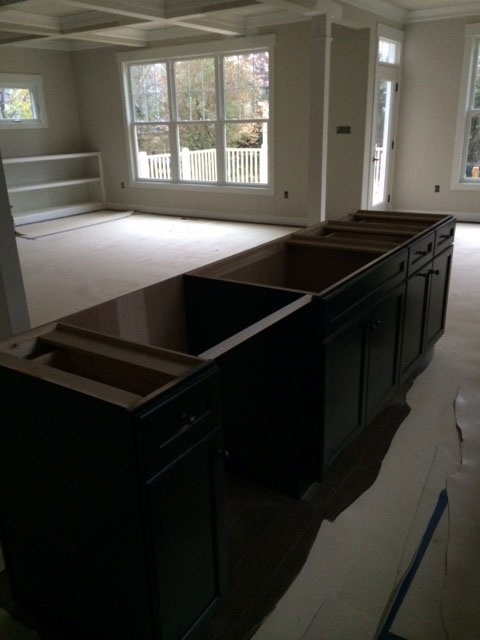 After the cabinets are installed, the granite is measured for an exact fit and then installed about 7 days later.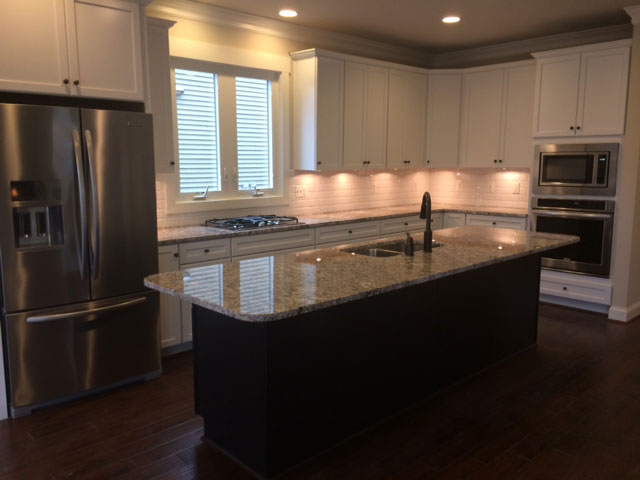 Once the tops are in, appliances are installed.
For our house on Great Falls Street (GFS), I decided to swap the cooktop and sink location. I love it!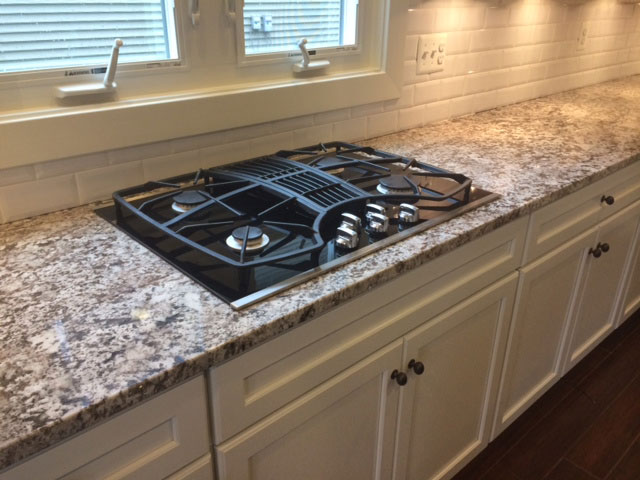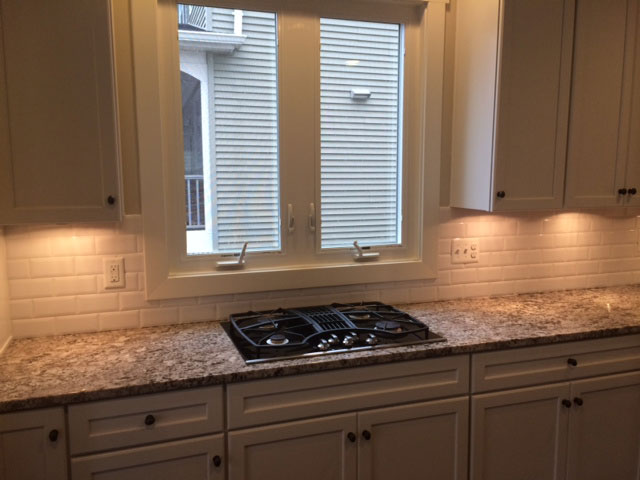 Need that flash on my camera!
The desk cabinetry is standard in the Sherwood model. I love how it's tucked away. This would be important in my house so my guests wouldn't be exposed to clutter that would no doubt ensue.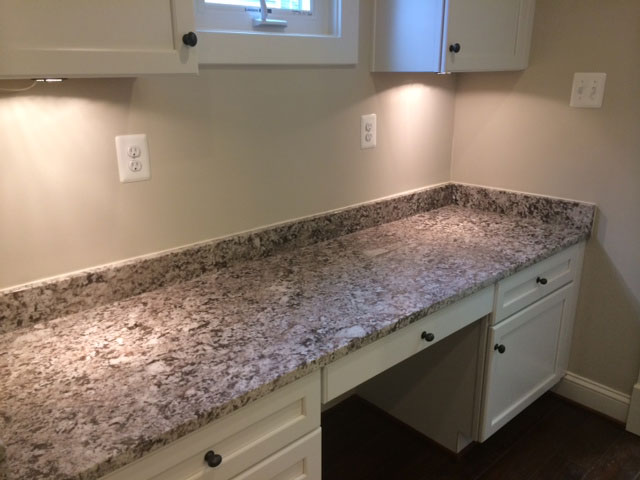 At the house on GFS, we installed cabinets and a wine cooler in the little nook located in the Dining Room. I would love to have this built in feature in my home. I selected the same cabinetry and top used on the Kitchen Island.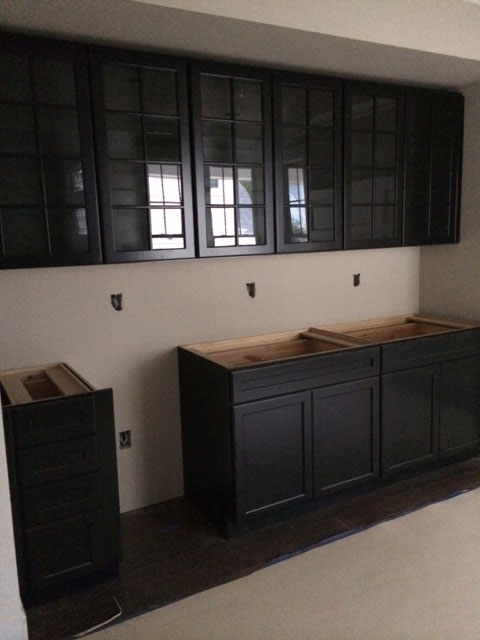 I went back and forth on what to select here. I was considering a dark cherry stain but talked myself out of it. I figured most people would probably have a dining room table with a stained wood finish. I think the black painted finish on the cabinetry will complement any wood finish.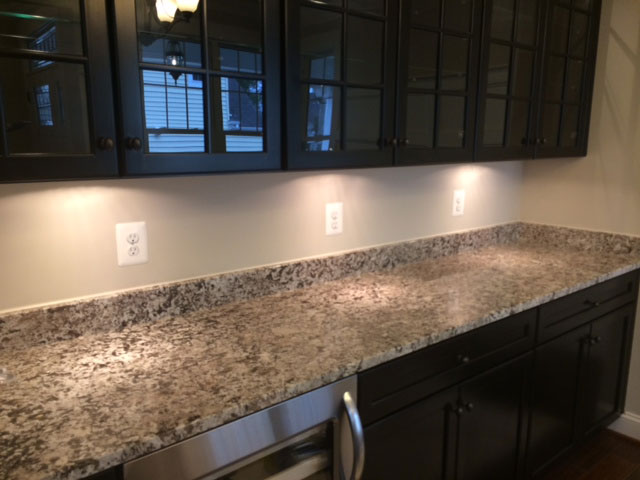 I carried the dark finish look up into the Owner's Bathroom.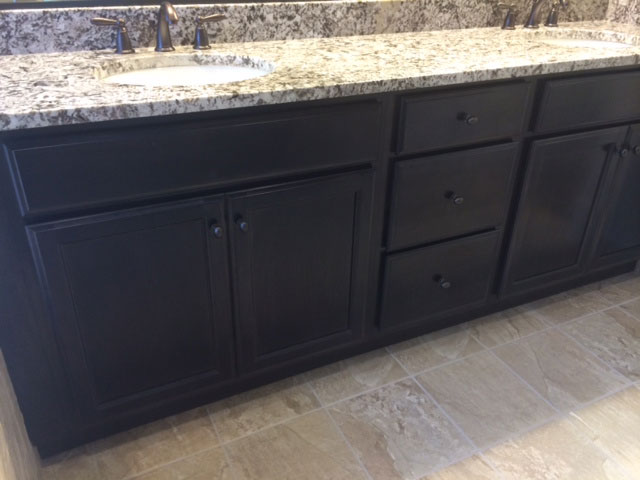 And the Buddy Bath. I LOVE White Carrera Marble. I wish I could do an entire kitchen in this stuff but my granite and marble people say marble in a kitchen = very bad things (staining).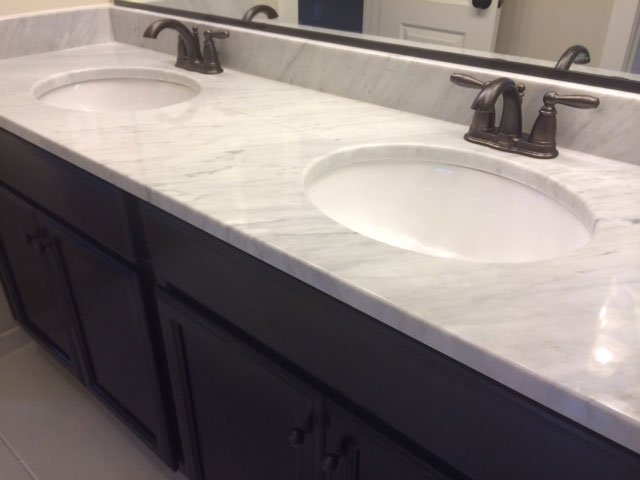 I love these cabinets in the Laundry Room.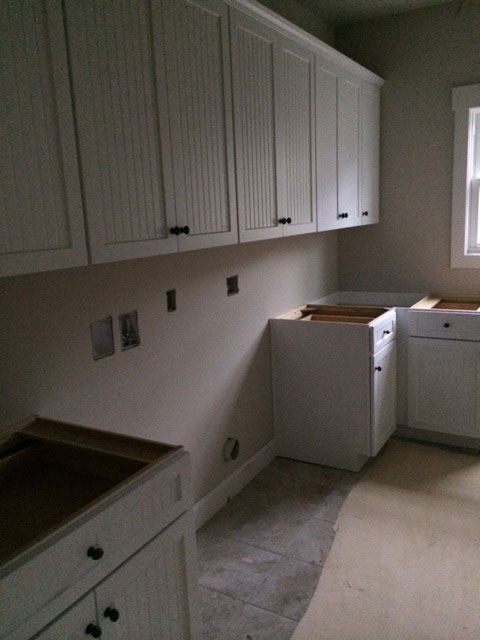 I selected Polarcrest Doors in White with Verde Butterfly Granite tops.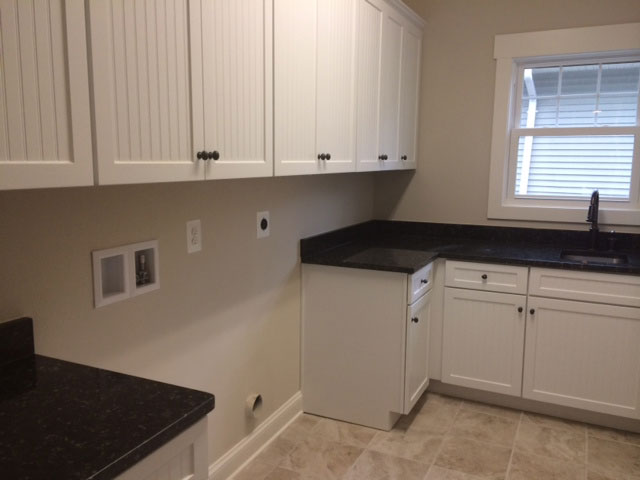 Down in the basement at GFS, we installed a wetbar complete with a sink and beverage center.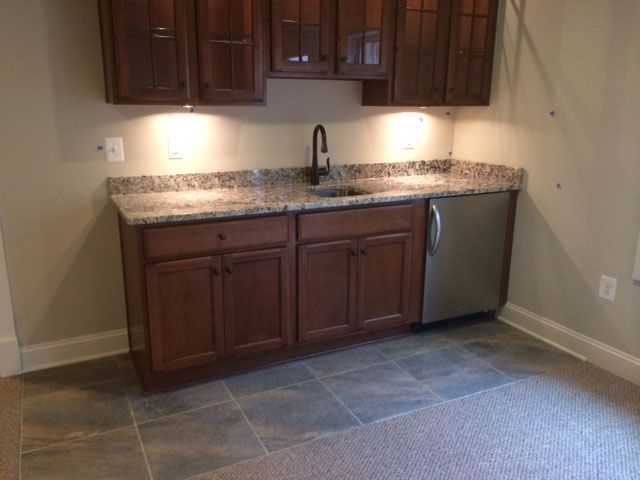 We're getting so close to completion. Now that the cabinets are in, the next step is finals. All of the trades will come back to set their fixtures and start check their systems (HVAC, plumbing, etc.). And then final point up, final clean and carpet!
I can't tell you how excited I am to show you the finished house!
Dream Big. Build Smart.
Pssst: Want to see this home for yourself? It's open this weekend! Click here for more details.