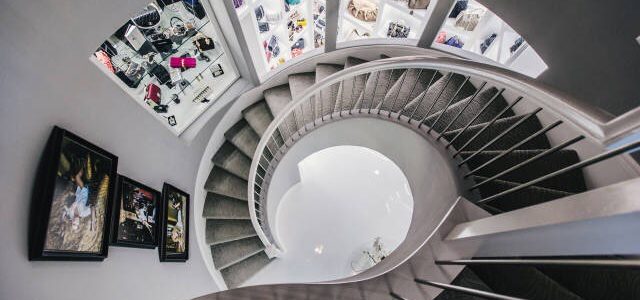 OK ladies – this post is for you! Ever dream of having a custom closet? Me too and most of the time, my dreams consist of images like this…
Ah – dreams are fun. But in all seriousness, if you are looking to customize your closet, you're probably wondering what it would cost you. There are several factors that can drive the cost of a custom closet. Here are some things to think about…
STYLE & DESIGN
As with custom home building, the sky is the limit when it comes to custom closets. The size of the closet will certainly help determine the cost but so will the style and design. For example, flat front drawers are less expensive than raised panel drawers and white finish is usually the standard while the wood stains or other colors are typically more expensive. The layout can impact cost because drawers are more expensive than hanging space.
When Paul and I designed our closet almost 10 years ago, we had just finished building our home. We were pretty fatigued from the construction (it happens to everyone!) both from making decisions and from the money we had just spent. So we wanted to keep our closet fairly simple but we also knew what we wanted. For example, we knew we wanted to keep all of our clothes inside the closet (we didn't want a dresser full of clothes in our actual bedroom). So we invested in more drawers but kept the finish of the closet standard white.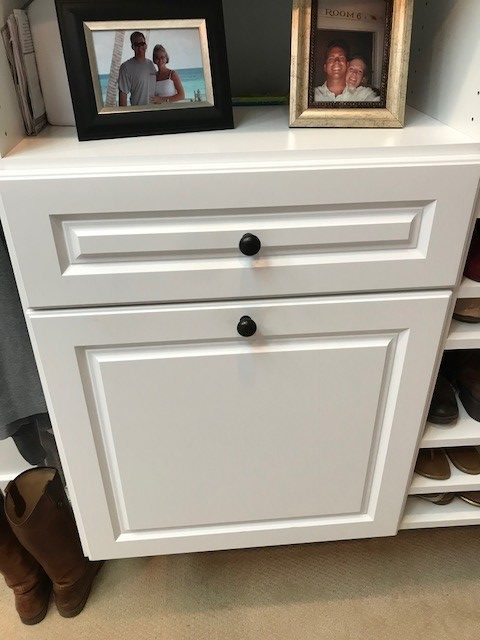 FEATURES
There are a ton of features you can choose to add to your custom closet. Bells and whistles like ironing stations (so cool!), inserts for jewelry, shoes, etc. can drive up the cost of the closet. Most of them are not too expensive to add but they do add up. Here are a few I love about our closet…
The laundry hamper – dirty clothes stay out of sight!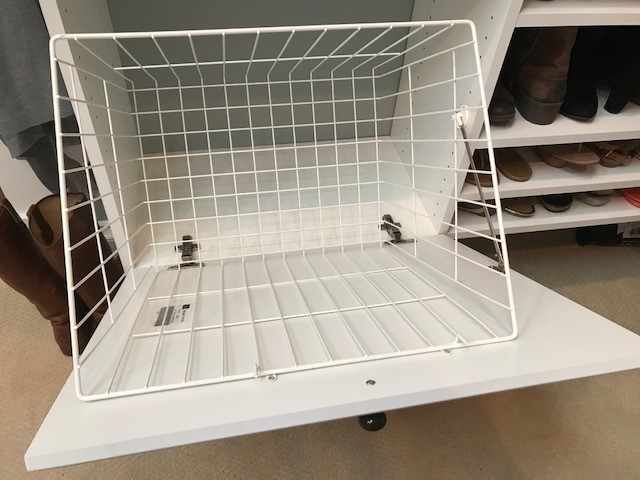 Wardrobe Valet – handy dandy hanging bar!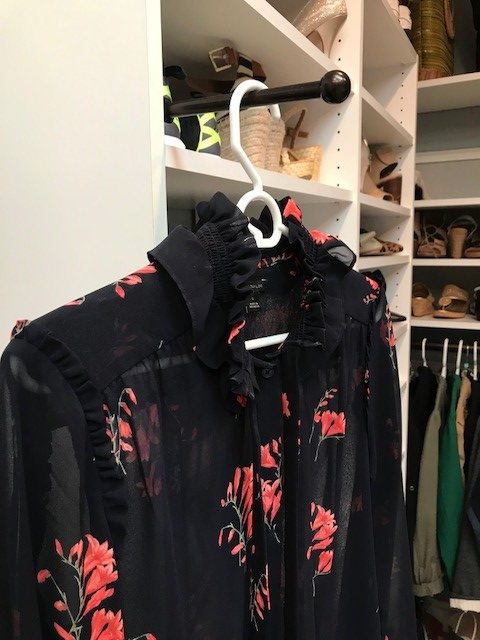 And the jewelry drawer organizer (although my jewelry doesn't look very organized…)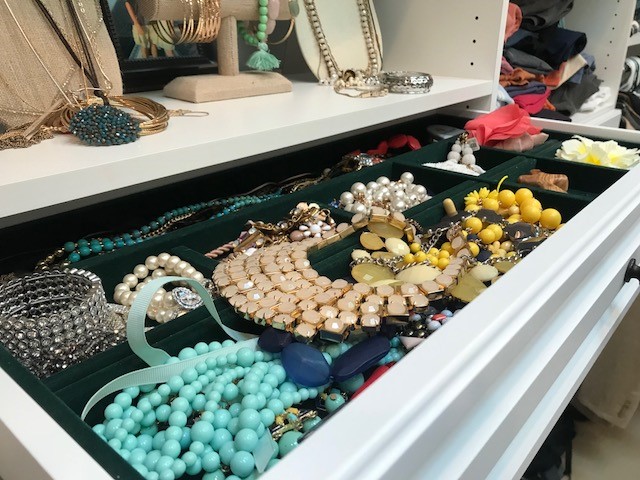 INSTALLATION
Are you the DIY type or do you like to hire out for projects? Whatever you prefer, you can find the installation method that works for you and your budget!
Paul and I used a company called Easy Closets. We had used them in our old house and loved the process (and the end result) so it was a no brainer for us. Easy Closets is a do it yourself option. Now hear me – we are not DIYers. Paul is pretty handy but we're often short on time and motivation. But with Easy Closets – it really is easy!
They have a simple online design tool that allows you to enter in the dimensions of your closet and then you can play with the many different layouts and features. I was able to pull our actual closet layout and design from their website…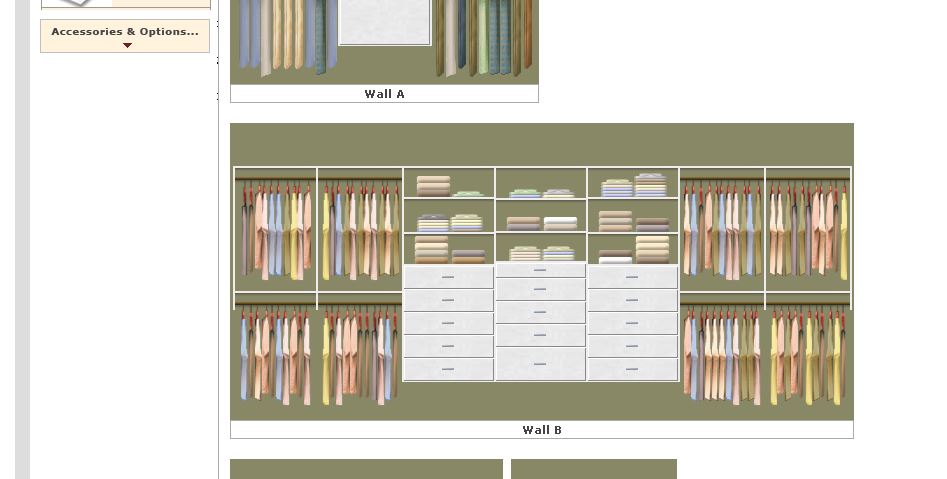 Need some help designing? They offer that too!
After the design is complete, you place your order and then they ship you everything needed to install it (you just need basic tools). Almost a decade later, I still love my closet…
Prefer to delegate? A client we built a home for in 2016 had their custom closet designed and installed by EcoNize Closets. Our client said they were great to work with and would definitely recommend them to others!
And wow – they did a beautiful job turning an extra bedroom into Tina's dream closet!
What does your dream closet look like?
Dream Big. Build Smart.