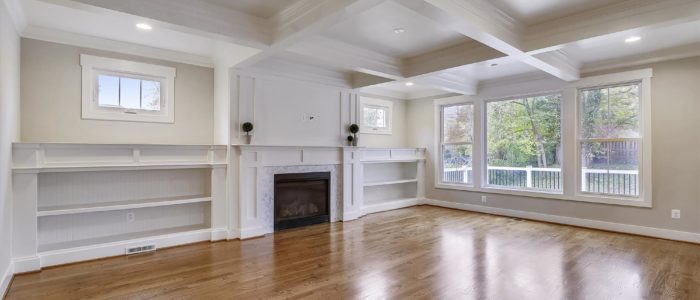 We just finished the Hillwood Model on Grayson Place in Falls Church. I think the Hillwood Model checks all of the boxes and with the Optional 3rd Floor Loft and Finished Basement, this home is just shy of 6000 square feet!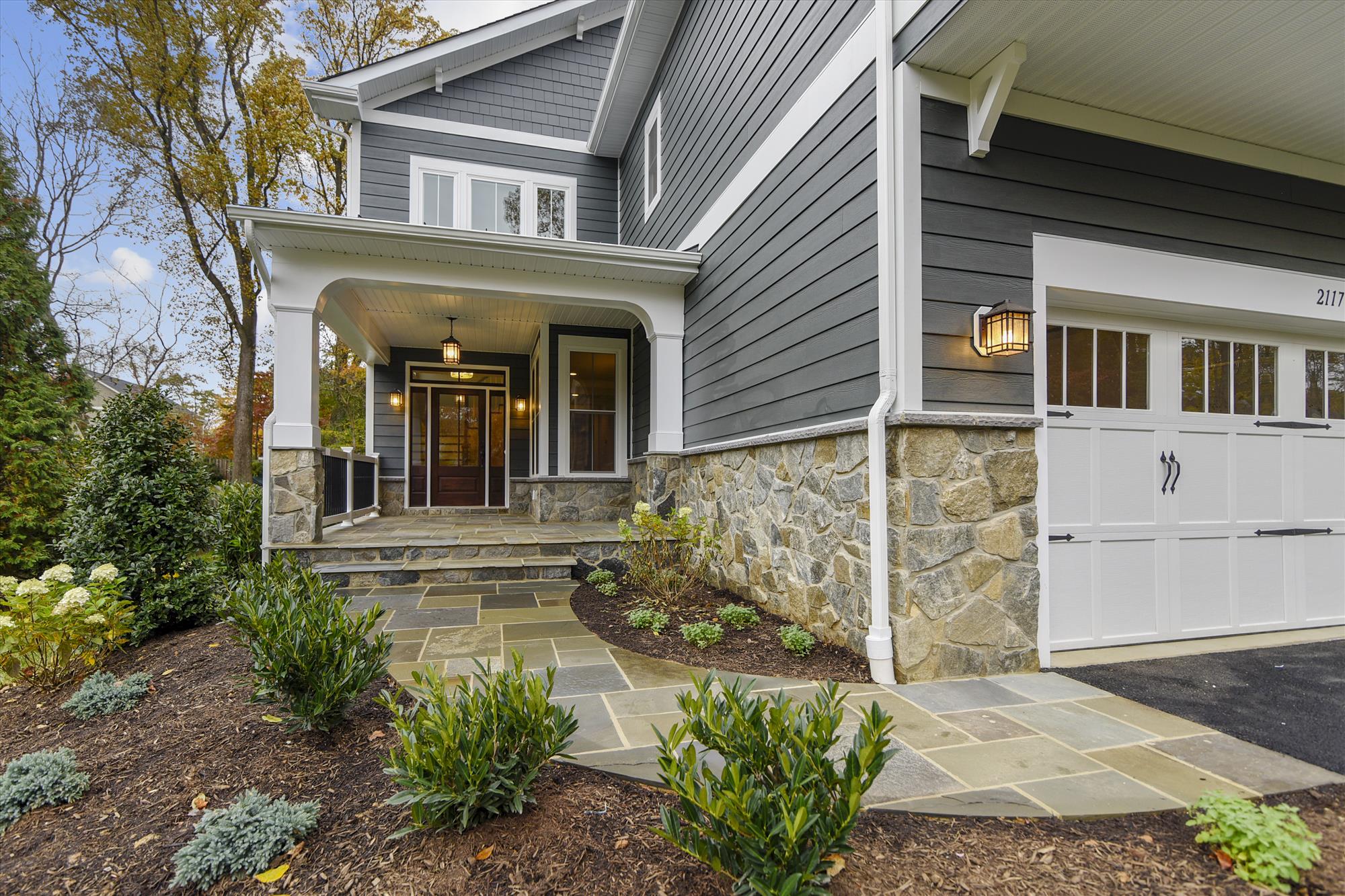 We spend a lot of time designing our spec homes so we can deliver a home that will appeal to buyers AND so we can show new and modern design elements to prospective NDI clients – like you! And even as many homes as we've built, I still struggle with color selections because I want to make certain I choose wisely. Sound familiar?
But I was so pleased with how this home turned out. Here are some of my favorite things…
The Kitchen – I love the idea of windows vs. wall cabinets. It transforms a kitchen into a light & airy space. Oh how I can see myself cooking up a big breakfast, sipping on a hot cup of coffee, and listening to some music on a quiet Saturday morning. OK – the quiet part might be a stretch but it's my dream!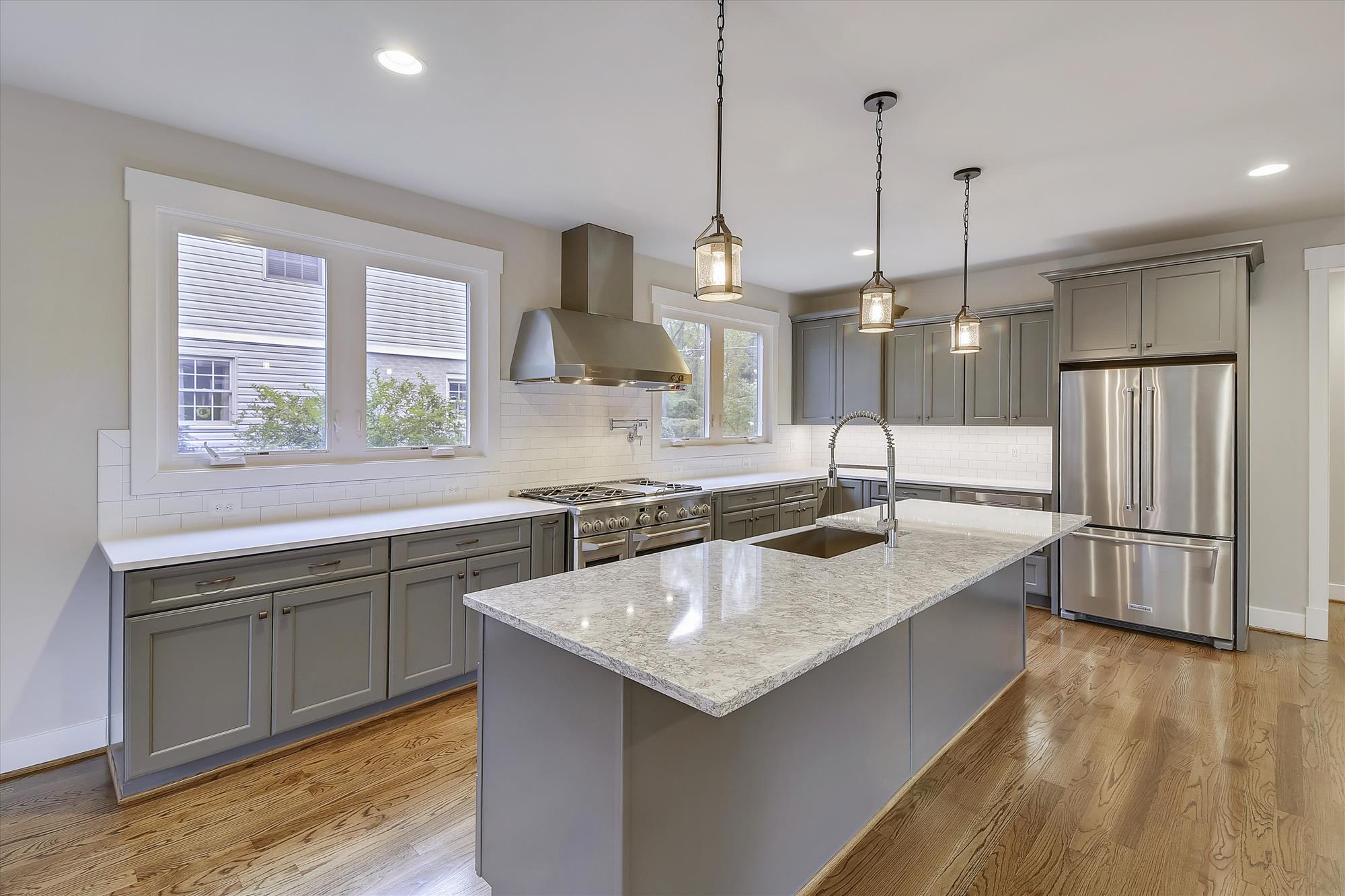 For the selections, we chose a full overlay shaker cabinet made by KraftMaid. The painted finish is Grey Loft (current obsession). The counter tops are quartz – the perimeter is Artic White and the island is Cambria Berwyn, which is a color I hadn't seen until earlier this year.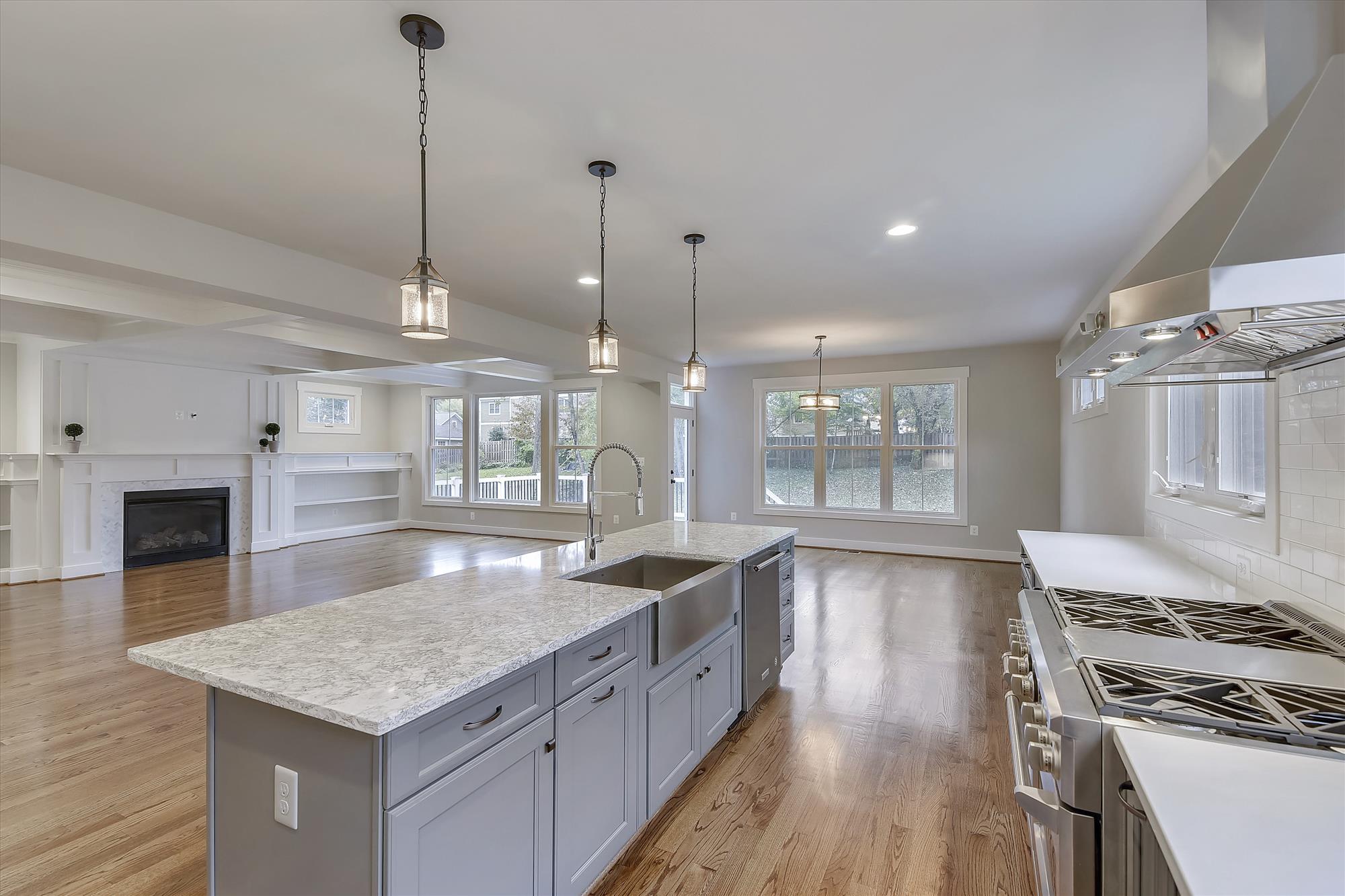 Back in March, we went to Charleston, SC to visit my oldest and dearest friend, Sara. She and her family recently built a home down there and this was the first time we had seen it since they moved in. I walked into her kitchen and was greeted by the prettiest quartz counter top. I seriously fell in love on the spot…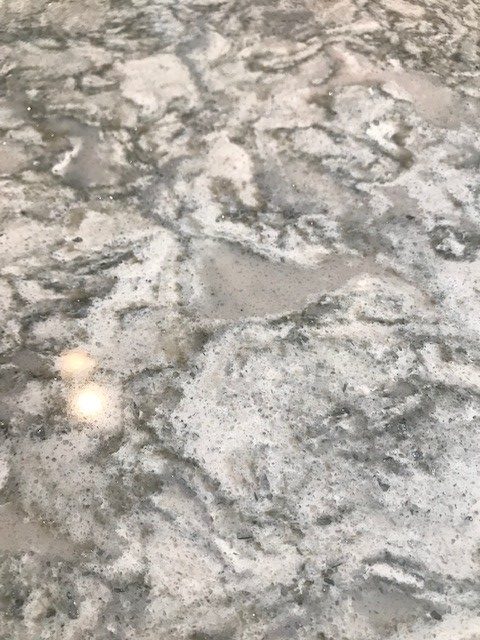 And I knew I had to incorporate it into our next spec home. The color goes perfect with white or grey cabinets and it has these little specs that glimmer – not flashy at all. Just awesome.
The Powder Room. I wanted to do something different with this hexagon marble tile that I LOVE and can't get enough of. So what's a girl to do? Run it up the wall as a feature! I think it turned out so pretty, so classy.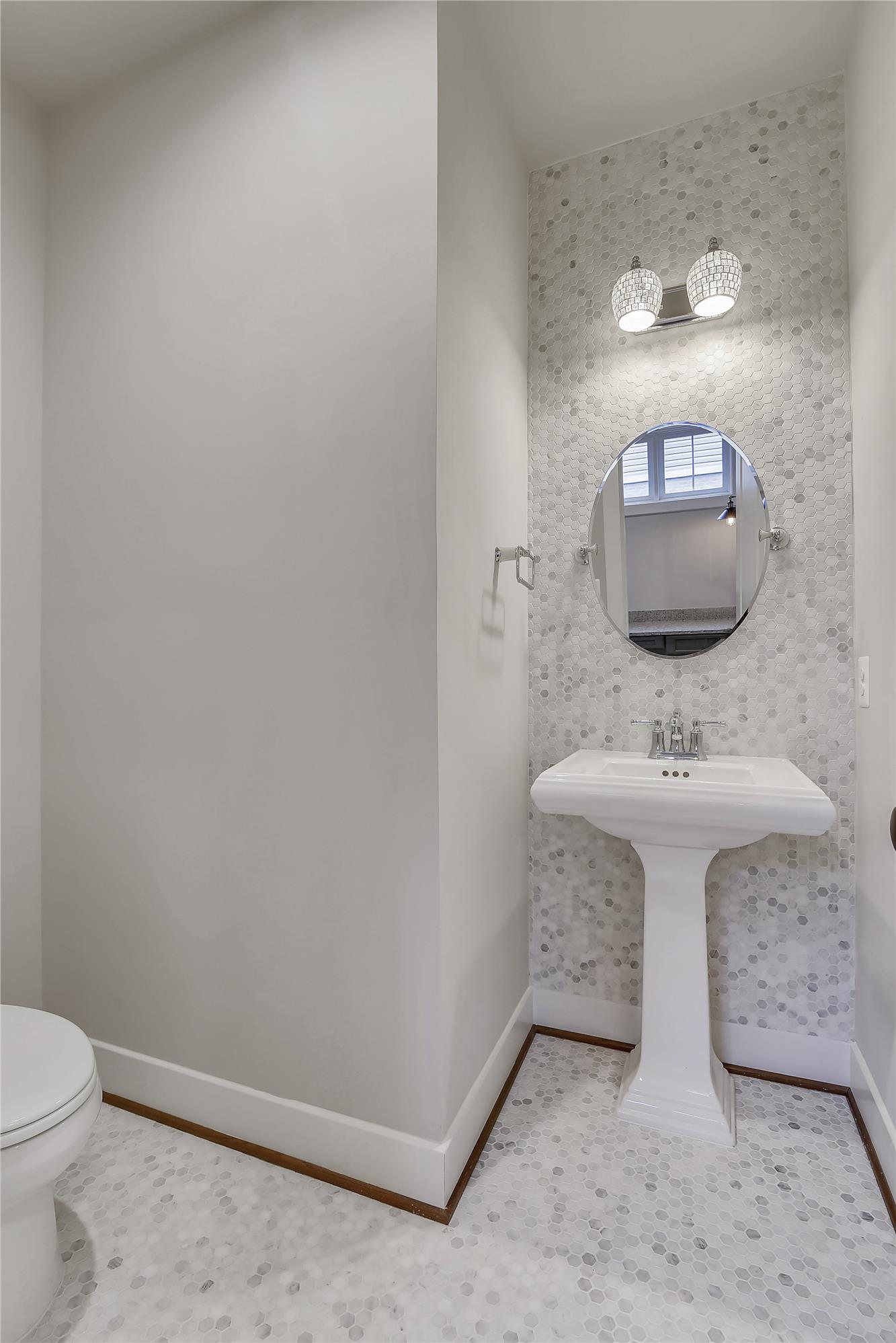 The Family Room. Specifically, the custom fireplace mantle and built in shelving. Because this room is so large, I really wanted to create a focal point. So we widened the fireplace projection, built a custom mantle and bookshelves, and voila!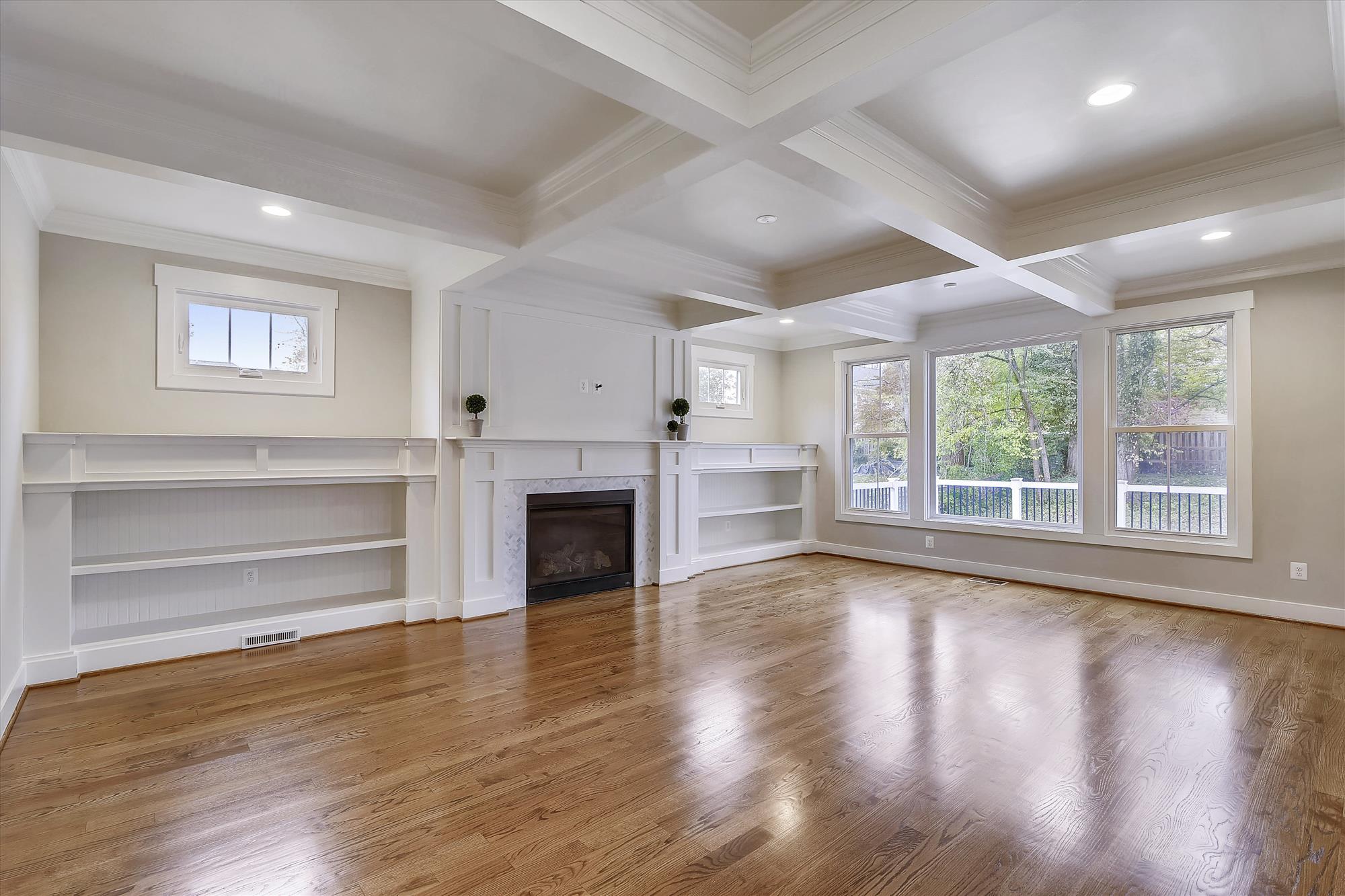 That space above the fireplace is screaming for a beautiful piece of artwork. Or, if you're in my house, a widescreen TV!
The 2nd Floor Landing. This space has so many possibilities.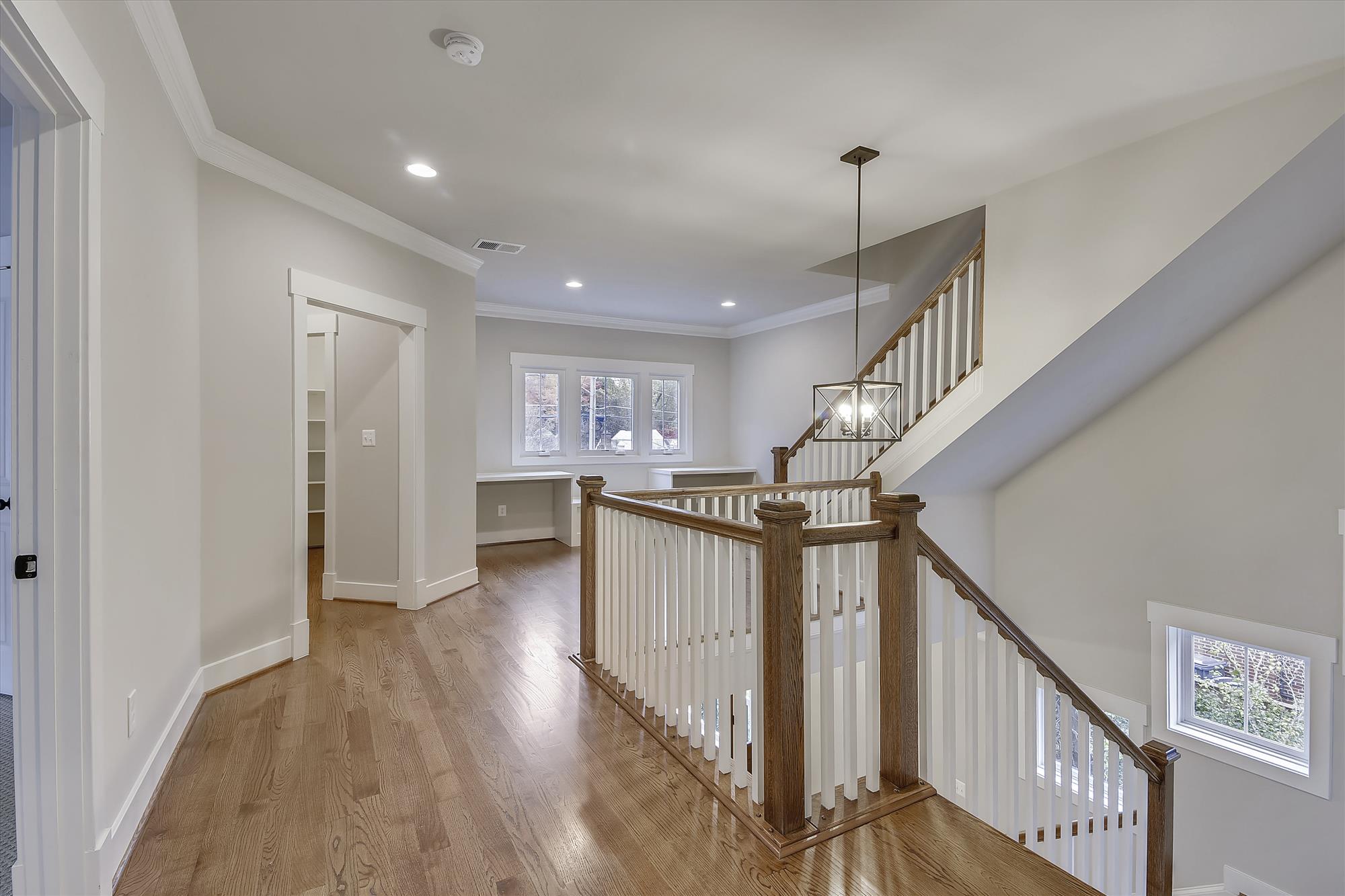 We decided to make it a little nook that would be great for kids to hangout so we built a window seat and two desk areas.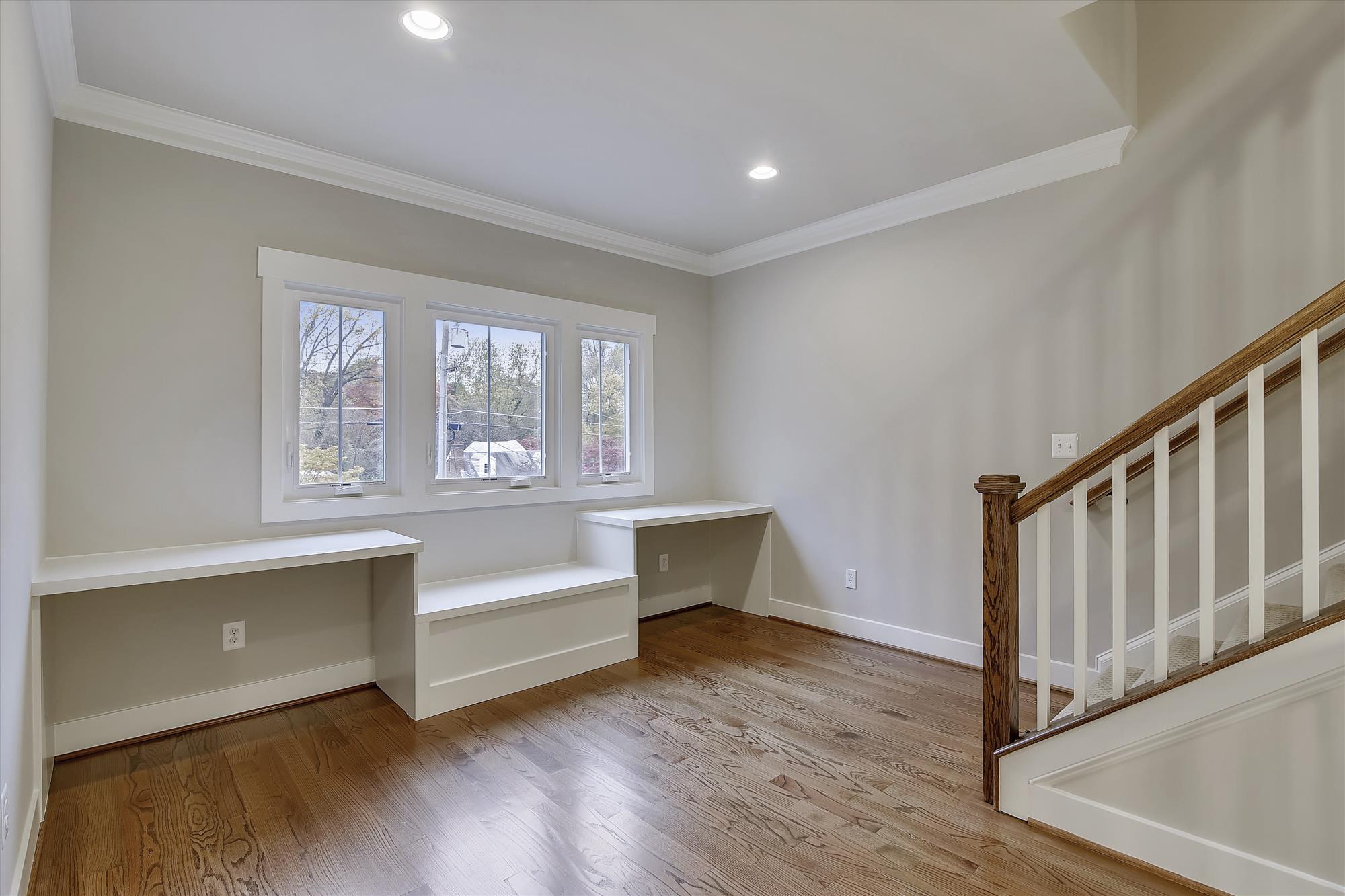 I love how much natural light comes in through the windows at the built-ins and stairwell.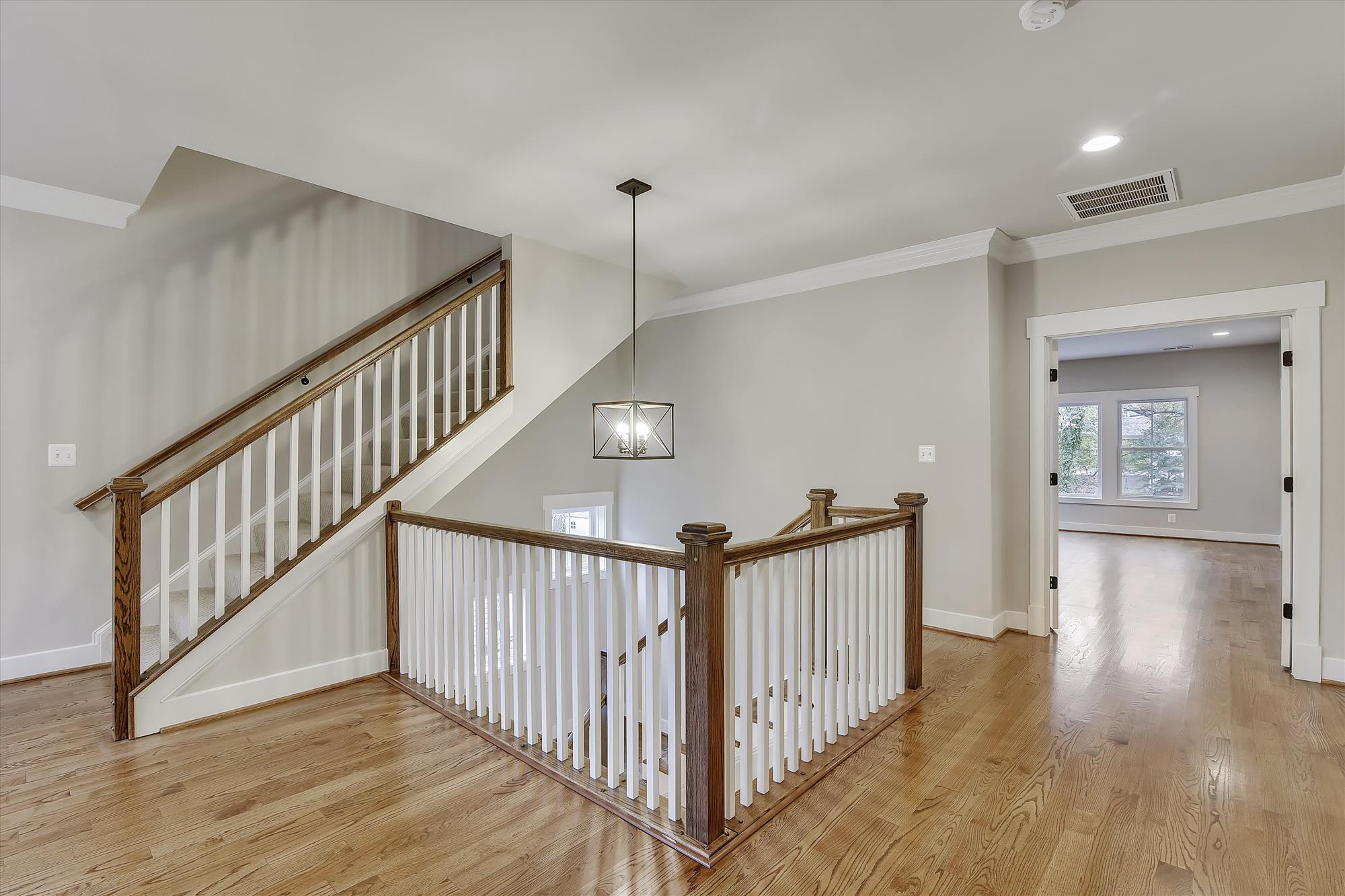 The Laundry Room. I hate doing laundry but I wouldn't mind it so much if I had this Laundry Room!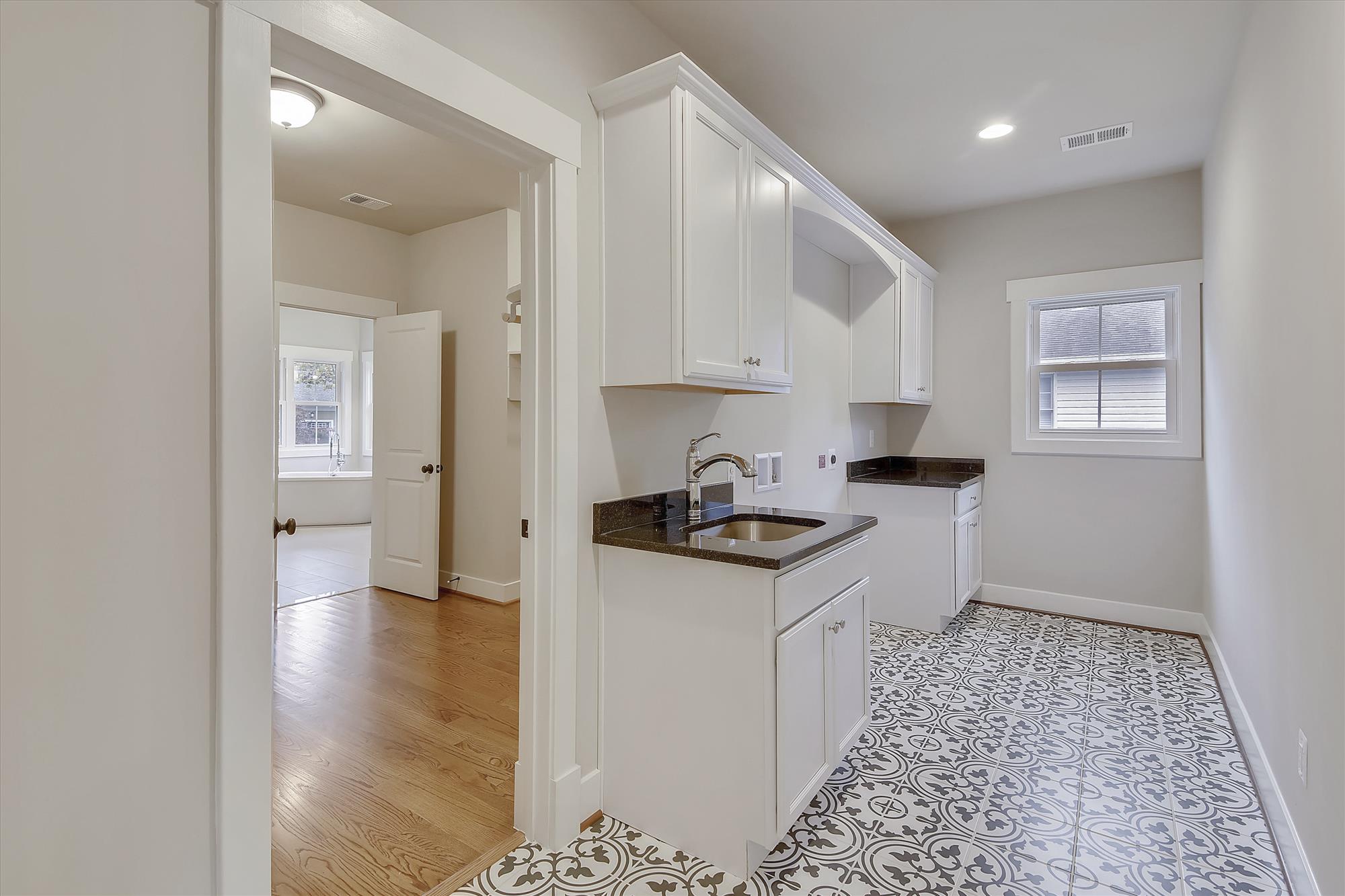 In the Hillwood Model, you can access the Laundry Room through the 2nd floor hallway or the Owner's Closet. Such a cool design feature. And can we talk about this tile for a minute?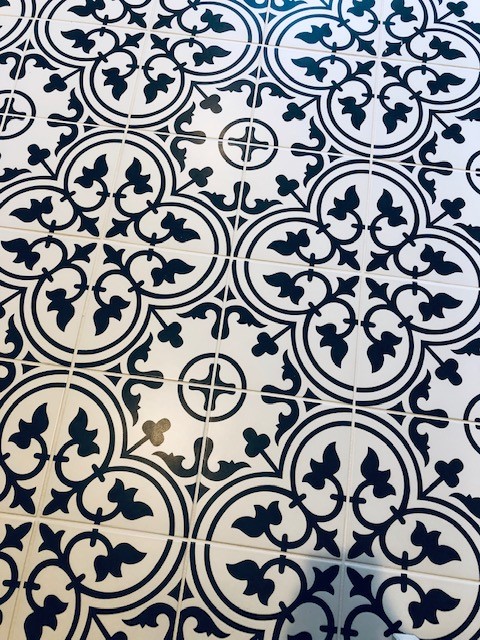 This style tile is called encaustic tile. I love it so much and since we've been showing it as an option, our clients have been selecting it for their homes.
Have you seen our new model on Grayson Place? I hope you will stop by and take a look! You can check out the latest open house and event information HERE.
Dream Big. Build Smart.