Home Building FAQ: What Should I Budget For Options?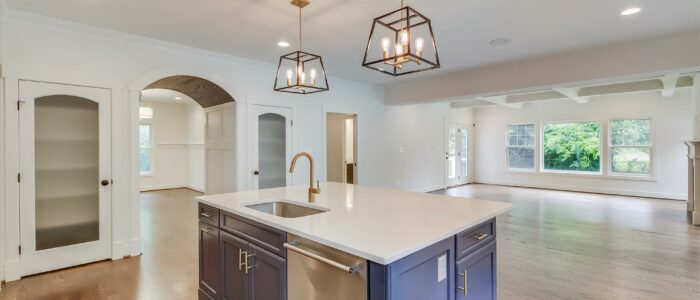 I started a blog series answering common home building questions. My goal is to provide you with a quick answer (300 words or less!) to a question and when I can, give you resources to find more information on the topic. 
Today's question is – What Should I Budget For Options?
This question is common and the answer is often different for everyone because it truly depends on your budget. Our goal has always been to make custom home building accessible and affordable without compromising quality and finish. Included in our base price, we offer a wonderfully appointed custom home with signature features such as KraftMaid cabinetry, on-trend flooring selections, beautiful trim and more!
Many of the homes we build have less than $10K in optional features while others have over $200K in options. On average, our clients add about $100K in optional features.
The following is a list of popular options that cost approximately $100K:
1200 Square Feet of Finished Basement Space
Finished Basement Bathroom
Hardwood in Optional Areas like the Living Room and Family Room
Kitchen Upgrades (alternate door style or painted finish, upgraded appliances)
Master Bathroom Upgrades (granite vanity top, upgraded tile)
Rear Deck or Screened Porch
These optional features will drive up the value of your home because they hit all of the hot buttons for buyers – additional finished square footage, upgrades in areas like the kitchen and master bath (kitchens and master bathrooms SELL HOMES!), and outside living space!
Still concerned about your budget? Check out my post on How To Control Costs When Building A Custom Home!
Dream Big. Build Smart.
268 Words = Right On Budget!