How To Control Costs When Building A Custom Home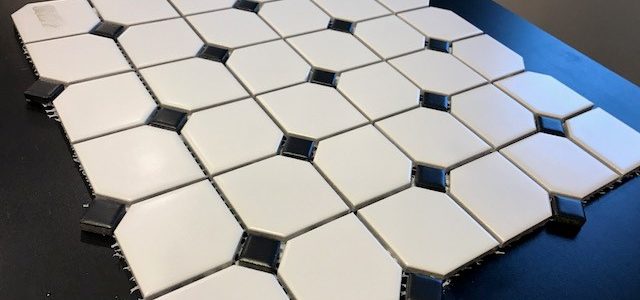 If there is one common theme you will hear from those who have built a custom home, it is probably that it was more expensive than they expected. I don't think clients (or builders) go into a project thinking, how can I make this more expensive? It is more likely a product of unplanned costs and adding to the scope of work for the house (so many options, so little time!).
I can remember when Paul and I built our home in 2008. Whenever I wanted to add something, I would tell Paul, "It's only a few hundred dollars more to do X". Well, when you do that enough times, the few hundred dollars begin to add up. A couple of years ago, I had a client walk into his Pre-Construction Meeting (ahead of his spouse) to tell me to not let them add anything else to the contract. Of course I said, "no problem!" but at the end of the meeting, they were signing an addendum for additional options (his spouse was persuasive and so lovely!). Best laid plans…
So how can you control costs when building a custom home? Here are my tips!
Tip #1: Limit Exposure To Your Overhead
Any good business person knows that controlling overhead is key to a profitable business and same goes when building a custom home. When you're building, your "overhead" consists of things like finance costs and temporary housing costs. If you can limit your exposure on both of these, you can save thousands of dollars over the course of the project.
Finance costs include the fees paid at loan closing and the interest payments you will make during construction. You can't cut out closing costs, those are what they are. But you can time the closing of your construction loan so you can minimize the months you are paying interest. Depending on if you are acquiring a lot to build on or if you already own it, will likely determine when you will close your construction loan. The only requirement we have is that all financing is in place before the Pre-Construction Meeting. Bottom-line, wait as long as possible to close your construction loan to limit the amount of interest you are paying.
There is no ideal time to move out (each project is different) but we recommend that you move out when you submit for county permit approval. This should give you adequate time to get your utilities cut off (requirement for permit approval) and get settled into your temporary housing. Assuming the county approves your permits on schedule, the timing of moving out, getting approvals, and starting construction should line up "perfectly".
Tip #2: Choose Selections That Fit Your Budget
Just because you have a budget, doesn't mean you can't choose on-trend, beautiful selections. We strive to offer flooring, cabinet and counter-top selections that are on-trend, beautiful and well-priced! For example, one of the biggest trends right now is wood-grain tile. This style works great in mud rooms, laundry rooms and bathrooms!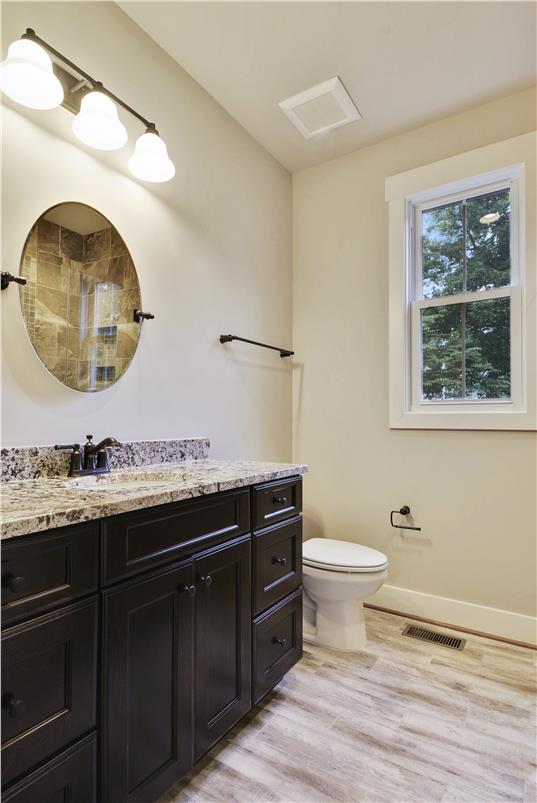 Another trend I love is black dot tile(though is it a trend when it has been around for over 50 years?). I have it installed in my home and I've used it in a lot of our spec projects.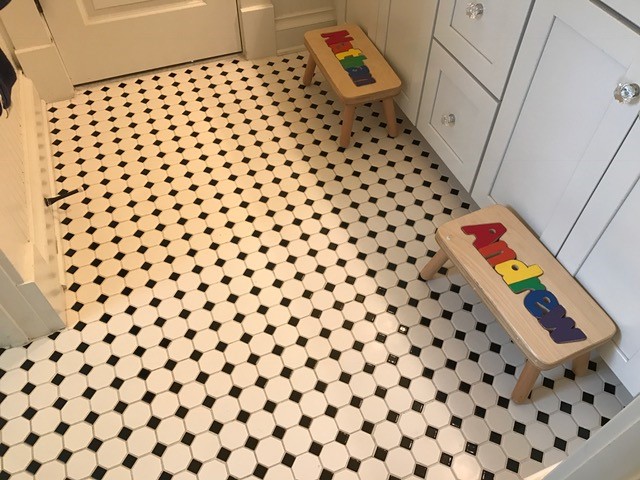 It works great in secondary bathrooms…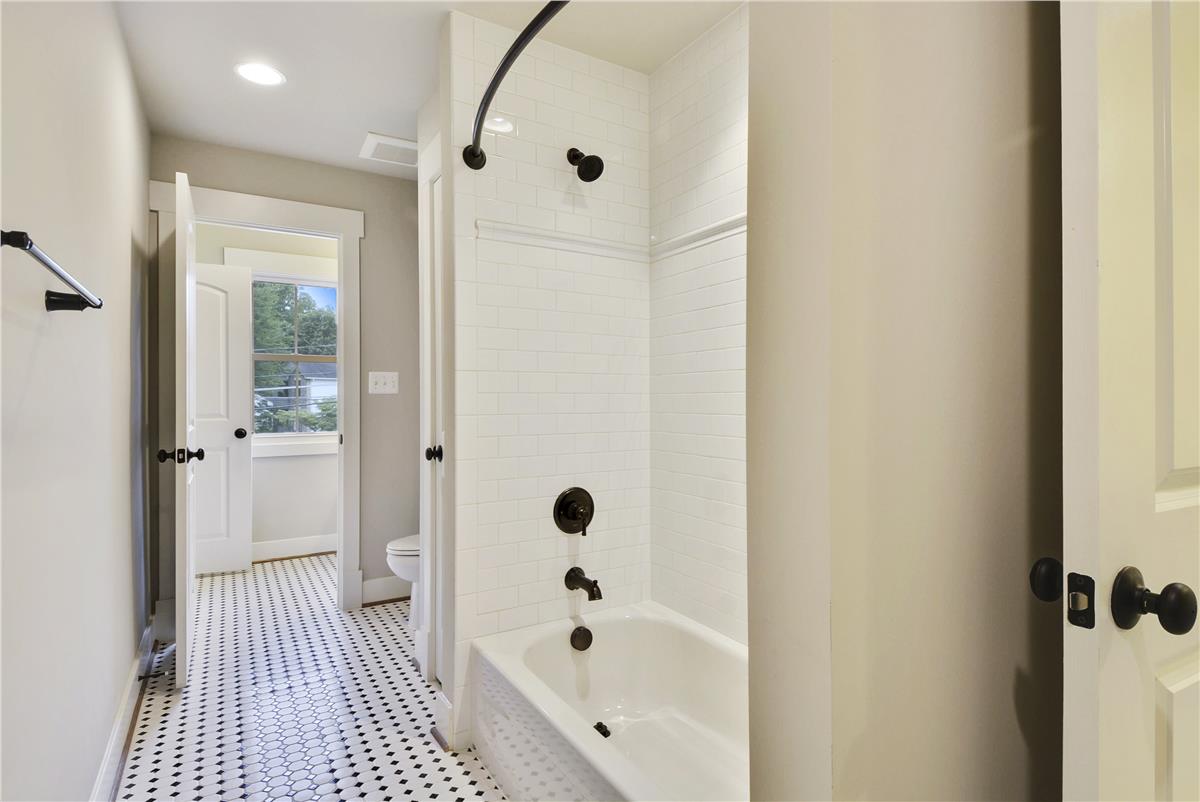 Don't want to splurge for the upgrade? No problem – we have selections for these trends that fall under our signature features (STANDARD!).
Choosing design elements that are on-trend and beautiful don't have to be expensive. Consult with us on the look you want and we can often find an affordable option!
Tip #3: Cut Now What You Can Probably Do Later
It is human nature to want what you want and to want it now. But budgets don't always allow for everything we want. When clients are trying to keep their budget under control, we will often discuss with them things they should do now and what things could be done at a later date when the budget allows.
Finished Basements – if you can't fit this one into your budget, you can always finish later!
Decks – I would say 70-80% of all decks built are built after construction of the house is complete.
Flooring, Vanity Tops, etc. – it's easy to add hardwood to carpeted areas or switch out vanity tops after the fact.
If you are concerned about rising costs of your custom home, come see us! We can guide you towards a new home that fits your budget (and what you want!).
Dream Big. Build Smart.