How To Build A Custom Home Series: Permits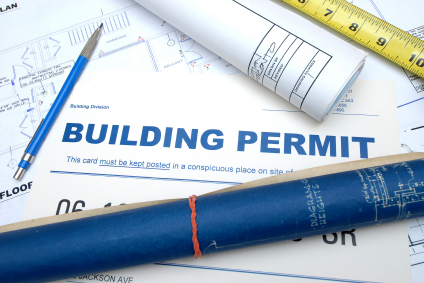 I recently started a new blog series chronicling the step by step process of building a custom home. I thought it would be helpful to blog about the process from start to finish. I did a similar series a few years ago but this time around, I hope to take you more behind the scenes and share the ins and outs of building a new home. We just recently purchased our next spec lot on Greenwich Street in Falls Church (Fairfax County, McLean school pyramid) so it's perfect timing!
Submitting For Your Building Permit
Once your House Plans and Grading Plan are complete, it's time to submit for your permits. Since this blog series is chronicling a project in Fairfax County, I will base all of the information in this post on building in Fairfax County (with public utilities). All of the information provided here is based on what we know today. Requirements change all the time so be sure to check with the county before submitting for your permits! Or better yet, hire a permit runner to help you!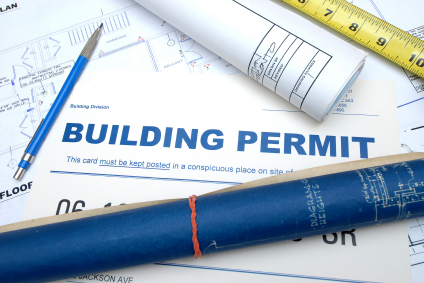 The county requires a specific number of plan copies for both the House Plans & the Grading Plan and an application at the time of submission. Make sure you have everything properly correlated with all of the other information, specifications and cover sheet. The county is pretty specific in how they want the plans submitted. The House Plans and the Grading Plan need to be submitted to separate departments (don't worry, they'll get back together soon enough). At the time of submission, you will also be required to pay filing fees to the county.
The plans will go through several reviews. It is also possible for the plans to be rejected by the county during the review process. Don't worry – it is so common for plans to be rejected. I always tell people (no matter who they choose to build their home) to expect at least one rejection.
Demolition Permit
If you have an existing home to demolish, you will need to get a Demo Permit. All that is needed for a Demo Permit is an application, a signed demolition bond (no money is posted) and utility cut off letters for water, sewer, electric and gas (county needs proof these are all disconnected before they will issue the Demo Permit). There is also a filing fee that will need to be paid at the time of submission.
Approvals
Once the Grading Plan is approved by the site department, you will need to go to the county to pay the Grading Plan fees. You will then hand carry the approved Grading Plan to the zoning department for review. After they sign off, the approved Grading Plan is taken to building review so it can be submitted with the House Plans for final review. After everything is reviewed, you will pay the balance of the permit fees and then they will issue the Building Permit. Easy right?
INSIDER TIP: Hire A Permit Runner
I know this may seem like a simple process but pulling building permits can be a very frustrating process if you don't know what you're doing. I've done it before and trust me, just when you think you have everything you need, you're told you're missing that "one thing". By spending less than $1500, you can hire a professional to take care of all your permitting needs. Worth every penny.
Dream Big. Build Smart.