How To Build A Custom Home Series: The Grading Plan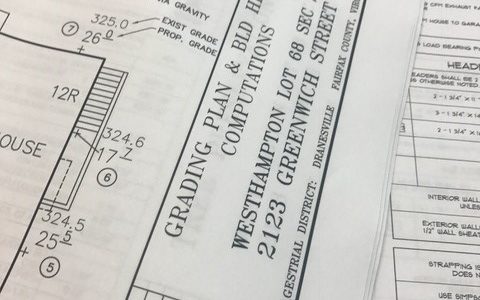 I recently started a new blog series chronicling the step by step process of building a custom home. I thought it would be helpful to blog about the process from start to finish. I did a similar series a few years ago but this time around, I hope to take you more behind the scenes and share the ins and outs of building a new home. We just recently purchased our next spec lot on Greenwich Street in Falls Church (Fairfax County, McLean school pyramid) so it's perfect timing!
One of the first things you will do for your site development is hire a site engineer and order your grading plan (also called a site plan). The grading plan is developed by the engineer and shows the location of the new home on the lot, topography and any other site requirements due to occur during construction (i.e. storm water management, trees to be removed/planted, utility line locations, etc.). It is basically a road map for the site. Your site engineer will provide you with a grading plan that will then need to be submitted to the county for approval.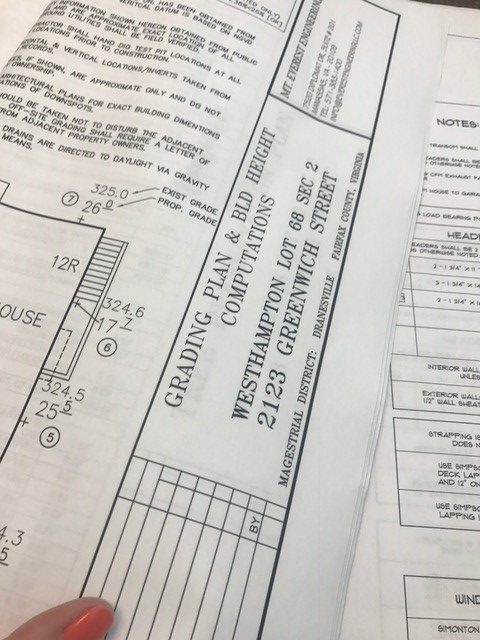 What is my advice when ordering your grading plan? Make sure you communicate to your engineer what you envision your new home to look like on your lot. Open discussion about a few key items is important so your vision will become reality!
#1 – Elevation
Elevation of the house is how high/low the home will sit. I always ask the question, how many steps do I envision coming out of the front door? Out of the garage to house door? I prefer to limit the number of steps when possible because I like a low profile from the street. Now sometimes you can control this within a couple of steps but sometimes you can't. We built a spec home in McLean a few years ago that required a lot of steps up to the front door due to the topography of the lot.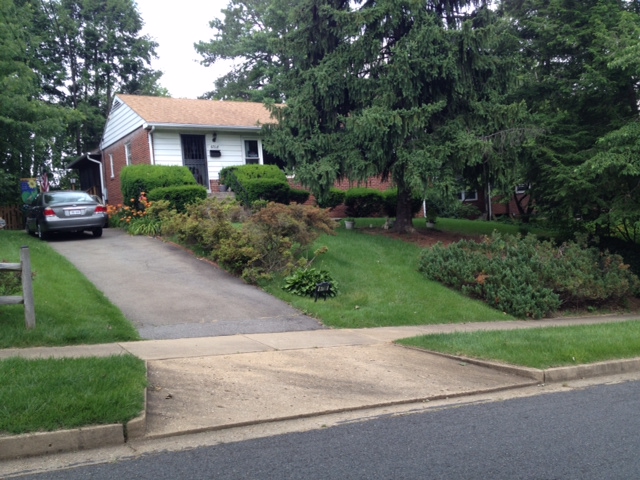 The old house sat up on a hill so we knew we would need to have multiple steps to get down to grade. Given the condition, I think the house turned out great!
On Greenwich, we have 2 steps and 3 risers which is pretty close to perfect.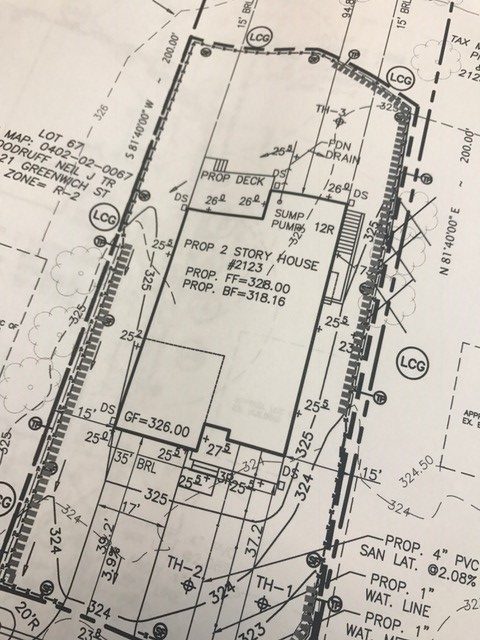 #2 – Trees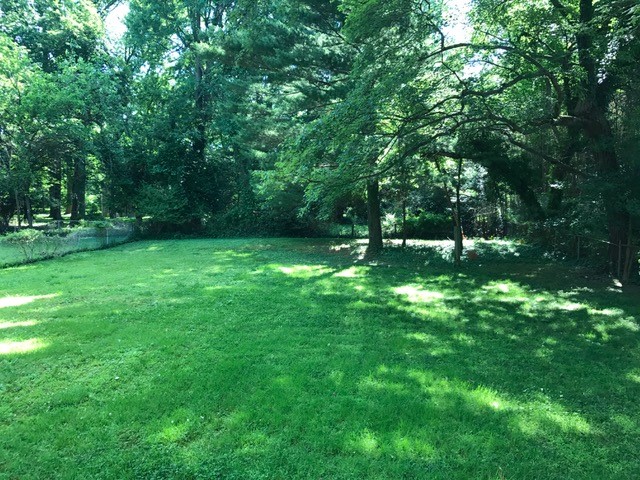 You may think builders don't care about trees but this one does but there is a difference in retaining good healthy trees and what I would consider to be undesirable trees. When considering which trees to save and or not save, I always consider (1) what is healthy and what will survive construction and (2) what would I want in the yard of my new home. While I don't always have a choice in what trees get stay, I do think that sometimes site engineers can get a little overzealous when developing the tree plan. My advice – if you have a tree you really want to save, talk to your engineer/arborist about it. If possible, I always like to take the "wait and see" approach. I'd rather do that than cut down what would otherwise be a desirable tree.
There are other things that will need to be communicated between the site engineer and the builder. Such as – wall height, driveway location (determines the garage location), front load or side load garage (remember you need 25-30′ of space between the property line and the garage in order to have adequate turnaround space), will the standard walkout basement door work or will I need an areaway (walk-up basement exit), etc. Good communication between the builder and site engineer is KEY so make sure each has the final house plan and the grading plan – they need to jive!
Next step in the process is submitting for your building permit!
Dream Big. Build Smart.