How To Build A Custom Home Series: The House Plans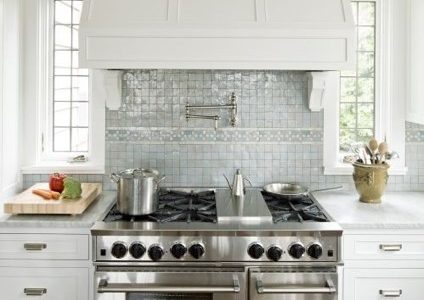 I recently started a new blog series chronicling the step by step process of building a custom home. I thought it would be helpful to blog about the process from start to finish. I did a similar series a few years ago but this time around, I hope to take you more behind the scenes and share the ins and outs of building a new home. We just recently purchased our next spec lot on Greenwich Street in Falls Church (Fairfax County, McLean school pyramid) so it's perfect timing! So far, I've covered how we found our lot and negotiated the lot contract and what we did during the study period.
The next step after the study period is ordering the house plans. For this project, we chose the Clarendon Model. I've always loved this model and I'm not the only one. It has been one of our top sellers since we introduced it several years ago. With 5 bedrooms, 5 bathrooms and tons of flex space, it is ideal for this market. My advice for choosing a home design? I have a few tips…
Choose a design that fits your lot & your lifestyle. Building restrictions often limit what you can build but don't worry – we have plenty of designs you can choose from! We also allow total customization on any of our homes. We love customizing our designs to fit our clients and their lot!
Why the Clarendon when it comes to fit? Because it has design elements people LOVE including three different flex spaces! The flex suite on the 1st floor could be used as a home office, guest suite or hobby room.
Create a sitting area in the library or close it off for a private space.  The computer area is perfect for a kids playroom or teen lounge. I love how it is tucked away but easily accessed by the secondary bedrooms.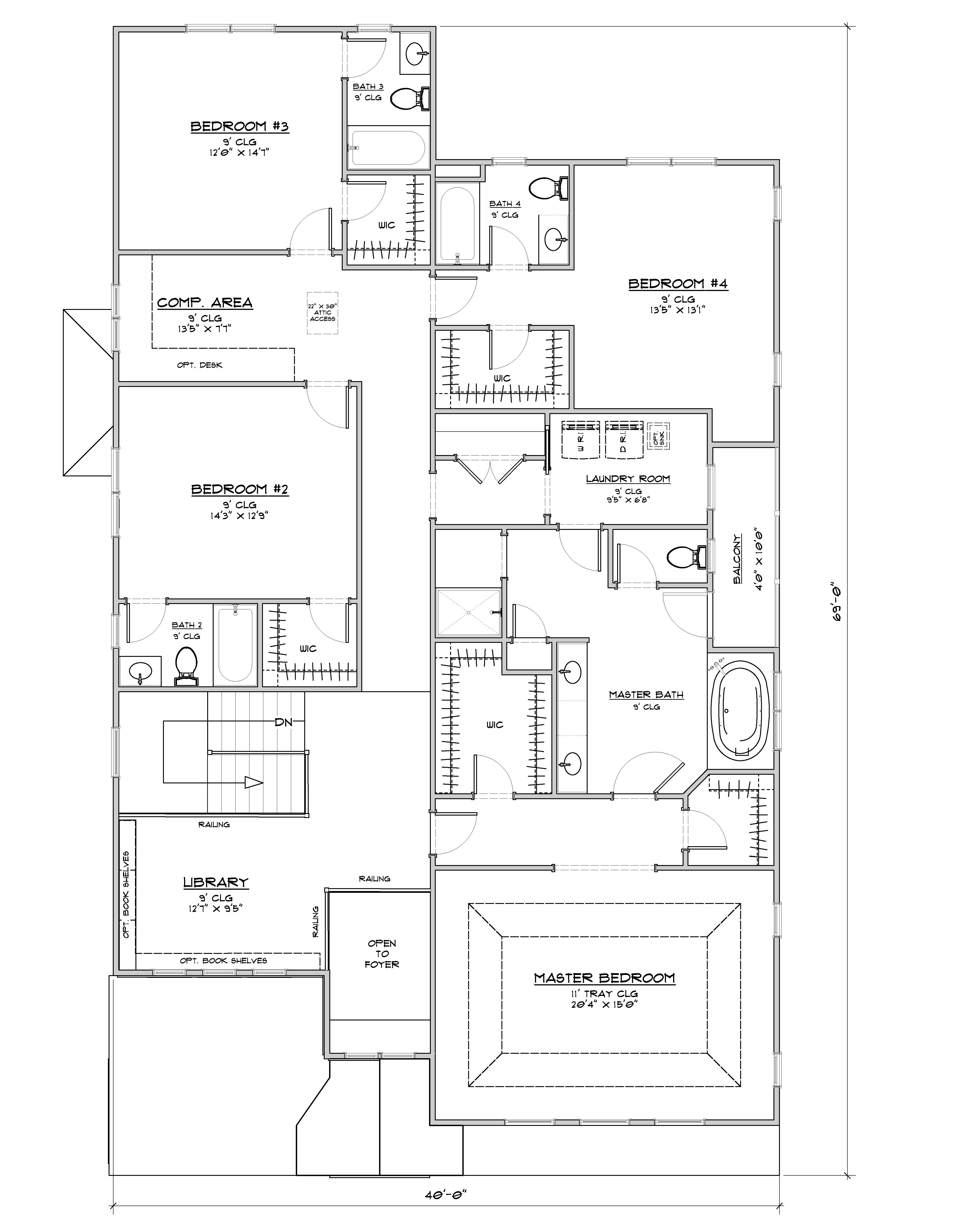 Choose a design that will maximize your investment. I know the last thing you are thinking about when building a new home is selling it but the day will come that you will likely sell this home. When you do, don't get caught trying to sell something few people want.
Why the Clarendon when in it comes to investment? Because people love the look of this home – inside and out!
Choose a design you love. And keep working on it until it's perfect. Like I said, I love the Clarendon Model but I have a confession to make – there is an aspect of the design that has always bugged me – the kitchen. We've built this home twice on spec (and for dozens of clients!) and at times, the kitchen feels a little dark.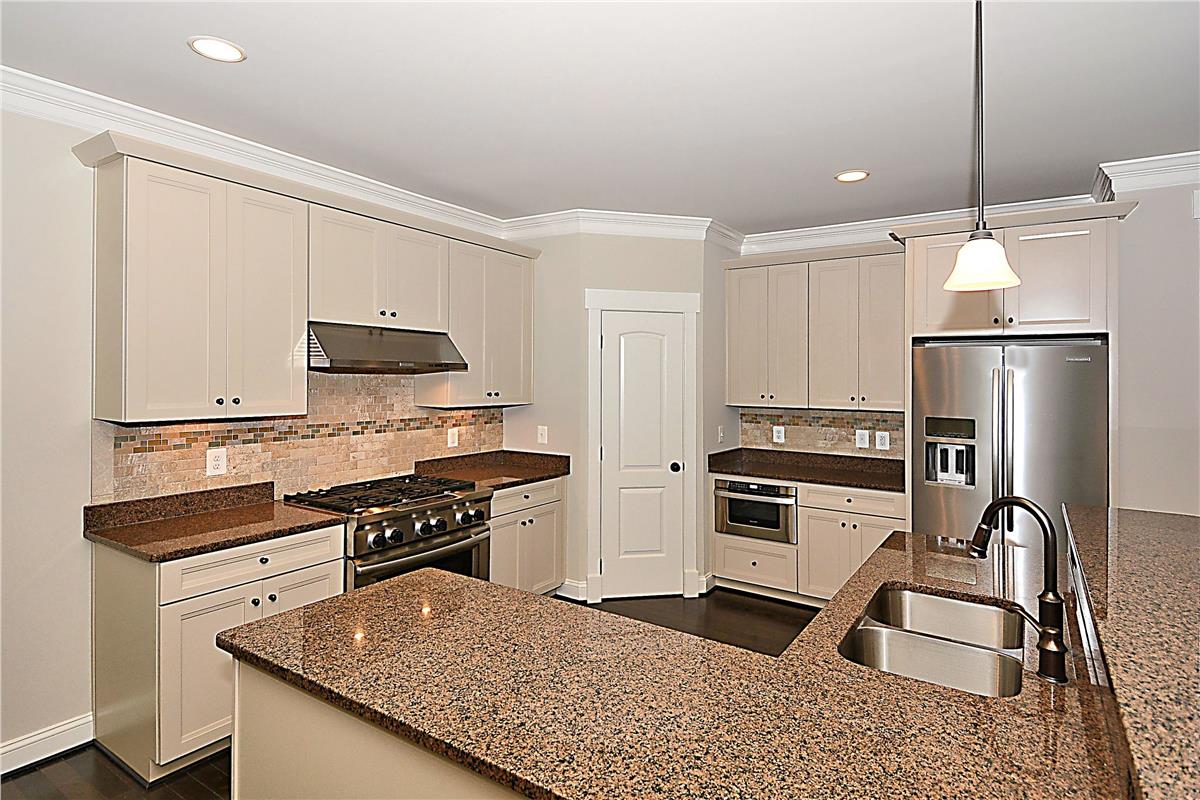 Even when we went with a lighter cabinet, it still felt a little closed in…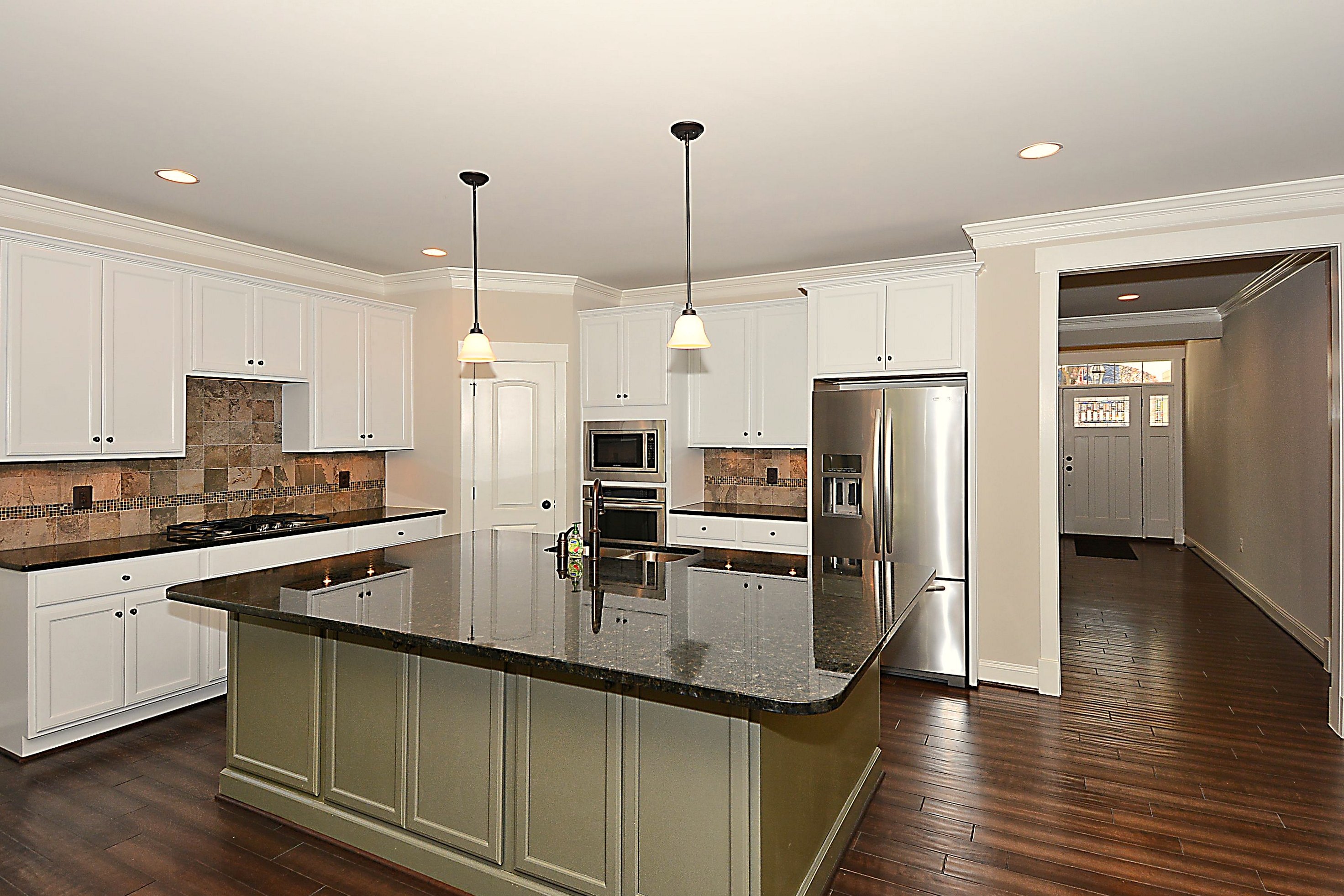 The lot we will be building on this time around has several tall trees so this was a definite concern of mine. I also don't prefer the corner pantry in the original plan. I wanted a layout that addressed both of my concerns AND created interest (did you know kitchens and master baths SELL homes!). So I sat down and started playing around with the design. I'm going to show you the changes I made but first, here is the original kitchen layout…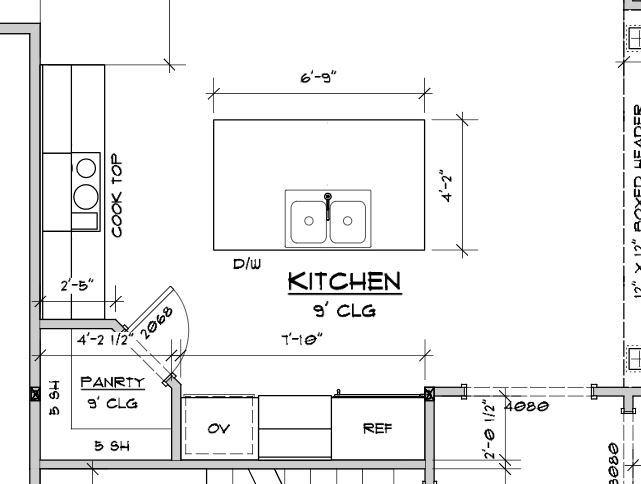 And here is the revised plan.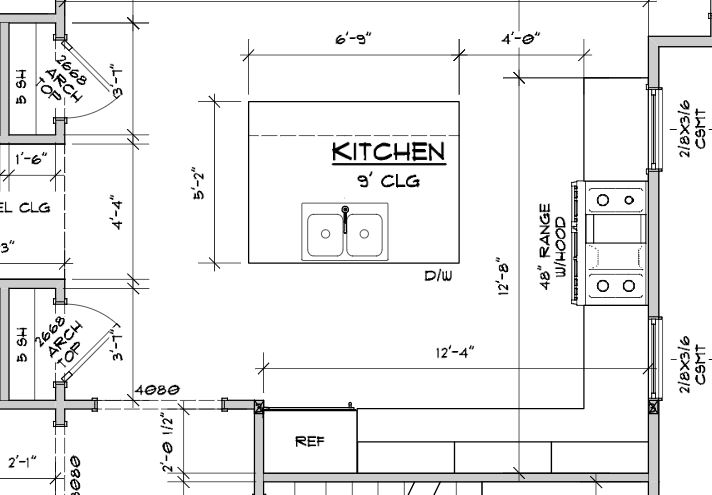 I removed the overhead wall cabinets on the outside kitchen wall and added windows. I think this will bring in much appreciated natural light. With the 48″ range and hood between the windows, we've created a focal point in the kitchen. Here is my inspiration picture…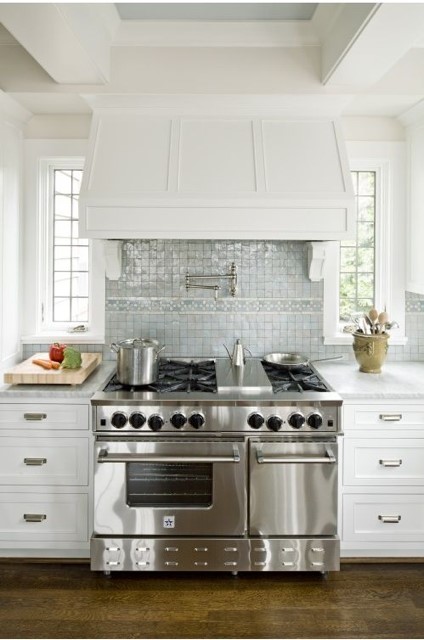 To address the corner pantry, I looked to the dining room which is right next to the kitchen. The dining room in the Clarendon Model is HUGE. Here is the original layout.

I decided to split the pantry into two separate pantries to create a barreled ceiling passage to the dining room. I also added flanking butler's pantries inside the dining room. Here is the revised layout.

This design provides ample pantry space AND additional cabinet space for storage (about 7′ total on each side of the opening to the dining room). In the end, we will have a ton of natural light and plenty of storage.
Win. Win.
I can't wait to show you this home when it is done, I think it is going to be one of my favorites!
Next up in this series is the first step in your site development – ordering your grading plan!
Dream Big. Build Smart.