Custom Home In Great Falls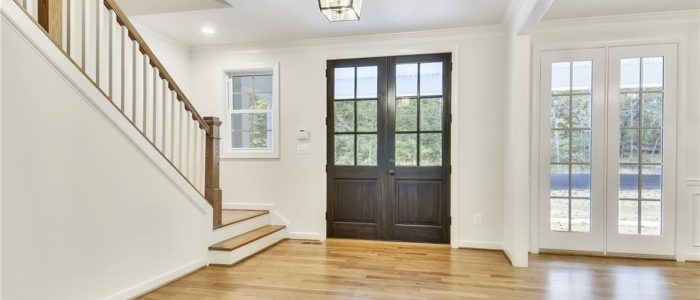 I have been so excited to share the final photos of the Complete Custom home we just finished in Great Falls, VA. In fact, I'm down right giddy! There are so many things I love about this home but first, here is a bit of backstory about the project.
The design of the house started from scratch – not on a cocktail napkin (it wouldn't fit!) – but from client vision to loose layout.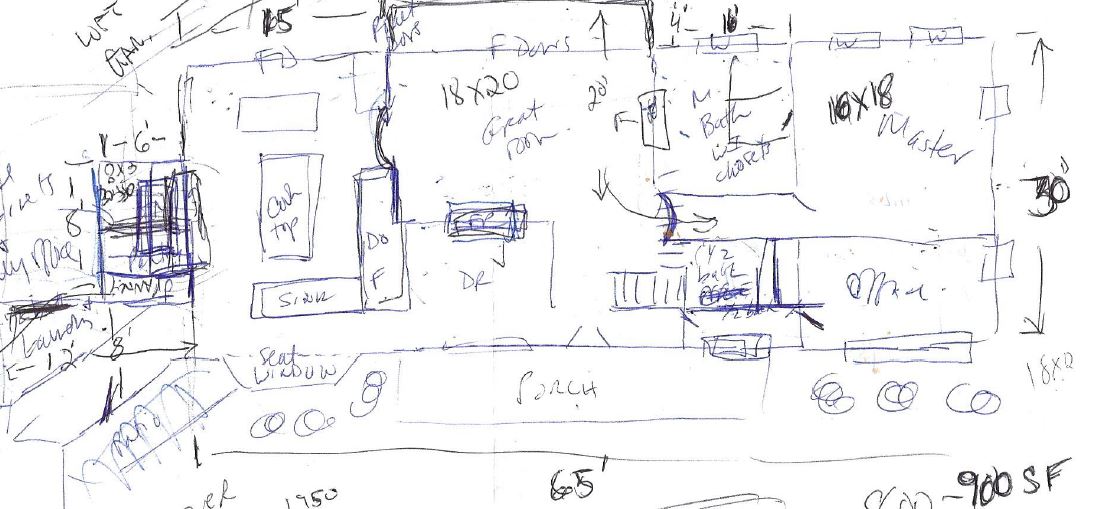 This sketch makes me giggle! There were several other versions that were done before the architect started on it. And then several plan revisions later, the design was finalized.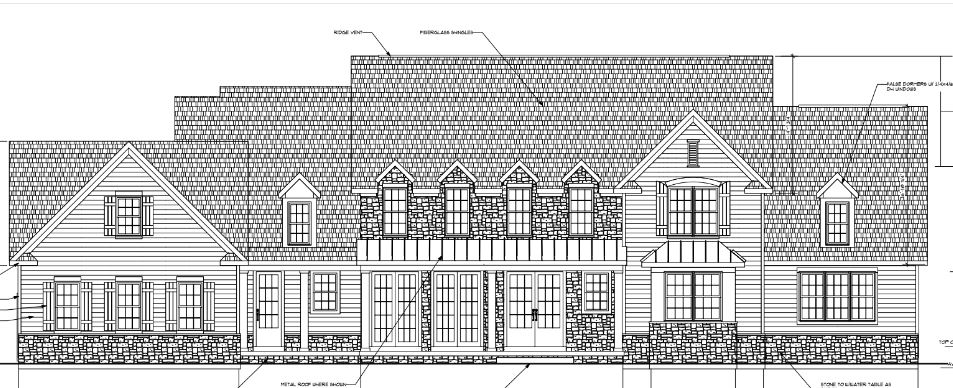 We were all really excited to see this home go from concept to completion. And oh my word, the house turned out just beautifully…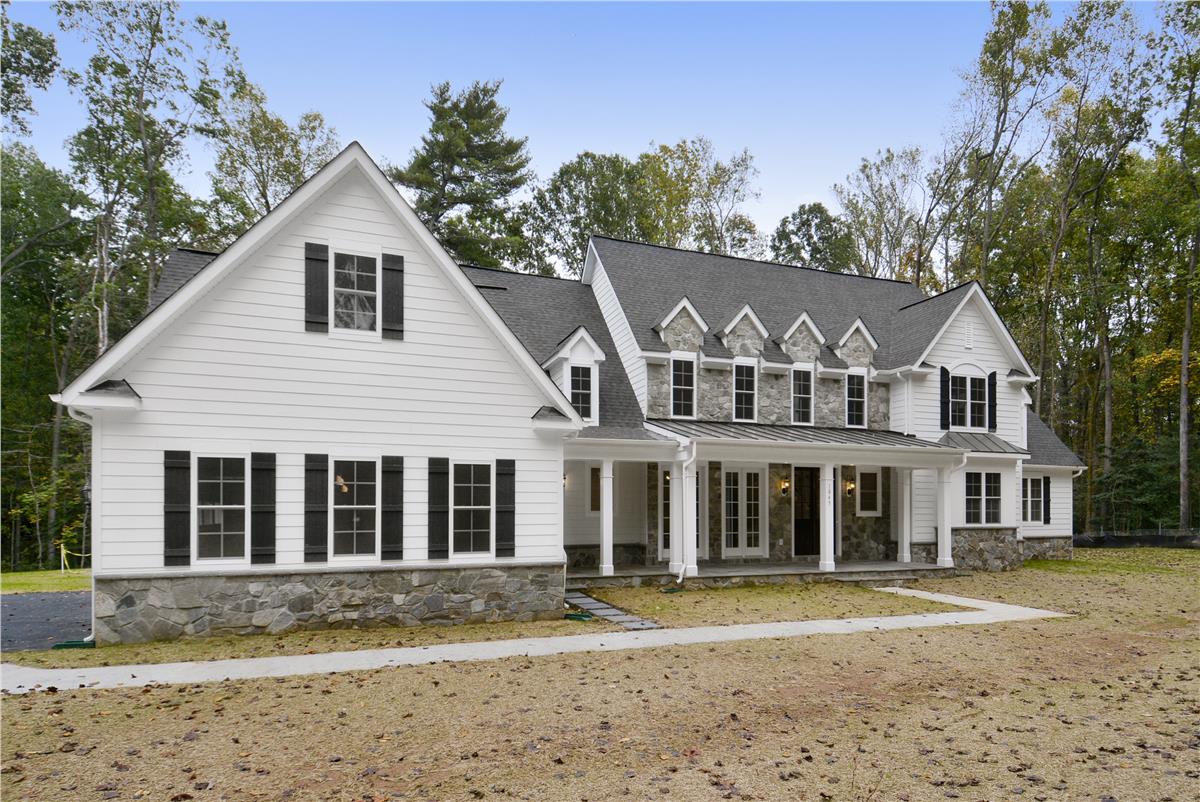 Without further ado, here is a photo tour of this home. I hope you enjoy!
What do you think? This home is definitely in my top 5 builds!
For more photos and an interactive floor plan, click HERE.
Now for the design components I LOVE about this home!
THIS TILE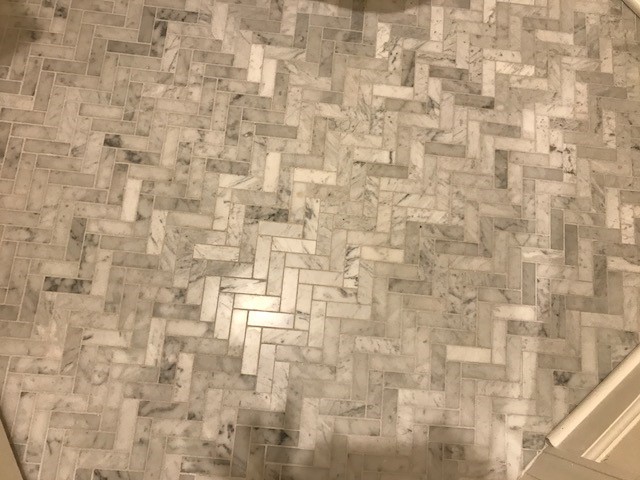 This picture is terrible (add take a photography class to the list!) but you can kinda get an idea from this one…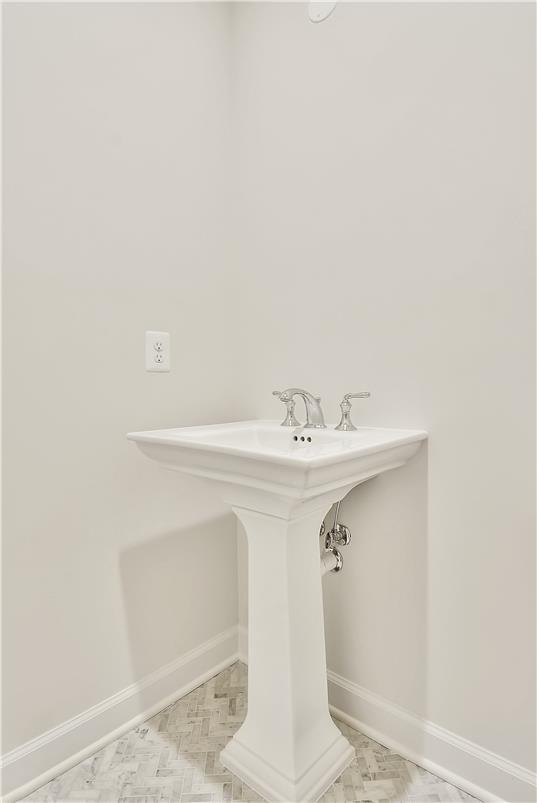 This tile is SO classic – you almost feel like you're walking into a beautiful bathroom and its 1930. We used something similar for the Langley Model in Falls Church for the fireplace surround.
I love this tile and will most certainly be using it in future builds!
Selection: Carrara White Herringbone Pattern
THESE HARDWOOD FLOORS
Our client made the very wise selection of sand and finish in place hardwood floors. These floors are gorgeous and they finish out so nice (no gaps between boards)! They are more expensive and they take a little longer to install but totally worth it (IMHO)!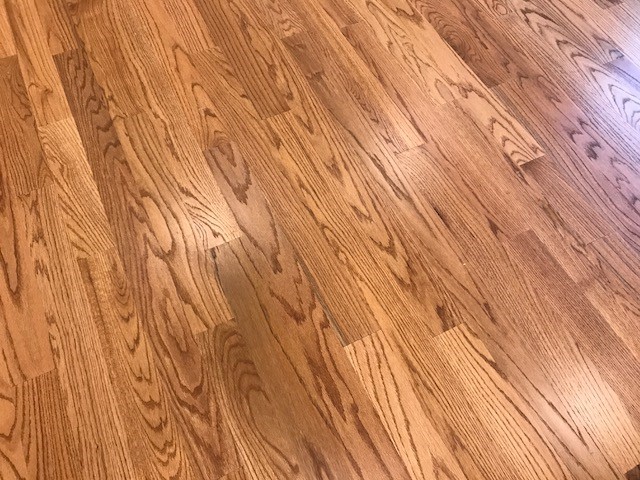 Selection: 3.25″ Oak with Golden Oak Stain
THIS RANGE
The centerpiece of the kitchen in this home is this 48″ range with double ovens. This thing is awesome and makes such a statement. I'm bummed the photographer didn't get a good picture of it so the one I snapped on my phone will have to do!
I have a similar range and I've loved cooking on it for almost 10 years now. That small little oven is the bees knees – it heats up fast and fits most cookware.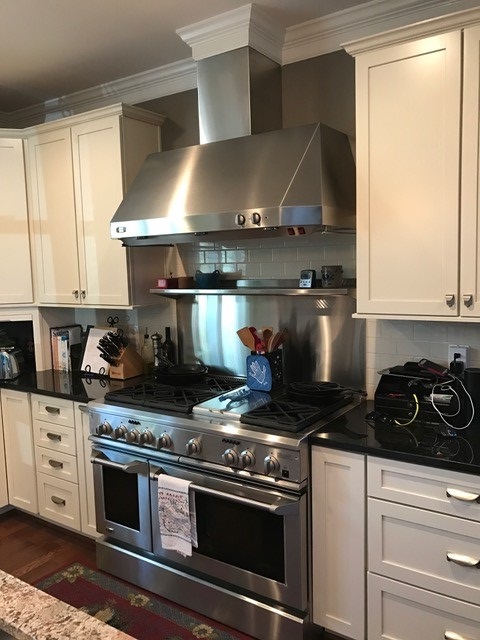 Selection: GE Monogram 48″ Range ZGP486LDRSS with GE Monogram 48" Hood ZV48TSFSS 
It was so fun working with this sweet family on their dream home. It was a journey but the smiles make it all worth it! Don't you think "C" Family?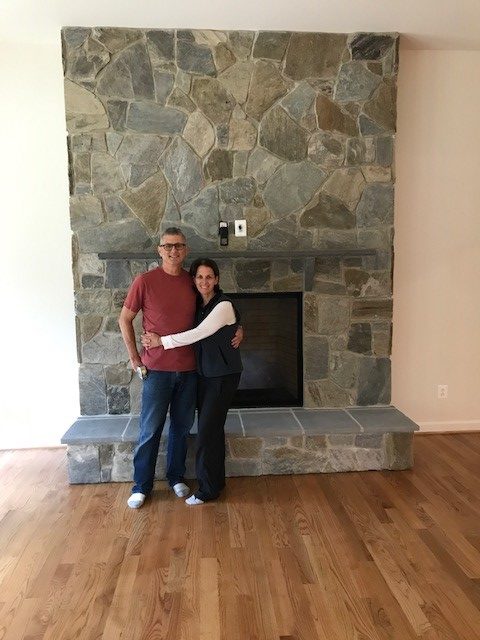 Dream Big. Build Smart.