How To Choose A Vent Hood For Your Range or Cooktop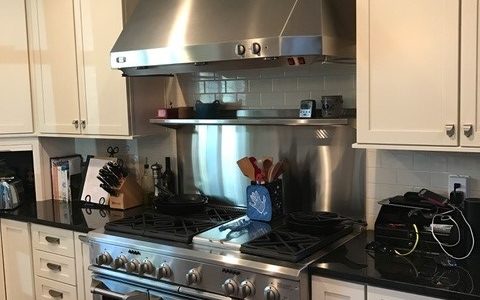 We have been installing a lot of vent hoods recently, and I love it! Let's be honest – it doesn't matter if you're a gourmet cook, frequent entertainer or carry-out extraordinaire, the kitchen is where EVERYBODY spends their time. It's the focal point of the house, and it should reflect that!
So are you looking for a "wow" factor kitchen? Adding a vent hood could do the trick.
While some cooking appliances don't require an external vent, many cook-tops and ranges do. So how do you pick one? Here are a few things you should consider.
How Much Power Do I Need?
Vent hoods are measured in CFM (Cubic Feet Per Minute). The higher the CFM, the more air the vent can remove. Deciding what CFM level is right for you depends on how much you cook. The more you cook, the more power you will want.
There are differing opinions on this subject. Some say a hood with 350 CFM is fine for most home cooks. Others argue that you need a hood with 1200 CFM if you are a frequent cook or if the food you like to cook (even infrequently) is particularly fragrant.
The GE Monogram Hood I have in my kitchen which is considered a "professional grade" has 650 CFM.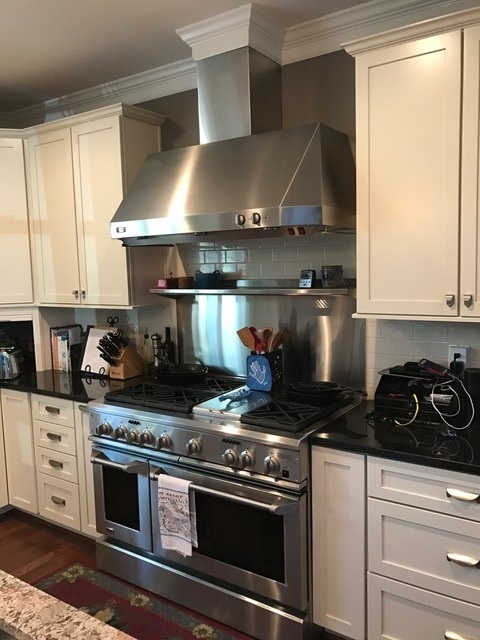 I've been cooking with this hood since 2008, and it has worked perfectly for me. It performs well, looks good, and has heat lamps that can keep foods warm on the warming shelf (shelf sold separately). I still love my range and hood – it is the focal point of my kitchen, and I've never looked back on the investment I made to get the look and functionality I wanted.
What Style Do You Like?
There are chimney style hoods, under-cabinet hoods and hood inserts. Here are some examples…
#1 – Chimney Style Hoods (the entire hood and chimney are exposed) can be installed against the wall or over an island.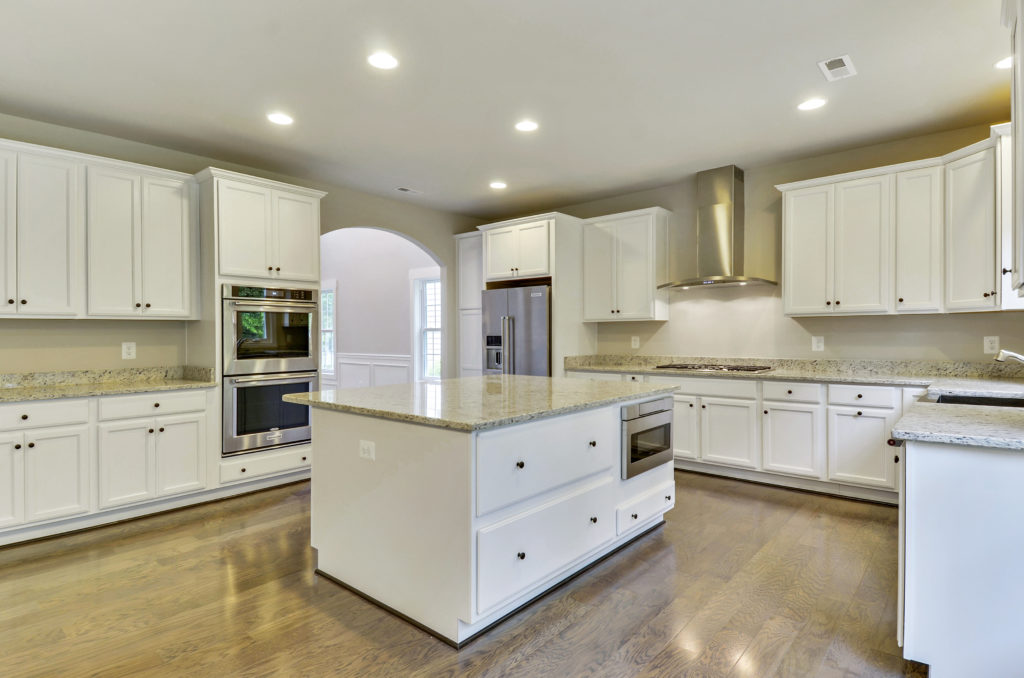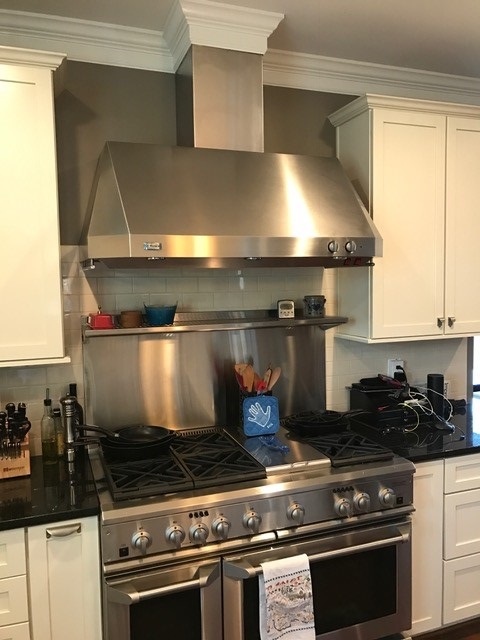 #2 – Under Cabinet Style Hoods (only part of the hood is exposed)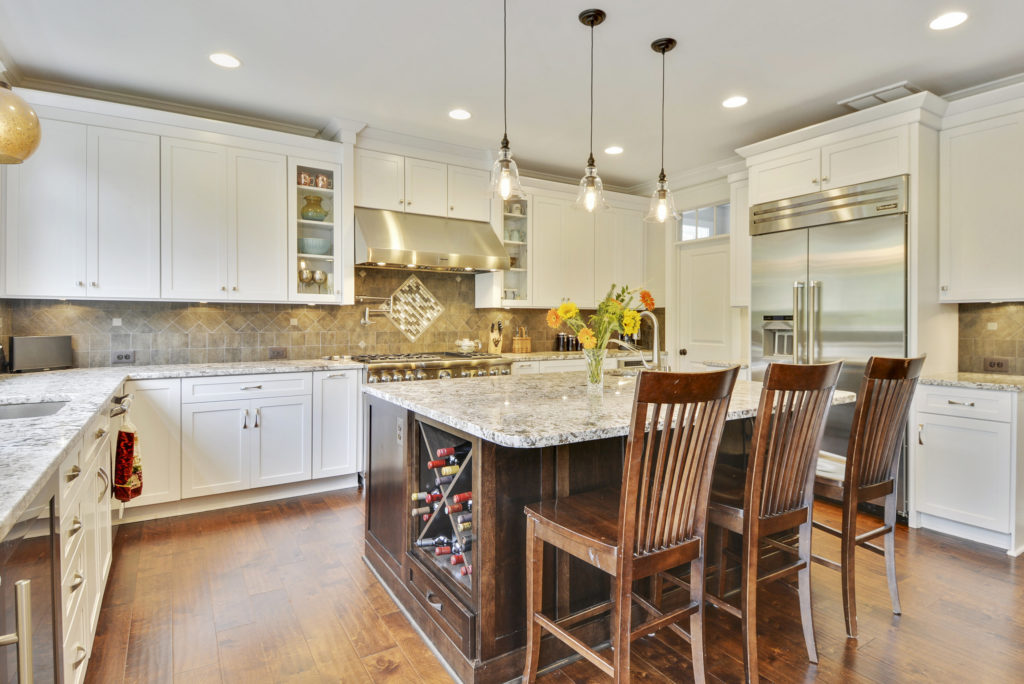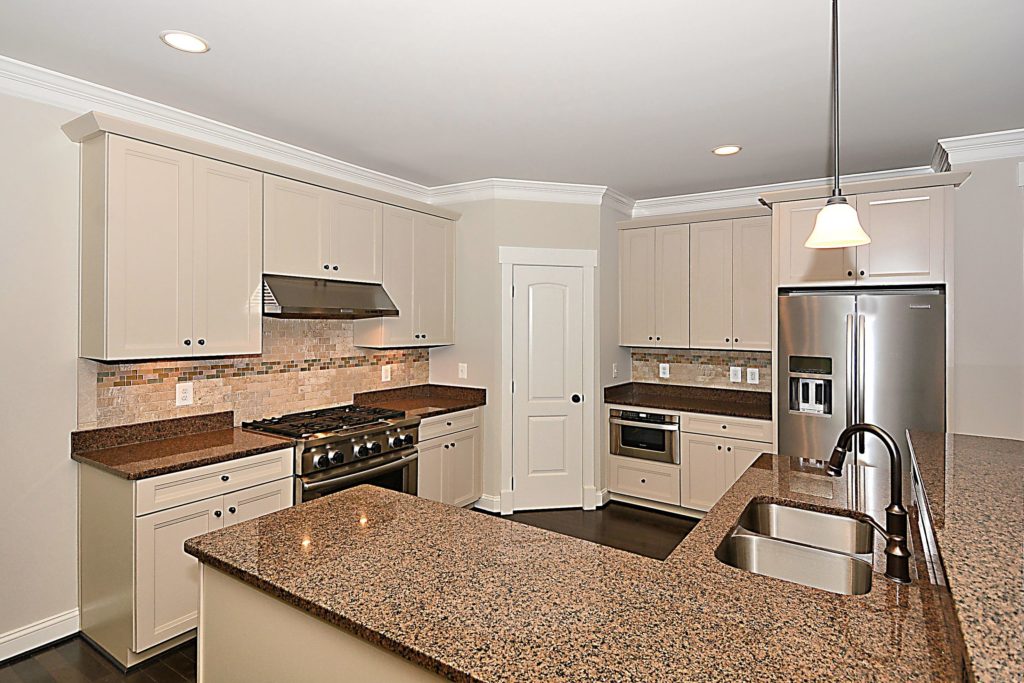 #3 – Hood Insert (hood is hidden inside a cabinet)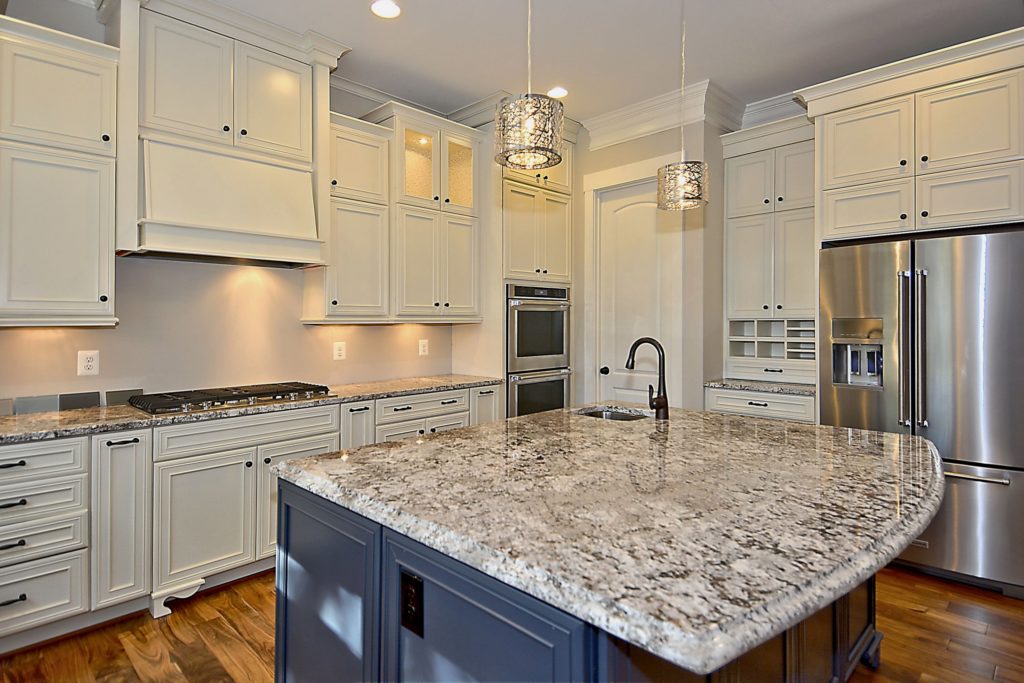 How Do You Want Your Hood Chimney Finished?
When a vent hood is installed against a wall and either under a cabinet or inserted in a cabinet, a "chimney" will be required for the hood to properly vent. Most hoods will require the chimney to go up into the ceiling and then out (to achieve the required vertical run of the vent) instead of out the back of the cabinet (where the chimney can be completely hidden). Here are a few ways to do trim out a hood chimney. I've listed these in order of lowest cost solution to highest cost…
#1 – Trim out the chimney above the cabinet with drywall and paint it. This is the most common method of finishing the area around chimney. Unless otherwise specified, this is the standard.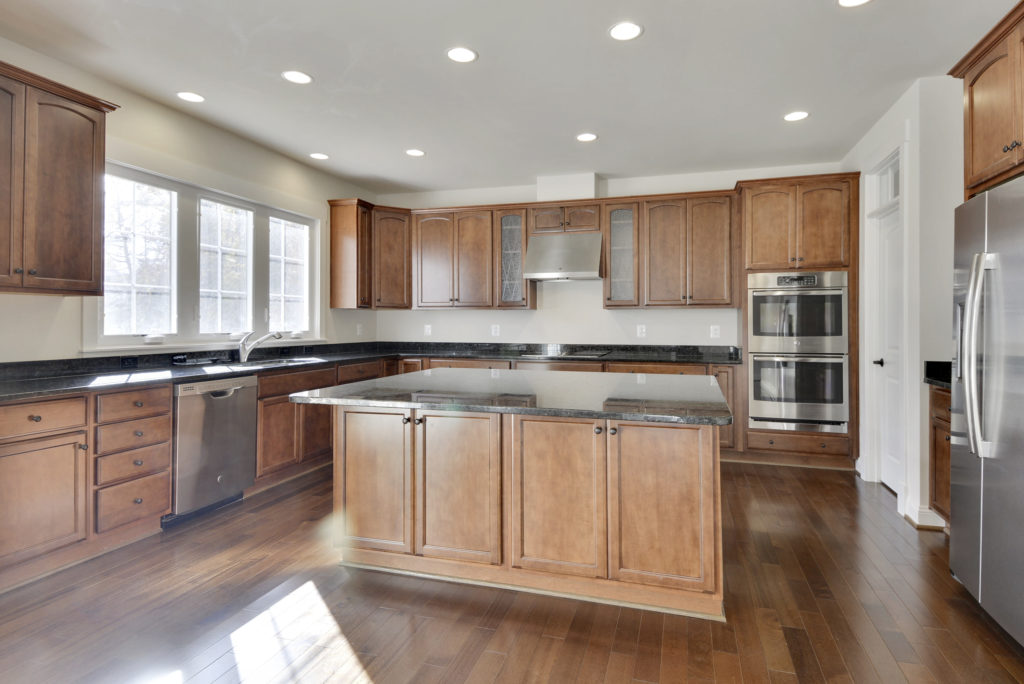 #2 – Trim out the chimney above the cabinet with cabinet material. This is a clean look because it looks like the cabinet extends to the ceiling. This method is typically less expensive than purchasing an actual cabinet to house the chimney.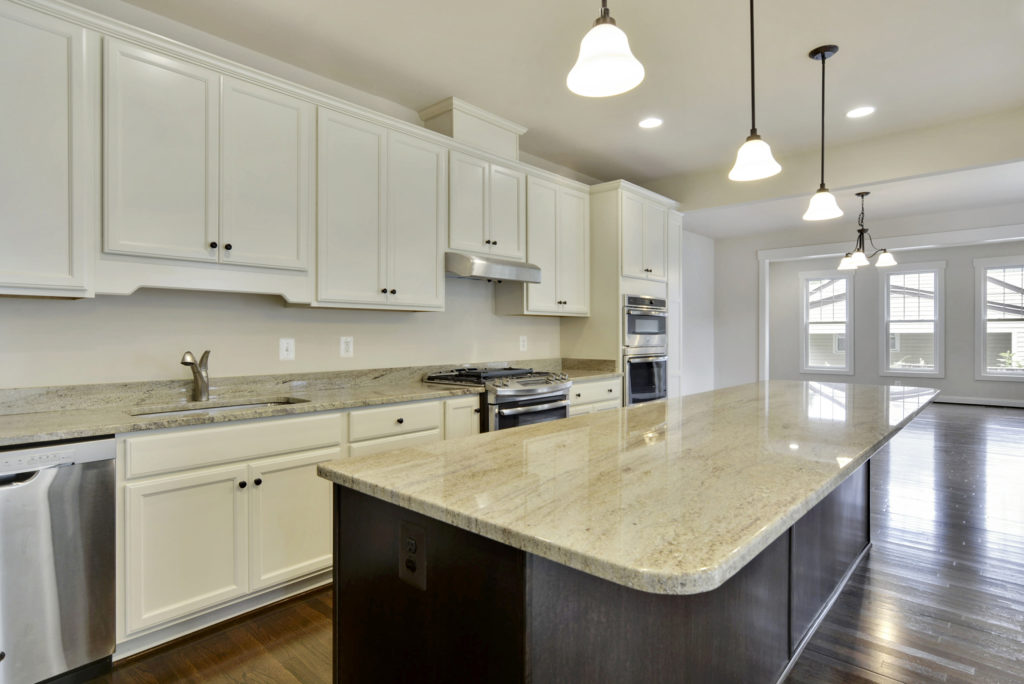 #3 – Hide the chimney inside a cabinet that goes up to the ceiling. This is going to be the most expensive option if you want to completely conceal the hood chimney. It's pretty but pricey!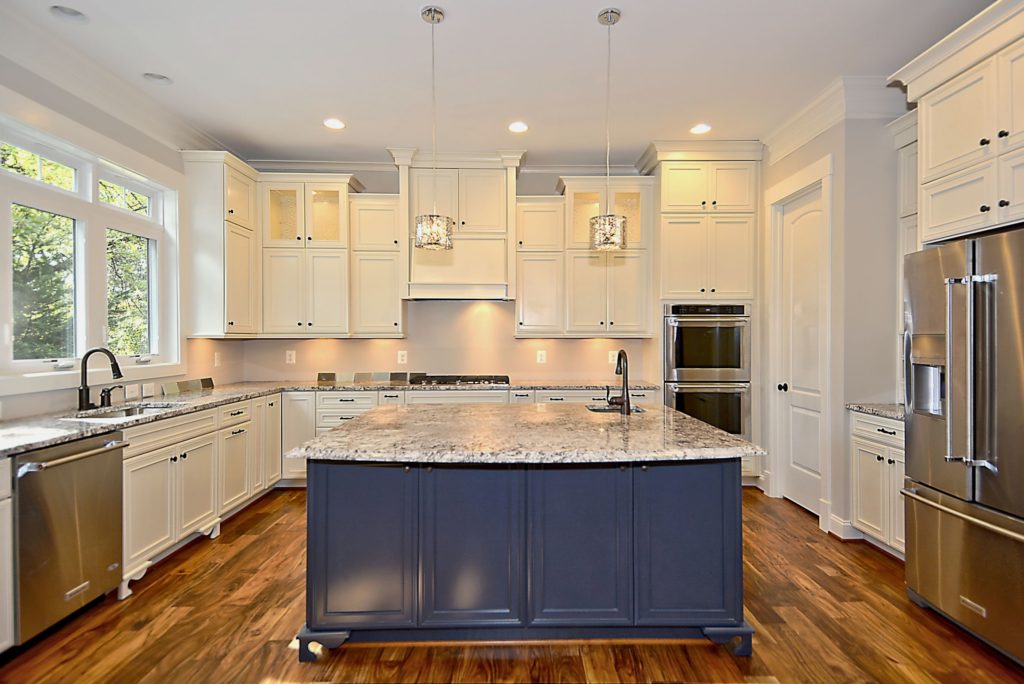 Vent hoods are a functional and fun accessory to your kitchen especially if you're looking for that "wow" factor. Which style do you like?
Dream Big. Build Smart.