Jen In The Kitchen: Basil & Lemon Burrata Appetizer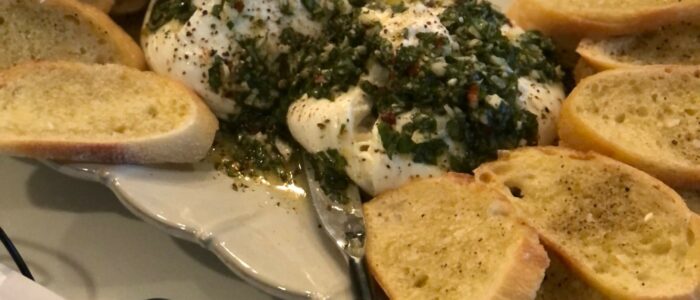 Let me first say, there isn't a cheese I've ever met, that I didn't love. Well, there was that one highly stinky cheese I tried during our first trip to Paris almost 20 years ago, but it's rare because I absolutely love cheese! To the point, that one year I decided to give it up for Lent. It was a very angry 40 days without cheese, so I will not be doing that again!
Burrata is just a yummier (IMO) and more elegant variety of mozzarella. It's basically cheese wrapped in cheese, the inside is so creamy and delicious. You can do so much with a ball of burrata. One of my favorite ways to serve it is to top it with diced tomatoes, garlic, and basil with a a drizzle of olive oil and then season with salt & pepper. Another easy (and delicious) way to serve it is to spoon jarred olive tapenade (I love this brand of tapenade and always keep at least one jar in my pantry at all time) over the top. Burrata can be served with a baguette or  crackers. I also love putting it on a salad. So many options!
I came across a recipe for Basil & Lemon Burrata on a blog called Sip & Sanity. I have enjoyed following this particular food blogger (her pictures are so pretty) and I've even made a couple of her recipes (including this recipe for Crème Brule which was absolutely divine!). Her style is simple but elegant, and her food looks amazing – you should check it out!
Basil & Lemon Burrata Appetizer by Sip & Sanity
4

 

oz

 

buffalo burrata

1

 

tbsp

 

fresh basil

 

chopped

1

 

tsp

 

lemon zest

1

 

clove

 

garlic

 

minced

crushed red pepper flakes

 

to taste

kosher or flaky sea salt

 

to taste

3

 

tbsp

 

olive oil

 

divided

1/2

 

loaf

 

ciabatta or baguette

 

sliced thin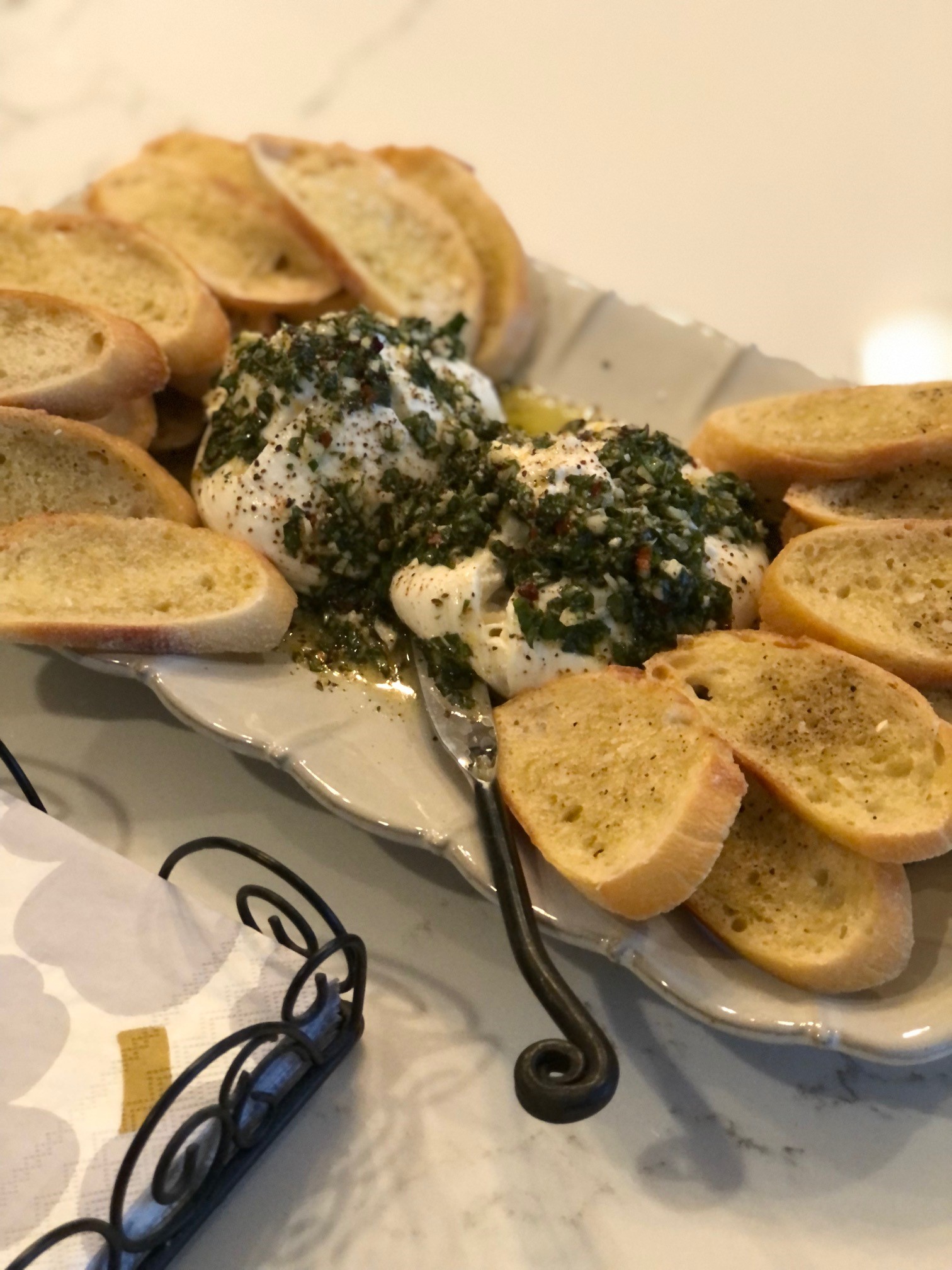 Dream. Build. Live.