Jen In The Kitchen: I TRIED HELLO FRESH!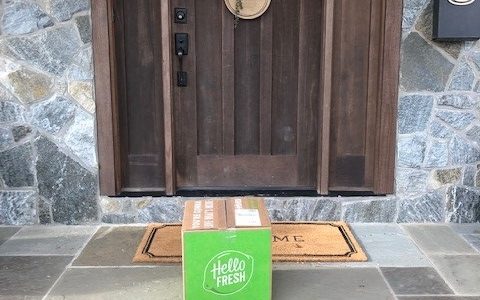 I love to cook but getting dinner on the table for my family during the week is a challenge – can I get an AMEN! I'm constantly looking for quick weeknight recipes that don't require a lot of prep or thought and are still delicious. But even when I'm able to plan out meals for the week, I still have to grocery shop and cook it. Struggle…
When meal delivery services became popular a few years ago, we tried Blue Apron. Blue Apron was fun because the recipes are unique and also delicious. I used ingredients I've never cooked with before but man, those meals would take forever to prepare and they weren't very family friendly. We love good food but I can't do fussy during the week.
A close friend of mine has been using Hello Fresh for a while now and she always raved about the ease of it. I had always heard it was family friendly which is important to me because I'm only making one meal per meal so my kids have to like it (or at least try it!). After a long period of ordering way too much take out and going out to eat, I relented and gave Hello Fresh a try. And by the way, my boys have devoured each and every meal!
Since the beginning of the year, we've done 3 weeks of Hello Fresh meals. The reason we've opted out of some weeks has mainly been because the meals didn't appeal to us (through an app you can choose your meals or opt out of that week). You can choose your delivery day (we do Sundays) and you can also choose the frequency and number of servings (we do 3 meals, 4 servings each).
Here are the things I love about Hello Fresh…
THE PACKAGING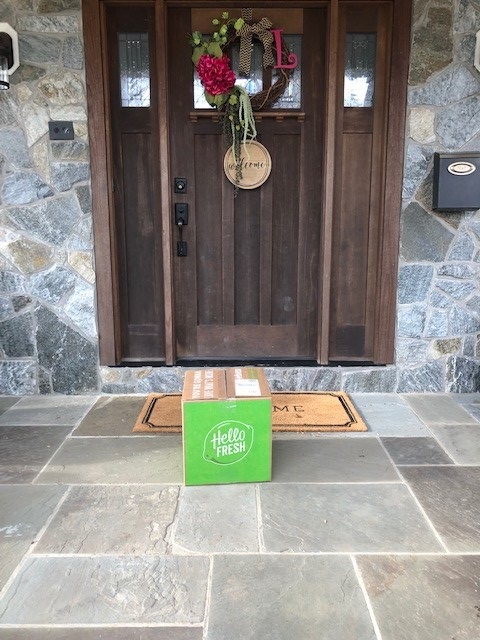 Had I never tried another meal delivery service, I would not appreciate the easy packaging with Hello Fresh. Meals come in one big box but the ingredients for each meal are individually packed in a separate bag.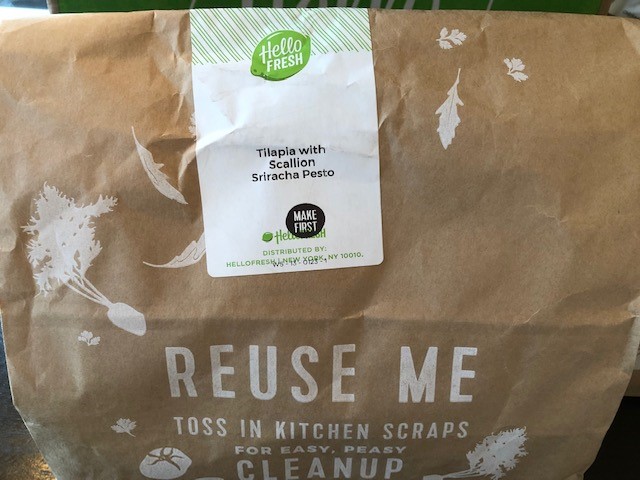 Open the box, remove the bags and throw them in the refrigerator. No sorting or figuring out what ingredient goes with which meal. Proteins are packed separately with a freezer pack to keep fresh.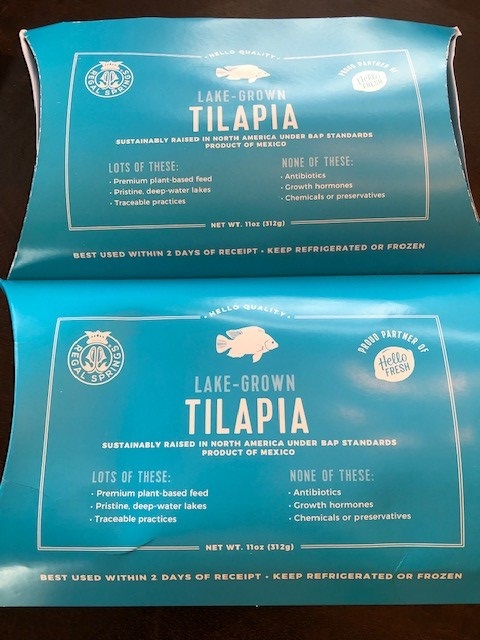 And each meal comes with a recipe card with directions, pictures, etc.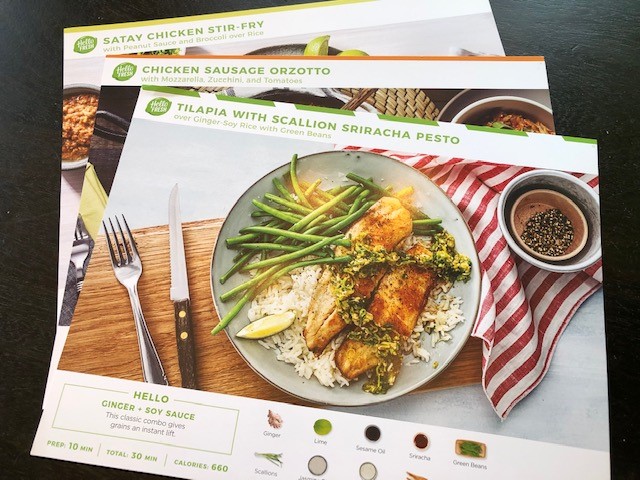 THE PREP
This is one of the best things about Hello Fresh. The meals are not only delicious, but they are super easy and quick. I've timed myself a couple of times and the overall cook time is just as advertised. Much of the easy prep is because there isn't a whole lot to chop up (I hated all of the chopping, SO MUCH CHOPPING, with Blue Apron). The Hello Fresh recipes usually only have 2 or 3 fresh items to chop up which is a huge time saver. And with all of the ingredients already measured out, it is easy!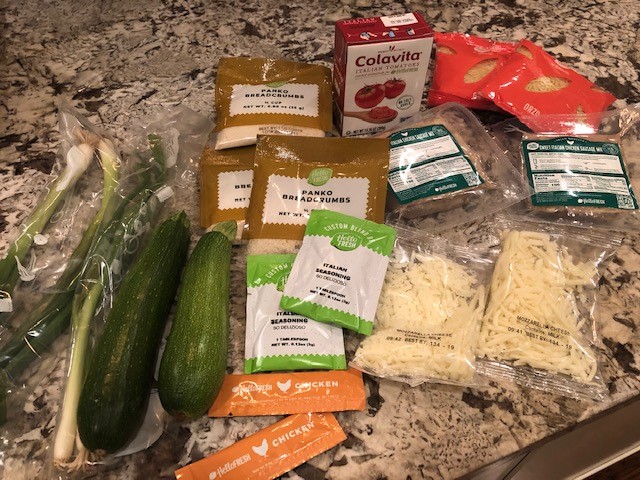 So easy, Paul has even jumped on board. It isn't that he minds cooking, but he's never quite sure where to start. With Hello Fresh, everything is thought out ahead of time, he just has to execute (which he is very good at!).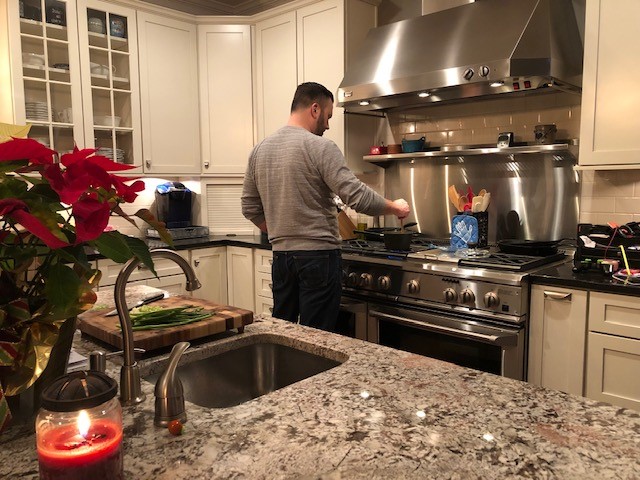 THE OVERALL VALUE
The regular cost for 3 meals/4 servings each is just under $100 (delivered to your door). I know that might sound expensive but for us, we've had plenty of leftovers with each meal (most of them have yielded at least 6 servings which comes out to just over $5/serving). We've cut our weekly food costs by 1/2 (we were eating out A LOT!) so this is a huge savings for us. And the food is a lot healthier than take out or eating out.
THE ONLY THING I DON'T LIKE ABOUT HELLO FRESH IS…
…that I have to select the meals a week in advance. Why do you ask? Because I don't know what I'm going to feel like eating until right before a meal (why I always loved to eat out). I like to eat what I'm "in the mood for". This sounds ridiculous but it's one of my things.
I've still struggled with this since we've been getting the Hello Fresh meals, but I've committed to not letting any of these meals go to waste just because I'm not "in the mood" for it. It's wasteful (both the food and the money we used to purchase it), and so far, we are 9 for 9 meals (pat, pat)!
Hello Fresh is just one of many meal delivery services. Have you tried one you love? Shoot me an email and tell me about it, I'm always looking for new options!
Dream Big. Eat Well.