Jen In The Kitchen: Pizza & Movie Night!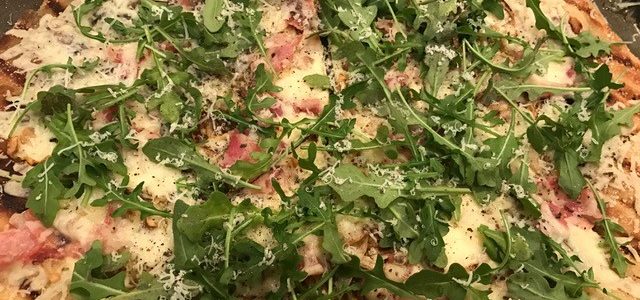 One of our favorite things to do as a family is have pizza and movie night. It's usually delivery pizza, but sometimes we get the motivation to make our own pizzas. The boys get their own (1/2 cheese for Drew and the other 1/2 pepperoni for Nate) and then Paul and I will make one (or two for leftovers!). We love to grill them – you can't beat the flavor.
We usually start with ready made pizza dough (who has the time to make pizza dough and for under $2/pie, you can't beat the price and convenience!). We've found this dough from Trader Joe's is the best.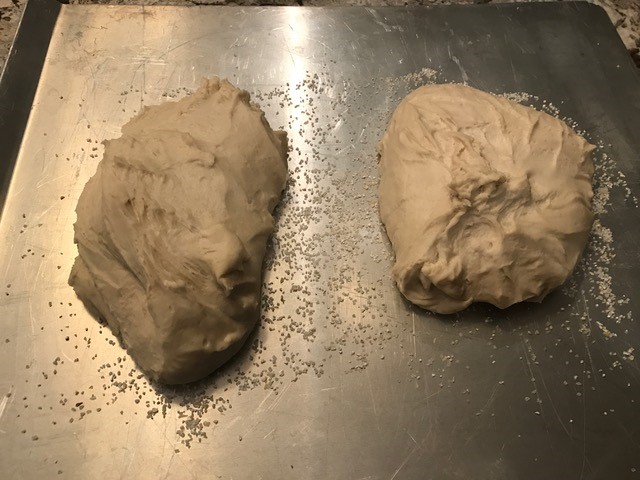 After letting it rest a bit, we shape them out and throw them on the grill for a few minutes. And then we add the toppings. I went for my favorite – white pizza! YUM!
To the lightly grilled pizza dough, I added some olive oil and dried seasonings (I used some Italian seasoning mix and garlic salt). Then topped with the fontina, prosciutto, and caramelized onions.
Caramelizing onions takes patience. Lots of patience – you have to go low and slow…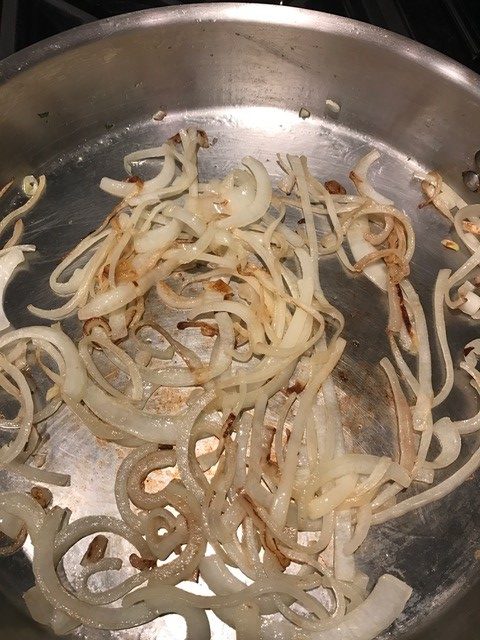 I almost gave up on these bad boys, but I'm glad I didn't. They add a sweetness (without being overly sweet) that I just love.
Here's my pie ready to go back on the grill…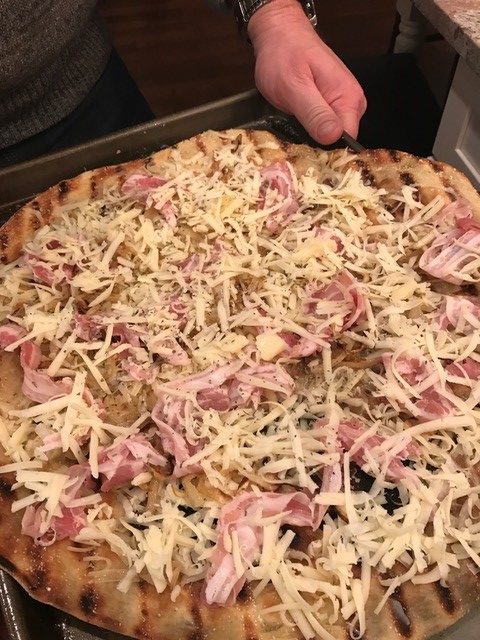 Paul went for his favorite – Margherita!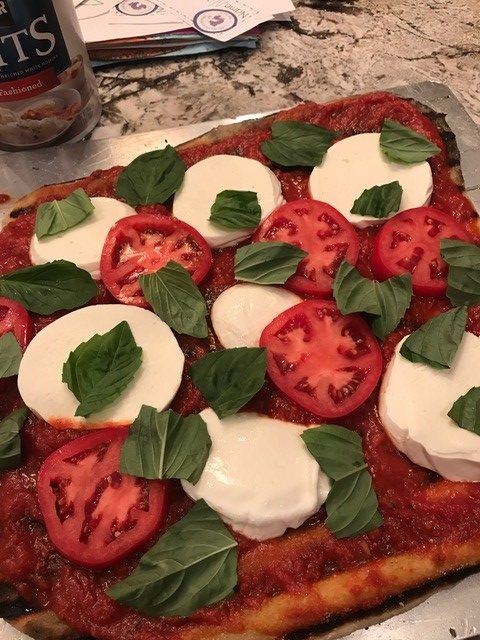 I topped my cooked pizza with fresh arugula and grated Asiago cheese.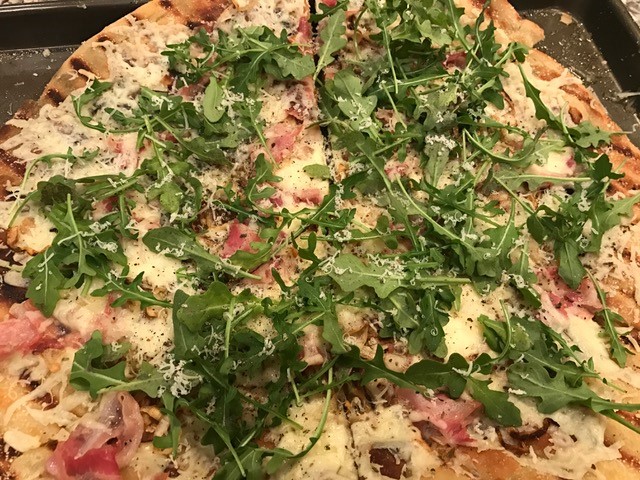 Paul's turned out great too!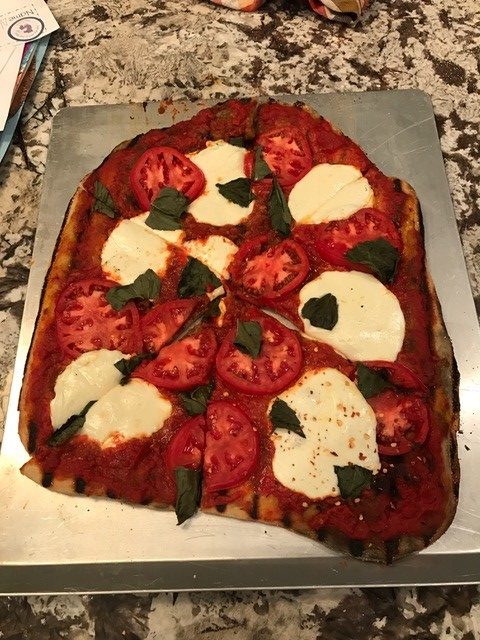 After the pizzas were done, we settled into our movie. Our boys are into all things Star Wars. We started them off last year with the original Star Wars (episode IV) and then recently let them watch The Empire Strikes Back (my personal favorite). The night we cooked these pizzas, we started Return of the Jedi and it didn't go so well. Some of the scenes (especially in the beginning) were too much for the boys so we quickly switched over to Flubber with Robin Williams. Have you ever seen this movie? So cute and perfect family movie (our other favorite is Honey I Shrunk The Kids).
Looking for a fun evening with the family? Try pizza on the grill and a movie!
Bon Appetit!