Jen In The Kitchen: Quick & Easy Appetizer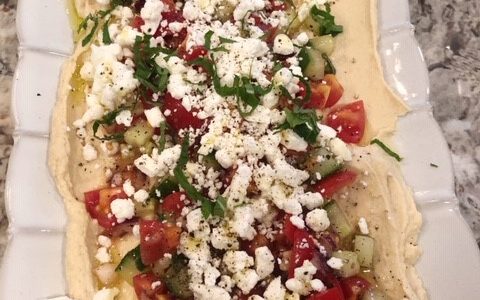 Looking for an easy appetizer to serve your guests? Look no further than this Greek Hummus Dip. It is full of fresh flavors and the best part is that it uses store-bought hummus (who has time to make hummus?).
Let's talk about store-bought vs. make at home. If you ask my opinion, there are some items you should never buy ready made/prepared – like minced garlic (minced garlic should never be yellowish/brown!) and pesto sauce – to name just two! But there are also things I've made at home and I cannot make them as good as the store-bought version. Pimento Cheese is one. We've made our version at home but it doesn't taste as good as Palmetto Pimento Cheese (get the one with jalapenos!). Soooooo yum.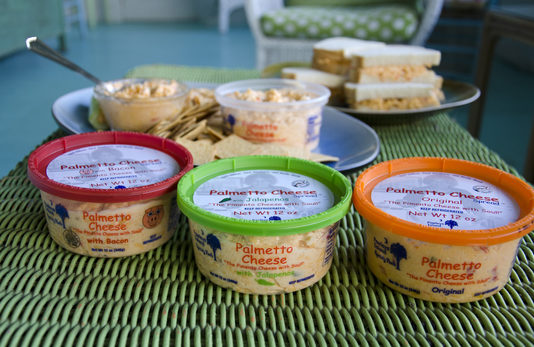 Pimento Cheese is also an easy appetizer and a huge crowd pleaser! Dress it up by serving in a mason jar with Ritz crackers – people love it!
Another item I would never make at home is hummus. I've tried and it just doesn't taste as good as the version I can buy in the store. I love the hummus made by Sabra (Asmars brand at Whole Foods is great too). It comes in a ton of flavors and is so good.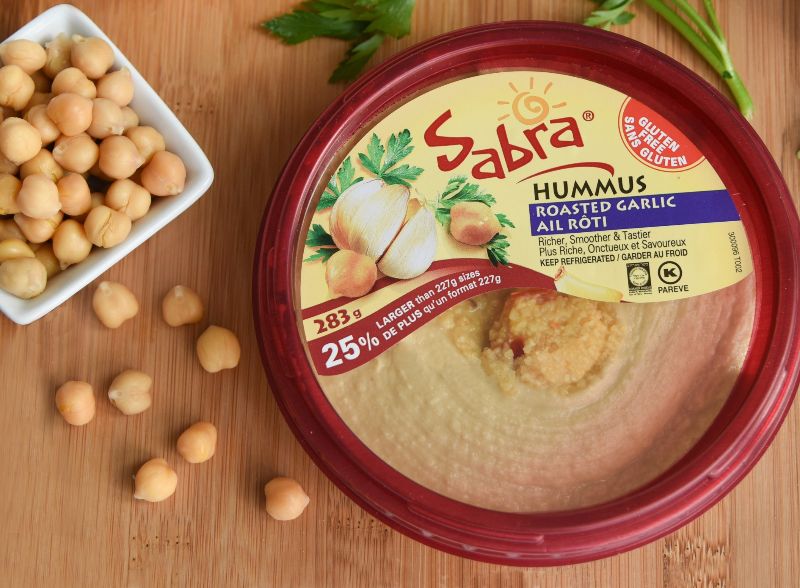 Here is an easy recipe to amp up your store-bought hummus – I'm calling it Greek Hummus Dip (mainly because it has cucumbers and feta in it and nothing says Greek like cukes and feta!). It comes together in less than 10 minutes and it is YUMMY!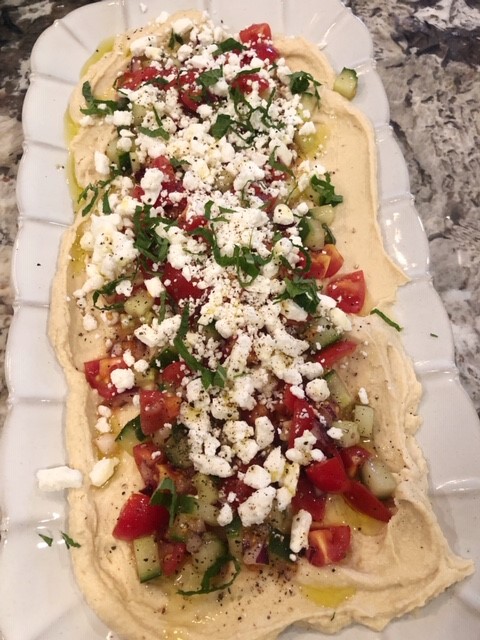 Greek Hummus Dip
Container of Store-Bought Hummus (I used Sabra Plain Hummus)
Handful of Cherry Tomatoes, cut into small pieces (about 3/4 cup)
English Cucumber, finely chopped (about 1/2 cup)
Red Onion, finely chopped (about a 1/4 cup)
Olive Oil
Feta Cheese, crumbled
Fresh Mint Leaves, cut into ribbons
Freshly Cracked Black Pepper
In a small bowl, combine the tomatoes, onion, and cucumber. Add a couple of swirls or Olive Oil and season to taste with salt & pepper. Set aside.
Choose a platter for serving. I used a medium sized rectangle platter. Smear the hummus on the platter (use a spatula to make it pretty). Top with the tomato mixture and then sprinkle generously with the cheese. Garnish with a drizzle of olive oil, mint, and freshly cracked black pepper (I use the "course" setting on my pepper mill).
Serve with pita chips or soft pita bread (Naan bread is yummy too!).
Seriously, this appetizer is so easy to make and your guests will love it!
Dream Big. Eat Well