Jen In The Kitchen: Tuna Poke Bowls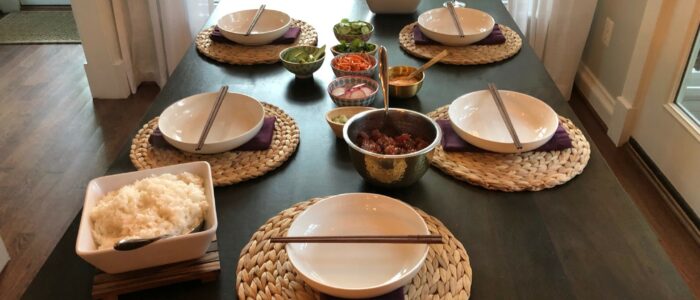 My favorite food group is sushi. While I'm not the most adventurist sushi eater, I do consider myself a purist. I don't like a bunch of fluff. No fancy sauces for me. Just the fish please!
This is a very typical sushi plate for me…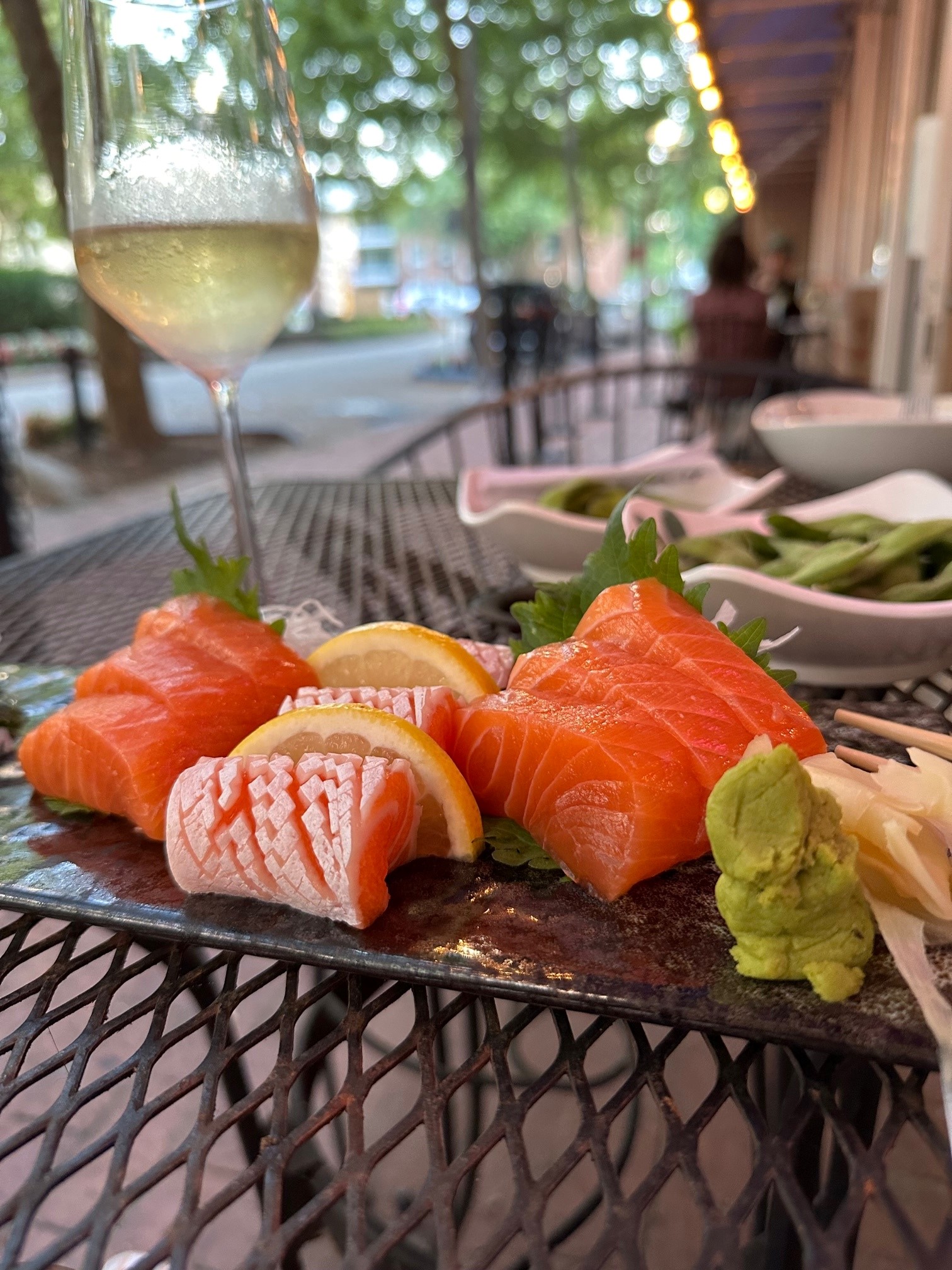 I snapped this picture when I visited one of my favorite sushi restaurants in Falls Church. Koi Koi is family owned and run, and the sushi is delish! We've been faithful patrons since they opened over 15 years ago. I love it. Paul loves it. Our boys love it.
We've made sushi at home, and while it can be fun, I find it a little tedious. Instead, we make Poke Bowls which is a great alternative. Everyone can make their own bowl, exactly to their liking. And there's no rolling involved!
So today I'm sharing my Tuna Poke Bowls. It is really easy to do at home. For the tuna, I use the marinade from my other favorite recipe, Tuna Tartar on Cucumber. The marinade is simple, delicious and uses mostly pantry ingredients!
1 lb Sushi Grade Tuna, diced into small pieces
3 T fresh, chopped chives
¼ C. low sodium soy sauce
2 T dark sesame oil
2 T. rice wine vinegar
Salt & pepper to taste
Combine tuna, chives, soy sauce, dark sesame oil and rice wine vinegar in a bowl. Season with salt & pepper, cover and chill until you are ready to eat.
Side Note: Looking for an easy, but elegant appetizer? Put this tuna on slices of cucumber with a dollop of spicy mayo and serve! I make these all the time and they are always a hit!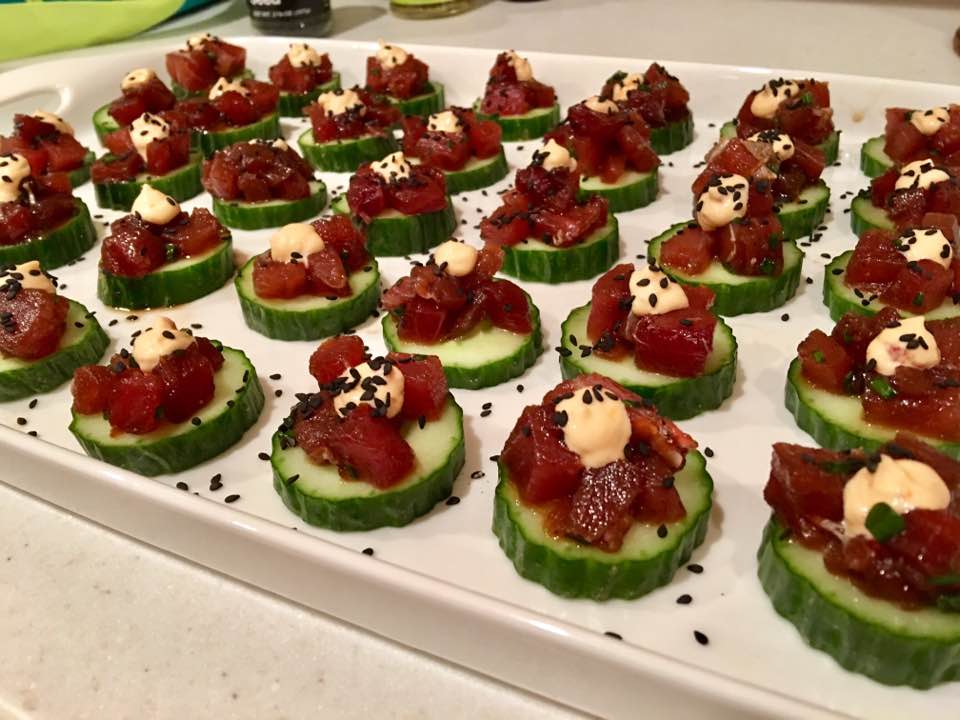 While we are on the topic of tuna, it is important that you get "sushi grade" tuna. Since I have been making sushi "stuff" at home, I have always (always) bought the fish from H Mart. It is an international supermarket that always has sushi grade fish. You will find it in the freezer in the seafood section. While you are there. be sure to checkout the unique seafood items they sell!
Back to the Poke Bowls…
You can use whatever you want for the base of the bowls. I use Jasmine rice and I usually have something crisp like fresh spinach or some sort of slaw. For the toppings, this too is up to you! We like shredded carrots, thinly sliced cucumbers and radishes, avocado, scallions, and cilantro. If you like spice, fresh jalapenos or serrano peppers are a great addition!
What about sauce? Like I said earlier, I'm not much for a lot sauce. The tuna will have some residual marinade that adds some flavor, but you can also whip up a spicy mayo. I simply mix 1/4 cup of mayo and 1-2 T (or more if you like it hot!) of chili paste.
I hope you try making these Tuna Poke Bowls at home. The result is always delicious.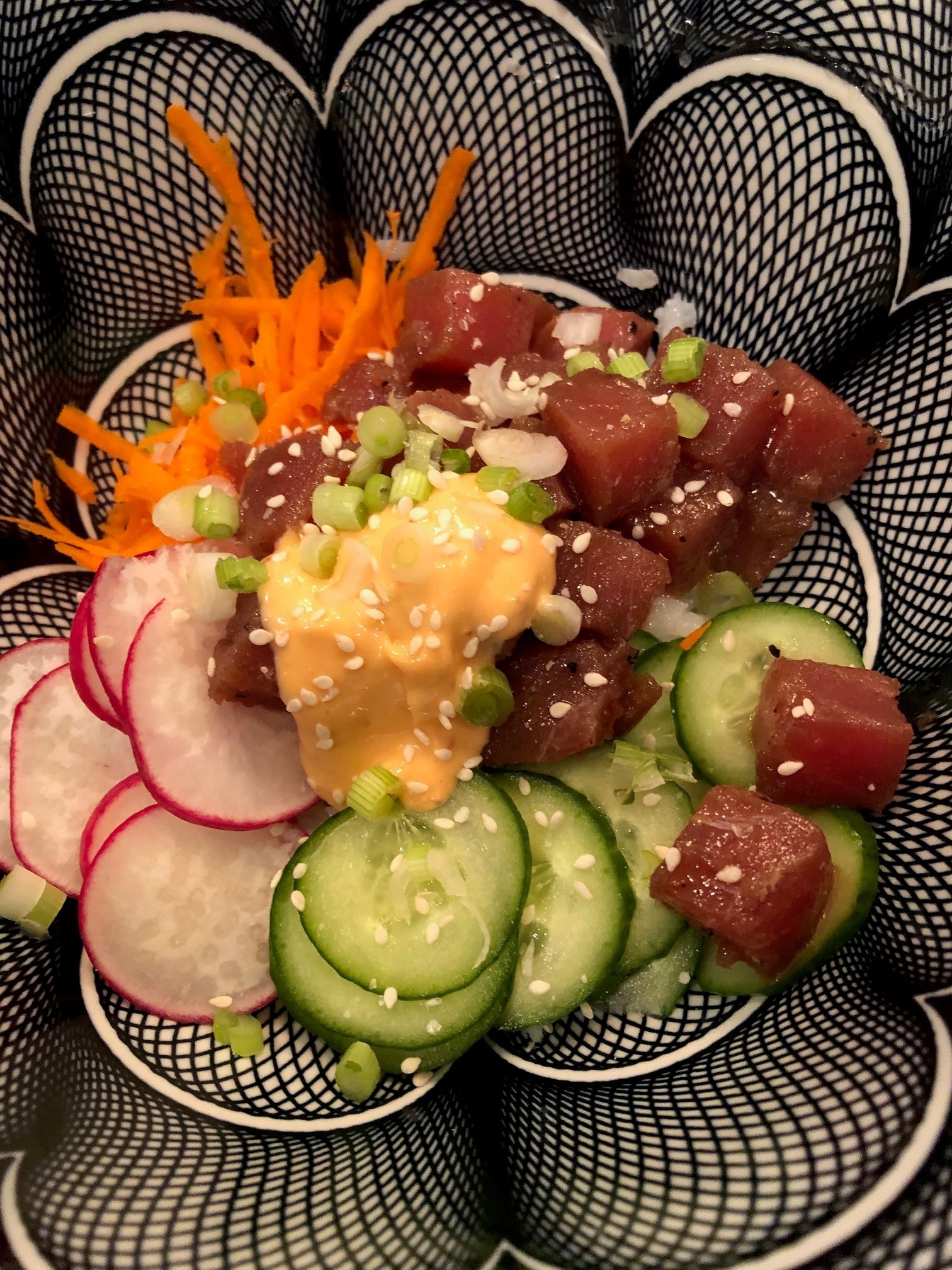 They are perfect for a quick weeknight meal, but also fun to serve for a casual dinner party. Add some edamame to start and your guests will love it (and you!).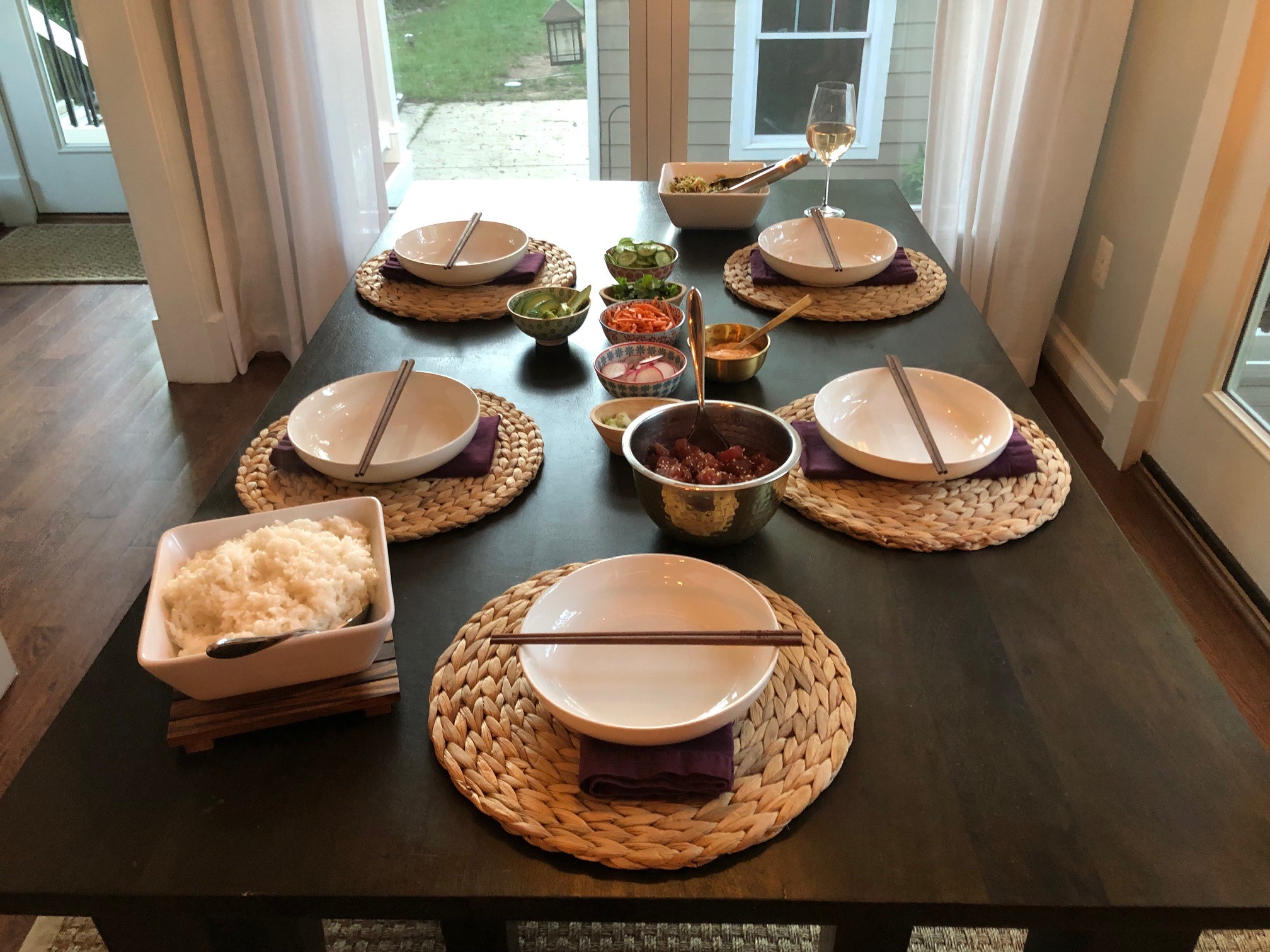 Dream. Build. Live.