Martha Got This One Wrong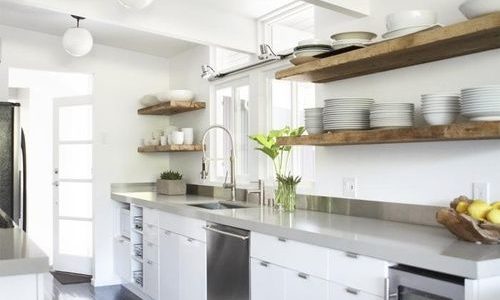 During the snow day (snow day in mid-March – really?) on Tuesday, I was perusing Facebook and came across an article posted on Martha Stewart about installing open shelving in the kitchen. It basically said you have to be a tidy, well-organized minimalist in order to make it work. Really?
I LOVE the look and before I weigh in on Martha's opinion of this trend, let's take a look at some open shelving ideas I found on Pinterest…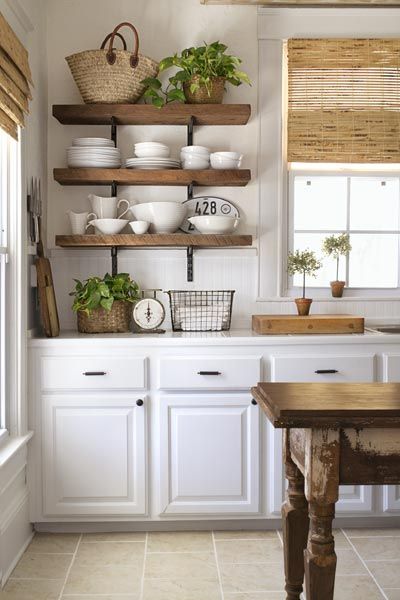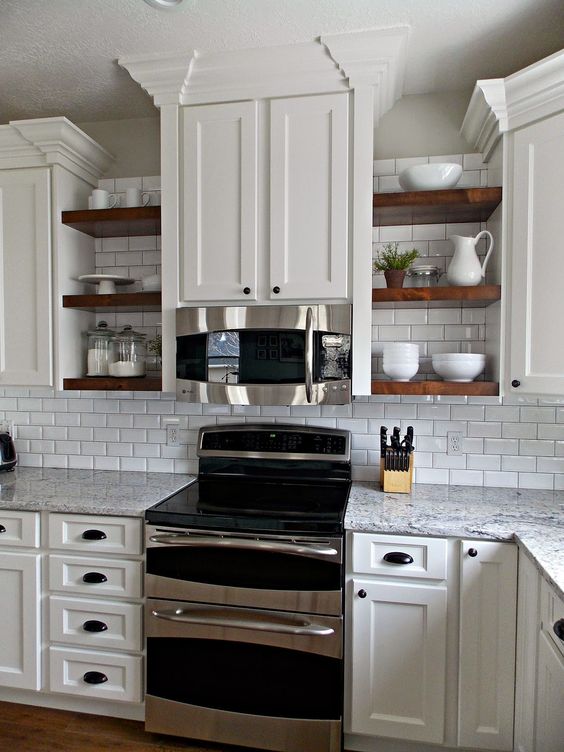 Open shelving works in both farmhouse-style kitchens and in modern kitchens…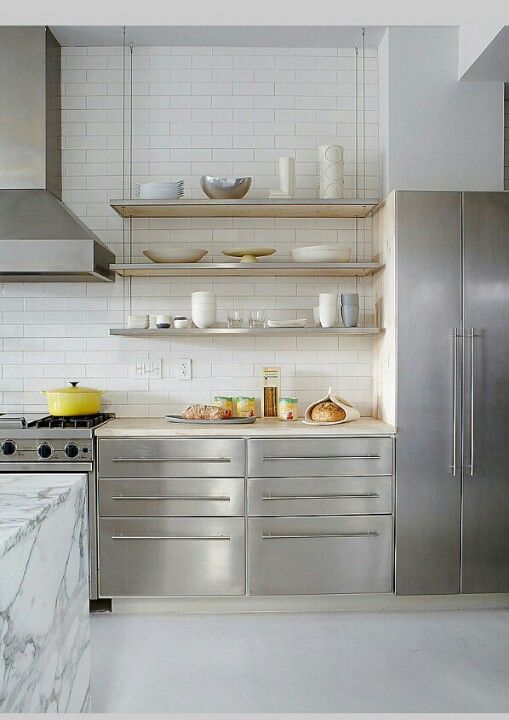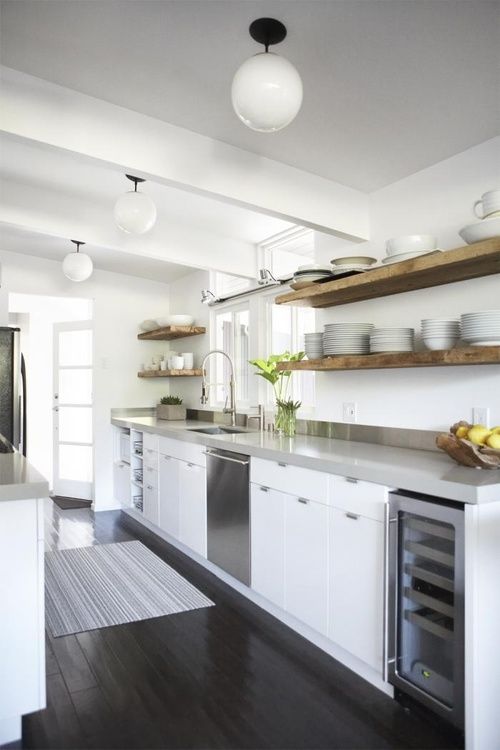 So is this trend only for the well-kept minimalist? I say no way Martha! I am not well-kept and far from a minimalist but when Paul and I built our home, we installed glass doors in our kitchen to make it feel more open. While these shelves aren't exactly exposed, they do provide a similar look.
Some tips for your "exposed" shelves…
Group things together. Keep bowls, plates, etc. grouped together. It's pretty and will help you keep it tidy!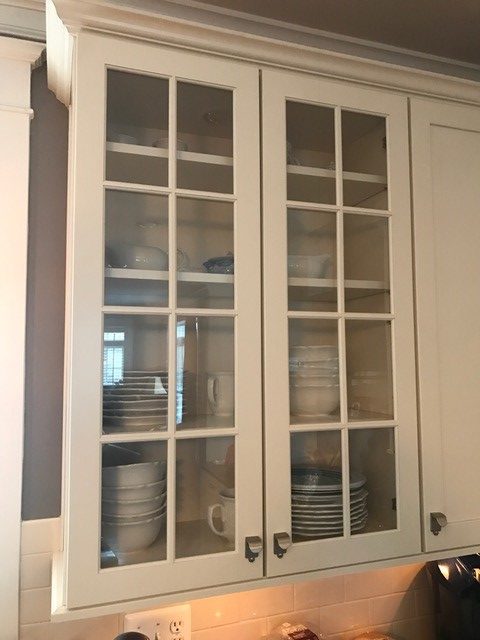 Keep it simple! Use the open shelves for displaying fun pieces like my little collection of ceramic pitchers. You can also use the counter space below to display your treasures.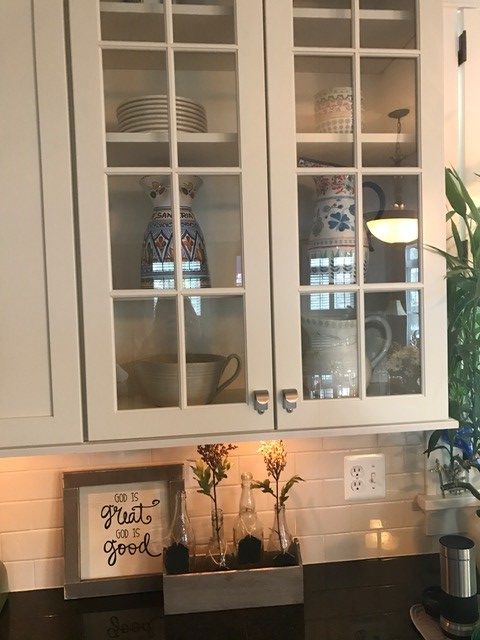 Have plenty of "hidden" space – HA! Seriously people – who keeps every cabinet tidy and neat? Not me! This is the current state of the cabinets directly next to my "open" shelves.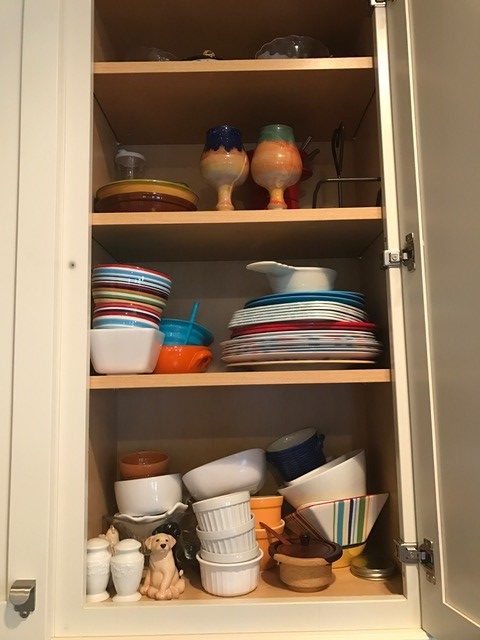 This one isn't so bad…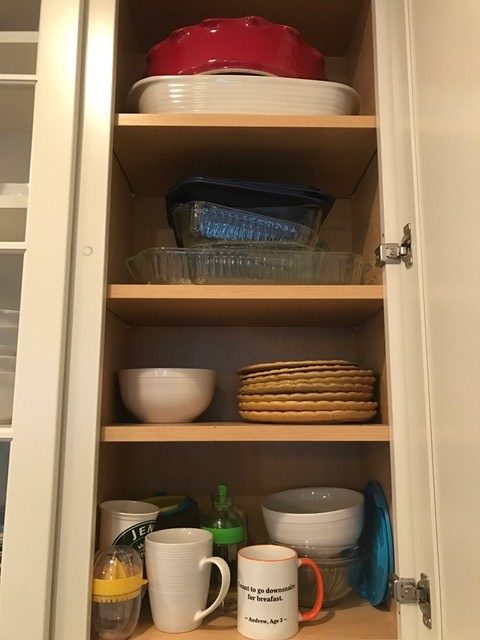 Regardless of what Martha says, I say go for some open shelving or glass cabinet doors. It's pretty! Even after 9 years, I still LOVE my kitchen. And the glass shelving is just one of the reasons why…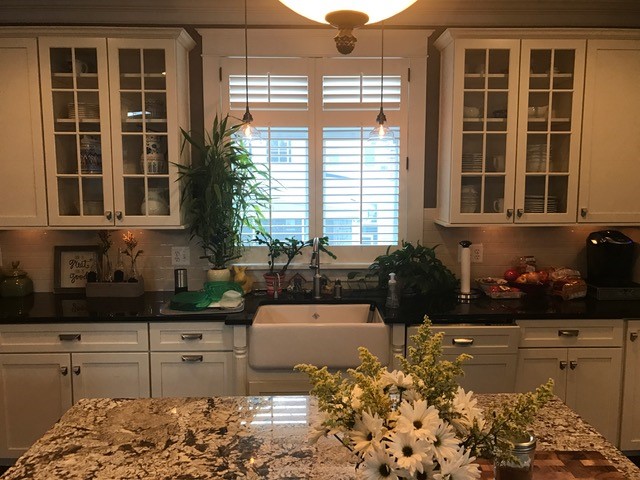 Dream Big. Build Smart.