NDI Gives Back: Vet House Project Final Post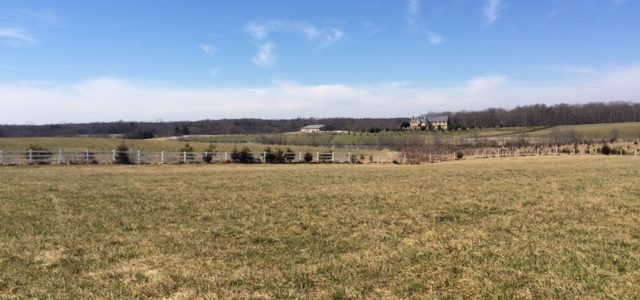 In early 2016, we announced an special project through our foundation, NDI Gives Back. With the help of many, we were able to build and gift a brand new NDI home to a wounded military veteran and his family. We realize this is just one house to one family, but it was our way to show just how much we appreciate the service and sacrifice of our military.
What Exactly Did We Do?
NDI owned a 5 acre lot in Fauquier County, VA. We had built several other homes in the neighborhood, and one of the last remaining lots was still empty. In a lot of ways, this lot was one of the prettiest. It overlooks farmland and the cutest little pond. It is really picturesque.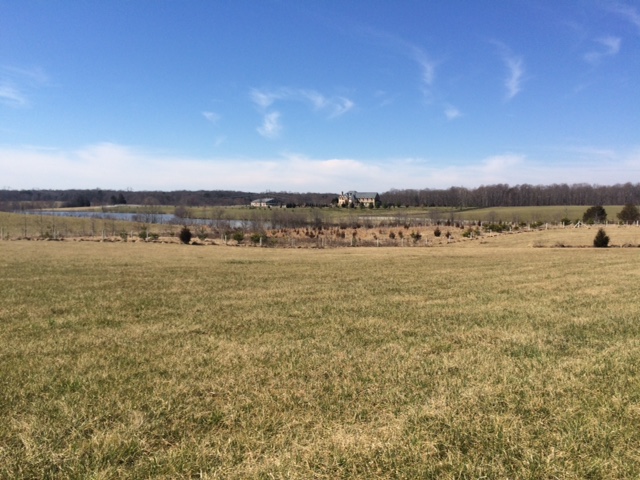 In the winter of 2015, Dad called me with an idea. He said he wanted to take this lot, build a new home, and give it to a wounded veteran. My first reaction was, yeah that sounds great Dad and how in the world do we begin to do this? He said simply, first we need to find a vet to build for.
Sounds easy enough right?
How We Did It.
We is a collective word. It encompasses the many many individuals and companies who stepped up to offer their expertise and generous spirit. We first called on the American Red Cross for advice. Surely they would be able to help us navigate this process. And yes they did.
It took several months, but they helped us find a vet to build for. They helped us find Kyle and his sweet family.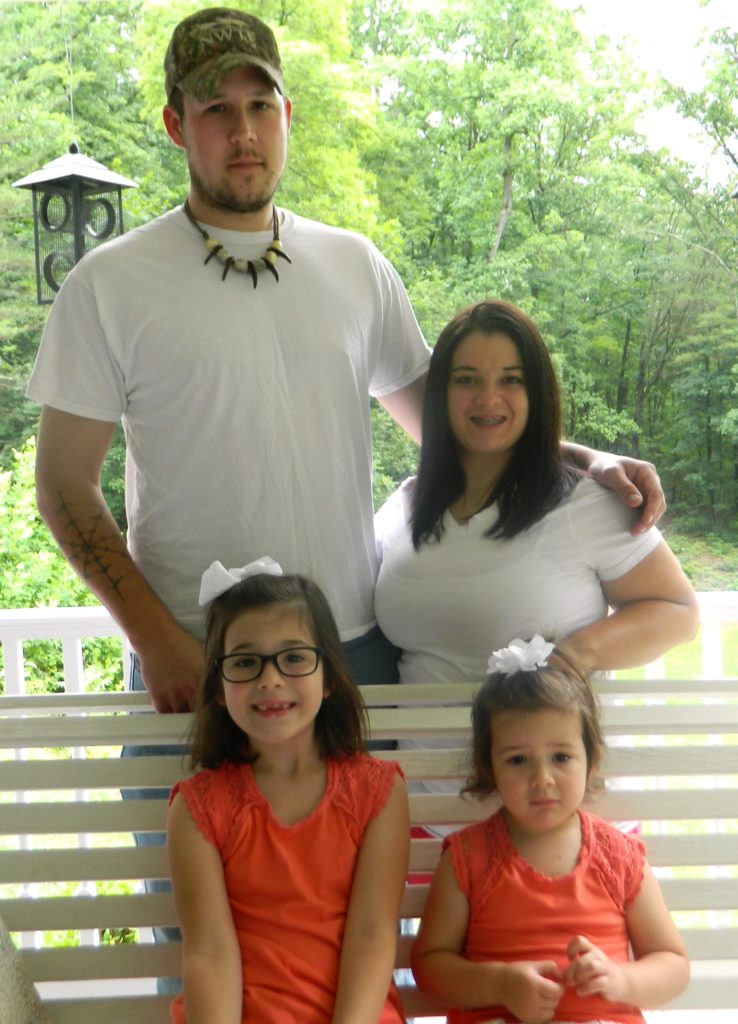 In 2007, Kyle was a young Marine serving in Iraq. While on foot patrol one day, an IED exploded nearby and severely injured Kyle. He lost his left leg and also suffered other injuries including a fractured femur and severe hearing loss.
At Walter Reed Kyle learned to walk again and perform many of the same tasks that once came easily and naturally. After 18 months, Kyle was discharged from Walter Reed and due to his injuries, the military rated him totally and permanently disabled and discharged from service.
Kyle, his wife, Alyssa, and their two young girls faced several challenges after Kyle's discharge. The family's home wasn't adequate for Kyle, resulting in several accidents. Their home also needed many repairs and required maintenance that proved costly and difficult for the family.
When we met Kyle and Alyssa, the connection was instant. Kyle was a little quiet and very humble. Alyssa was so sweet and even when telling us their story, wanted to find the humor and goodness to all that had come to them. We were humbled by them both.
One moment I will never forget is when Dad and Kyle were shaking hands as they said goodbye after that first meeting. Kyle looked at Dad (who is also a Marine) and said simply, "Semper Fi." Gives me chills to this day.
Who We Need To Thank.
When we started talking to our subcontractors and suppliers about the project, every single one of them offered to help. And help they did. We broke ground at the end of August and five months later we were handing Kyle and Alyssa the keys to their new home.
Here is a list of the subcontractors and suppliers who helped build this home: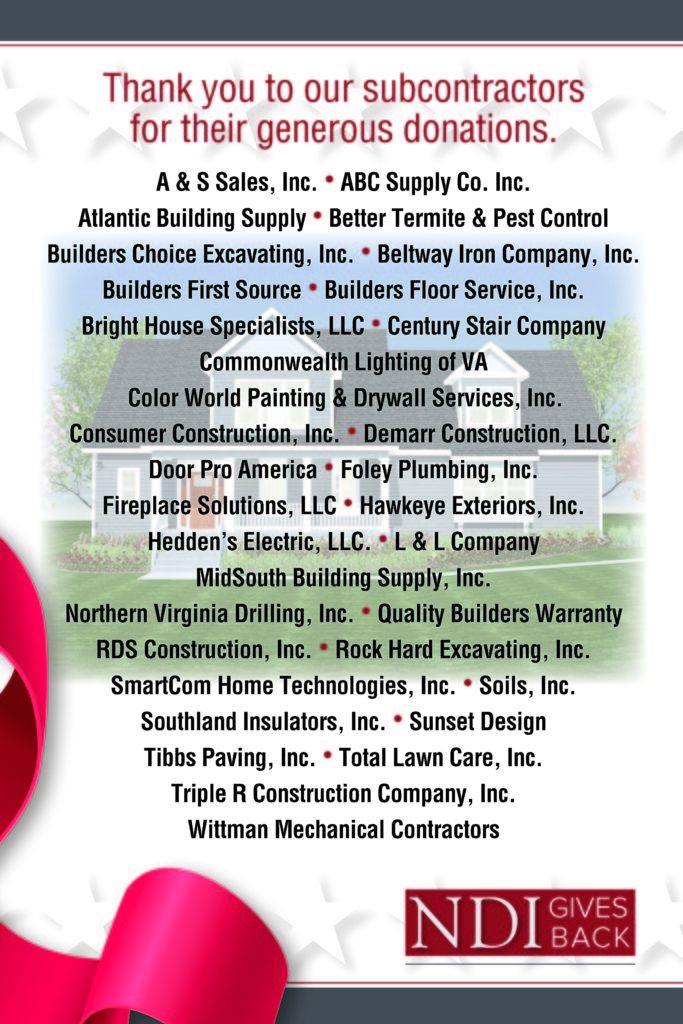 Early on, Kyle and Alyssa started to ask how they could thank all the people who were helping them. We knew we didn't want a lot of fanfare, but the thought of finishing this project without acknowledging everyone who had participated felt a little flat.
So we decided to plan a little party. The NDI staff got together and planned food, arranged for flowers, and truly made the day so special. We invited everyone out to the house and celebrated!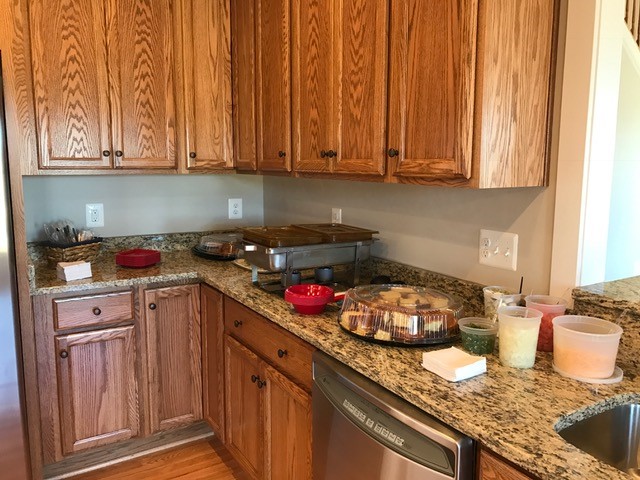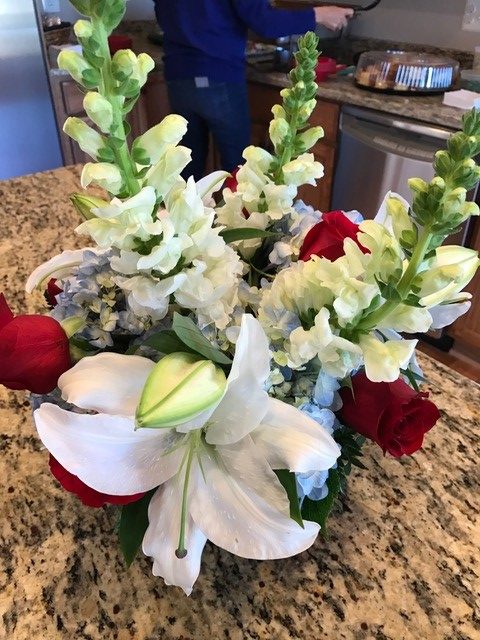 Nearly every subcontractor and supplier was in attendance, and they were all touched by the opportunity to meet Kyle and his family.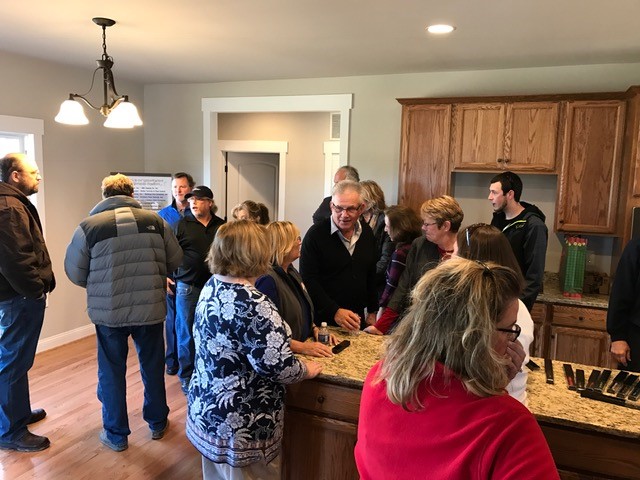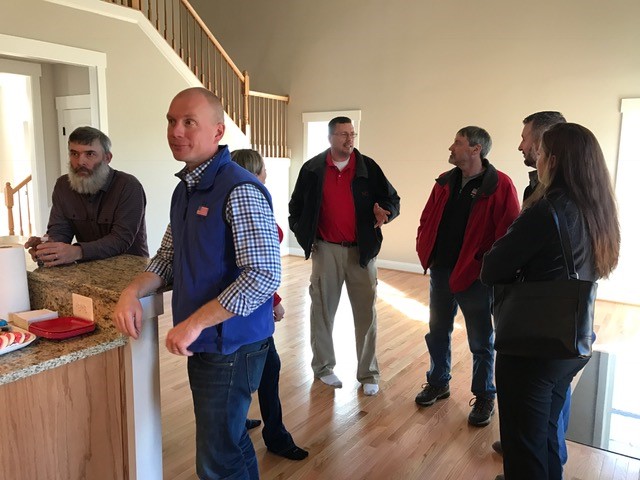 Kyle said a few words of thanks to everyone. Then he gave every person who worked on his home a pen that he had made with his own hands. This is the pen he gave me. It was made out of a piece of wood he had found on his property.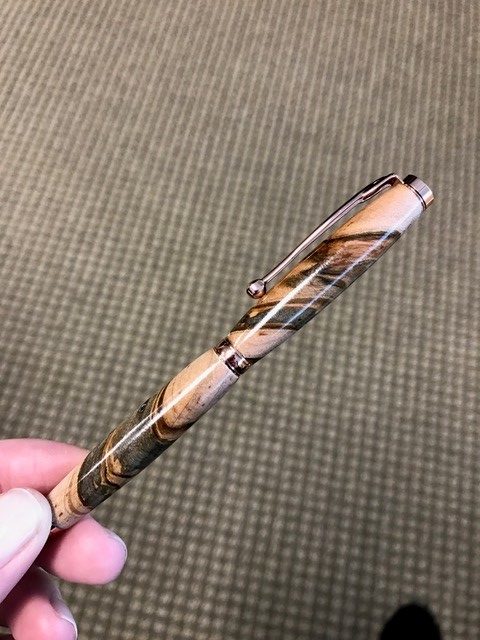 How beautiful and how very special.
What We Hope.
This was an amazing experience. To meet and get to know Kyle and his family was a blessing to us all and to serve them in this way was a gift. We know not everyone can give away a home. But I hope the generous hearts shown here will inspire others to serve.
I'm sure you may ask yourself as I asked Dad so many months ago, "where do I begin?" My advice is to begin where you are. Look around to those in need around you. Look for partners in the community like the American Red Cross. They are a huge organization, but their regional offices feel very grassroots. But more than anything, follow your passion. When you are passionate about a cause, it makes it that much sweeter.
What an awesome day it was when we handed this sweet family the keys to their new home. I won't ever be able to articulate how that felt. It was exciting and humbling all at the same time.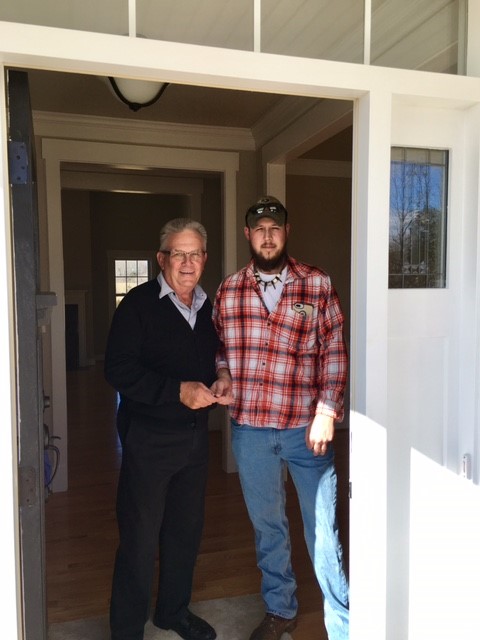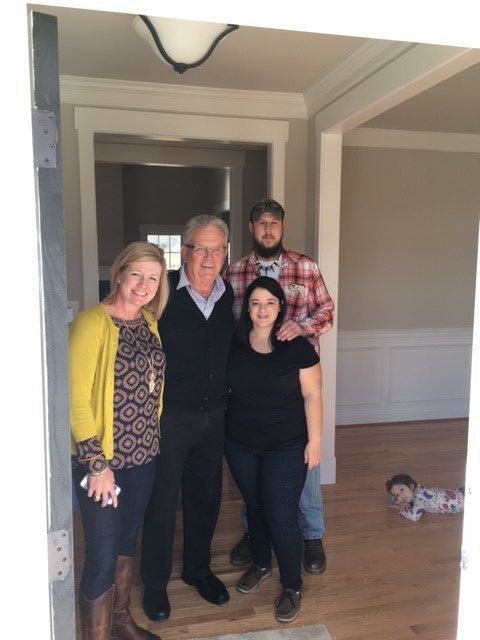 Look at sweet June on the floor – she's at home!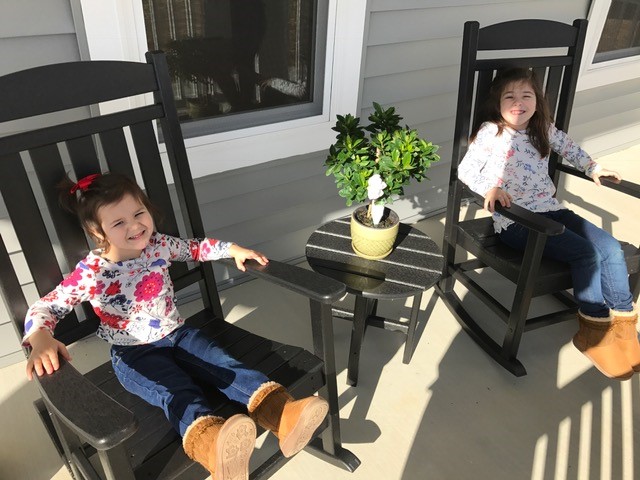 And a happy home it will be.
Dream Big. Build Smart.