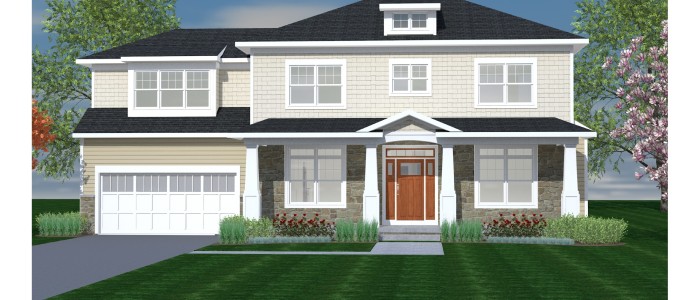 New home designs make me giddy. Especially when I have a personal attachment to the design which is the case with this latest release. I can't wait to build this one!
When Paul and I built our home in 2008, we decided to design it ourselves. We had a very narrow lot and our home could be no wider than 30′. So we set out to design a home that maximized every square inch of space. We didn't have any room for fluff on this one – there would be no formal Living Room for us (we made the Living Room our Study and moved the Laundry Room upstairs in order to create a larger mud room). The home we designed and ultimately built, later became the Nottingham (modified) and was added to our portfolio. I love the Nottingham for so many reasons.
I love the elevation.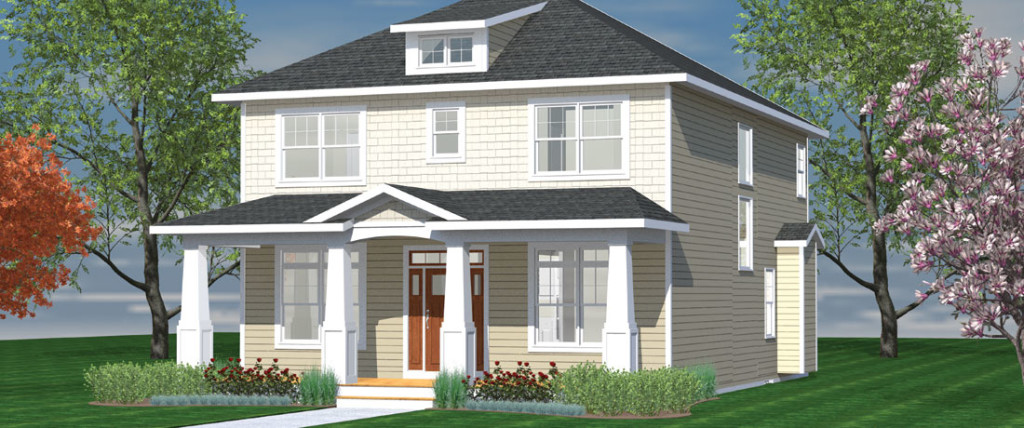 And the open concept floor plan.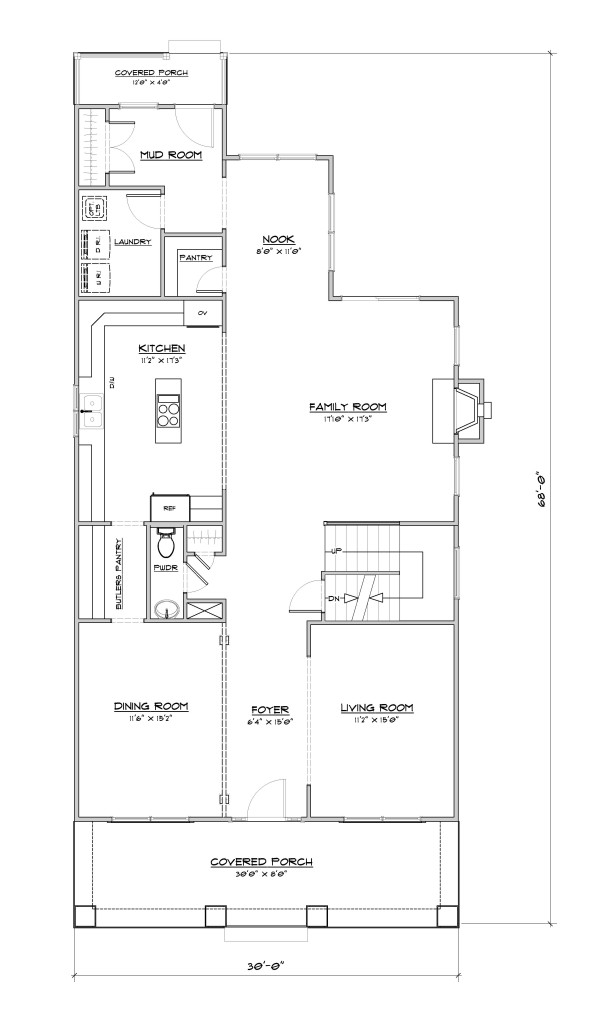 The Nottingham has become one of our most popular models. But many of our clients have wide lots and therefore want a wider home. Still, clients love the look of the Nottingham.
What to do???
Why not give the Nottingham a big sister? We thought if we could take the Nottingham and make it bigger and (in many ways) better, the clients who love the look of the Nottingham but want a wider home would have a great option.  So we set out to design the big sis.  We added stone to the front elevation and a 2-car, detached garage, enlarged the main house by 5′ and moved the laundry to the 2nd floor. We also created Flex Space on the 1st floor that can be utilized by the owners in a way that fits them best.
The two designs are so similar that up until last week, we were calling this new design the "Big Nottingham". I know – super original. But as we combed through the names of northern Virginia neighborhoods (how we name our designs), we settled on the McLean Hamlet.
And here it is, the Big Nottingham…ahem…I mean, the McLean Hamlet.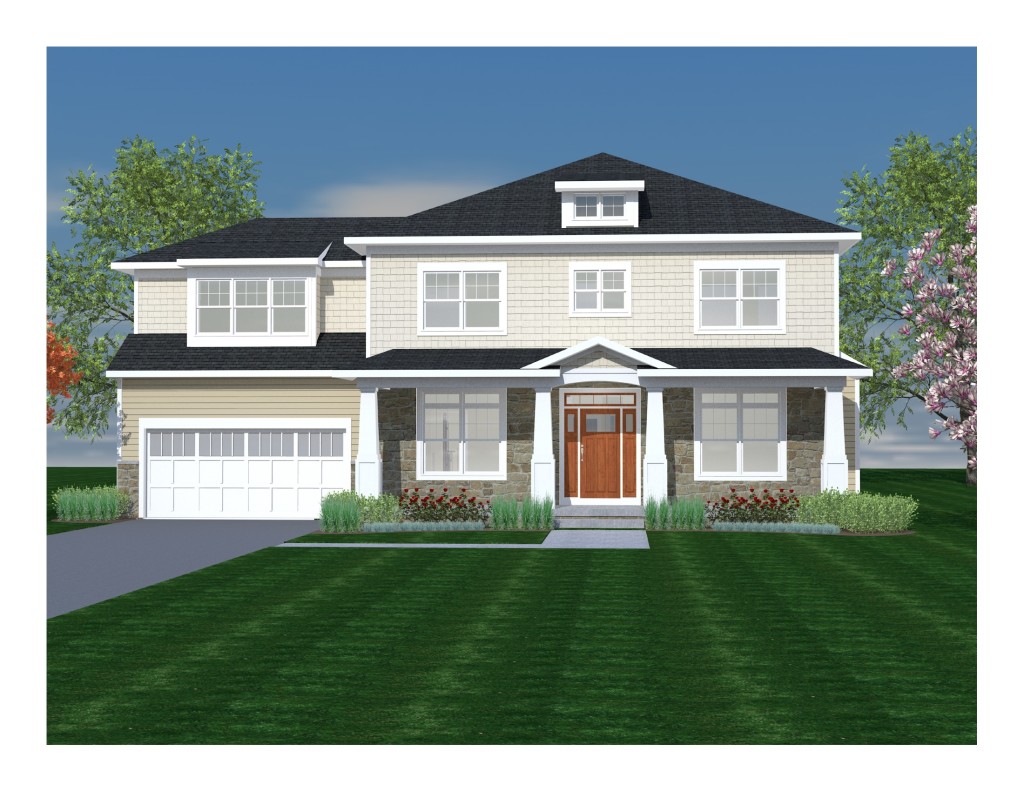 The McLean Hamlet has 4052 square feet (1st and 2nd floor). This home is perfect in just about every way. I love the Keeping Room and the Pocket Office off the main living area. The 5th Bedroom and Full Bath is nicely tucked away – perfect for the in-laws or weekend guest. And check out that kitchen island!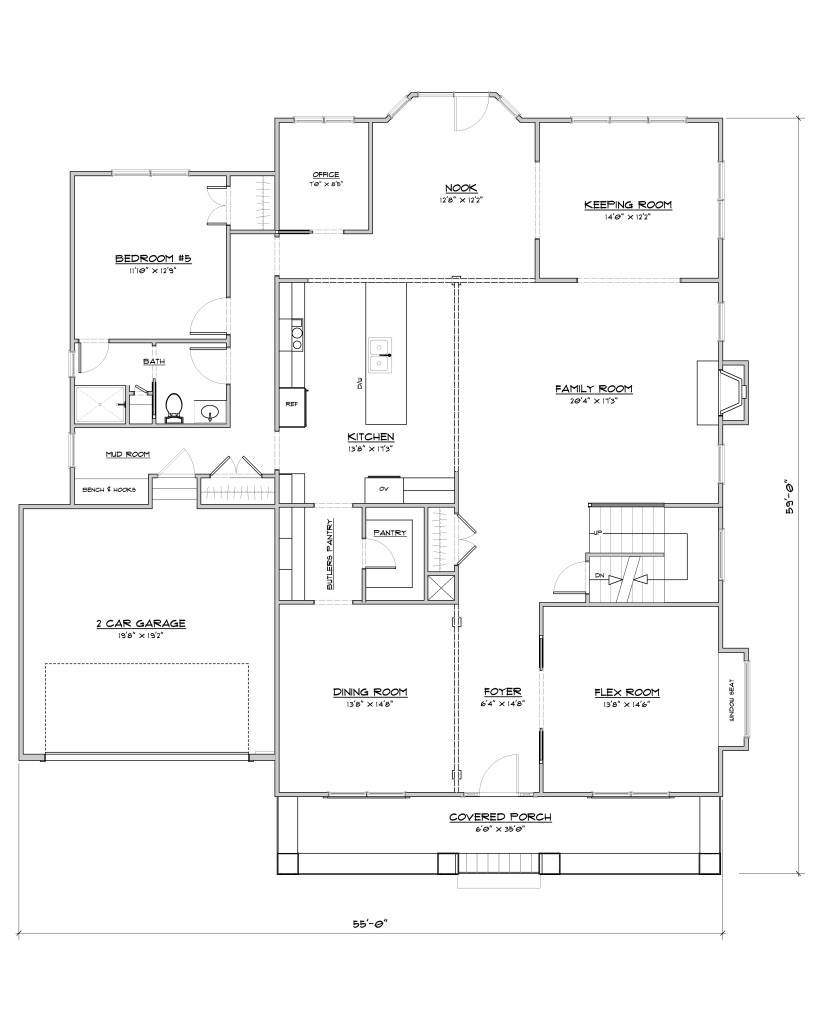 The second level has 4 additional bedrooms including a large Master Suite. And the bonus room can be finished for an additional 370 square feet of living space. I'm coveting that Bonus Room right now. What I would give to have that space for my boys.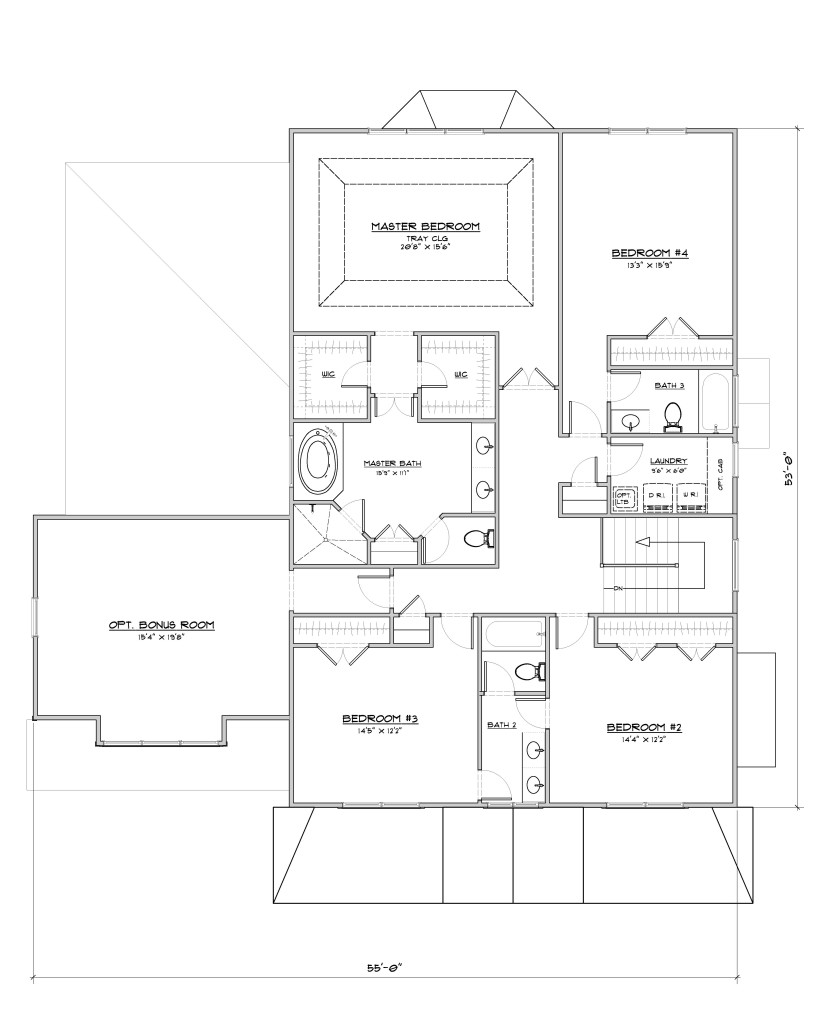 What do you think? How would you put your own custom touches on this home? I see a coffered ceiling in the Family Room and a Screened Porch on the back.
Yep – can't wait to build this one.
Dream Big. Build Smart.