What We're Building: Jen's Week In Review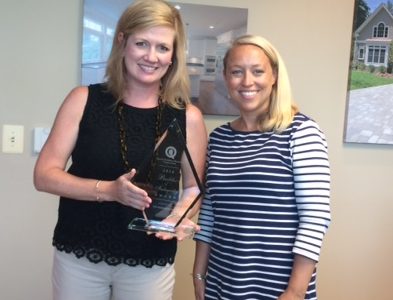 I hope you have had a great week! We've been pretty busy around here!
Pop-Up Open House
We have another Pop-up Open House this weekend! Join us at our nearly completed Yancy Model in Falls Church on Saturday, 7/16 & Sunday, 7/17 from 12 – 4 PM! You can get more information by clicking HERE.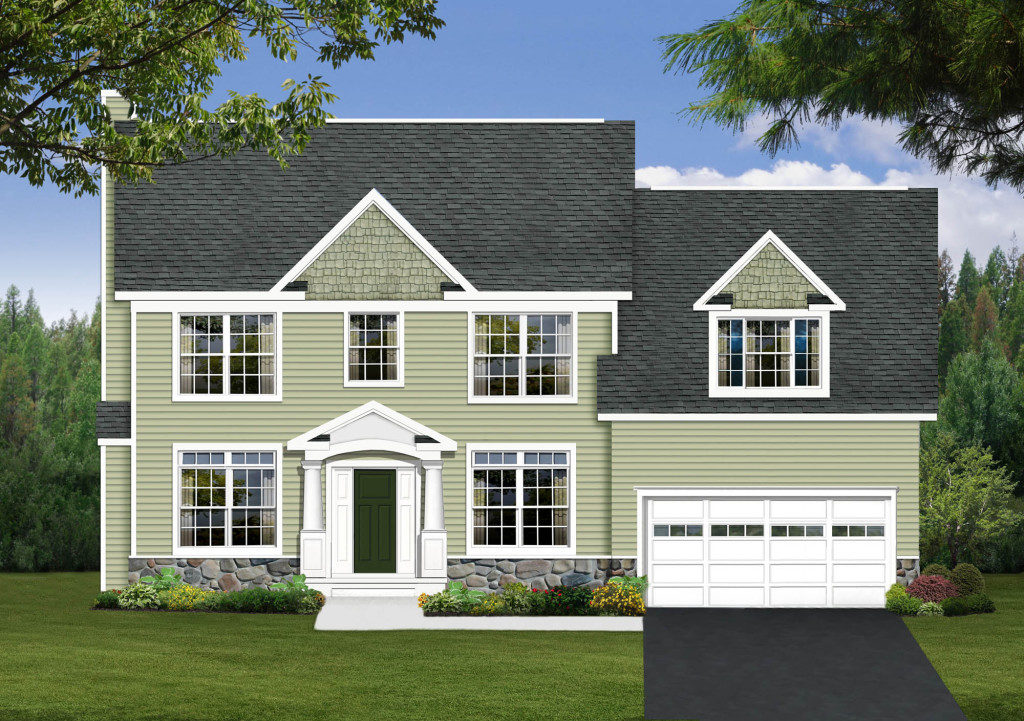 Pre-Construction Meetings
We had 2 PC Meetings this week. The first PC Meeting of the week was to build our Madison Model (for one of the sweetest couples!) in South Arlington. Have you ever checked out our Madison model? It is 22′ wide – PERFECT for some of the narrow lots in Arlington. We've built several of this model over the years. Here is one we built just a couple of years ago. We built this one for a client and then another Madison right next door her sister a year later (notice the empty lot to the right, it's no longer empty!).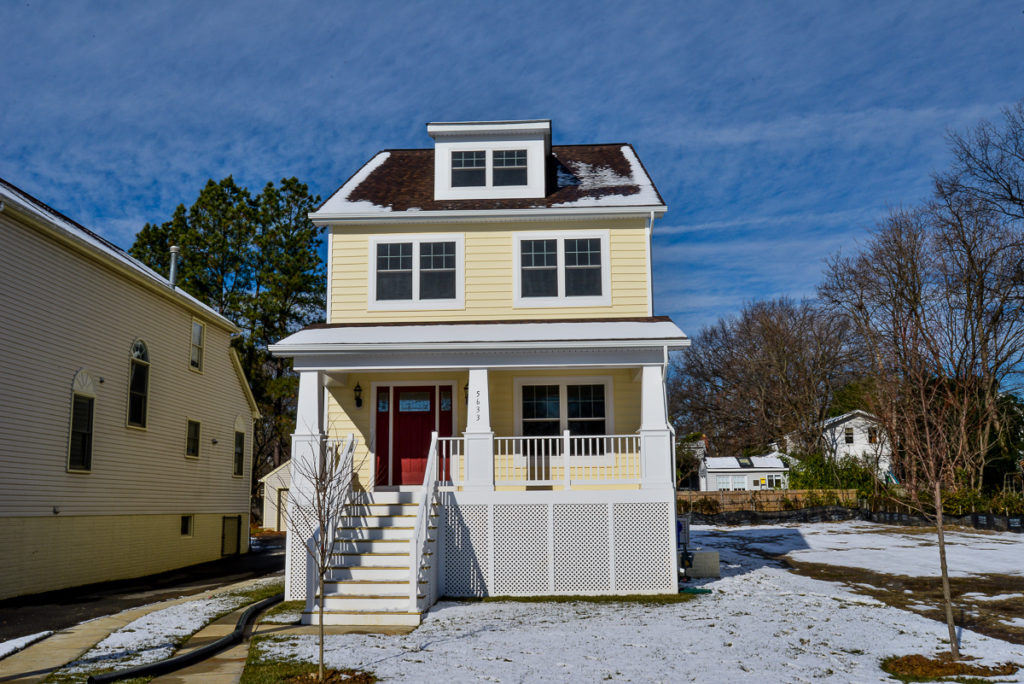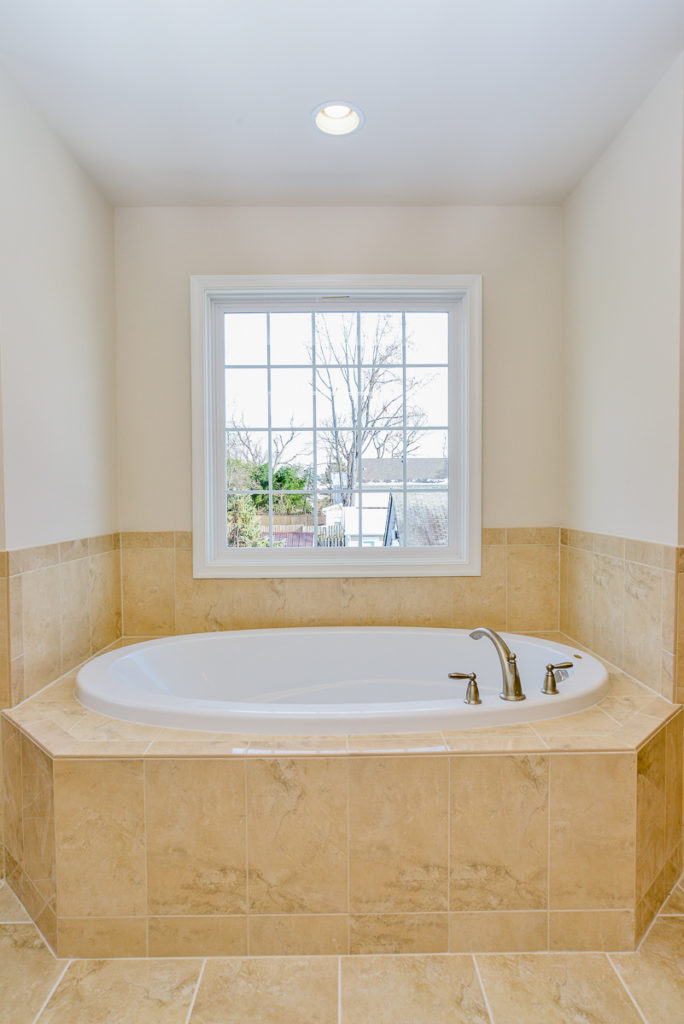 The other PC Meeting was for a 3-time Investor Client. We built the first 2 homes for this client in the Mount Vernon area of Alexandria. And we're building this 3rd NDI home just down the street. This time we're building a Chesterbrook Craftsman Model and I think it's the perfect choice for this beautiful lot with WATER VIEWS! Here is a Chesterbrook we built in Falls Church earlier this year…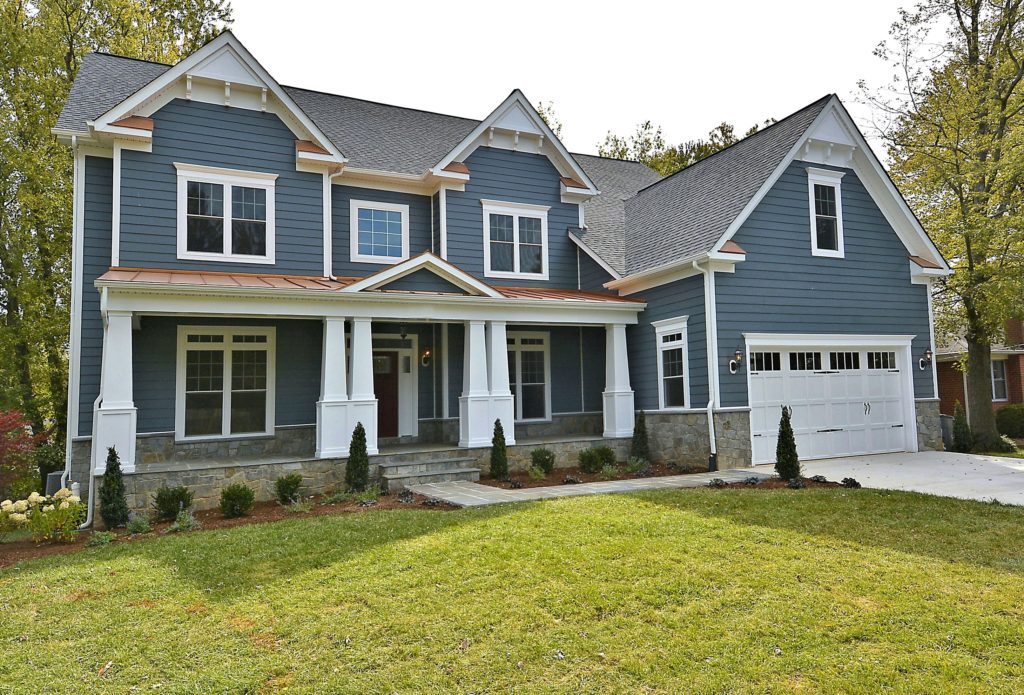 This Week's Settlement
We settled this beautiful Cherrydale Model for a terrific family in the Town of Vienna (there's that blue siding again!). It been such a pleasure to work with this sweet family – wishing the best to you "A" Family!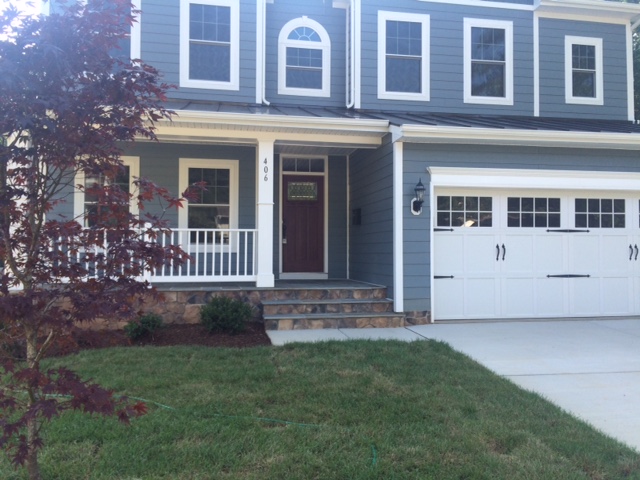 Builder of Integrity Award
I was visited by Quality Builders Warranty company on Thursday. QBW is the company that issues our 10 Year Structural Warranty for all of our homes. QBW is no joke – they have a very stringent screening process (they won't just work with any builder) and to stay on as a builder, you have to perform. Meaning, you have to build good, quality homes year after year!
NDI has been with Quality Builders Warranty since 1993! In 2002, QBW started issuing their Builder of Integrity Award to builders. The awards are issued every other year to builders who uphold high standards of quality and service.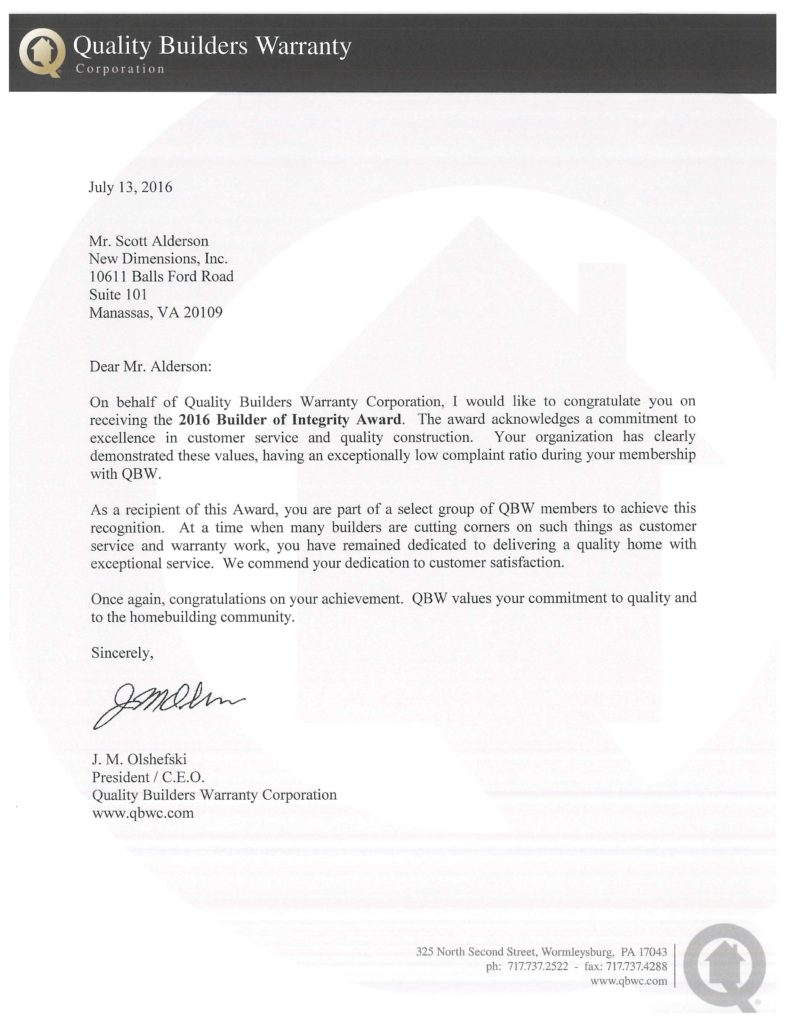 We've received this award every year QBW has given it – so proud of this!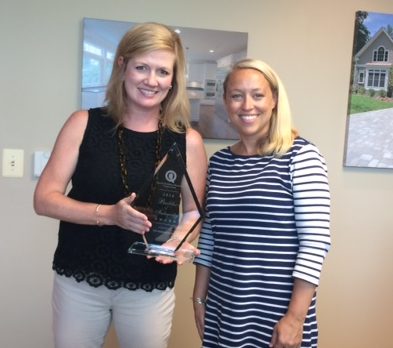 My Favorite Salmon Recipe
I love making salmon! Paul isn't a huge fan but he loves this salmon recipe. We didn't actually have this for dinner this week but I had Paul throw two pieces on the grill while he was grilling something else so I had something to take in for lunch over the course of the week (look at me planning!).
So as I was preparing the sides for our dinner that night, I whipped up the marinade.
It's just a few ingredients that you likely already have in your pantry. It's SO EASY (I did this while cooking another meal – love to multi-task!) and the best part is the salmon only needs to marinate for a short time (10 minutes tops!). I've even gone from throwing the salmon in the marinade to cooking it. You can also reserve some of the marinade to baste during cooking.
Seriously y'all, I could drink this bowl.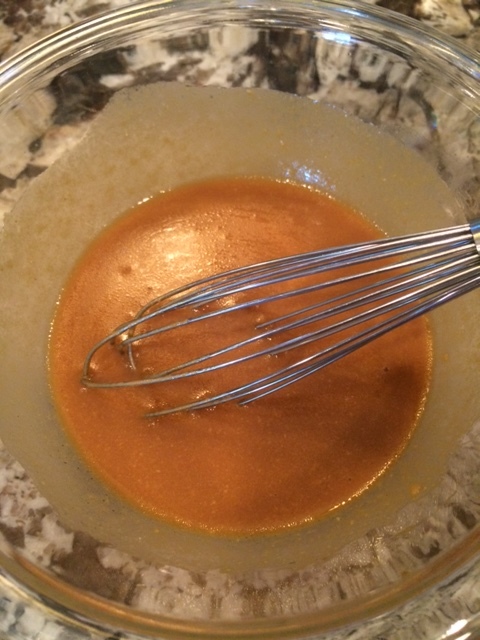 Pour it over the salmon and let it get happy.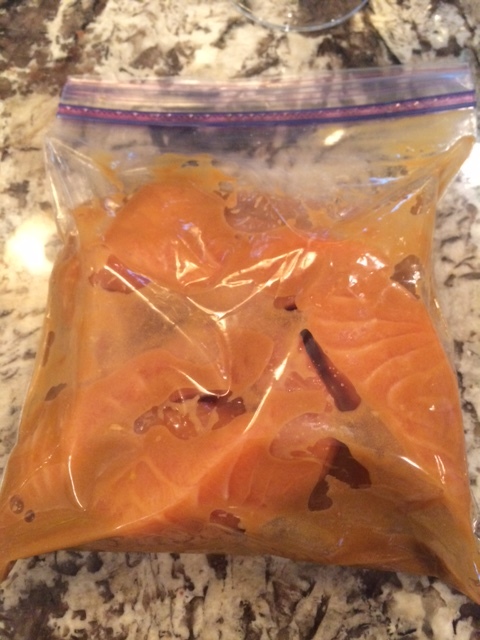 You can grill it. Cook it on your stove-top. Bake it. Whatever you'd like – it is yummy no matter how you prepare it.
Paul threw it on the charcoal grill and it was awesome. Here's the recipe…
Yummy Salmon Marinade
2 Tablespoons Dijon Mustard
3 Tablespoons Soy Sauce
6 Tablespoons Olive Oil
1/2 Teaspoon Minced Garlic
Whisk everything together. Throw the salmon in and let it sit for about 10 minutes. Cook it to medium temp (don't overcook or it will be dry!) and enjoy!
I forgot to snap a picture of the salad I made for lunch (I was too excited to eat it to remember!) but the salad consisted of arugula, a little Parmesan cheese, salmon and this yummy salad dressing.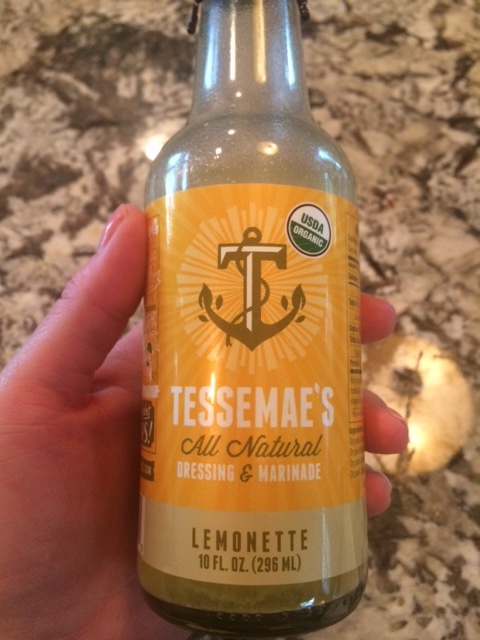 This is the same brand I told you about in a previous post just a different flavor. This flavor has slightly more lemon flavor and it tastes almost exactly like the dressing I make from scratch. But better. And it goes with everything!
Thank you for stopping by my blog today! I hope you have a restful weekend!
Dream Big. Build Smart.