What We're Building: Jen's Week In Review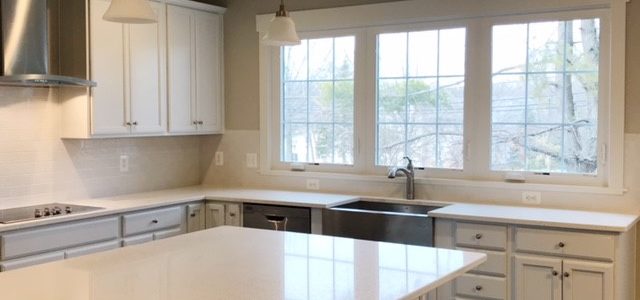 Happy 2018! And welcome to my first Week In Review of 2018! We are really gearing up over here for another busy year. Please winter weather, COOPERATE! We aren't typically slowed during the winter months because we usually don't get consecutive days of cold weather but OH MY WORD. Last week was a FRIGID and next week is looking like the same. Let's hope Spring is around the corner!
Last Settlement of 2017
On December 22, we handed over the keys to a recently completed Vienna Model in Burke. What a lovely family and their home turned out so beautifully! Especially their customized kitchen!
A popular kitchen trend right now is swapping out wall cabinet space for natural light. Our client decided to incorporate this design element in their kitchen and I think it works PERFECTLY!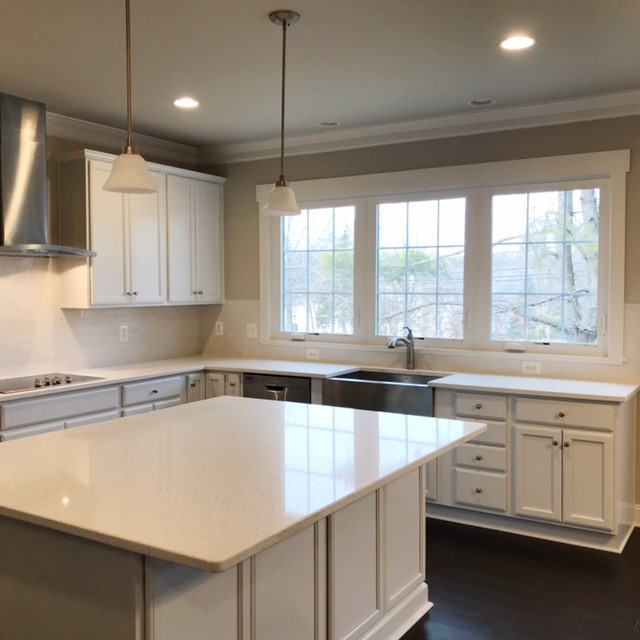 And look at this back splash…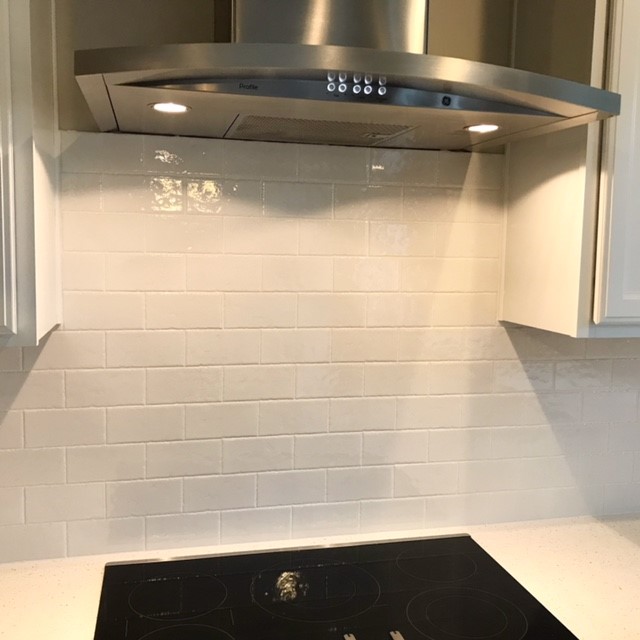 White Subway Tile is my favorite choice for kitchen back splashes (and tub/shower surrounds!) and this one hits the mark with a crackled finish.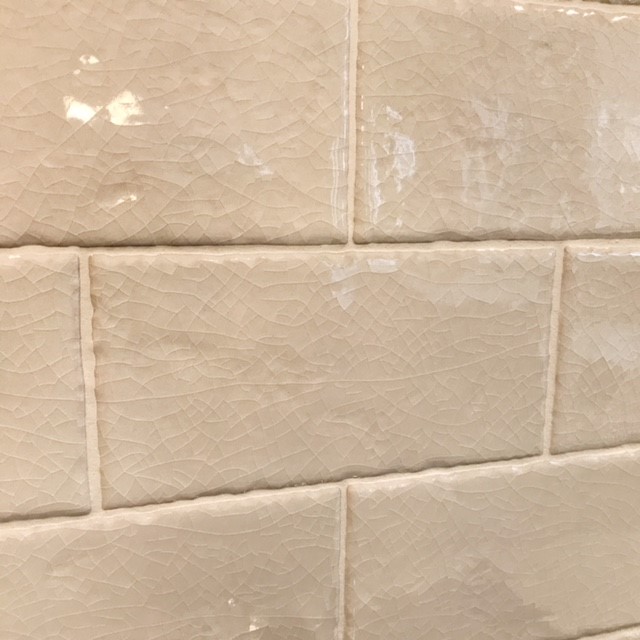 So modern and interesting!
Another popular trend is the pedestal tub (or freestanding tub). It really becomes the focal point in the room. So pretty!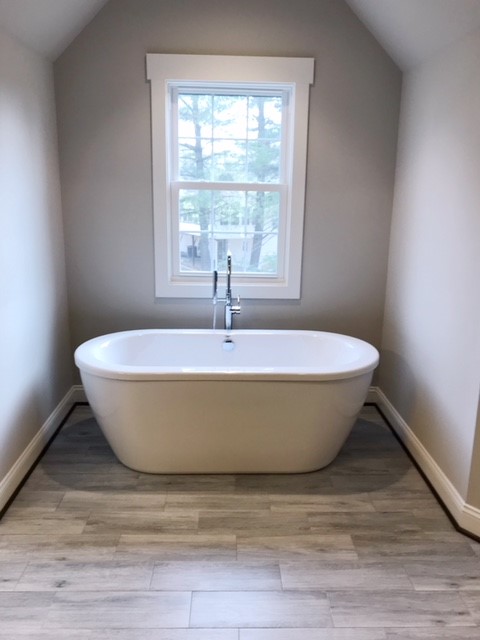 Thank you "C" Family! We wish you so much happiness in your new home!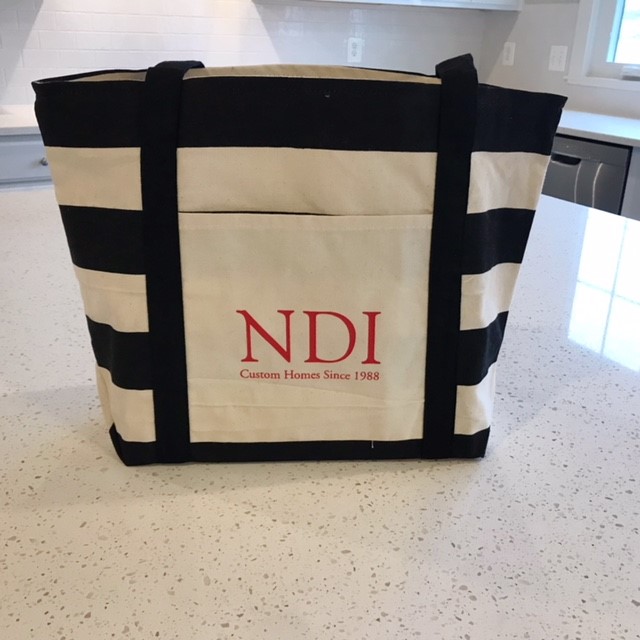 DETOUR: On my way back to the office after this settlement, I drove by the house I grew up in.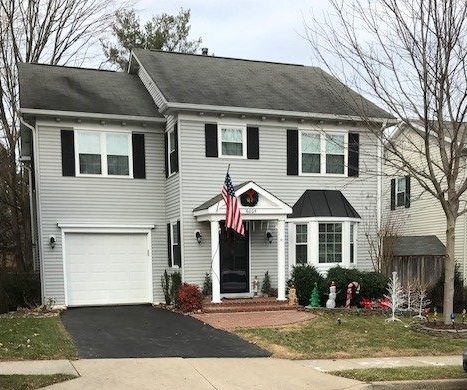 It looks pretty much the same (smaller than I remember)! I have such found memories in this house. Perhaps it is because it was the longest I ever lived in one place as a child (1981 – 1989). Whoa – the nostalgia of driving down our old street!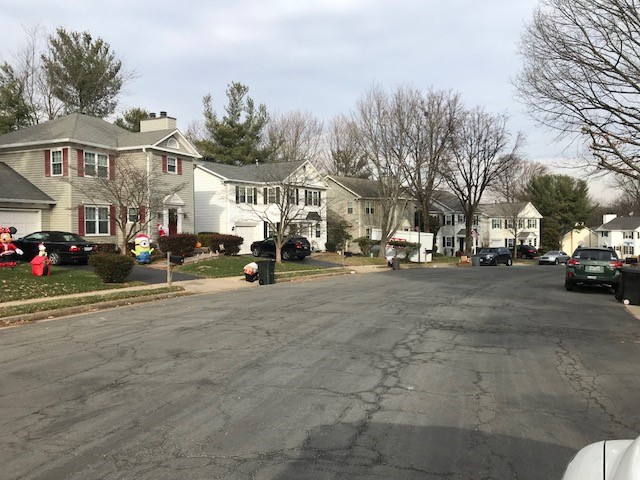 I quickly googled the address and found out the house had just sold in July. And there were pictures! Holy crap people – it was so weird looking through these photos. The house has been completely remodeled but the layout looks the same. Oh the memories of eating meals in this kitchen…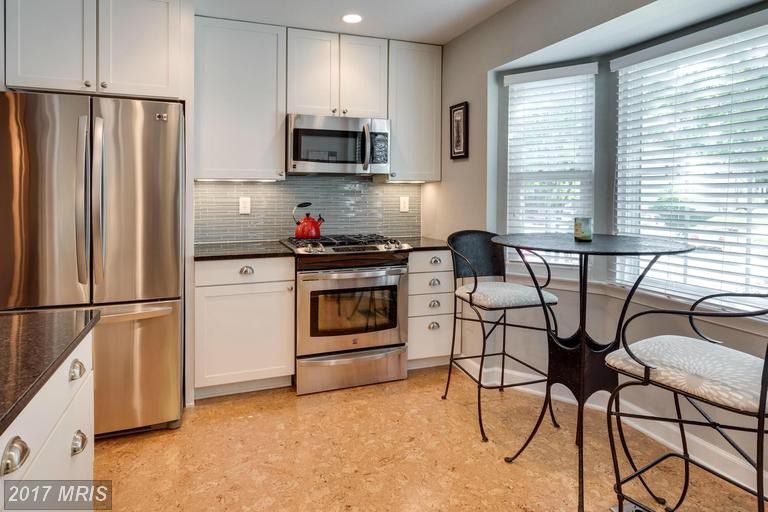 And watching TV in our Family Room (on the BIG box TV with no remote and only 4 channels – does anyone remember the "U" channel?)!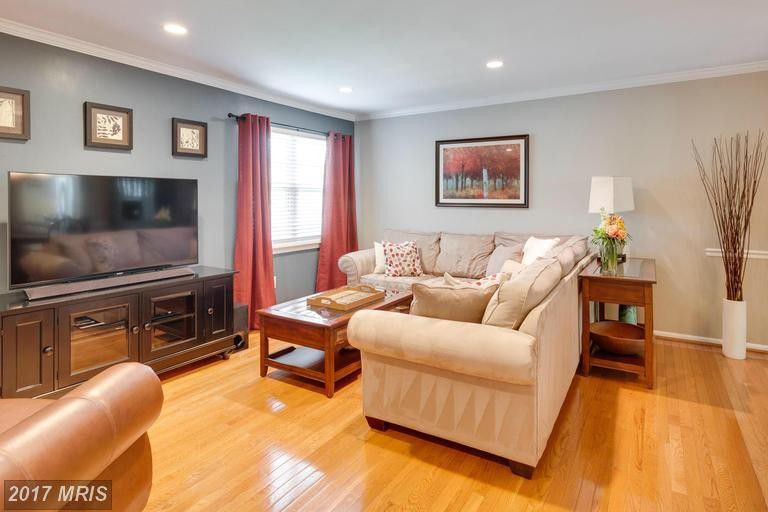 And our Dining Room. We only ate in this room if we had company or if it was a special occasion. One of my fondests memories is when we had a celebration dinner when my front tooth came in (it got knocked out when I was 4 years old and didn't come in until I was in 2nd grade!).
And this was my room but at the time, it was painted purple with one accent wall of wallpaper. I can remember exactly where my over-sized "Swatch" watch wall clock hung along with my Wham posters.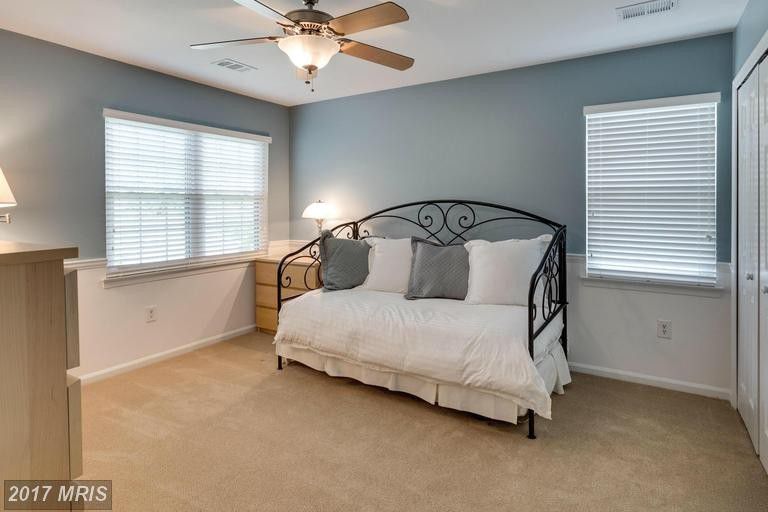 Wow. It was such a treat stumbling across these pictures. It was so long ago and even with the renovations, the house looked just as I had remembered it. Smaller. But same/same.
First Start Of 2018
We are getting ready to start a Langley Model in the Mount Vernon area. If you haven't heard, I love this model and so does just about everyone who sees it! In fact, the client we are building for is one of our investor clients and as soon as he saw the Langley Model for himself, he knew it was the one. This will be the 2nd project we've built for this client – what a privilege that he chose us to build for him again. Thank you Mr. B!
Have you seen the Langley Model? Here is one we completed last year…
And here are links to more photos and an interactive tour.
On The Blog This Week
Did you see our 12 Days of Christmas Trees?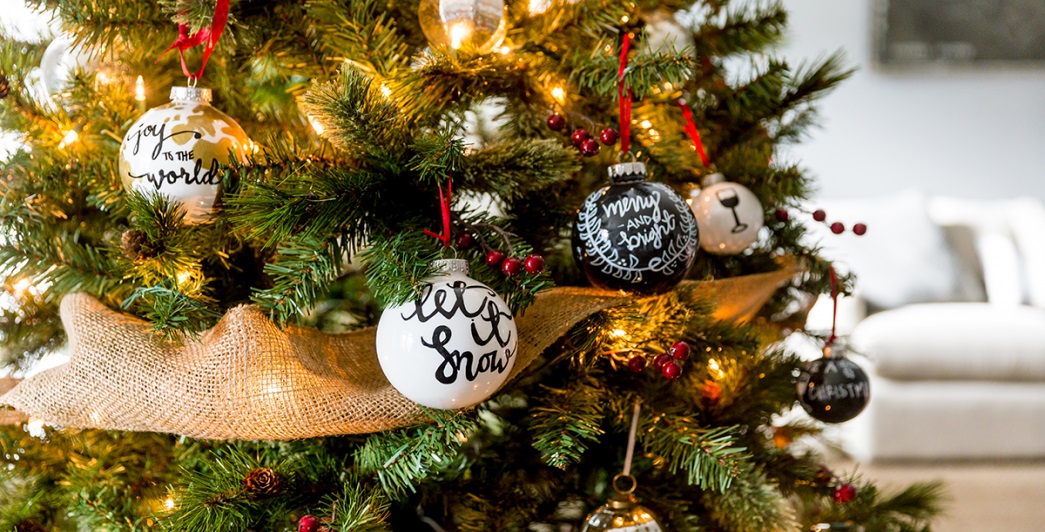 In case you missed it, for 12 days during December, we featured pictures of Christmas Trees sent in by NDI homeowners. I loved seeing pictures of our homes all decorated for Christmas. Thank you to each client (and some NDI team members!) who sent in their pictures! You can see a recap of the 12 Days of Christmas Trees HERE.
My first official post of 2018 went up on Thursday. In it, I shared what my family did for Christmas and a little bit about why I do what I do (and still would, even if I won the lottery – for real!).
Speaking of, I hope you had a blessed holiday season. And from my family to yours, we hope your 2018 is your best year yet!
Thank you for stopping by my blog today. Stay tuned for our Open House schedule coming out next week!
Dream Big. Build Smart.