What We're Building: Jen's Week In Review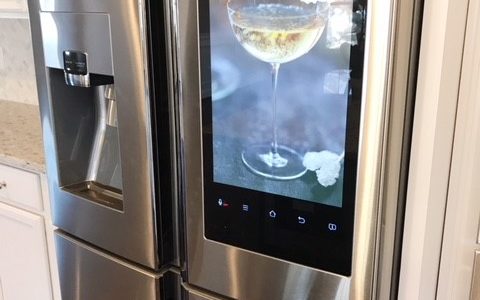 Thank you thank you for stopping by my Week In Review! This is the place where I recap all the happenings in and around NDI (and my house too!). Let's get right to it…
Open House This Weekend
Join us for our first Open House of the year this Saturday, 1/20 & Sunday, 1/21 from 10 AM – 12 PM. We will be hosting it at a recently completed Vienna Model.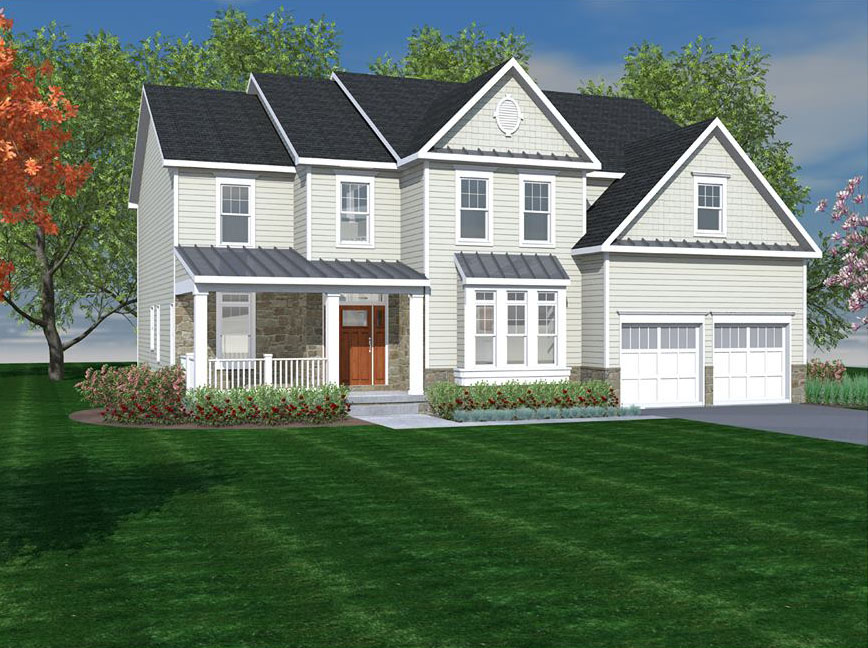 For more information about this weekend's event, click HERE.
Recent Settlements
We completed our first McLean Hamlet Model last week. I love this house! It is the big sister of the Notthingham Model (my house!) and waiting for completion of the first one built has required some patience! But we were not disappointed. The layout of this home feels so good! And doesn't the blue front door just make you happy?
This model is 4052 square feet with 5 Bedrooms (including one on the main level) and 4 bathrooms. It usually has a 2 car garage but this client customized their McLean Hamlet Model by adding a 3rd garage bay.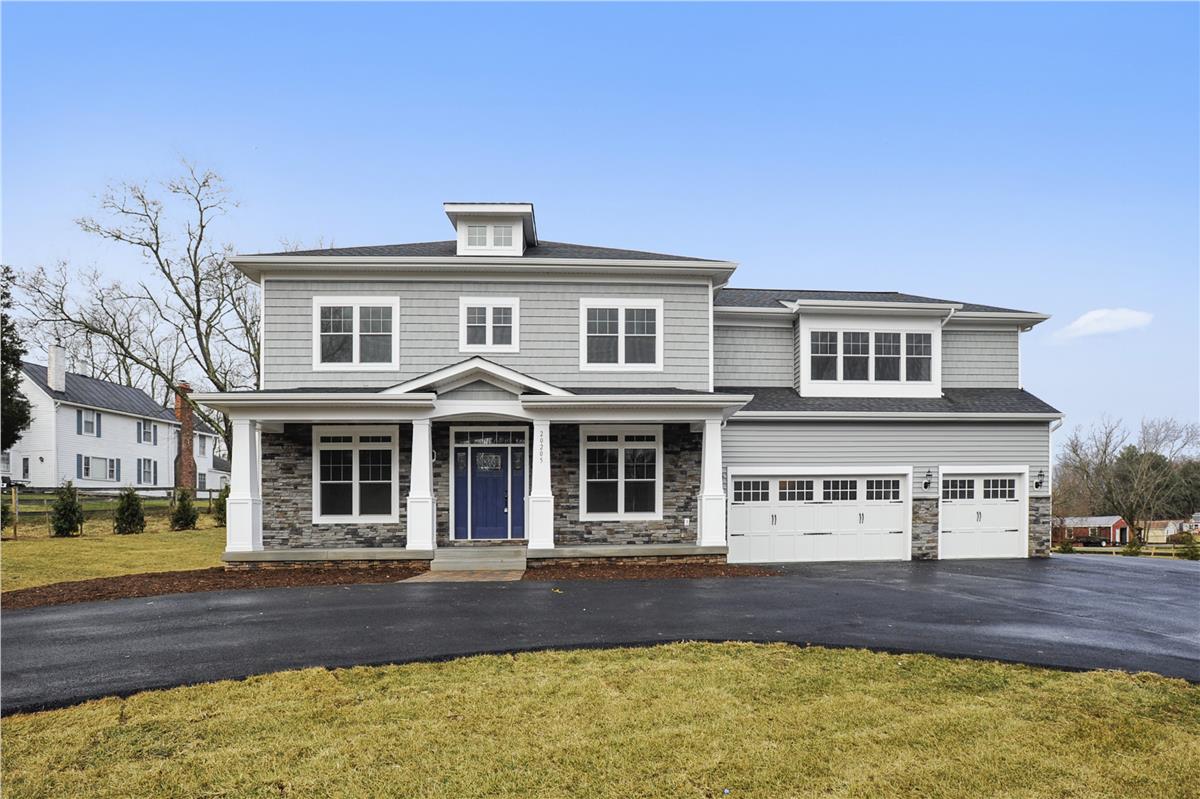 We're so happy for this family and loved seeing the movers show up just as we were leaving the settlement. Now that is perfect timing!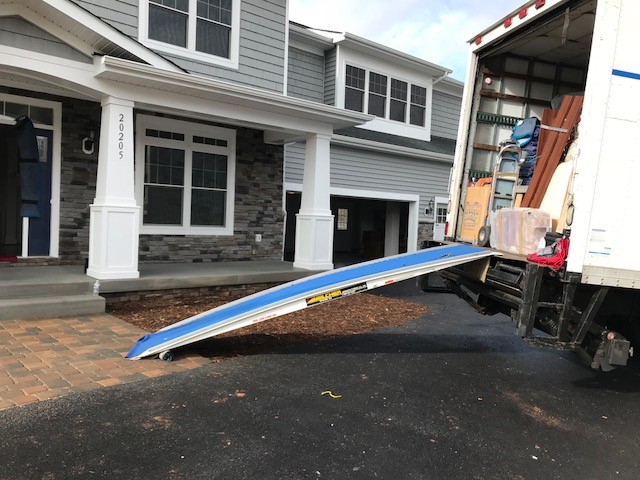 What do you think of the McLean Hamlet Model?
On Thursday, we turned the keys over to a customized Clarendon Model. The changes this client made turned out so great!
I loved all of their selections especially this marble herringbone tile for the fireplace surround and kitchen back splash. It is one of my favorites…
And check out this frig!
I'm pretty sure you can program satellites from this thing…
Thank you "B" Family & "K" Family – wishing you so much happiness in your new NDI homes!
This Week's Starts
We kicked off two new projects this week – a Langley Model in north Arlington and a Vienna Model in McLean! Both of these models are top sellers for us!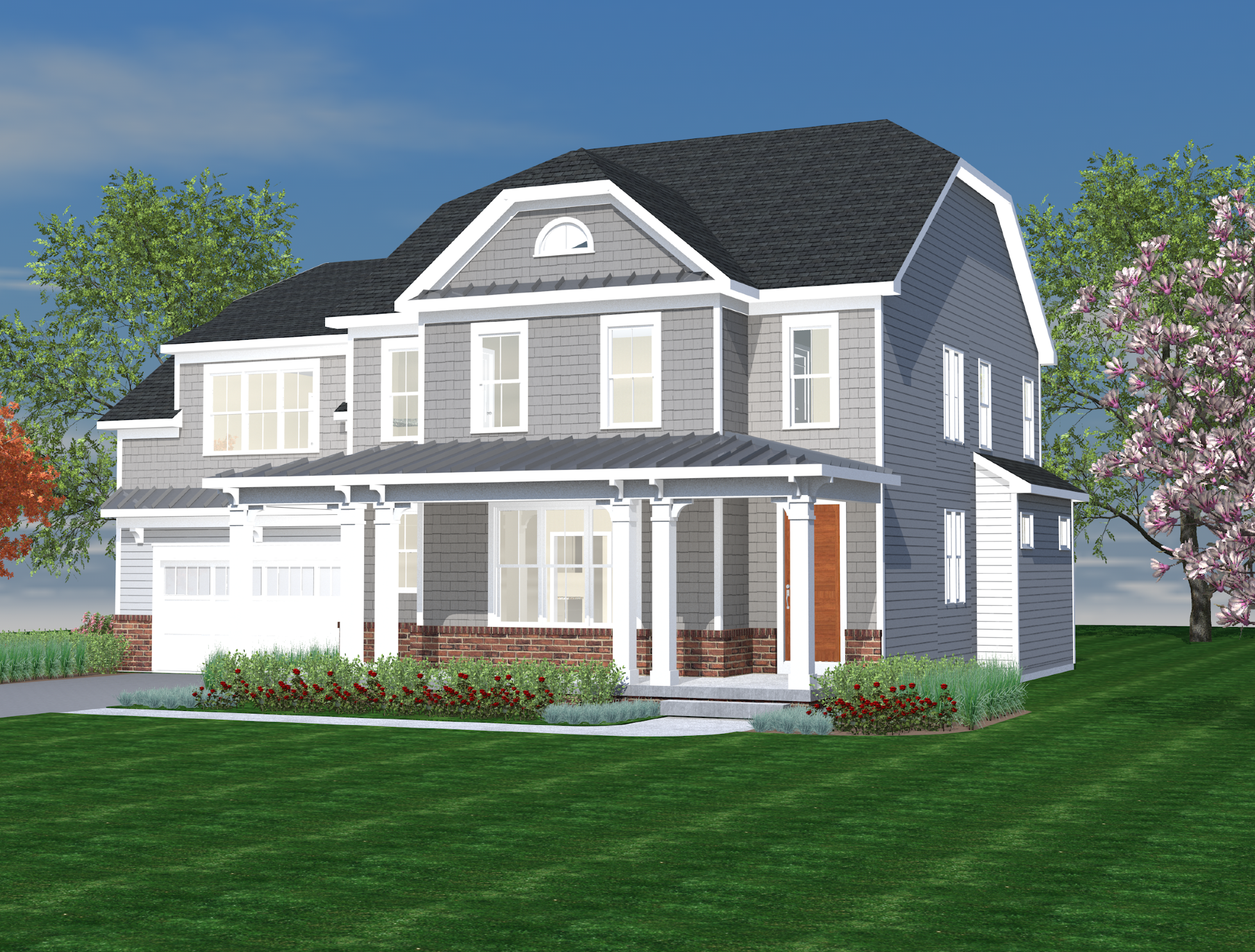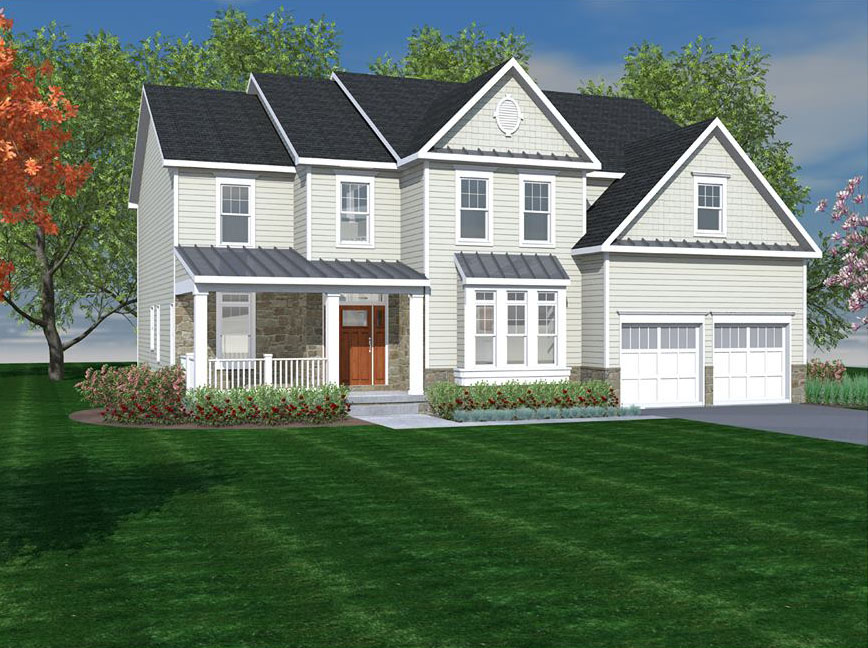 Looking forward to getting these homes out of the ground!
What Will Site Development Cost Me?
I've blogged about this before and it is still one of the most common questions we get. While we have budgets we can use for estimating, it is impossible to nail down exact site costs before construction starts. But we always advise clients to budget a certain amount and to even pad that number "just in case". Just in case something pops up that is unexpected.
We think our estimates are pretty darn good but sometimes we miss the mark a bit. Yesterday's settlement is a prime example – the site development costs were not what we had estimated…

The point here is not that the client only spent $60K on their site. The point is to make sure you are budgeting enough up front to handle the site costs. Because ultimately, the site will dictate what the site development costs. And no matter who you use to build your home, there are only a handful of (good) site development contractors out there so everyone is using the same companies. The soundest advice I can give you on site costs is to be realistic about your site budget. I urge people to budget high. If you don't use the amount allocated for site, all the better because that is money back in YOUR pocket!
On The Blog This (Next) Week
The bad blogger in me has been a bad blogger. I have not been able to get myself in gear to get my posts out on time. I've got 3 or 4 in draft and need to get it together! I promise you'll get more from me in the coming weeks! I'm working on my 2017 recap, 2018 projections for the home market, and few other nuggets. Thank you for being a faithful reader of my blog – it means so much to me!
Looking For A Good Children's Book?
One of our favorite books to read at home is Can I Just Take A Nap by Ron Rauss. Paul & I know Ron from VT and were excited when we heard he won the General Mills Spoonful of Stories book writing contest! Seriously, how cool is that!
If you are looking for a fun book (to read and hear), I'd encourage you to pick it up. It's been out for several year but has been a mainstay in our home since. And this week, our kindergartner, Andrew, chose it for his Star of the Week book. It reminded me just how much we all love Ron's book!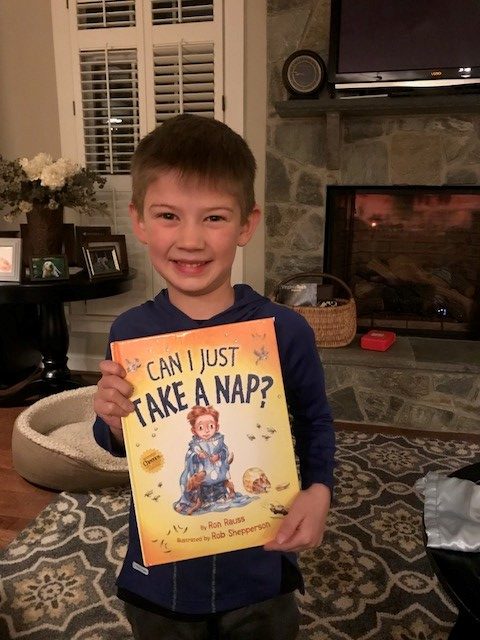 Thanks again for stopping by my blog today. Wishing you a lovely weekend! I hope it is filled with fun moments and a little bit of rest.
Dream Big. Build Smart.