What's Trending: Exteriors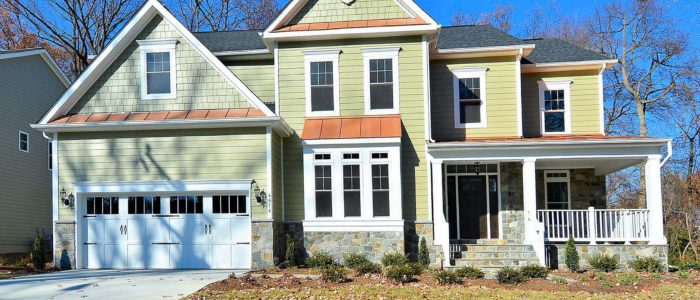 Deciding on your exterior color scheme is a challenge for most people. It is especially difficult when looking at small samples of siding, brick and/or stone. So what are the trends and what should you consider when choosing your exterior colors?
First let's start with the latest trends…
Dark Colored Siding
Darker siding is all the rage right now. If you take a look around Northern Virginia, many of the new homes being built are sporting dark blue, brown even brick red siding. We've used darker siding in the last several NDI spec homes, and we're seeing more and more clients select it.
This is a Chesterbrook model we build in Falls Church last year. This color combination was a HUGE departure for me, but I love it! I think the copper colored metal roof and white trim really pops against the blue.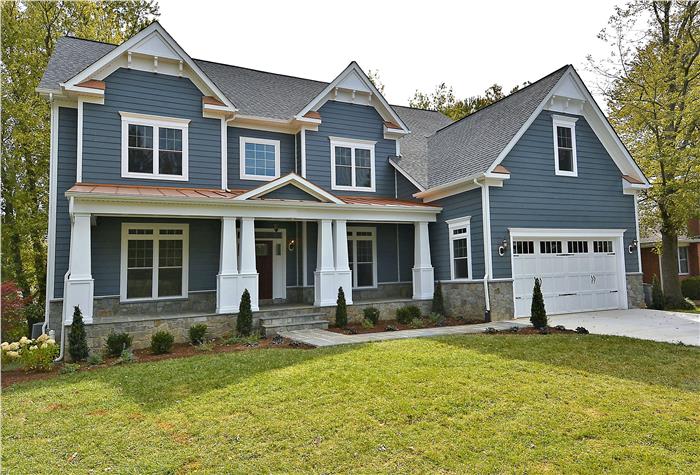 Real Stone Accents
Cultured stone is still very popular but we're seeing a trend towards "thin stone." Thin stone is real stone, and it is gorgeous. Most of the NDI spec homes we have built have Sterling Rustic Thin Stone.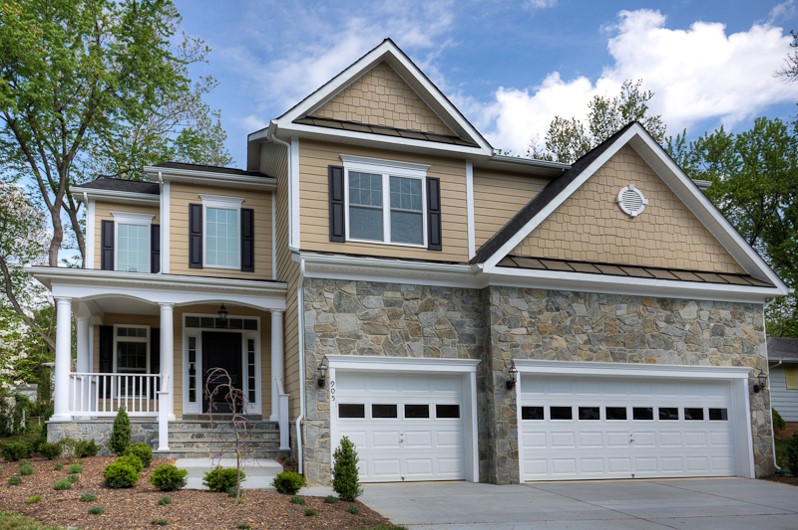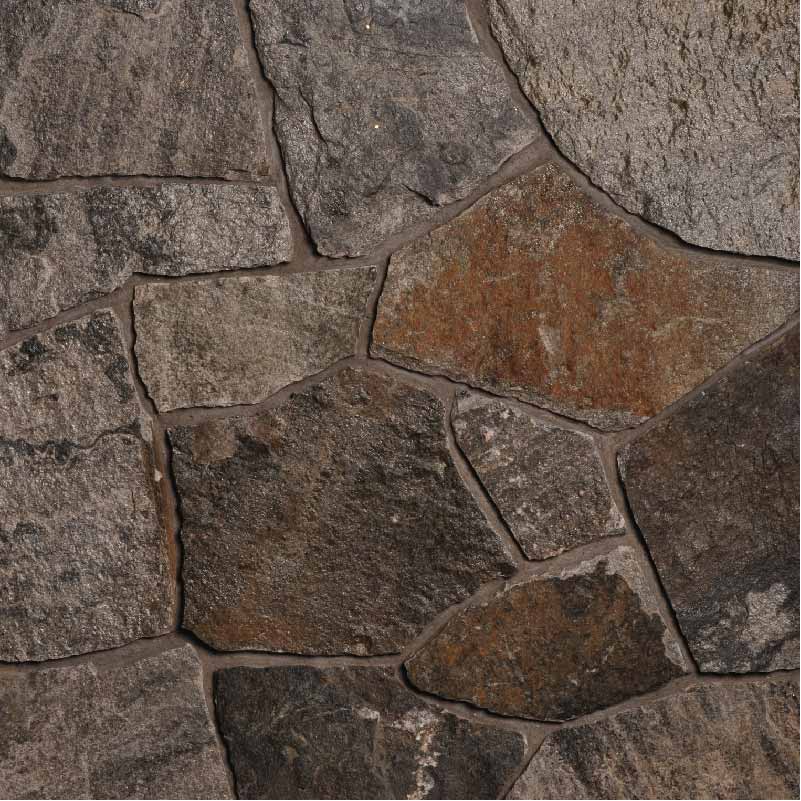 Two Tone Siding
This is a Clarendon Model home we built in the City of Falls Church. The combination of the dark and light siding is definitely on trend right now.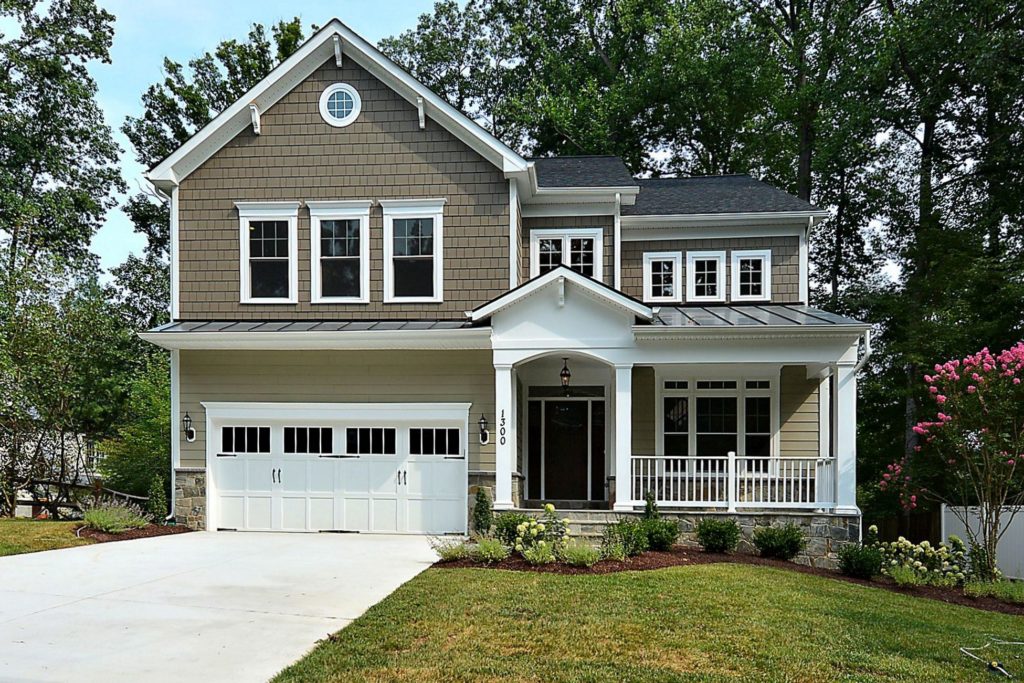 A good way to make two different siding colors work is to use one color for the plank and a different color for the shingle. You can also use a "band board" to separate the two materials. We've shown one here (the white board separating the plank siding from the shingle siding in the gable).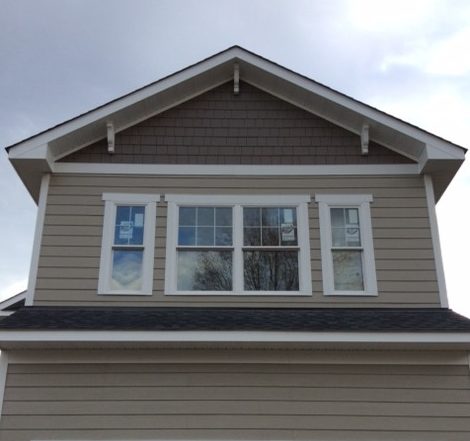 Considerations to make when choosing the exterior color scheme of your home…
Location Location Location
I realize many of us build in neighborhoods where the only comparison is a home that was built 60 years ago but you should consider what's nearby. I'm not saying your decision should depend on what's next door but if your home clashes with the neighbor, both homes suffer. Try and consider a complementary color scheme to homes nearby.
We built these two homes side by side in Falls Church. There was definitely a lot of thought put into the exteriors. We wanted them to complement each other, not compete with each other.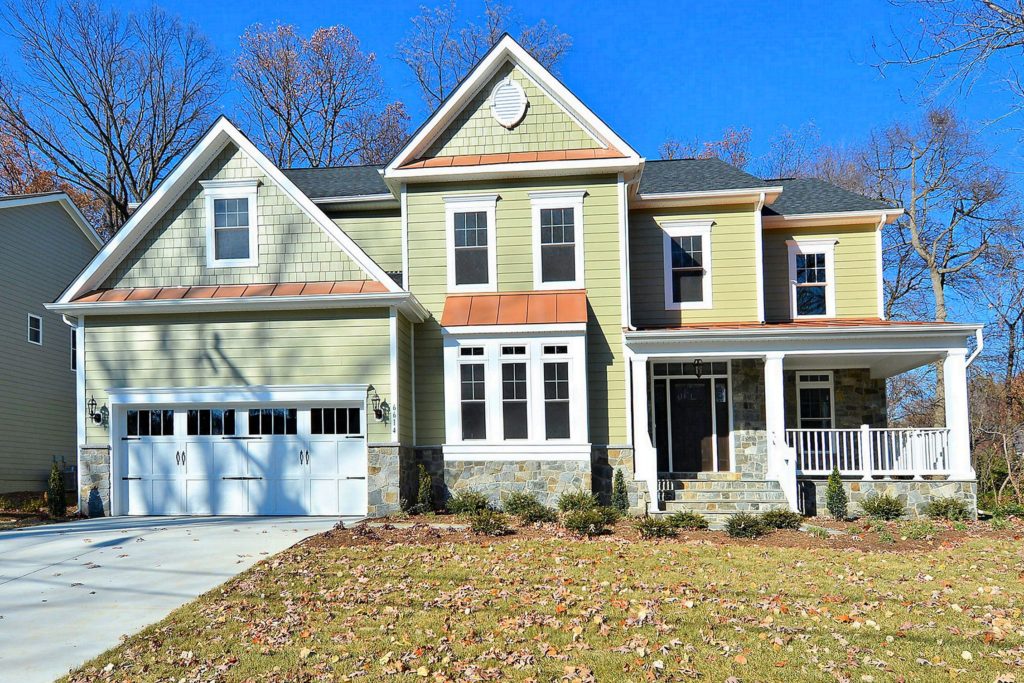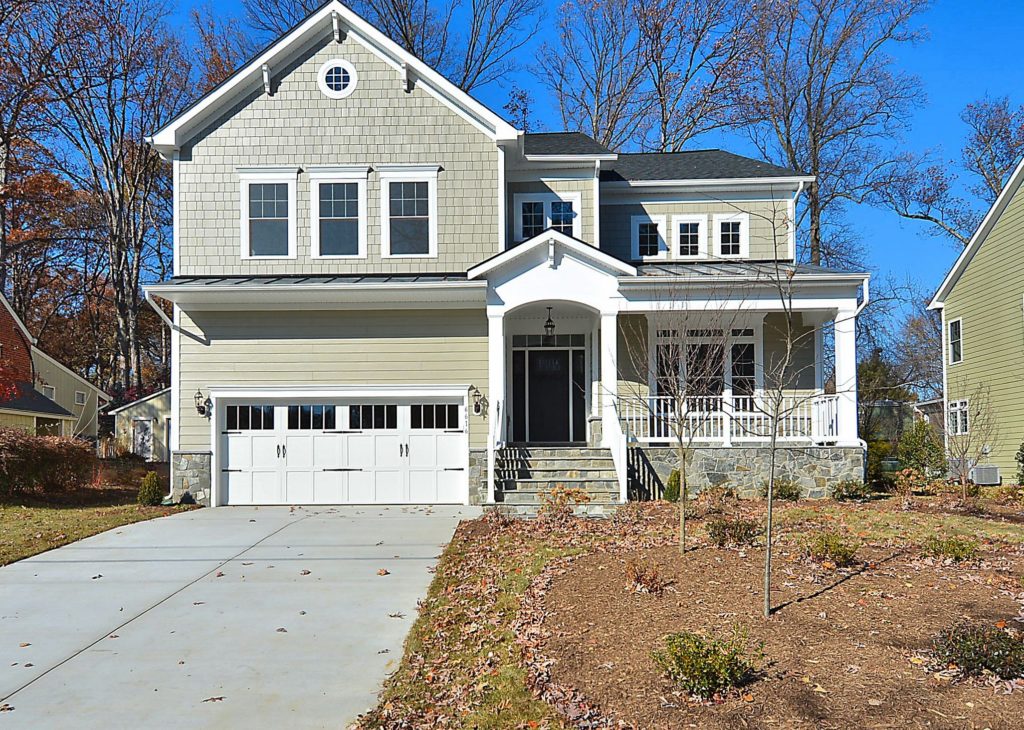 Home Design
It's important to consider the style of your home when choosing the color scheme. While there aren't hard and fast rules, it is possible to clash styles. For example, I wouldn't pick dark blue siding on a colonial style home with a brick front. Choosing an exterior color scheme that complements your home's overall style will keep the design cohesive.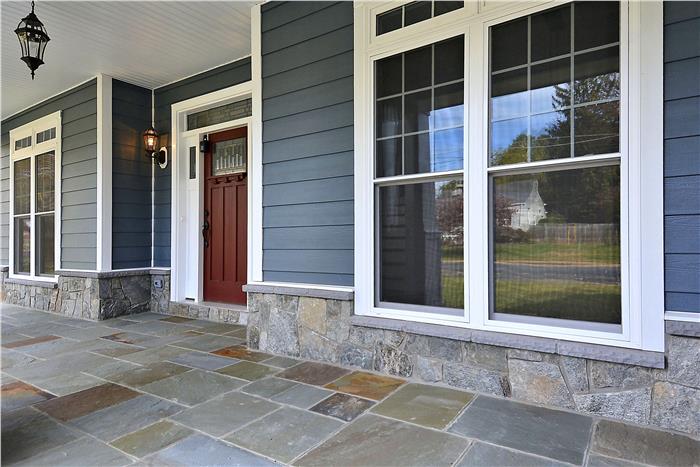 What exterior trends will you try? Unlike the orange carpet of the 60's and 70's, I think these trends will stand the test of time.
Dream Big. Build Smart.