NDI's Complete Custom Home Program Part 2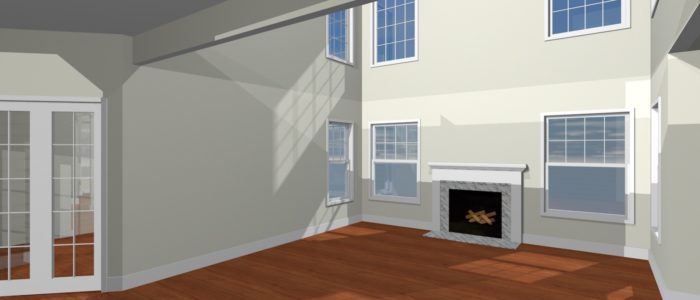 When our clients are considering the design of their home, there are two paths they can choose. They can take one of our models from our portfolio and make modifications to it (or build it as is!) or we can design a Complete Custom Home. Both programs yield the same top quality and excellent service but you might find one works better for you. Not sure which program you should choose?
Benefits Of Building From The NDI Portfolio
Flexibility – we've had clients start with one of our plans and by the time they were done with it, it looked nothing like our plan! For example, we are building our Fairlington Model for a client in Vienna.
Here is the elevation for our Fairlington Model.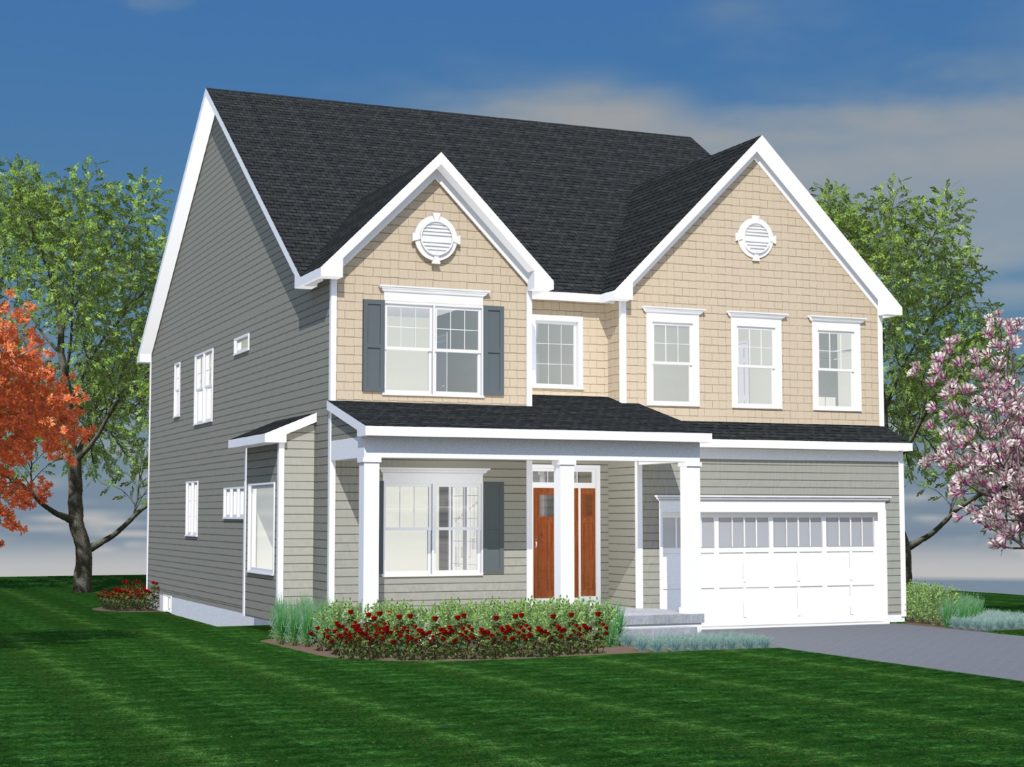 And here is the elevation for the customized Fairlington we're building in Vienna.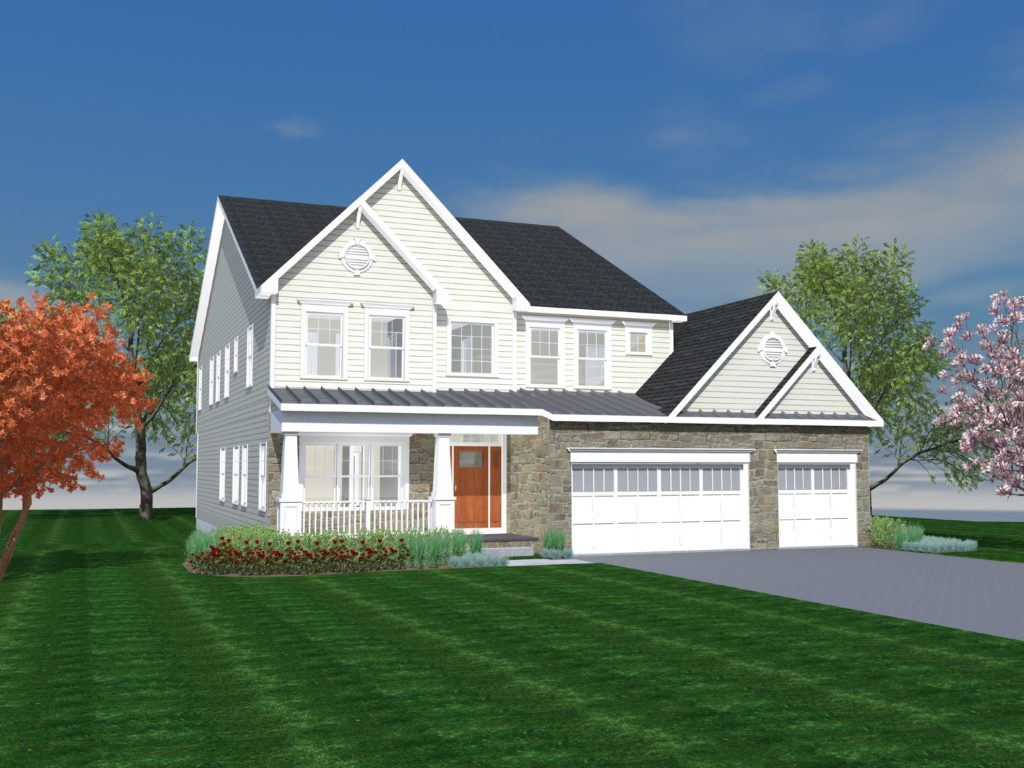 As you can see, it no longer looks like a Fairlington but this client had the flexibility of customizing it to fit their specific needs (Mr. loves to tinker so he needed a 3rd bay in the garage). You can take any of our models and tweak it or completely redesign it. It's up to you!
Speed – The plans for our portfolio models are already done and ready for your customization. Average time for us to complete a set of preliminary plans (1st design set) is less than a week. Once plans have been finalized, it takes three weeks to get them ready to submit for country permit approvals. That's quick in the world of house plans!
Value – We know down to the nickel what it costs to build one of our portfolio models so you know you are getting the best value for your money. But what about adding custom features? Will that break the bank? No!
Need an extra bedroom? One of the most popular custom changes is finishing over the two-story Family Room to add another Bedroom and Bathroom. Take our Vienna Model which comes standard with 4 Bedrooms and 3.5 Bathrooms and a two-story Family Room.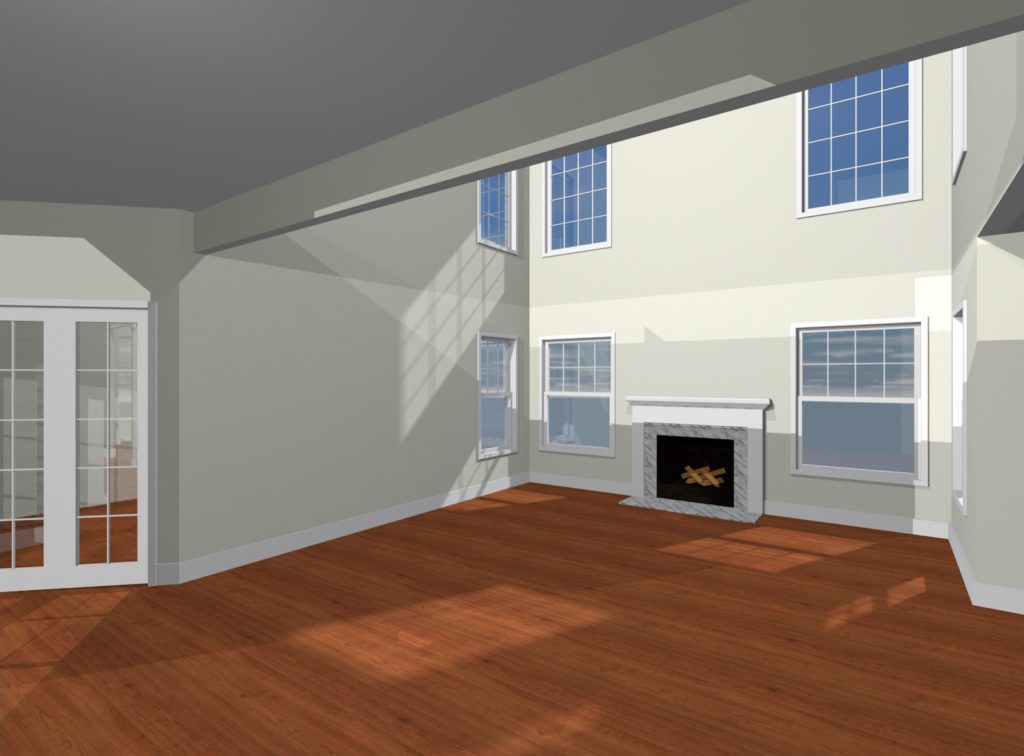 By finishing over the Family Room, it now becomes a one-story Family Room, 5 Bedroom and 4.5 Bathroom home.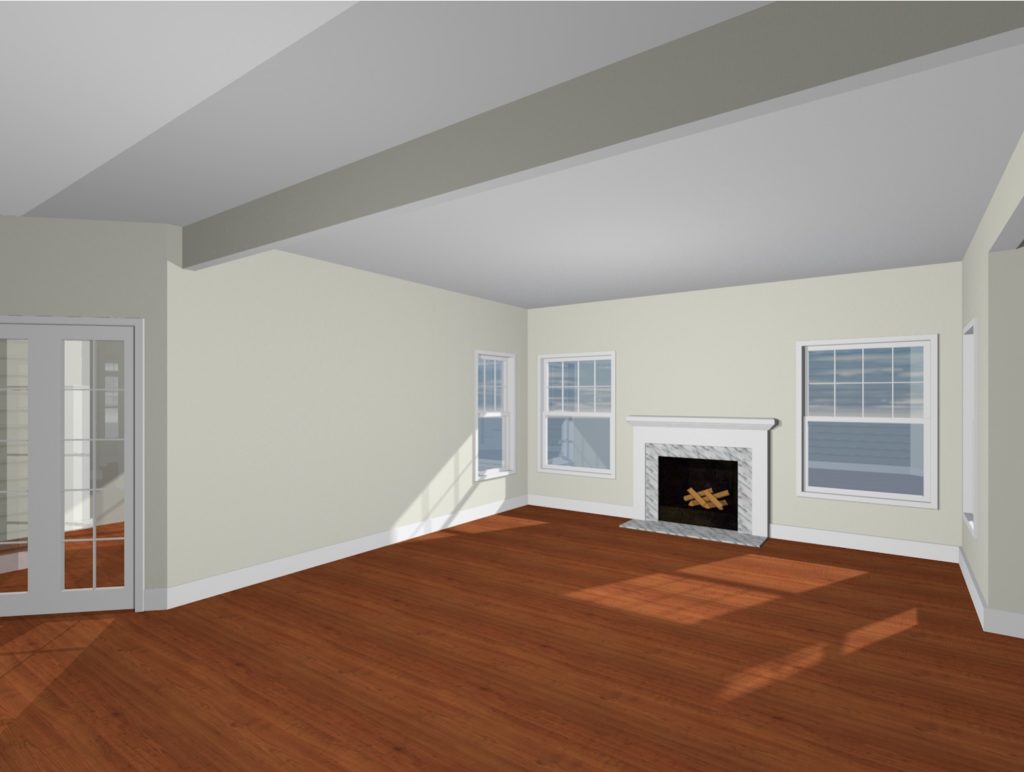 We've spent so many years customizing these plans (we're pretty awesome at it) that we can price changes (IF the changes impact the price of the home) at the same value!
If you choose one of our portfolio models, you get all of the flexibility of a custom home with the speed and value you expect!
But what if you can't find "exactly" what you want within our portfolio?
Read on please…
Benefits Of Building A Complete Custom Home
Flexibility – As long as we can source it, we can build it. We are currently building this home in north Arlington. The client needed a home to fit their long and narrow lot and couldn't decide on anything in our portfolio. So they started from scratch…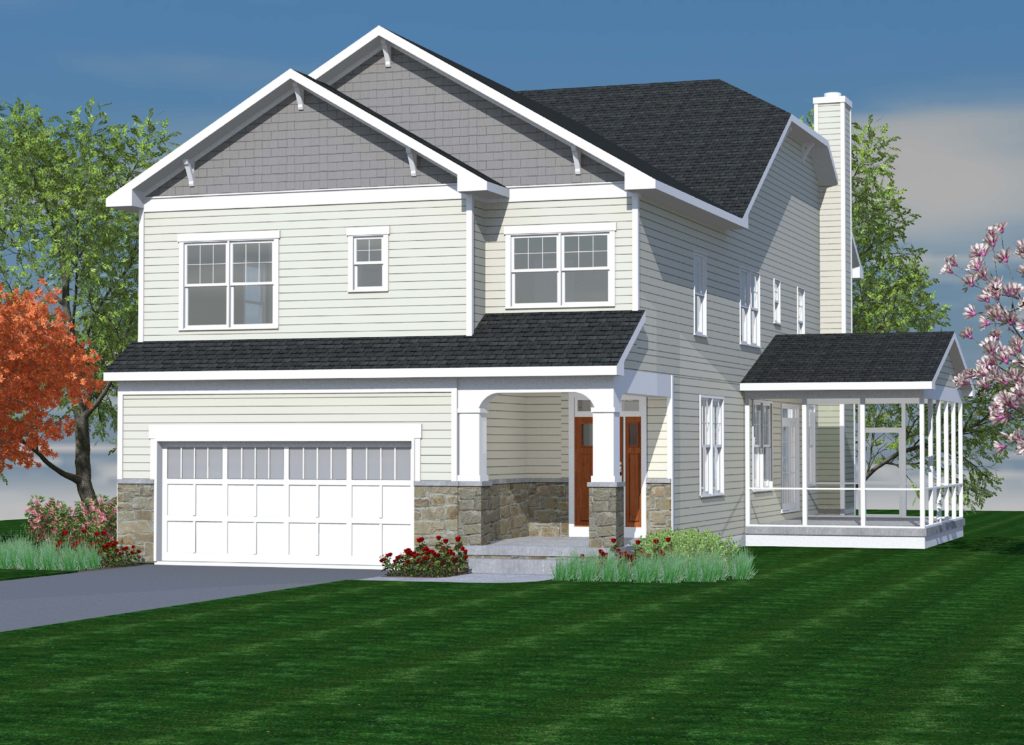 This home is so adorable. Love the side porch!
Speed – Even though the plan process may take a little longer when building a Complete Custom, it's still speedy in the world of custom home building. We built a Complete Custom for another client in north Arlington recently. I loved everything about this home and so did she.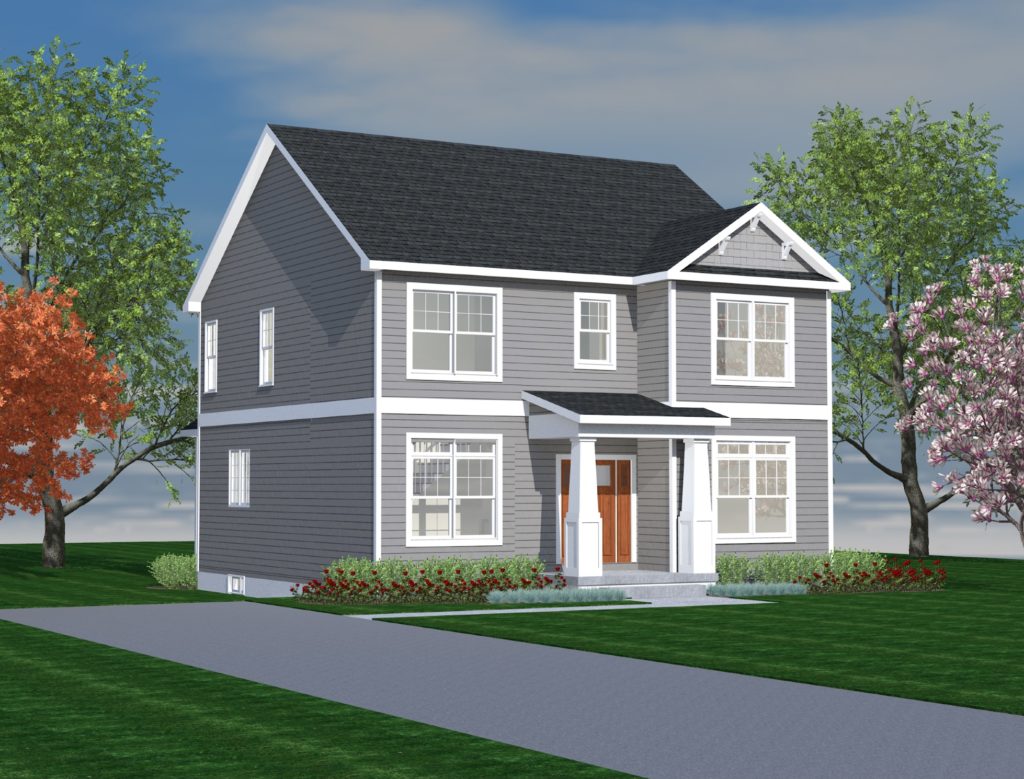 The owner didn't want a huge house. The inside had a contemporary flair, and it was such a smart use of space.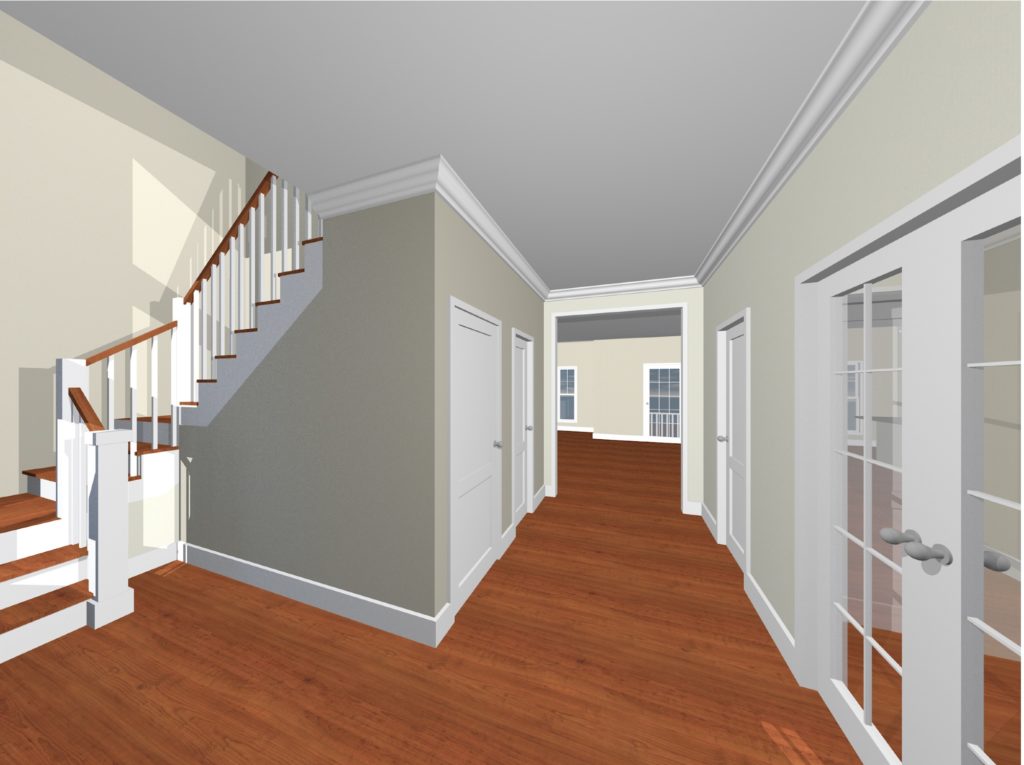 The best part? We signed the initial contract with her in November and then handed the keys over to her in December the following year. That's just over 12 months from start to finish. For a Complete Custom home!
Value – Custom doesn't necessarily mean expensive. When we have a client who wants to build Complete Custom, we don't see dollar signs. We see an opportunity to deliver the same NDI value they would receive if building one of our portfolio plans.
In addition to our top quality and excellent service, our flexibility, speed and value have been what has built this company since 1988. Because ultimately, all of the homes we build are custom. And all of them are special.
Dream Big. Build Smart.