Have Fun with Your Kitchen: How to Choose A Different Color Island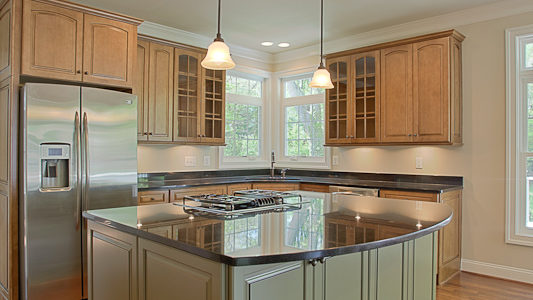 When choosing the colors for your kitchen, don't feel compelled to choose the same cabinet and top for the island. Choosing a different colored cabinet or counter top for the kitchen island is on trend!
Here are a few examples of how to use a different base cabinet for the island.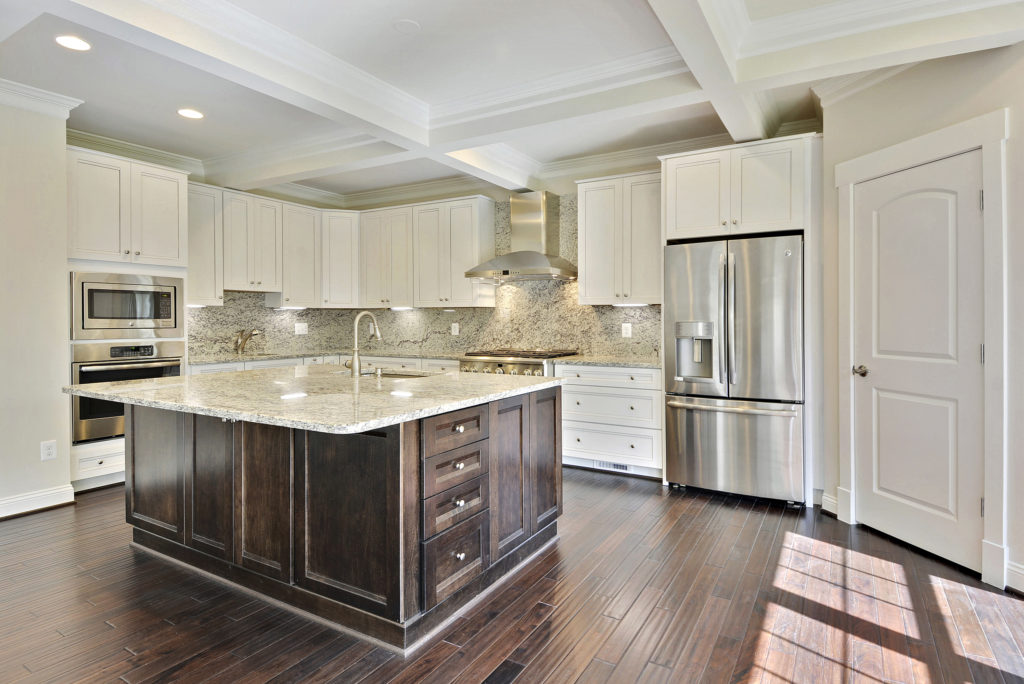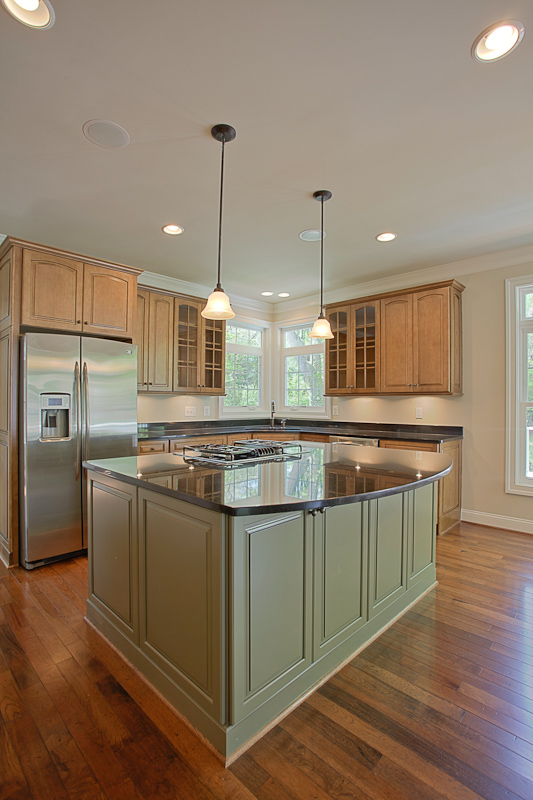 This is one of my favorite kitchens we've done – love the blue island!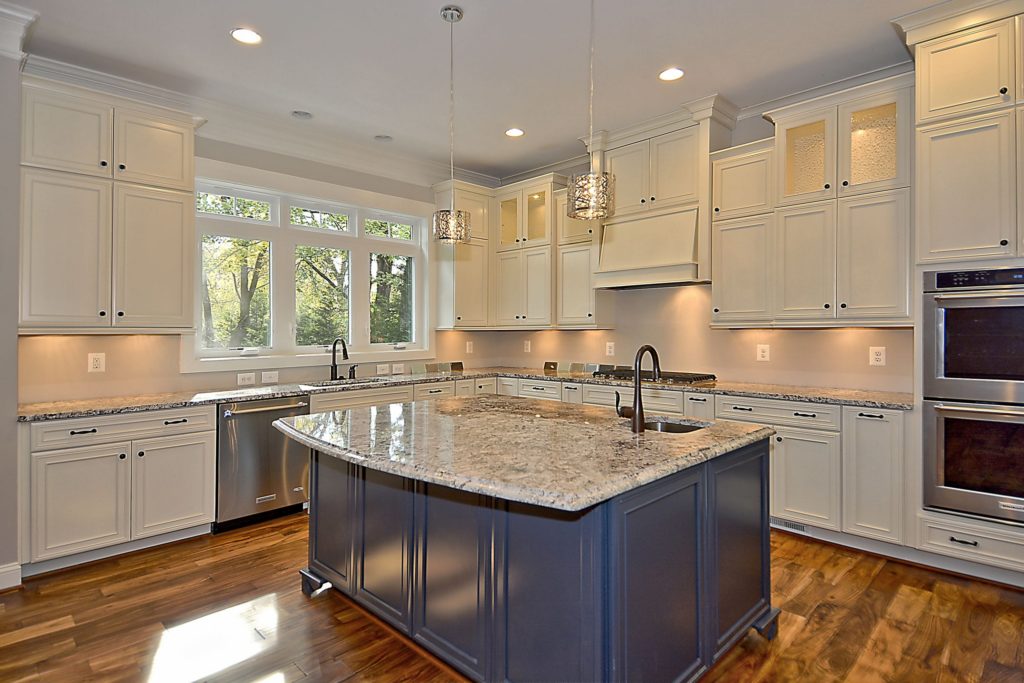 You can also leave the island cabinets the same color throughout the kitchen and choose a contrast color for the island counter-top.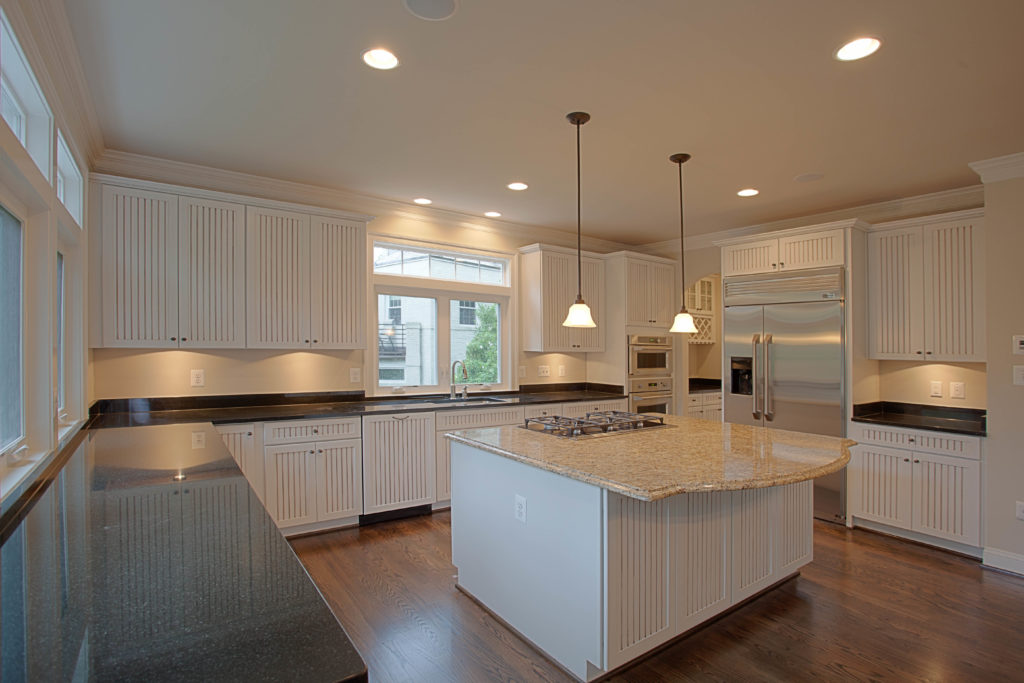 I decided to choose a different colored counter-top on the island in my home. I love having the light colored top on the island (hides the fingerprints!) and the black granite on the perimeter.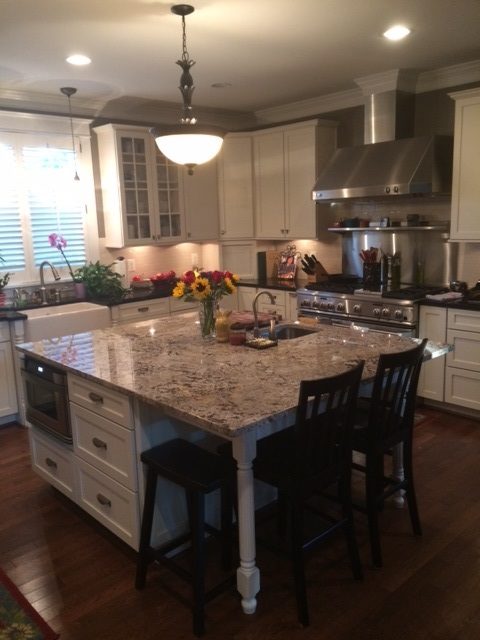 Is this look too trendy? I say no! But here are a few tips to make sure your kitchen looks on trend for years to come…
Tip #1 – Choose Neutral Colors
When I want to give the island a different look, I'm keenly aware that this kitchen will be around for a long time. So when choosing colors, I try and use colors that will stand the test of time. And timeless doesn't mean boring. Colored cabinets can act as a neutral when surrounded by other neutrals.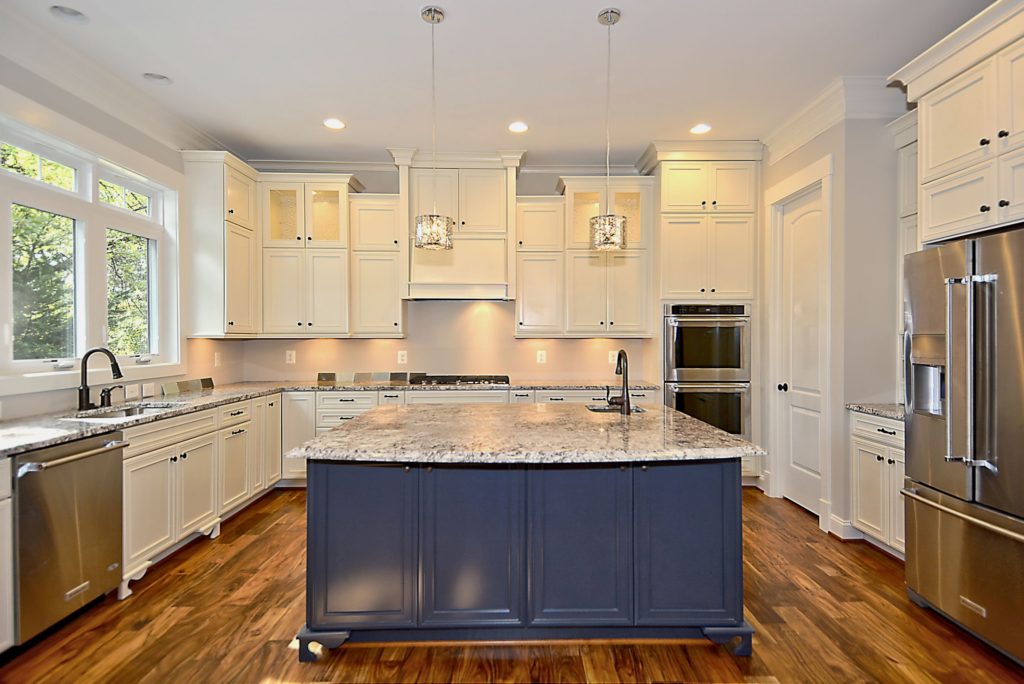 Tip #2 – Pick One
If you'd like to do something different on the island from the rest of the kitchen, decide to pick a different colored cabinet OR a different colored counter-top. While I have seen both done (and done well!), it definitely stands out more. Choosing one or the other will always look modern and fresh without looking too trendy.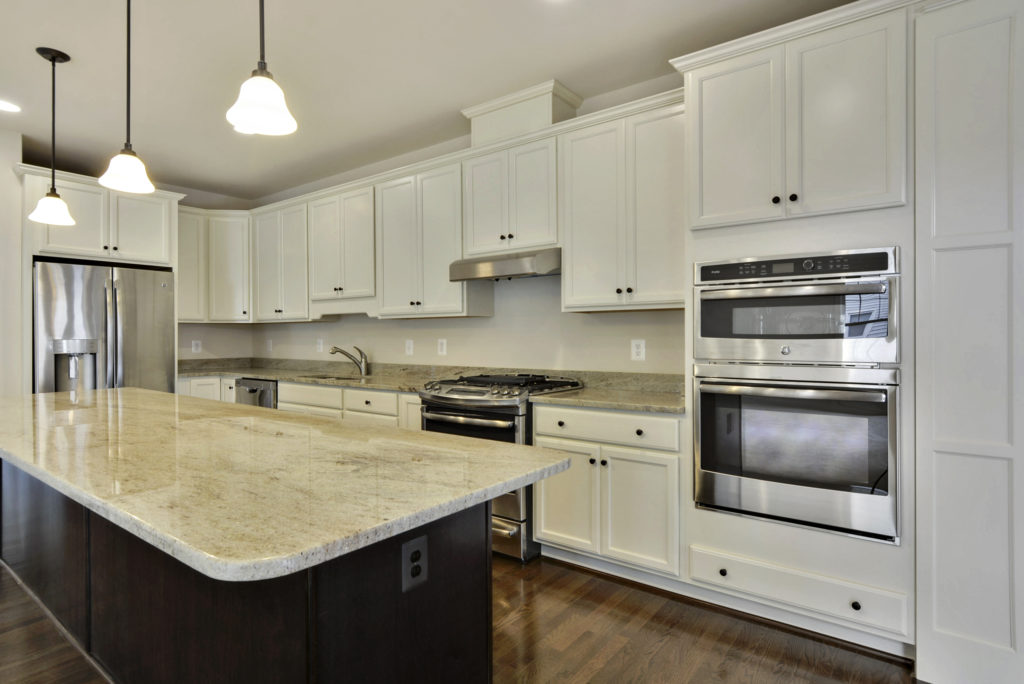 Tip #3 – Back-splashes Can Make All The Difference
Adding a tile back-splash can pull your kitchen together for a timeless look. Consider one that contrasts with the cabinetry like Renee did in her house.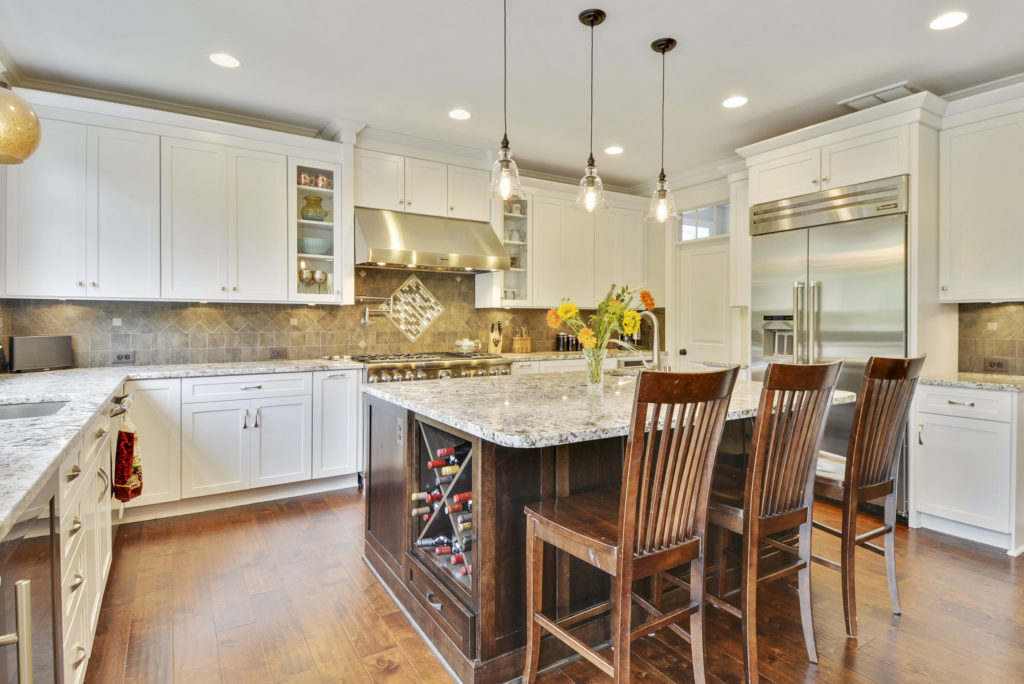 Or choose something neutral like this white subway tile…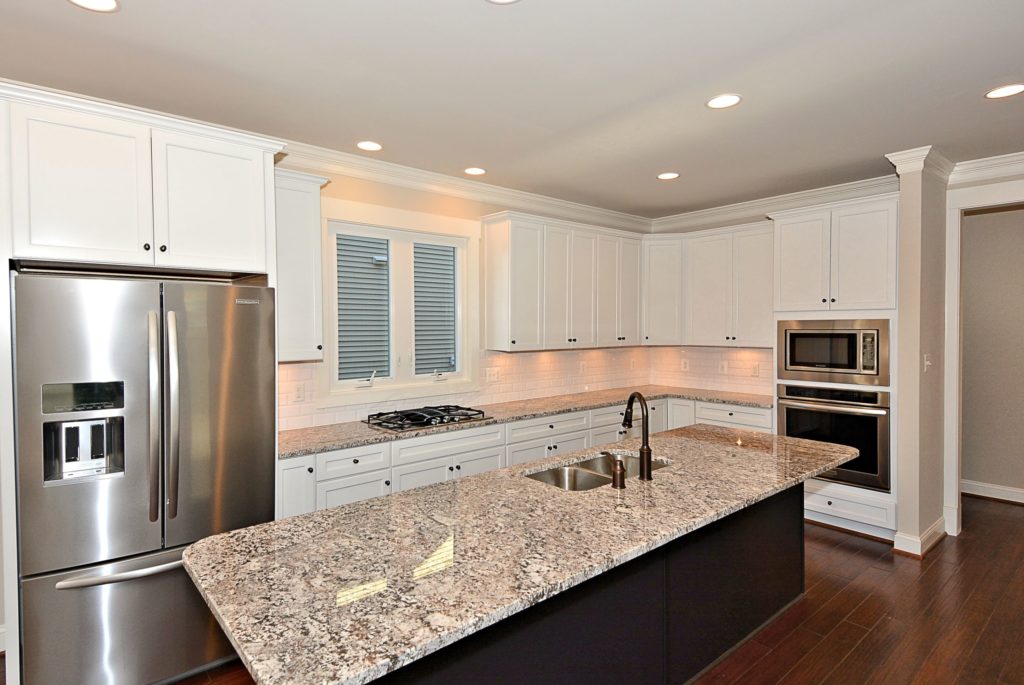 Have fun with your kitchen! And remember, we are always here if you need an opinion. We love to give our opinion!
Dream Big. Build Smart.