Q & A with Senior Sales Manager, Renee, on Building Her Own Custom Home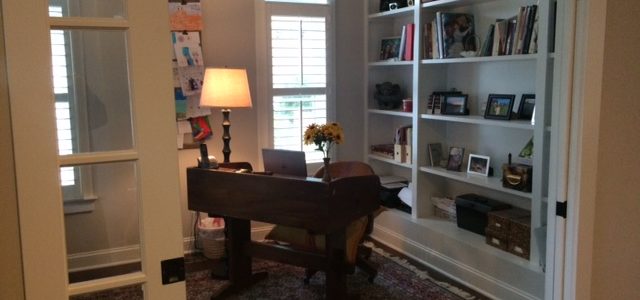 Many of you have had the opportunity to work with (or are currently working with!) our amazing Senior Sales Manager, Renee. Did you know Renee lives in a Vienna model? In today's Q&A post Renee is talking about how she made selections for her home, and why she and her family love living in Arlington, VA. 
Thank you, Renee, for sharing your thoughts and inviting us into your beautiful home!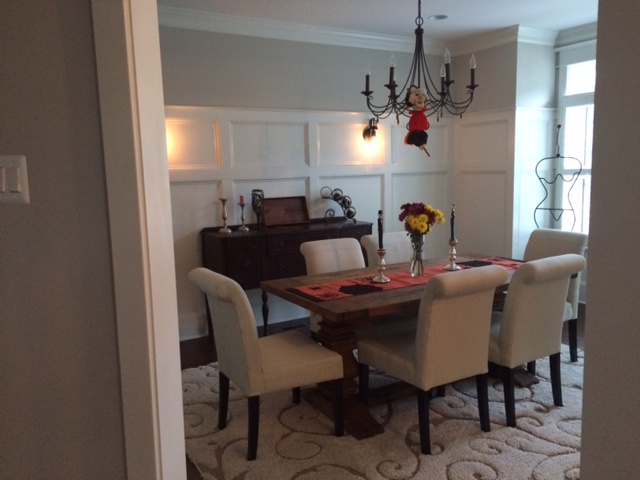 You recently built a Vienna Model. Why did you decide to pick that model?
I picked the Vienna model for practical purposes as well as aesthetics. Practically speaking, it fit on my lot well, and it had the space and rooms that I was looking for in my new home. Aesthetically, I like the outside look of the house. To me it looks friendly and inviting with its front porch and simple styling. And the foyer staircase is so unique, with its front and back entrances, and leaves the house feeling very open.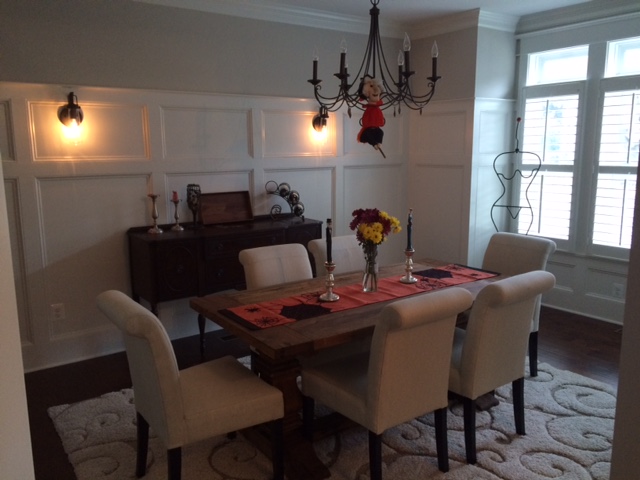 What changes did you make to the Vienna to make it work best for your family?
On the first level, I changed the living room into my office by adding glass pocket doors. This allowed me to turn the den/office into a playroom/homework room for the kids. This better suits my family because we do not have need for a formal living room, but we sure needed a place to put all the toys! And the kids really enjoy having their own space on the main level. I also put a 5th bedroom over the family room, and move the laundry room upstairs over the foyer. Aesthetically I prefer to not have 2 story areas, so these options worked perfect for me and added some extra space for guests!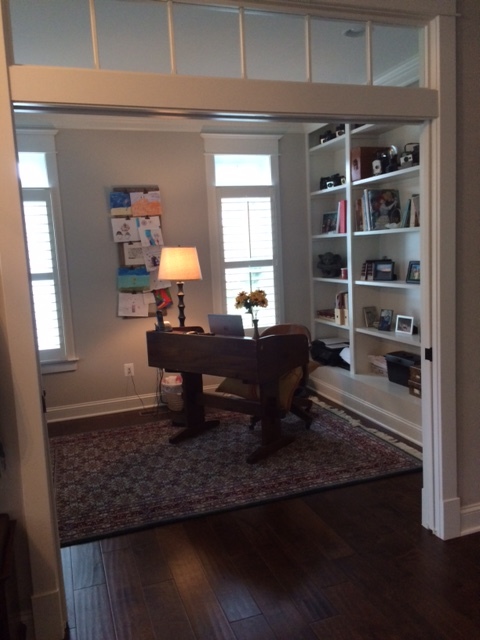 You picked a lot in Arlington. Why did you decide on Arlington? What do you love about it? Any favorite places?
We chose Arlington, because of its location and proximity to DC and what it has to offer! Arlington county spends a lot of money on its parks and green spaces and offers many events for kids and families. We like it's walkability (we are close to the Metro), the school system is great, and we also like the eclectic neighborhoods, unique restaurants and shops. We live near a small plaza that hosts 6-7 small local Arlington family owned businesses, including restaurants, hair stylists, and a unique gift shop. It's nice to be able to support your neighbors!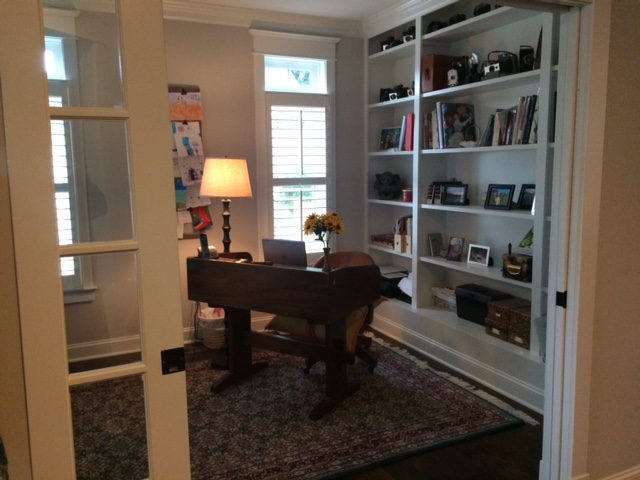 What was the most challenging selection to pick and why?
The most challenging was my master bath. Everyone dreams of a beautiful master bath, but sometimes we just don't know what that means. The best resource for me was Houzz. I was on there nightly, saving things to my clip board that I liked. When I found a picture of the master bath that I loved, I replicated it as much as I could. Of course I had budget and design restraints which required me to pick and choose the most important items for my vision.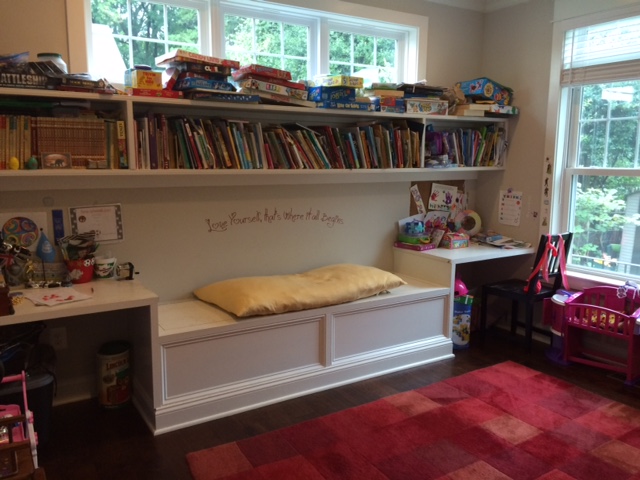 What's your favorite feature of your new home?
That is a hard one, so I will narrow it down to only 4….I love my office! It is amazing to have my own space for all of my work stuff. I love my master bath because I so carefully picked out everything in there, I love the kids playroom because it is just such a cool space for them to hang out! But most of all I love my kitchen! The kitchen was a joint design effort between my husband and me. He enjoys cooking, so this part of the house was important to him. We took a lot of care in the appliances, lighting, and general layout of the cabinets, adding a spice rack, sheet pan rack, deep pan drawers, large utensil drawer, etc. that would make our lives in the kitchen so much easier! And like most people, this is where we spend most of our time, as a family and with friends hanging around the large island!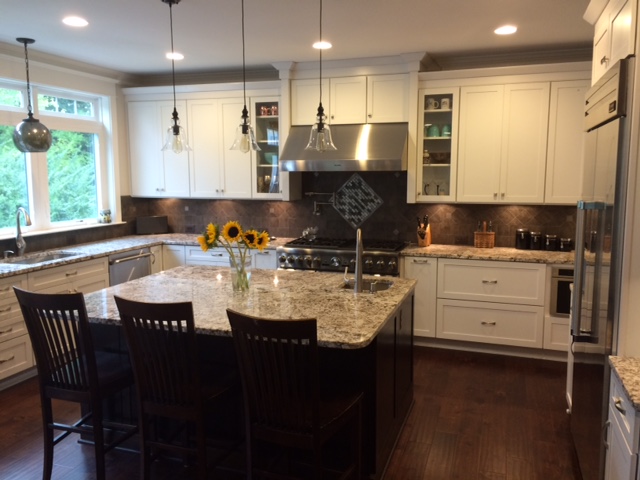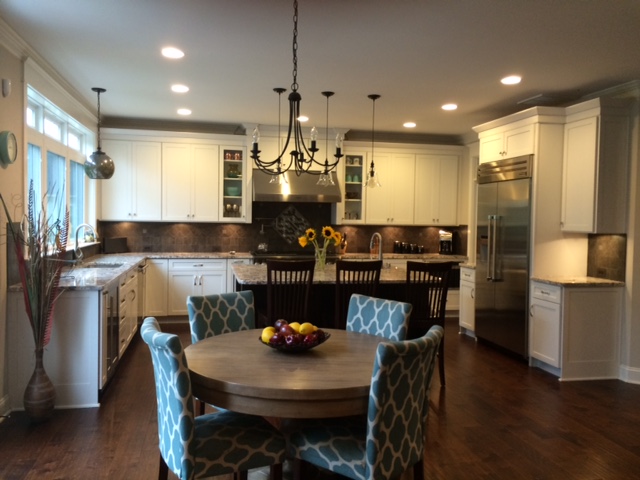 You're really good at helping clients think through their plans. How did your knowledge of home building help you when you thought about furniture placement, how you'd use each room, etc…?
Well, I truly enjoy the home design/build process. This has always been an interest and love of mine since I was a kid, it is also something that has ties throughout my family, so this kind of comes natural to me. My years of experience and talking with former/existing customers definitely helped me with making some decisions. Hearing feedback over the years and keeping it close, allows me to draw upon it on a regular basis. I use feedback from former or existing customers when I work with clients every day. I feel like knowing what is out there and hot as well as taking the feedback from former/existing clients is the only way for me to stay relevant in the home design process and really help my clients, as well as myself when I was going through the process. I also believe being grounded and understanding the budget has helped me guide my clients and myself through the process of "what do I need and what can I do without," for now anyway. 🙂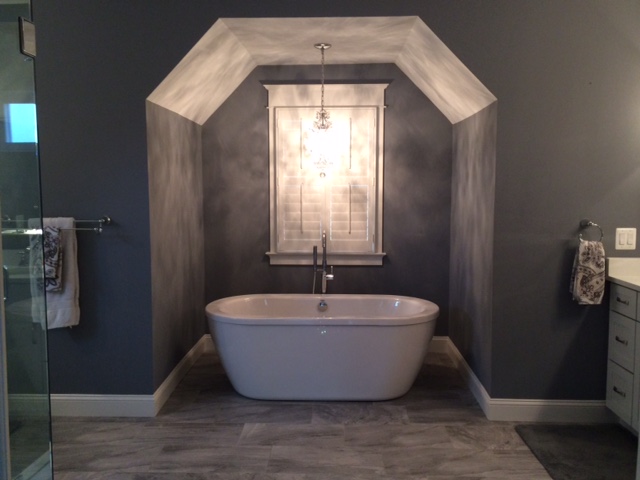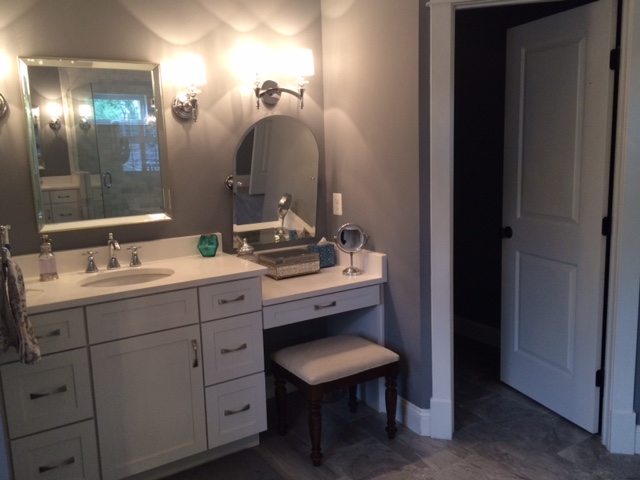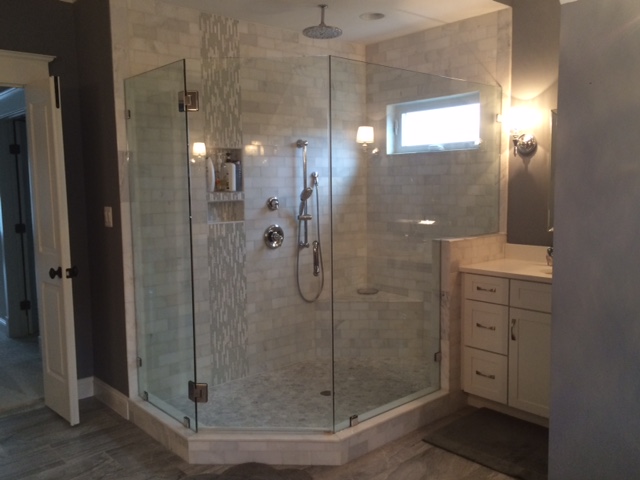 Thanks, Renee!