Jen In The Kitchen: 5 Ingredient Bagels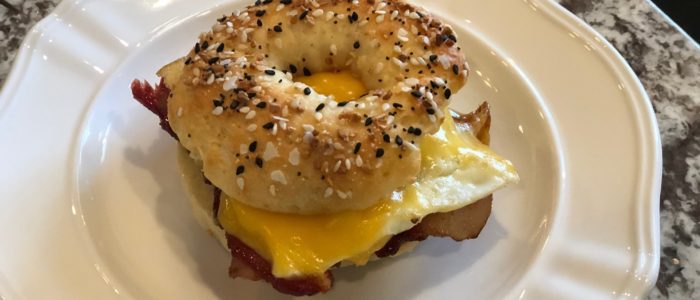 Hey friends! I hope this finds you and yours safe and sane. One thing that has helped me during this time is trying new things, and for me, baking is NEW!
I don't do a lot of baking for a couple of reasons. I like to eat what I make, and I just don't eat a lot of baked goods (gummy bears are my jam when it comes to sweets). The second reason is that I'm horrible at following directions. I once baked cupcakes (from a box) for Nate's birthday and forgot a key ingredient (I can't remember which one but there are only like 3 you have to add to the mix – HA!). Savory cooking is much more forgiving for people like me. If you forget to add an ingredient, or if you overdo it with seasoning, you can usually save it. Baking is more precise and a lot less forgiving.
But let me tell you about these 5 Ingredient Bagels – they are so easy and so delicious. No yeast, no mixer, and no boiling! You just mix everything together, roll out the dough, bake & enjoy! I've made these several times and my family loves them!
I've never been good at making any sort of dough, but this recipe is fool proof. You literally mix the dry ingredients together…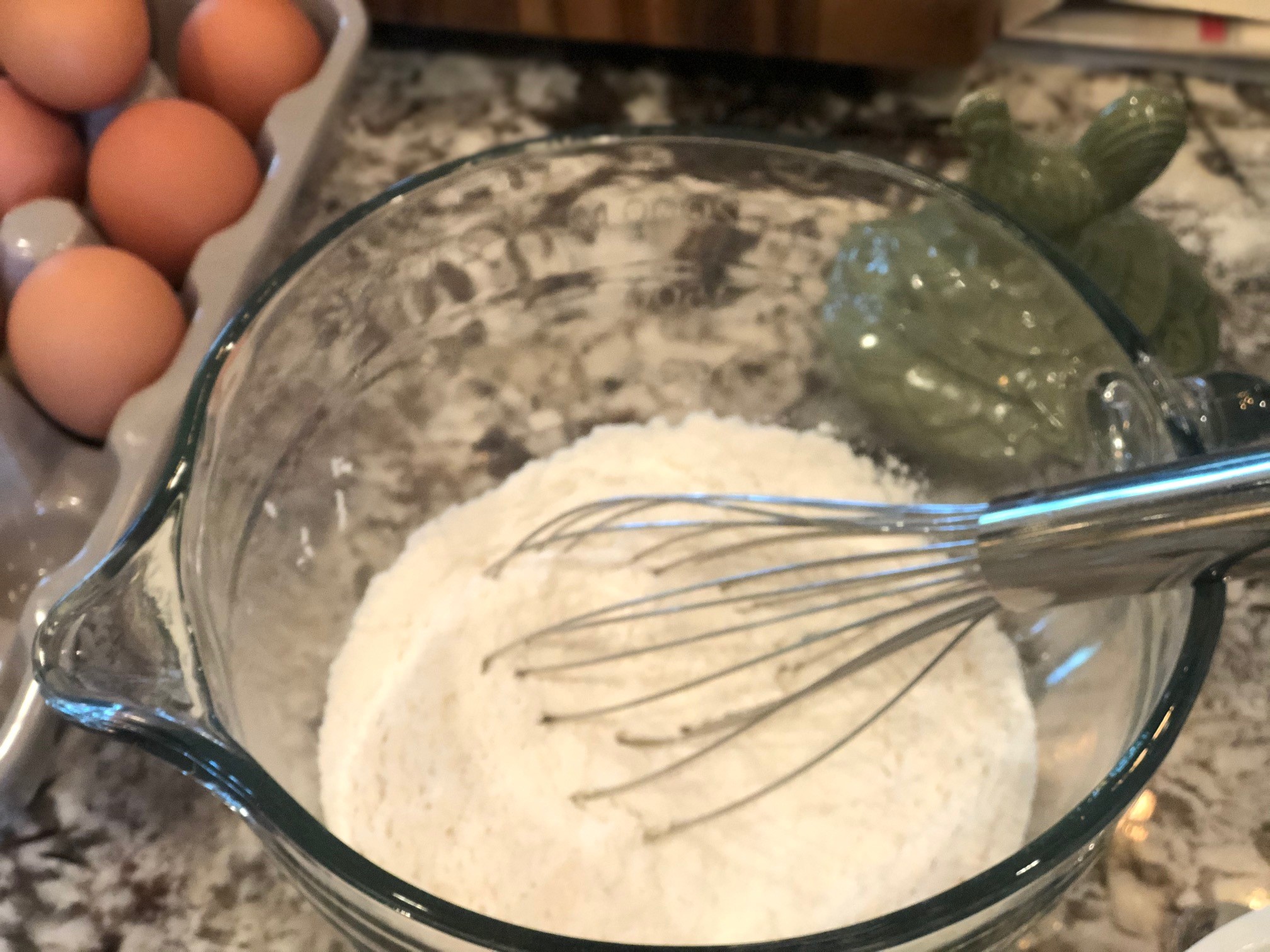 And then add the Greek yogurt until it pulls together…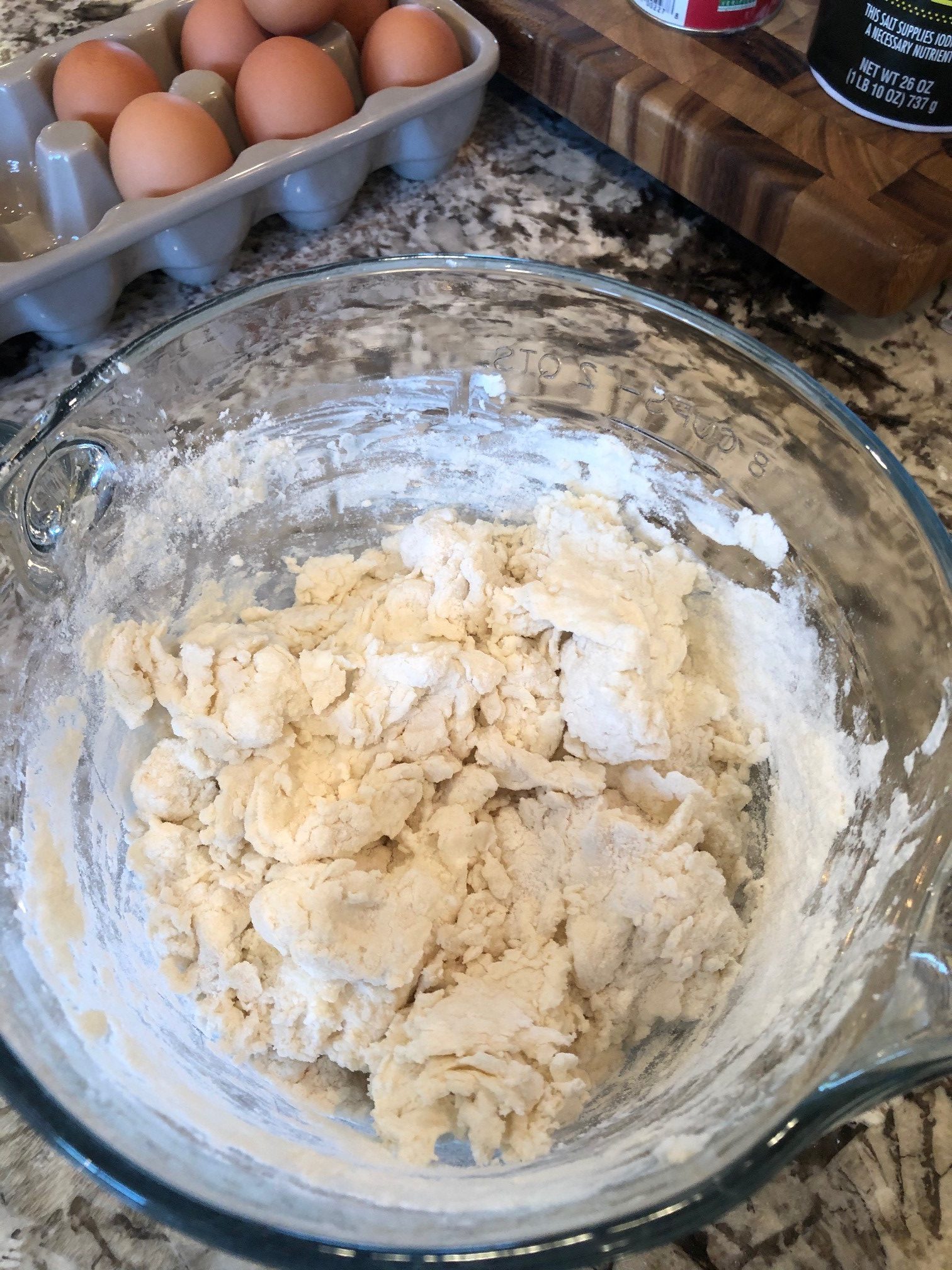 This is where I usually get nervous about will it actually turn into dough that I can roll out? And it always does…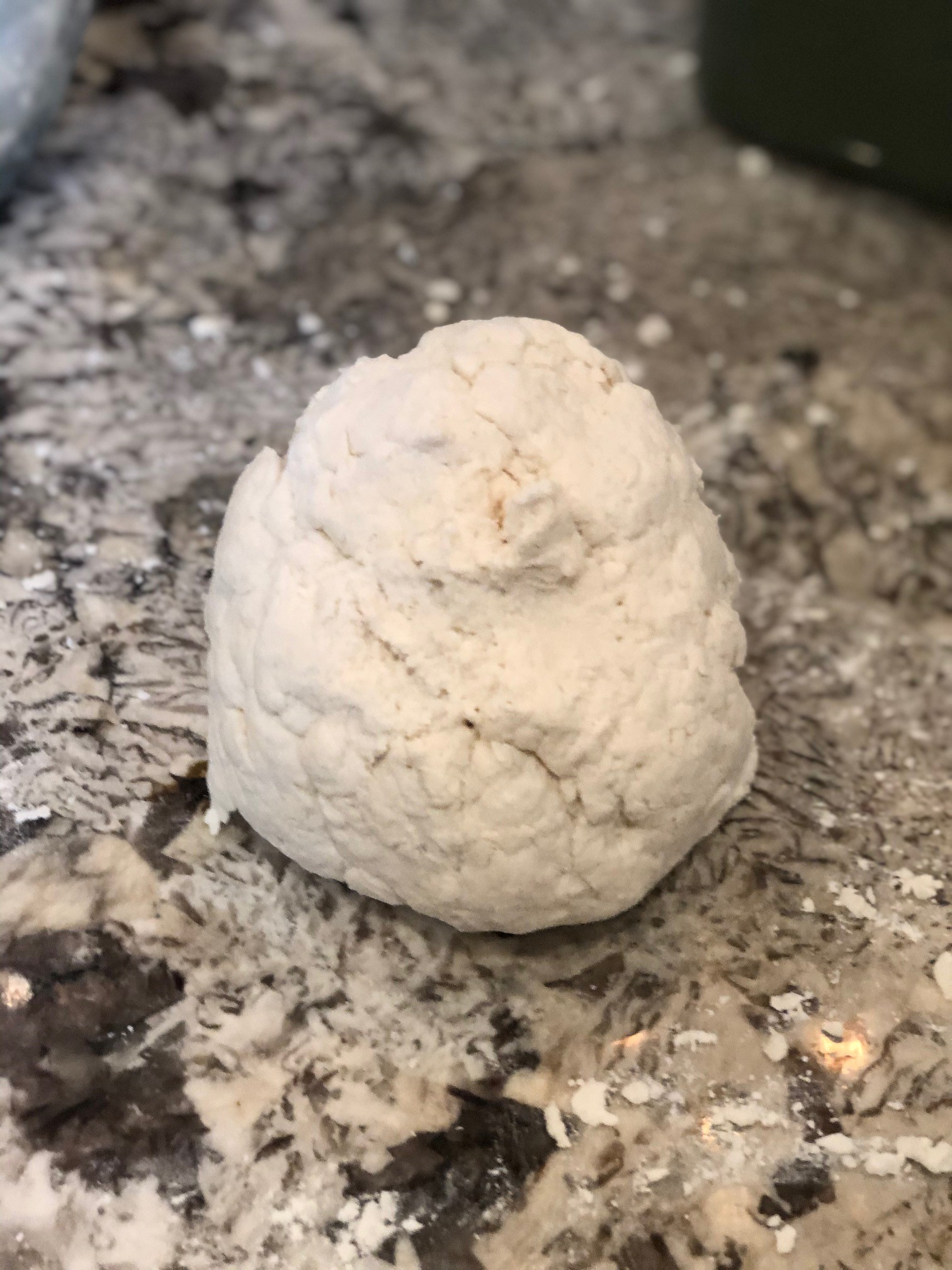 Next step is to divide it into equal parts.
Side note…I doubled the recipe which is why I have so much. Roll out each part into a rope. I usually line them up as I roll them out…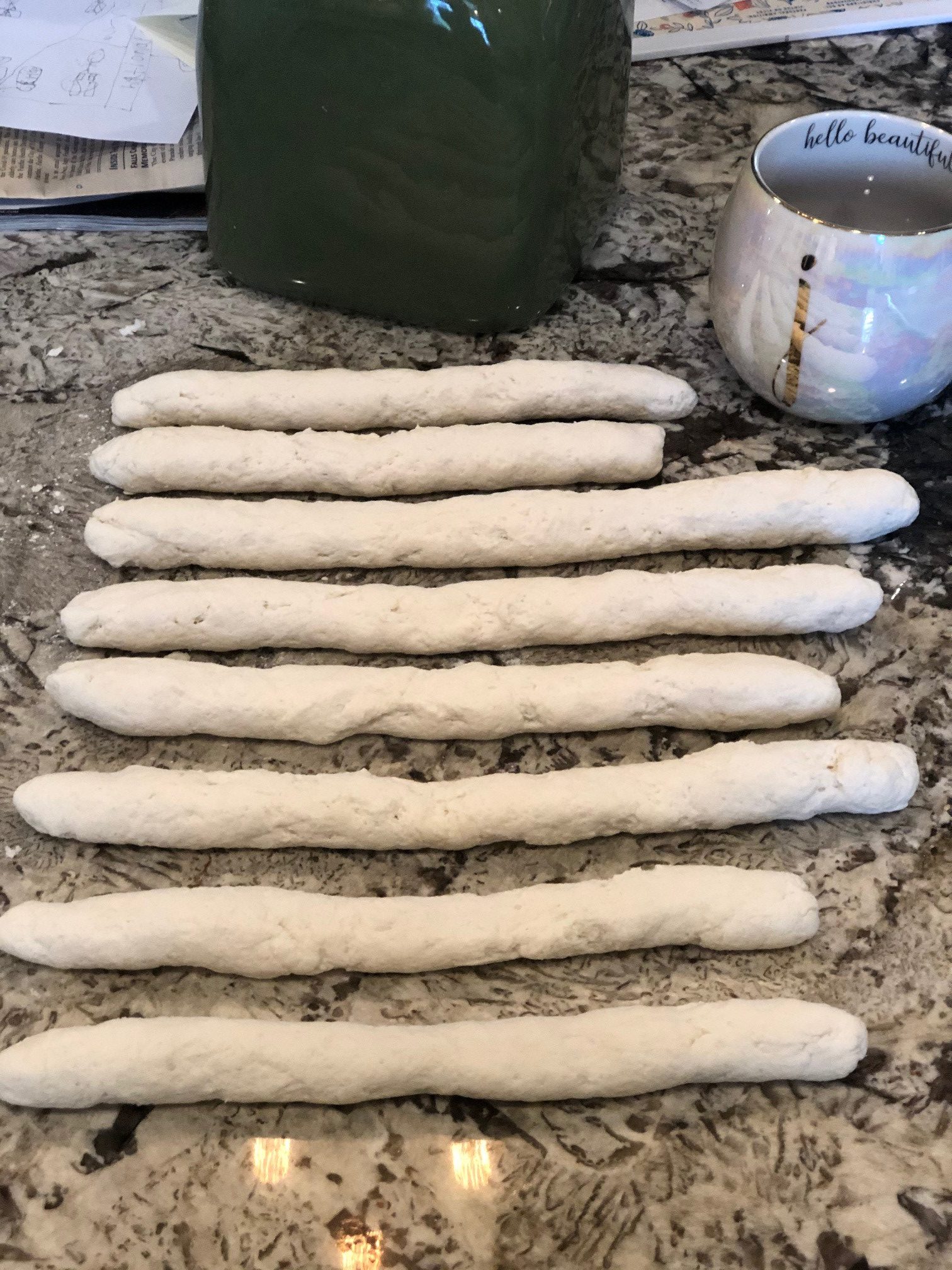 And since I can never get them all equal lengths, I just trim them up.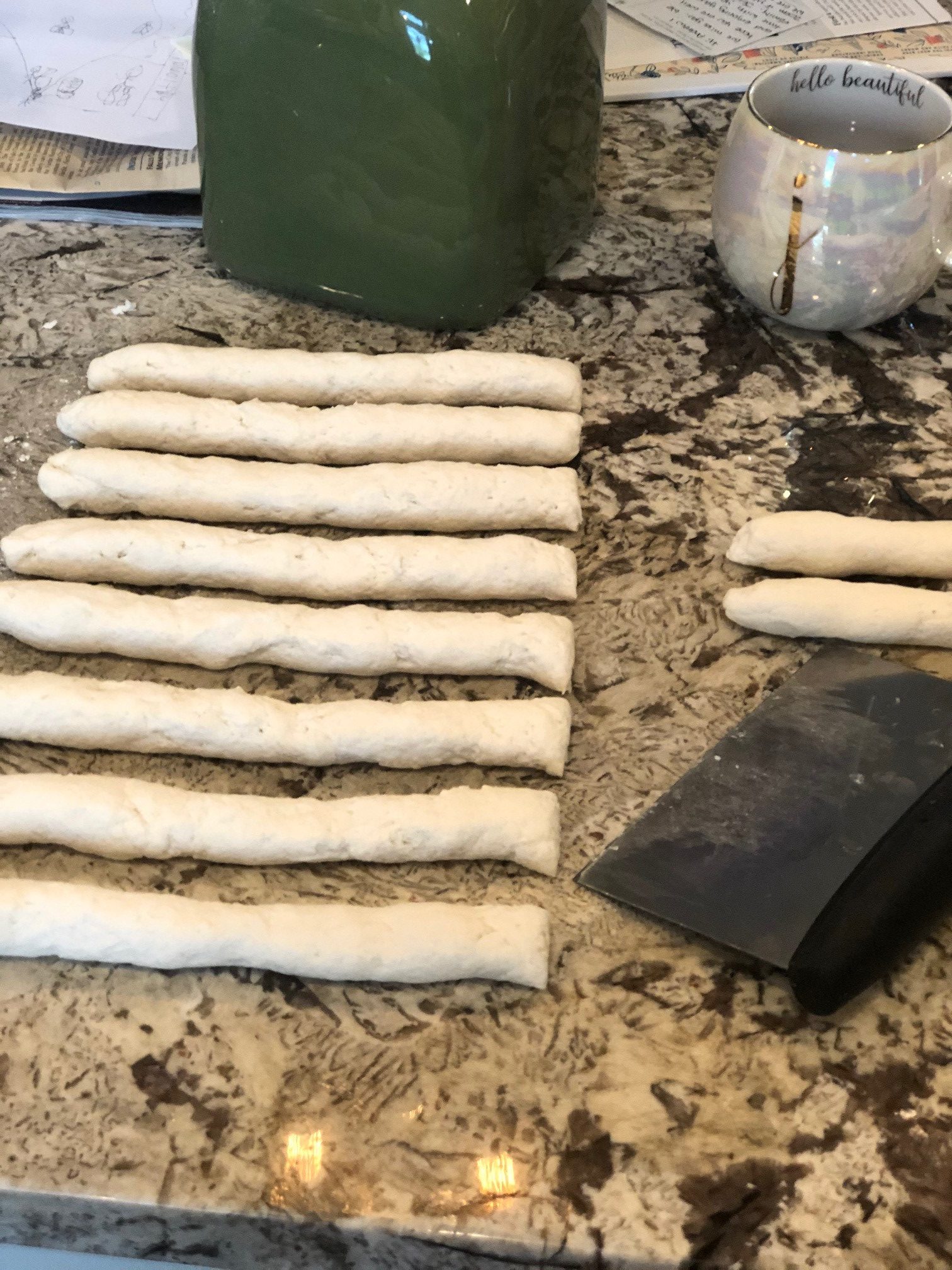 Connect the ends and put them on a baking sheet…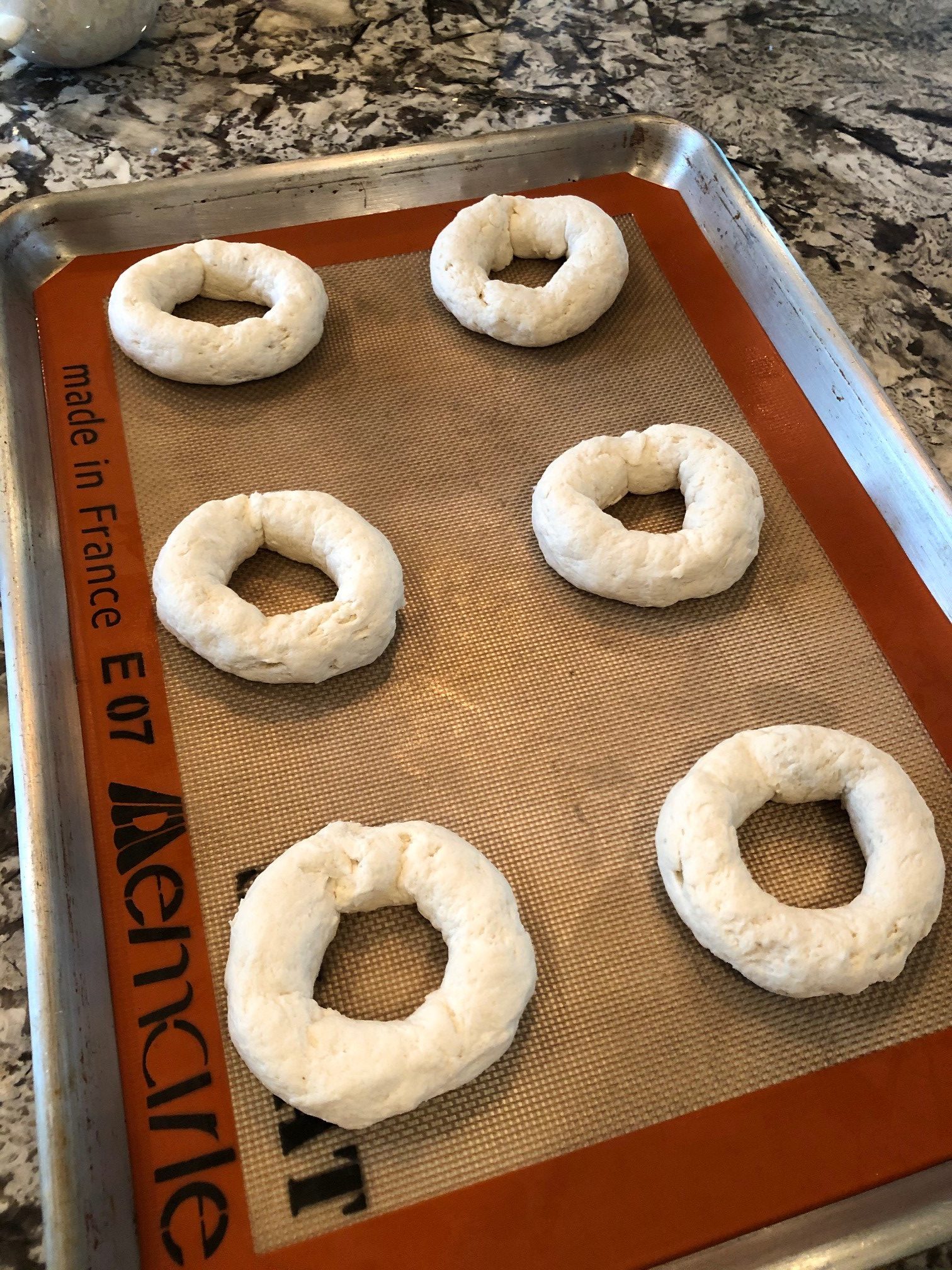 Brush with the egg wash and add your favorite toppings. We love everything bagels so we use that Everything But The Bagel seasoning from Trader Joe's (also delicious on hard boiled eggs for a snack!). The key here is to season both sides of the bagel – why should the top have all the fun!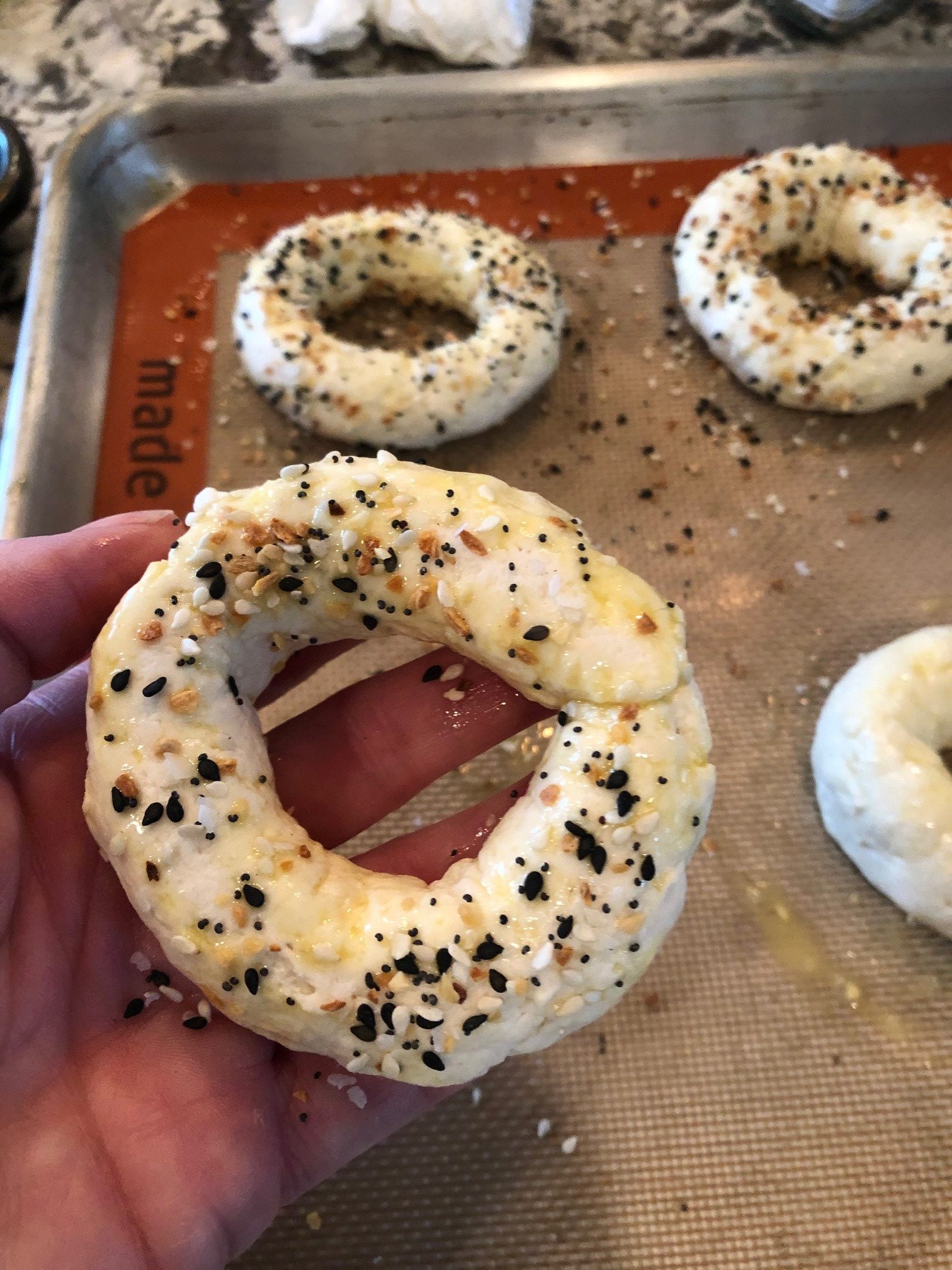 Other topping ideas – sesame seeds, salt, poppy seeds, etc! Pop them in the oven until lightly browned.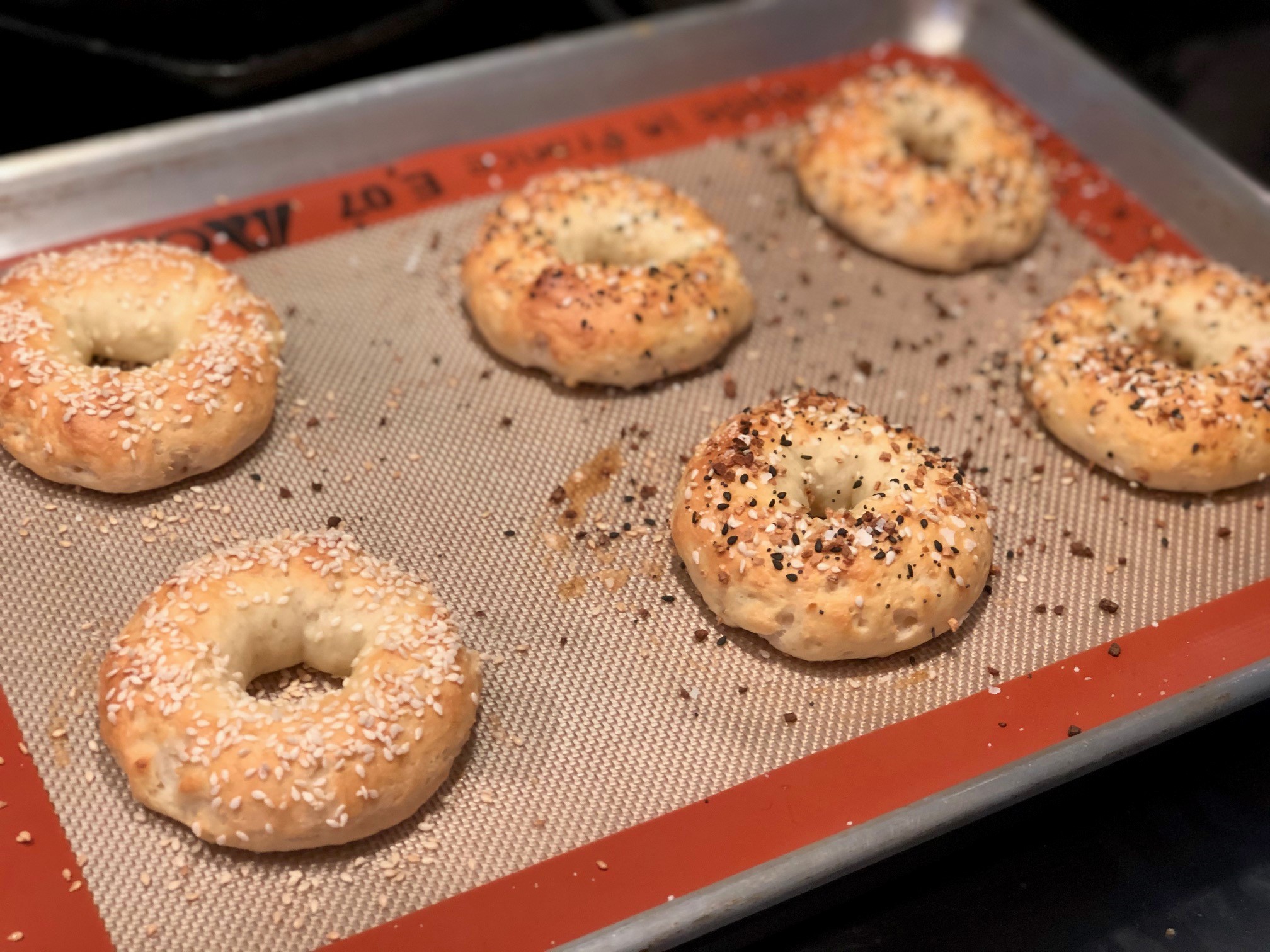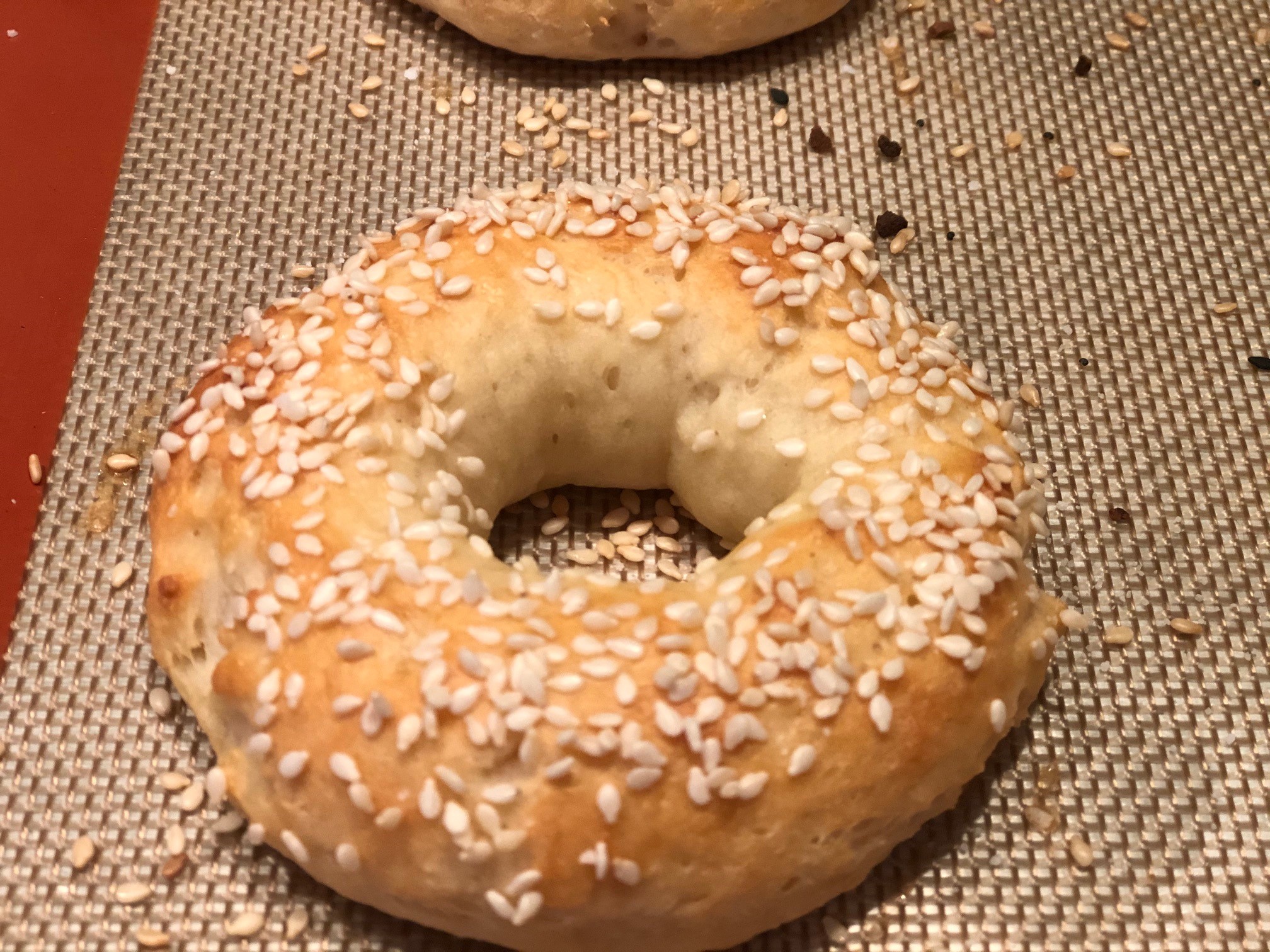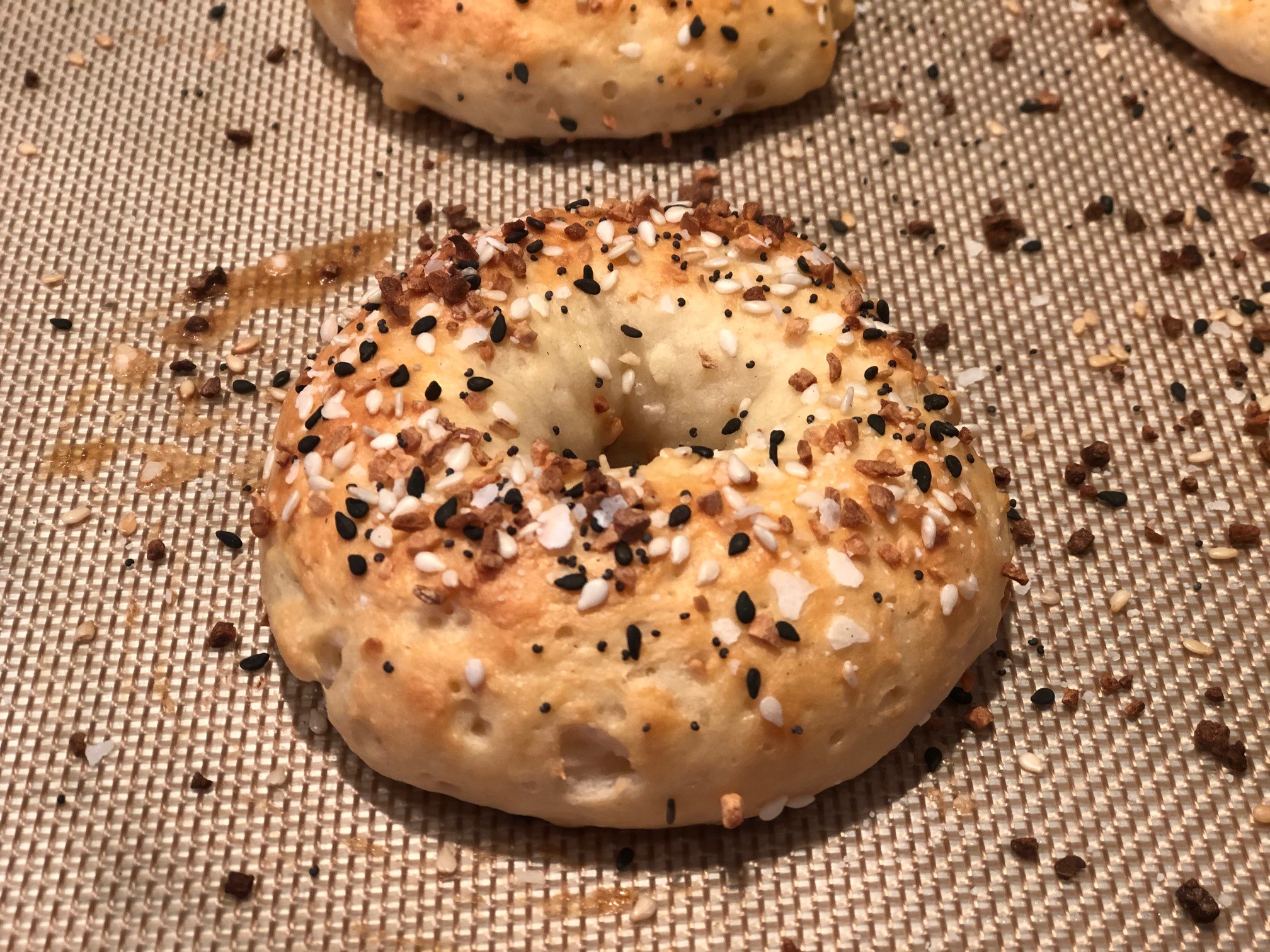 Seriously, can you smell the baked goodness?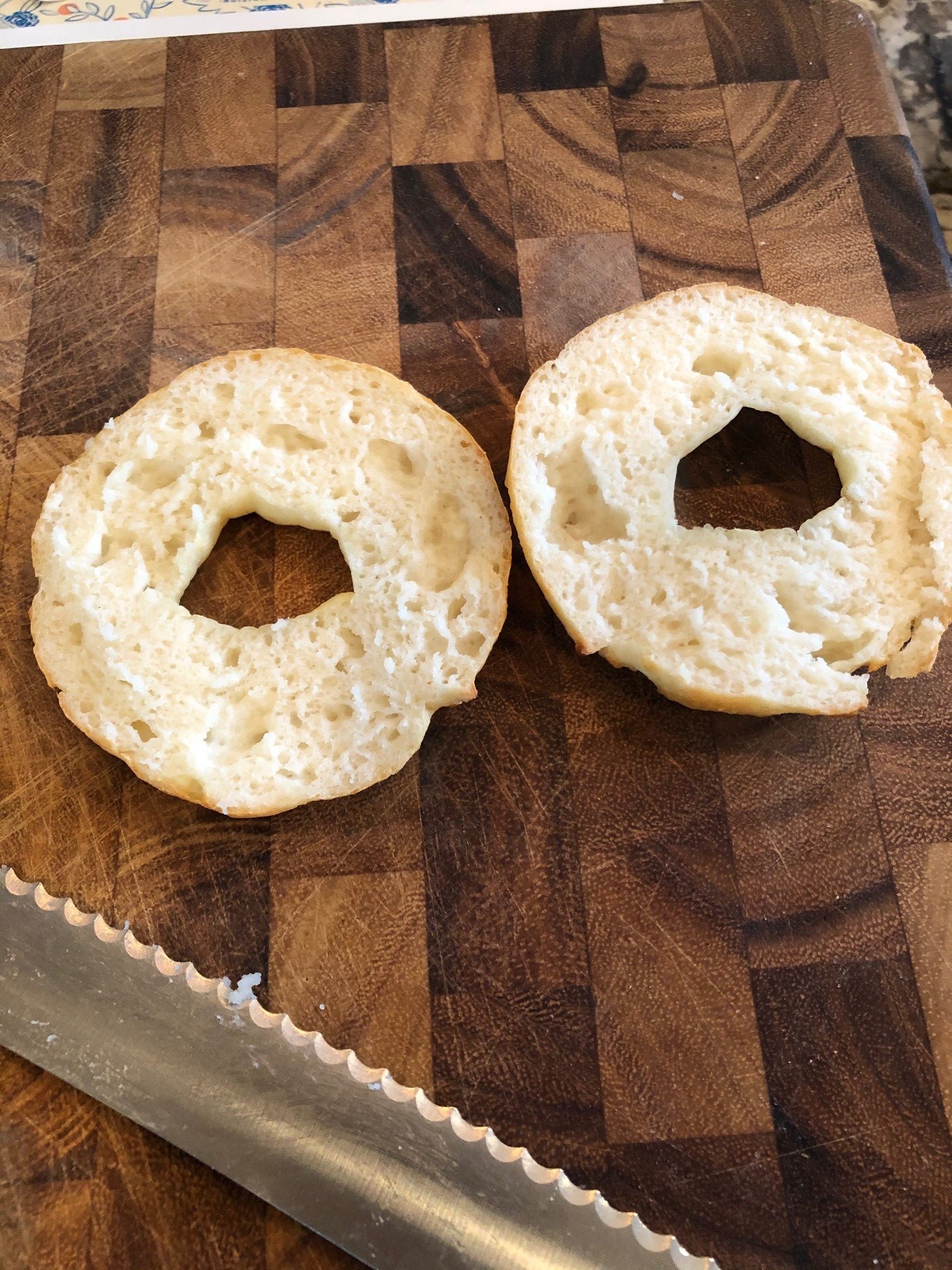 They are perfect every time. Paul says my homemade bagel breakfast sandwiches are the best he's ever had. That is quite the endorsement!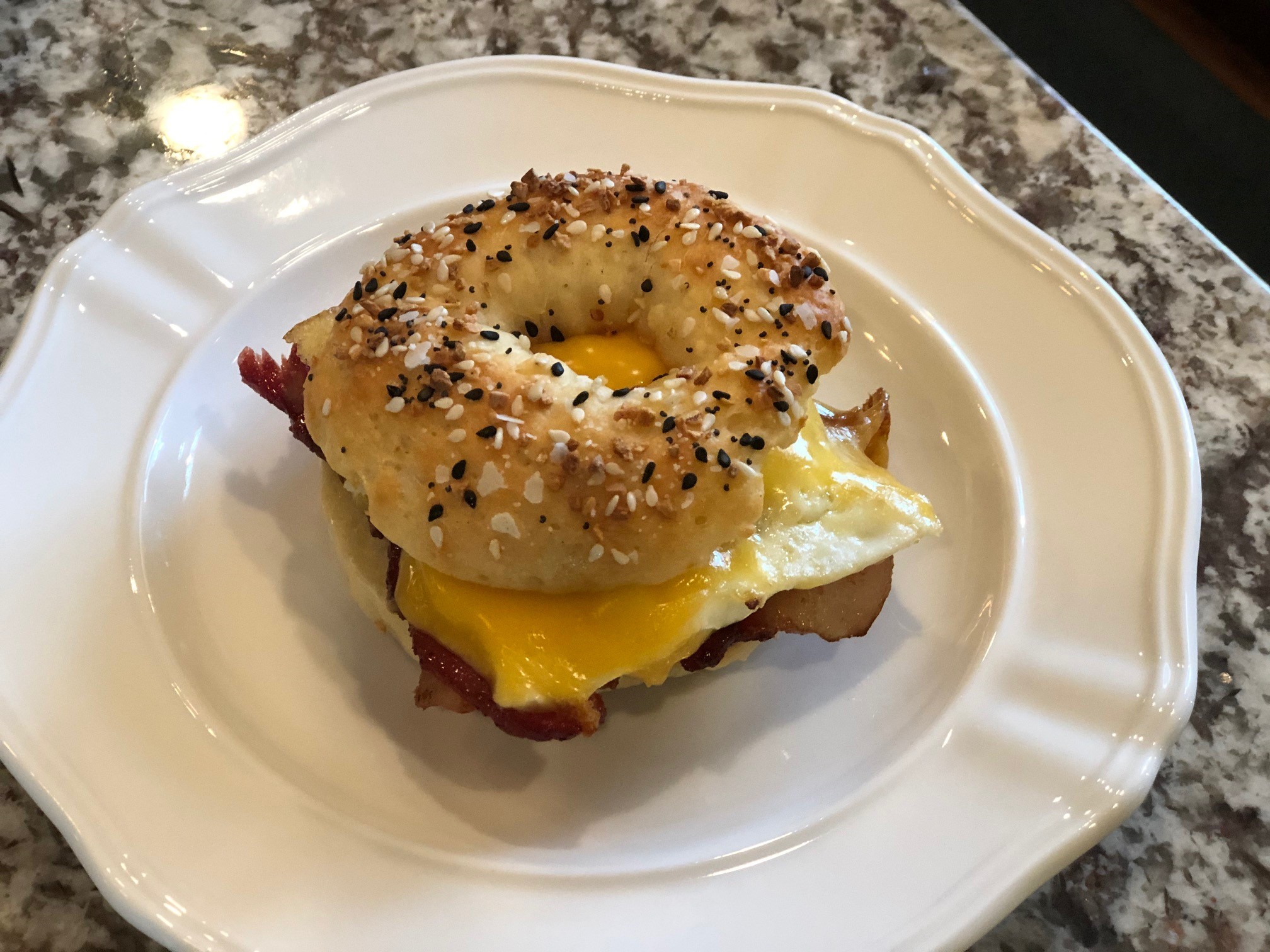 Dream. Build. Live.