Jen In The Kitchen: I'm A Meal Prepper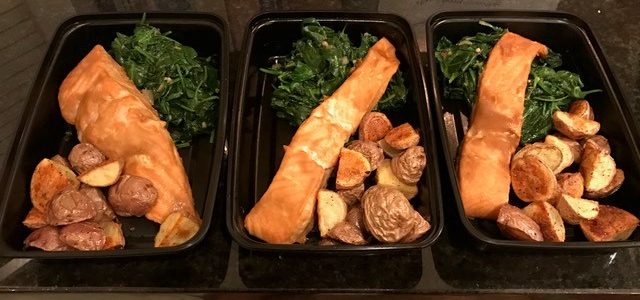 Have you seen those recipes that make a bunch of meals at once? I love the idea of this – spend a little extra time making a little extra food and you can have multiple meals ready to go in minutes!
I've started using this method at home and it's been great! Recently, I made my favorite salmon recipe – I prepared enough for dinner one night and three extra servings to take to the office for lunches.
I simply baked the salmon (after quickly marinating in the frig for about 20 minutes) and roasted some baby red potatoes (toss with a little olive oil, S&P and roast at 375 degrees until cooked through). Voila!
For my lunches, I divided up some of the potatoes, salmon and spinach (sauteed with garlic and shallot) in some of these to go containers. I love these containers because they are BPA free and microwave safe.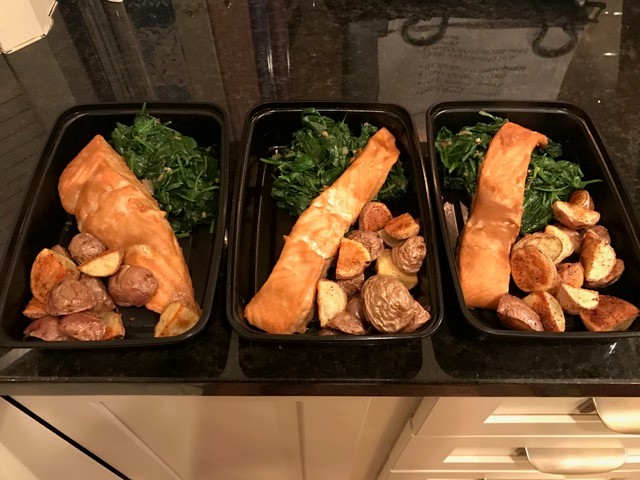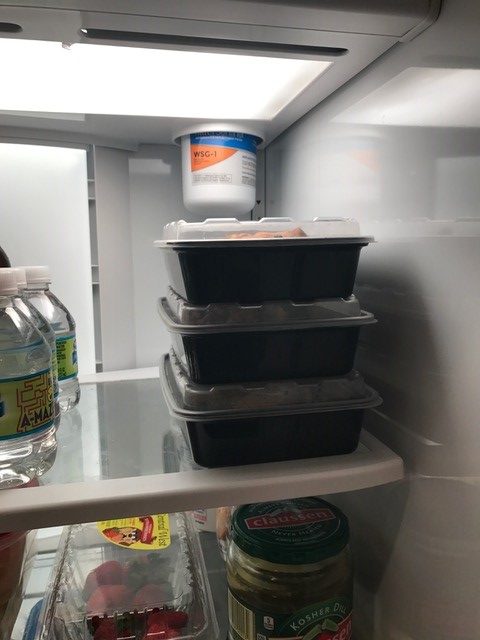 I grabbed all three of these and took them to the office. 90 seconds in the microwave and lunch is served for the next three days!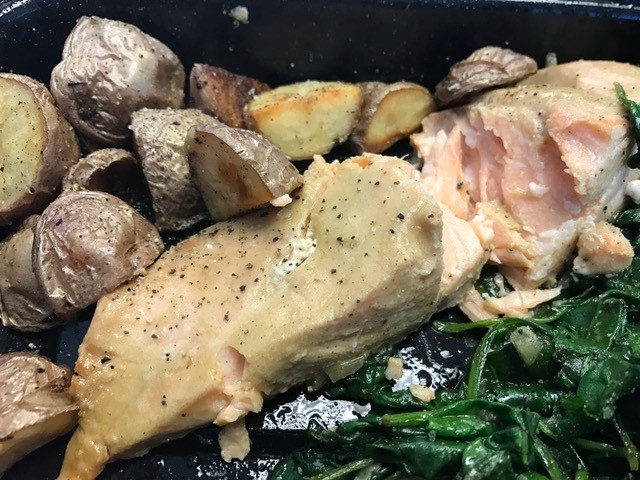 It's quick and healthy and no thinking about what I'm going to eat for lunch. I love not thinking about small details like what I'm going to eat. It frees my brain for more important things!
For dinner, I'll heat up the potatoes and salmon in the microwave and serve with a simple arugula salad.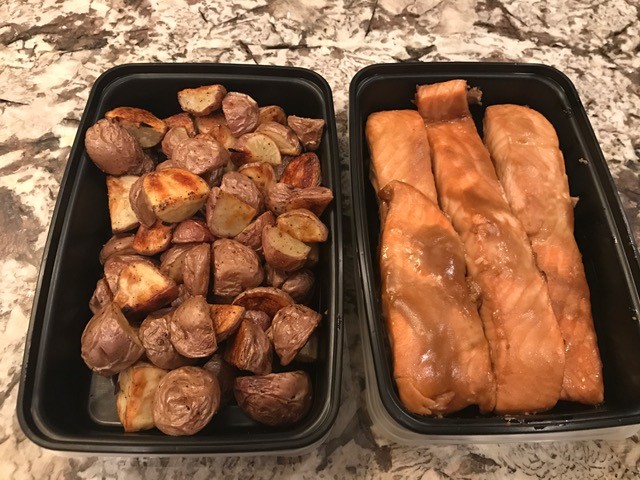 Nathan and Andrew love this salmon! They think it tastes like candy. Paul isn't a huge fan of salmon but he will eat this. What choice does he have? HA!
There are local companies that prep and deliver meals "to go" but they're expensive! Each meal can run $9-10 per meal and that doesn't include the delivery fee. This salmon meal comes out to about $5/meal including the sides. If you're willing to put in a little extra time up front, it's totally worth it!
Pinterest has a ton of meal prep recipes – I really want to try this one. And this one looks good too (I'm a sucker for pesto!).
Are you a meal prepper? What are your favorites?
Bon appetite!