Jen In The Kitchen (with her son, Andrew): Cinnamon (Baked) Doughnuts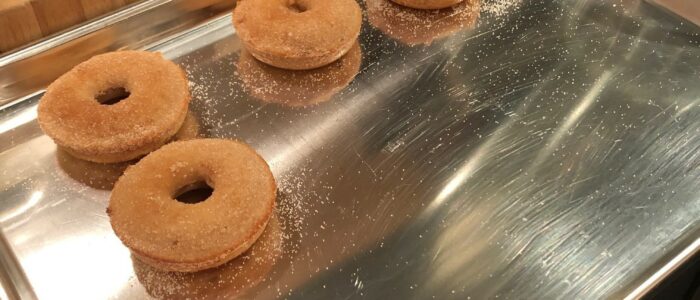 My son Andrew and I started baking together last year. Baking is not my forte, mainly because I am absolutely terrible at following directions. Baking requires a type of precision in the kitchen that I do not possess. But when Andrew expressed an interest in it, I jumped at the chance to spend more time with him, while trying something (way) outside my comfort zone.
I came across this Barefoot Contessa recipe and decided to give it a go. It seemed easy enough and I loved the idea of baking the doughnuts vs. frying. Andrew and I tried it one quiet Saturday morning, and the results were delicious!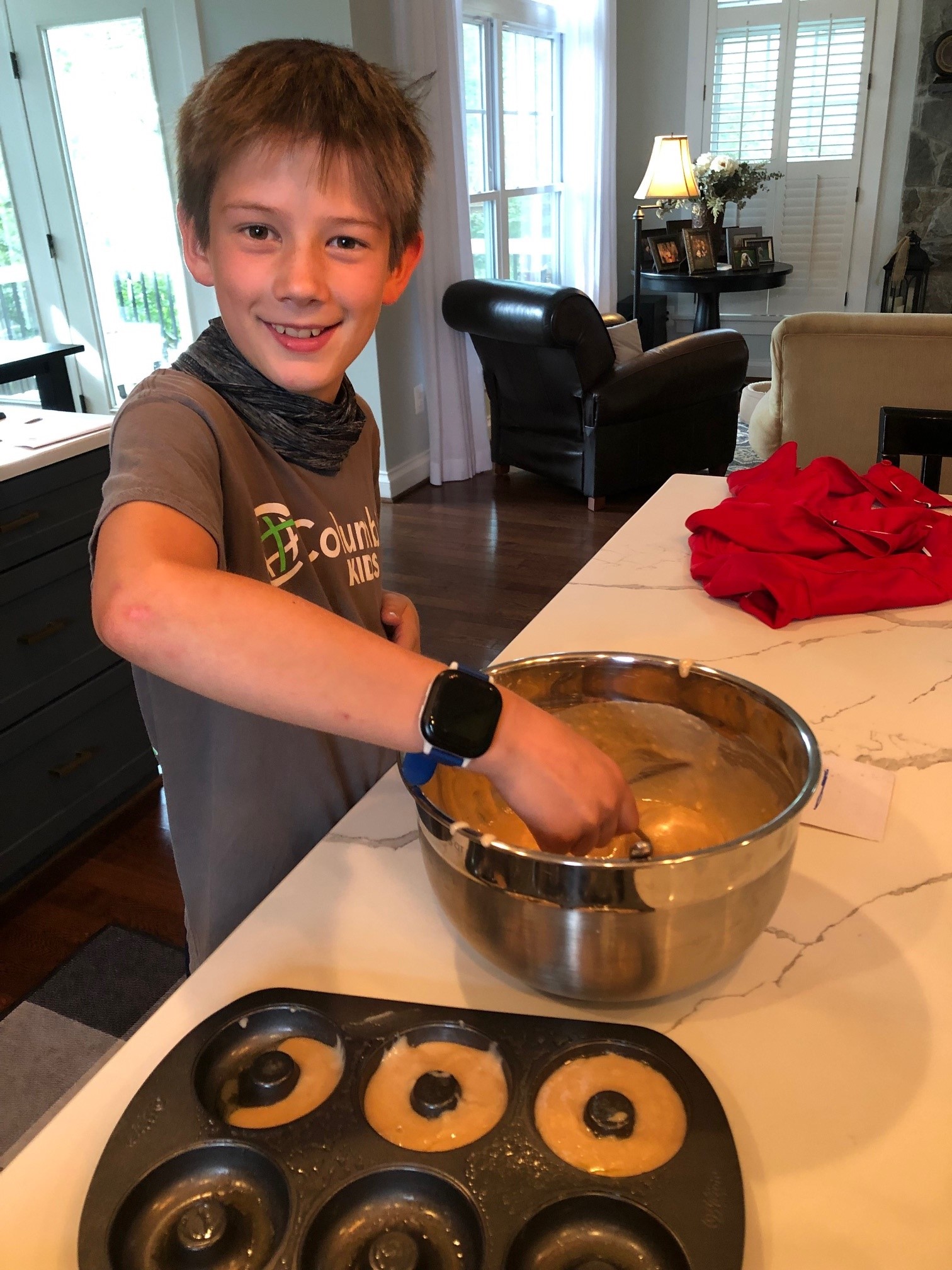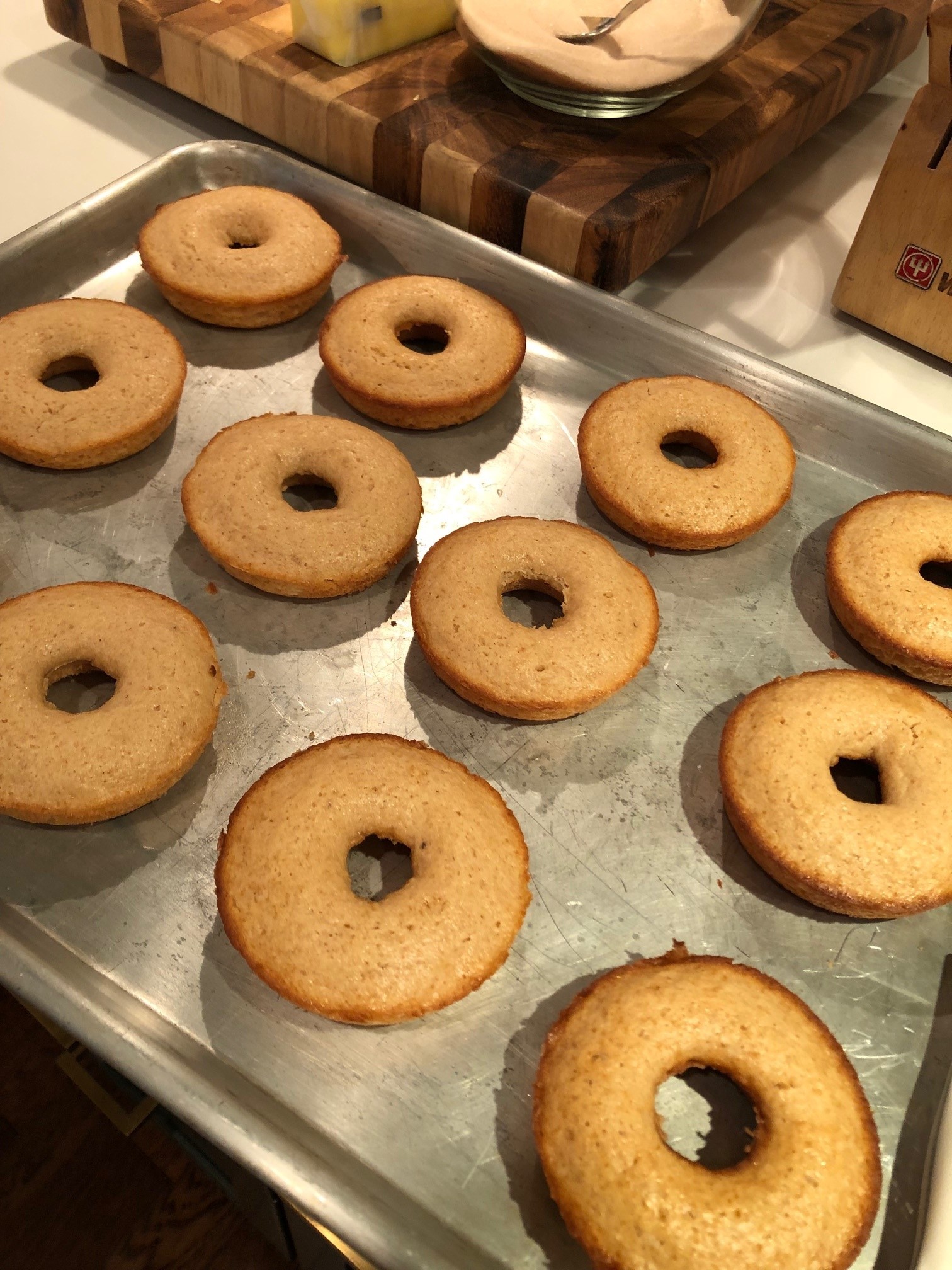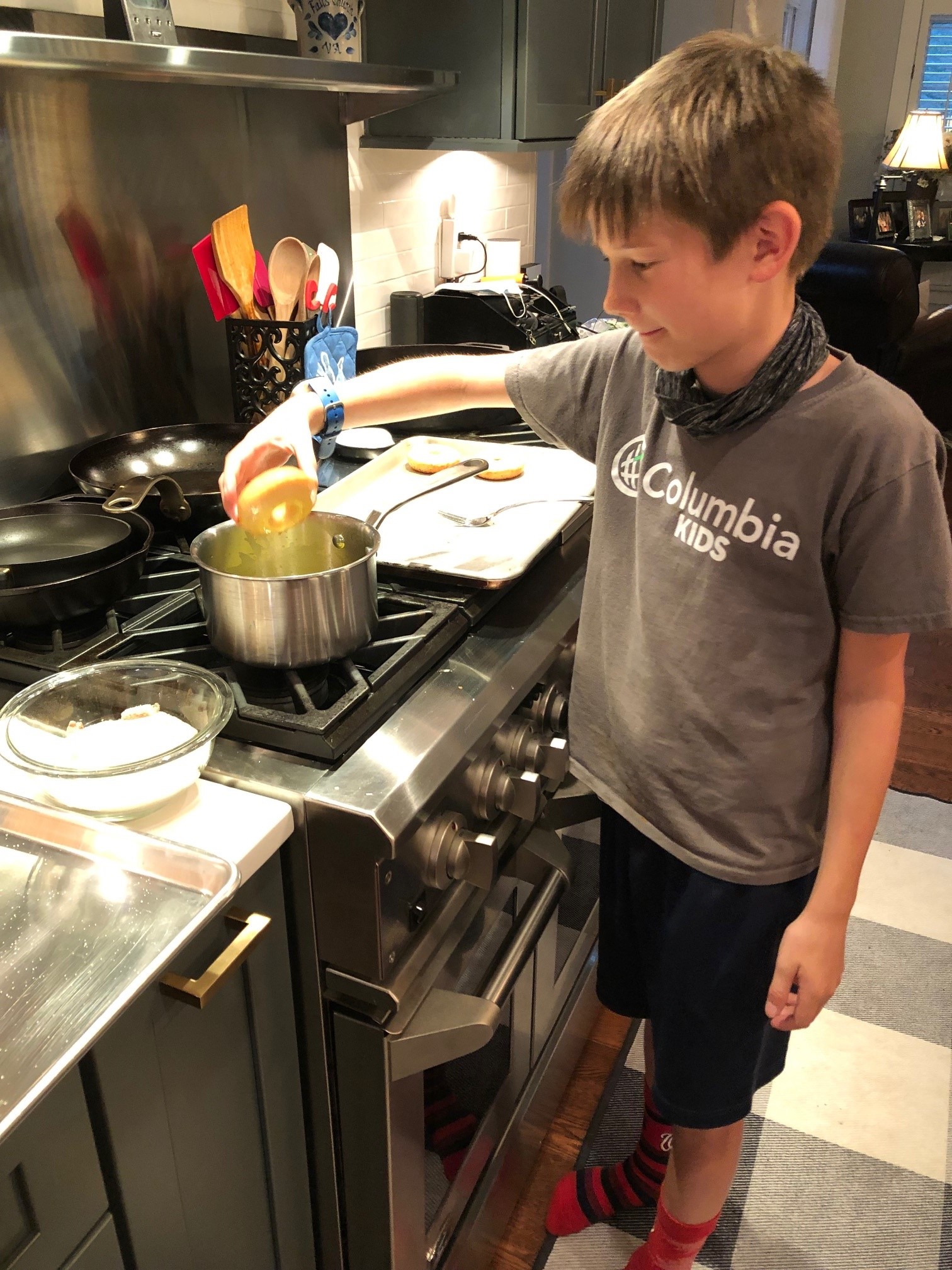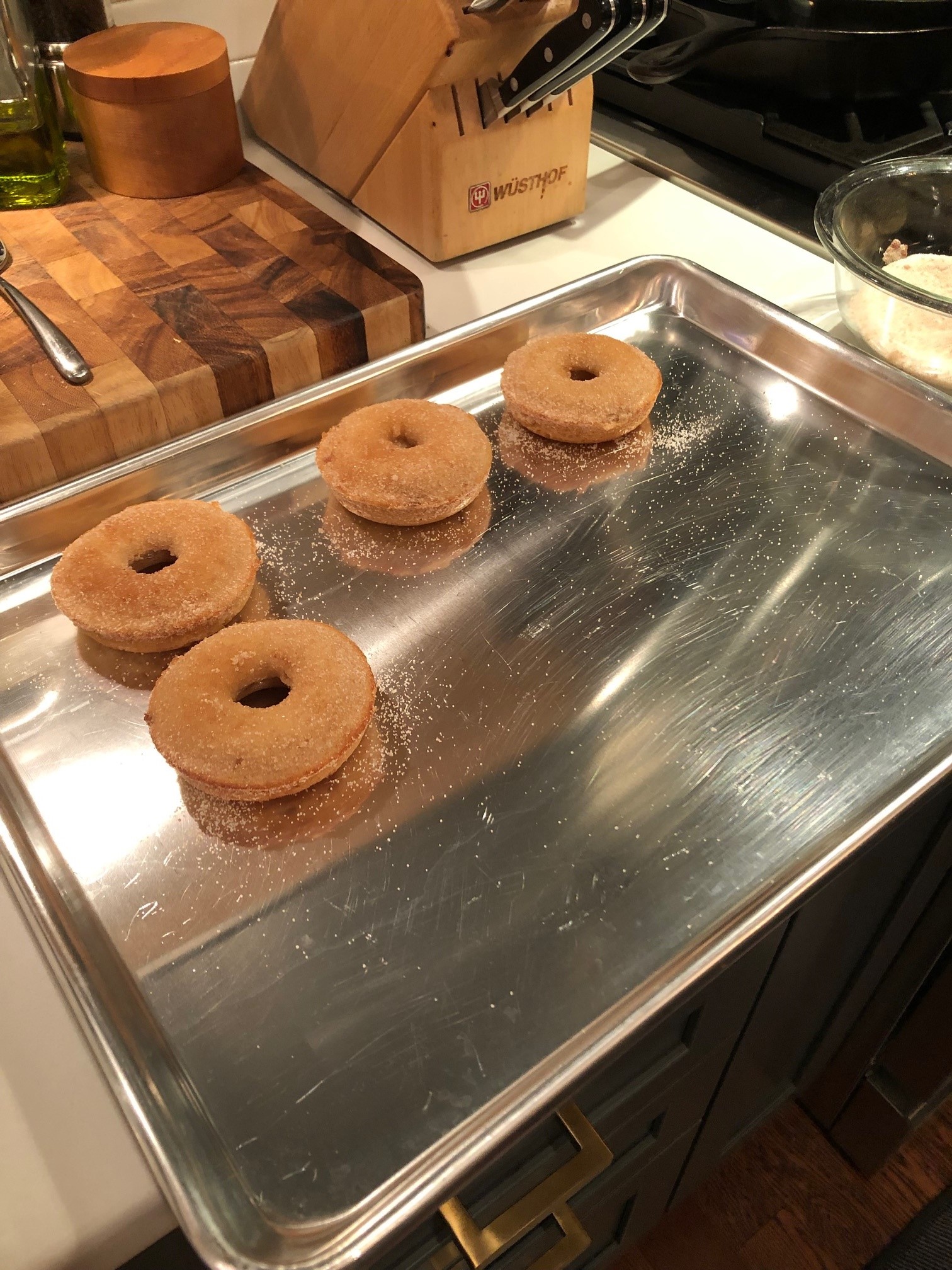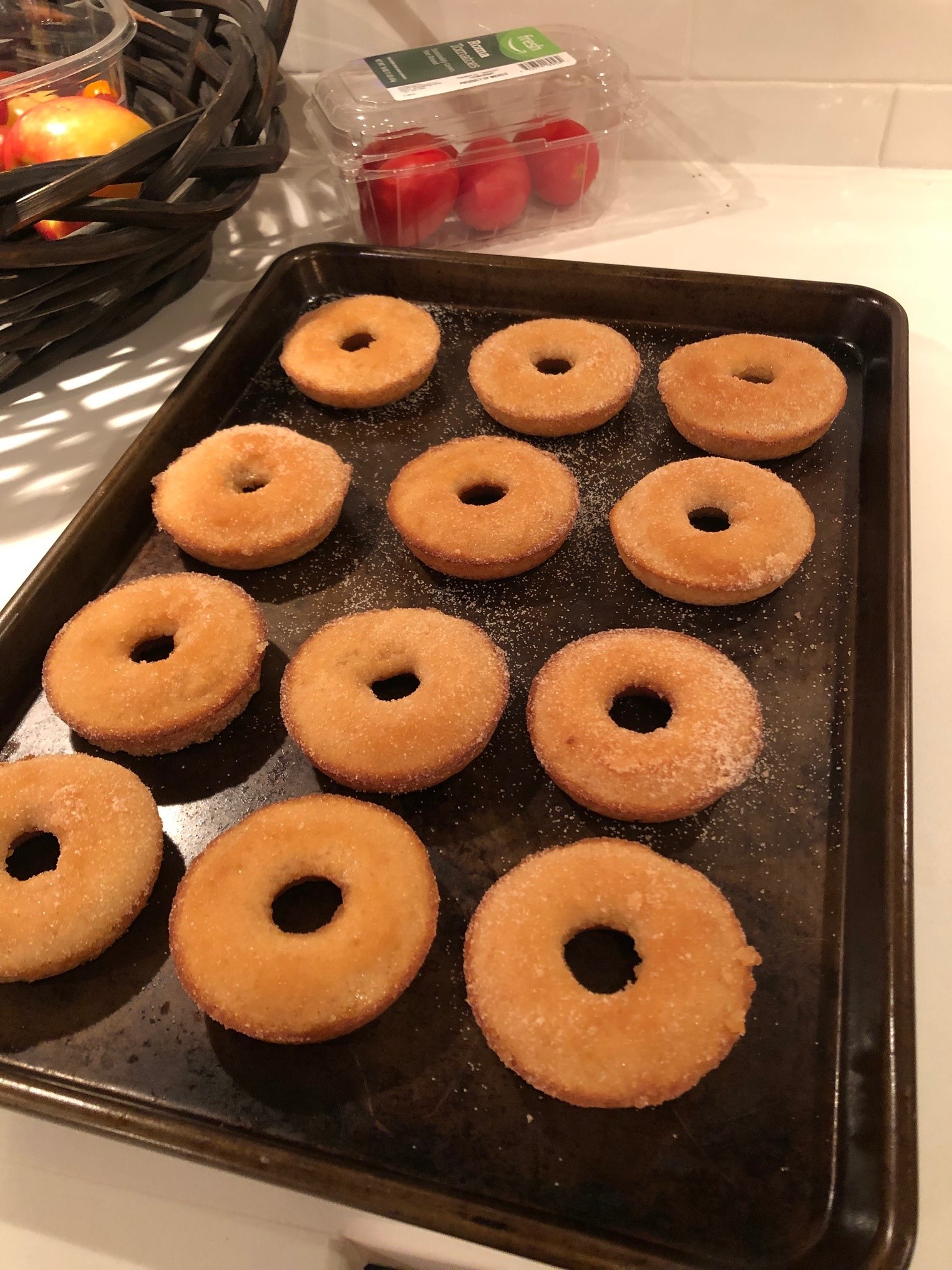 The only special equipment needed are the doughnut pans. Whip up the batter, fill the pans, bake, top with cinnamon sugar, and enjoy! Here is the full recipe!
Cinnamon Baked Doughnuts from the Barefoot Contessa
For the batter…
2 cups all-purpose flour
1½ cups sugar
2 teaspoons baking powder
1 teaspoon ground cinnamon
½ teaspoon ground nutmeg
½ teaspoon kosher salt
1 extra-large egg, lightly beaten
1¼ cups whole milk
2 tablespoons unsalted butter, melted
2 teaspoons pure vanilla extract
For the topping…
8 tablespoons (1 stick) unsalted butter
½ cup sugar
½ teaspoon ground cinnamon
Preheat the oven to 350 degrees. Spray 2 doughnut pans well
Into a large bowl, sift together the flour, sugar, baking powder, cinnamon, nutmeg, and salt. In a small bowl, whisk together the egg, milk, melted butter, and vanilla. Stir the wet mixture into the dry ingredients until just combined.
Spoon the batter into the baking pans, filling each one a little more than three-quarters full. Bake for 17 minutes, until a toothpick comes out clean. Allow to cool for 5 minutes, then tap the doughnuts out onto a sheet pan.
For the topping, melt the 8 tablespoons of butter in an 8-inch sauté pan. Combine the sugar and cinnamon in a small bowl. Dip each doughnut first in the butter and then in the cinnamon sugar, either on one side or both sides.
The doughnuts will keep for several days in an airtight container.
Dream. Build. Live.