Meal Ideas For Your Busy Family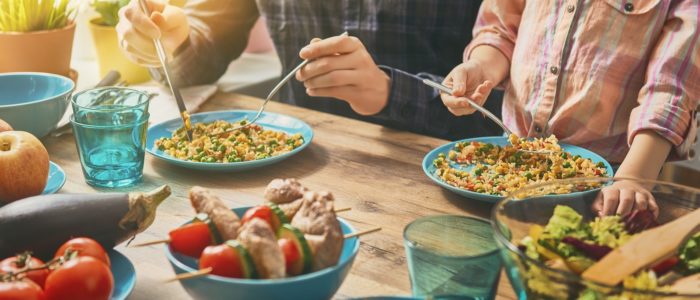 Paul and I decided very early on in our parenting that we wanted to make a concerted effort to eat dinner as a family as often as we could. At first, the exhaustion of having to little people made it really hard to find the energy to cook. And now that our boys are older (13 & 11 years old), sports have taken over and it has become even more of a challenge.
But we're pretty steadfast in our quest to eat together. We both grew up in families where we ate dinner together most nights. I have memories of my mom cooking dinner for us, asking her what she was making, and her response 100% of the time was, "I'm making poison". HA! We love mealtime with our kids. It is usually the only chance we get to actually have discussions together as a family. We can download about our days and just be. It is our time together.
I thought it might be helpful to share some meal ideas for busy families because I know firsthand how hard it is to make dinner happen. We certainly don't have it perfected but we've made big strides as we've settled into life!
So if you are looking for some quick and easy meals, keep reading. I've categorized them by level of effort because I love lists (it is how my brain works).
SOME EFFORT
Spaghetti & Meatballs…What could be easier than Spaghetti & Meatballs! I try to keep a bag of frozen meatballs, red sauce, and pasta at the ready at all times. You never know when you will need to throw together a quick and easy meal.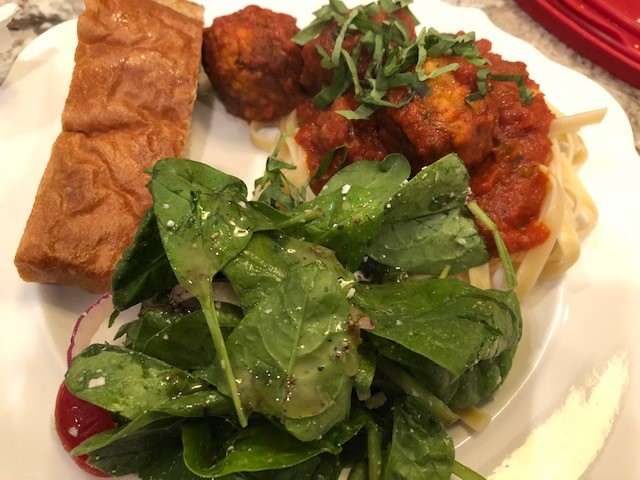 Any brand of Italian meatballs will work (Costco has a big bag that is a great value). For the red sauce, don't go Ragu. If you are going to make spaghetti from a jar, use the best. Rao's is the best supermarket sauce you can get. Such good quality. It is more expensive but worth the cost (IMHO) and you can often find it on sale!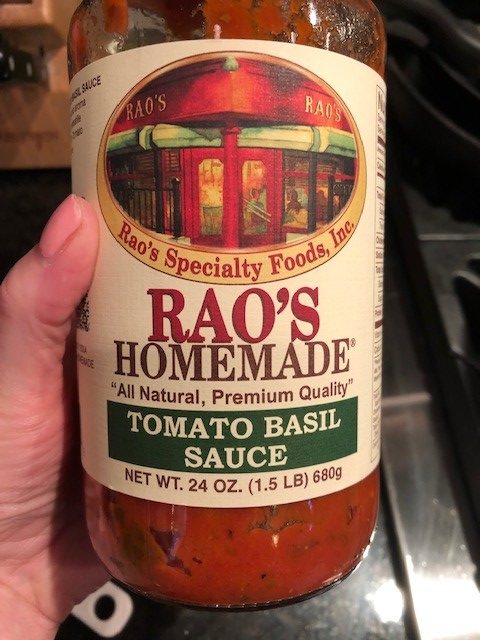 I put this meal idea in the "some effort" category because you have to boil water and clean 2 pots (one for the pasta and one for the sauce). Throw the meatballs in the simmering sauce while the pasta cooks and you are good to go. If you can manage to serve with steamed veggies (frozen from a bag) or green salad, then you are WINNING!
Meal Kit Delivery…I have tried Hello Fresh in the past and I still think meal kit delivery is a great way to add variety when you don't have time to meal plan. I've tried both Blue Apron and Hello Fresh. I prefer Hello Fresh because the recipes are super easy and there is less prep. You can check out all the reasons I love Hello Fresh by clicking on this post.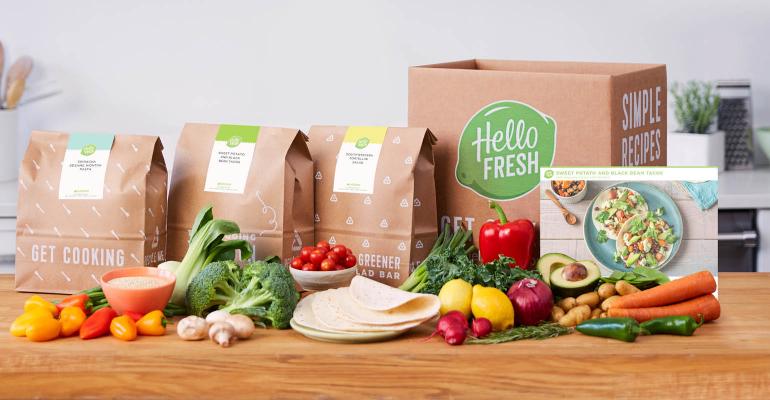 VERY LITTLE EFFORT
I've said before, it makes me feel like a real grownup when I can actually get a hot meal on the table. It is especially true when there is no time to cook! There are so many healthy(ish) store-bought options that go from the grocery to the oven/microwave to the table with very little effort. Here are two of my go-to's…
Spiral Ham, Green Beans, & Mac n Cheese…sounds yummy doesn't it? It is and all you need to do is heat everything up. Buy a cooked ham (they sell mini hams that are perfect for a couple of meals), refrigerated mac n cheese (or Kraft if that's your thing), and a bag of green beans (look for the fresh kind in the produce department and steam them right in the microwave!). Not a fan of ham? Roasted rotisserie chicken works well here too!
BBQ Sandwiches, Dill Pickles, and Chips…my boys (all 3 of them!) love this meal and it is the easiest thing I make. Look for the ready made pulled pork or chicken (near the meat section). There are several brands and they are all good. Pick up some rolls, dill pickles and bag of chips. Need a veggie? Carrot sticks work great!
NO EFFORT AT ALL
Leftovers…don't poo poo this. I cook with leftovers in mind. On the nights I actually have time to cook, I will make something (and make a lot of it) with the intention of using the leftovers for other meals. We had an unexpected night home on Tuesday so I made my Pesto Chicken. I had homemade pesto in the freezer so the meal literally took 30 minutes including cook time. And it is one of our favorites and I had the leftovers for another meal. Just heat and serve!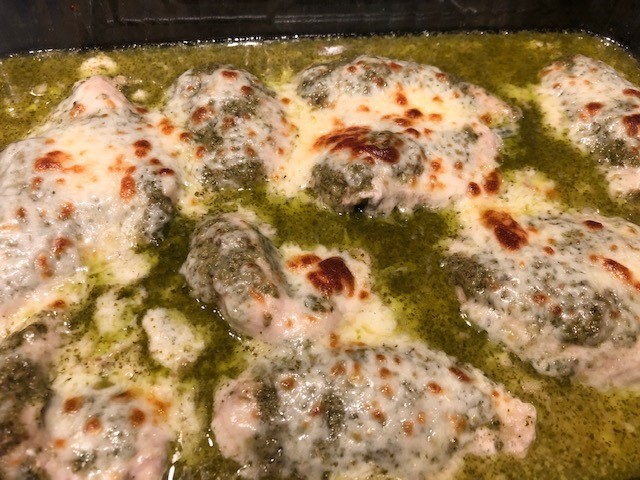 Takeout or Eating Out…we've cut way back on eating out and my goodness, I don't miss it at all. It had started to become not special. Not only for the boys but for us too. That is a lot of money (and bad calories) for nothing special. But, there is a time and a place for takeout or eating out. We're thankful for all of the wonderful options we have near us (Koi Koi, Dogwood, and Harvey's are three of our favorite restaurants) and by golly, it is glorious to have all the work of preparing a meal done for you…that makes it special in my book!
Not every meal will be perfect or Pinterest worthy. Sometimes we don't eat until 7:30-8 PM. Sometimes the meal is 100% store-bought or takeout. And sometimes it is cereal for dinner. Just remember, the kids won't remember everything they ate, but they will remember the time spent together as a family.
Dream. Build. Live.