Top 10 Kitchen Design Trends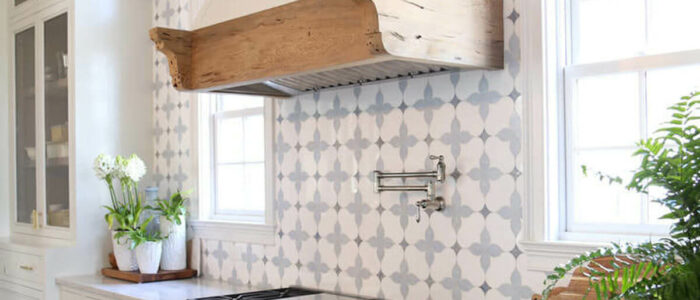 Striking the perfect combination of aesthetics and function is what great home design is all about. This is especially true in the kitchen. Modern kitchens have become a focal point where families and friends gather, talk, and eat. If you want to design a kitchen that's both functional and fun, take a look at our top 10 kitchen design trends: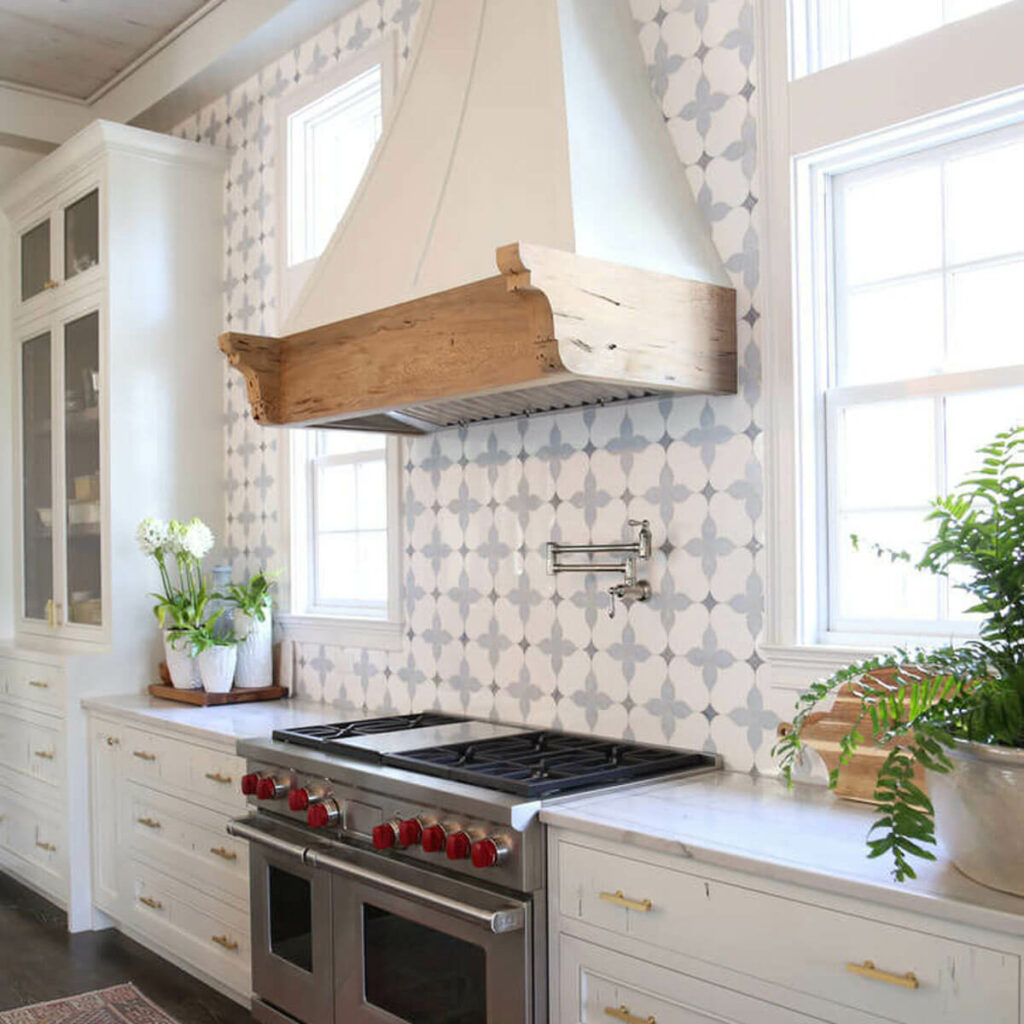 Trend 1: Bold backsplashes.
Whether you use a striking color, pattern, or material, a bold backsplash adds interest to any kitchen. Backsplashes can be a perfect focal point!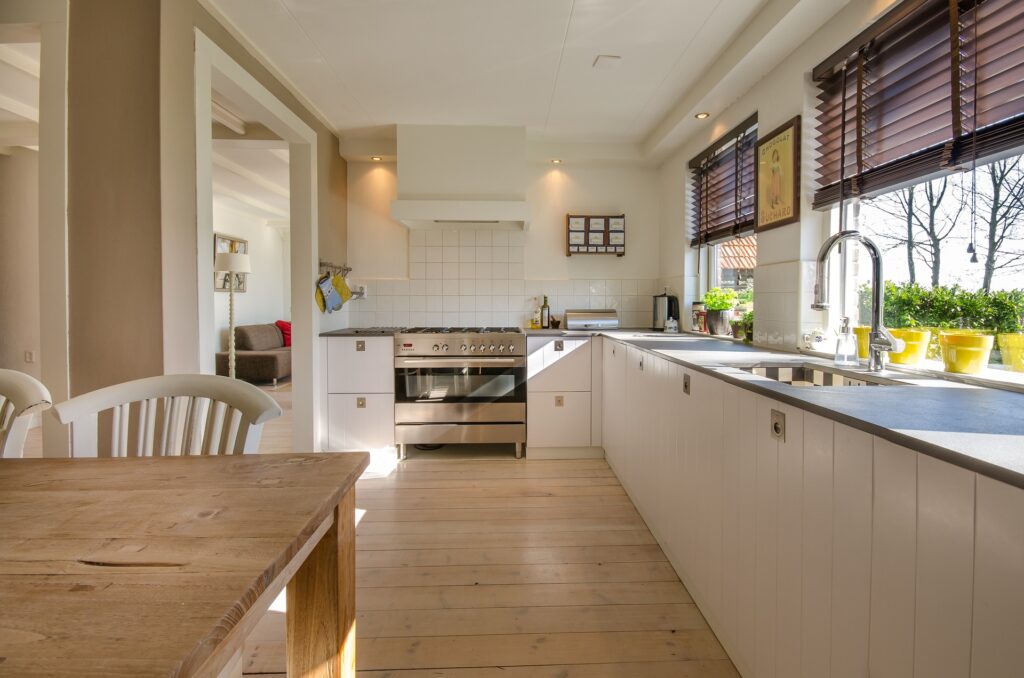 Trend 2: Lots of light.
Having a light-filled kitchen isn't new, of course, but oversized windows or window walls are trending. An expansive view of the outdoors helps bring nature inside.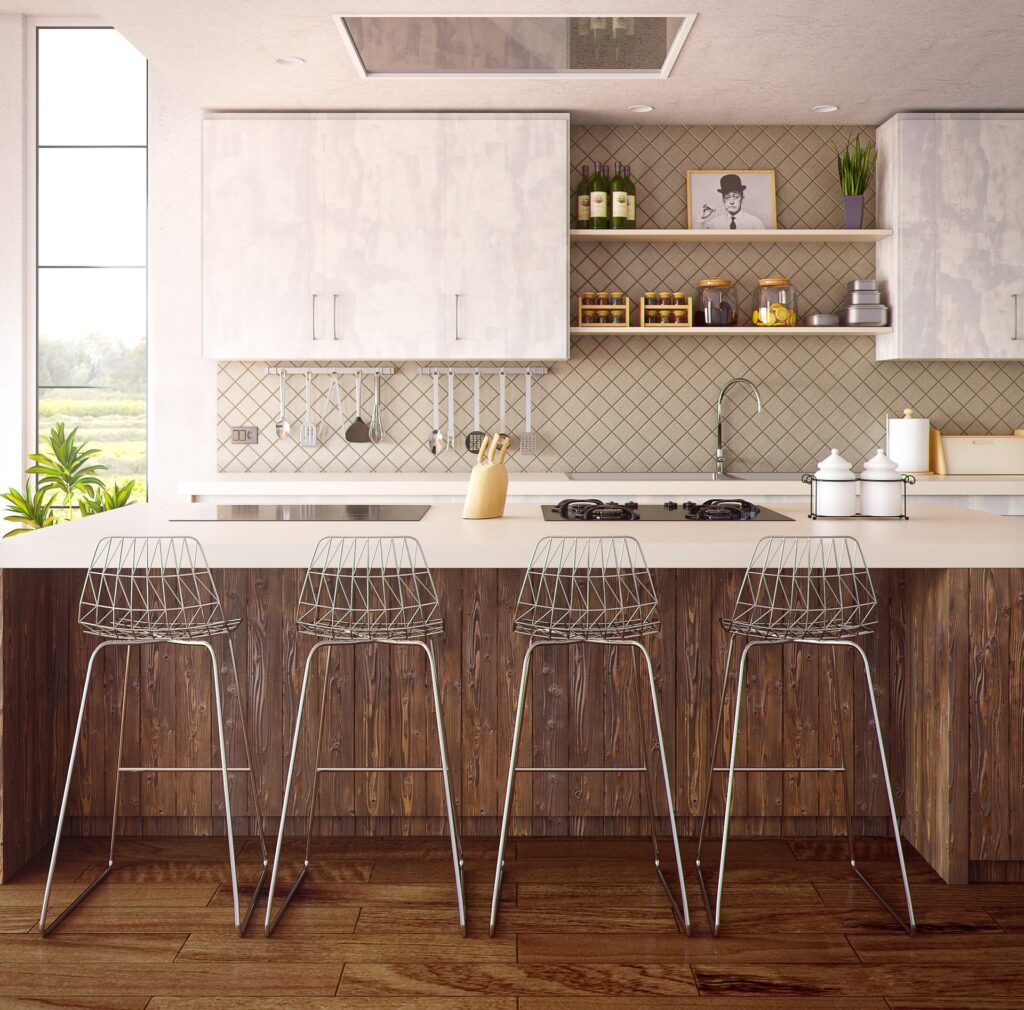 Trend 3: Nature-inspired hues.
Bringing nature inside doesn't stop there; we're also seeing nature-inspired color palettes everywhere in home design, and the kitchen is no exception.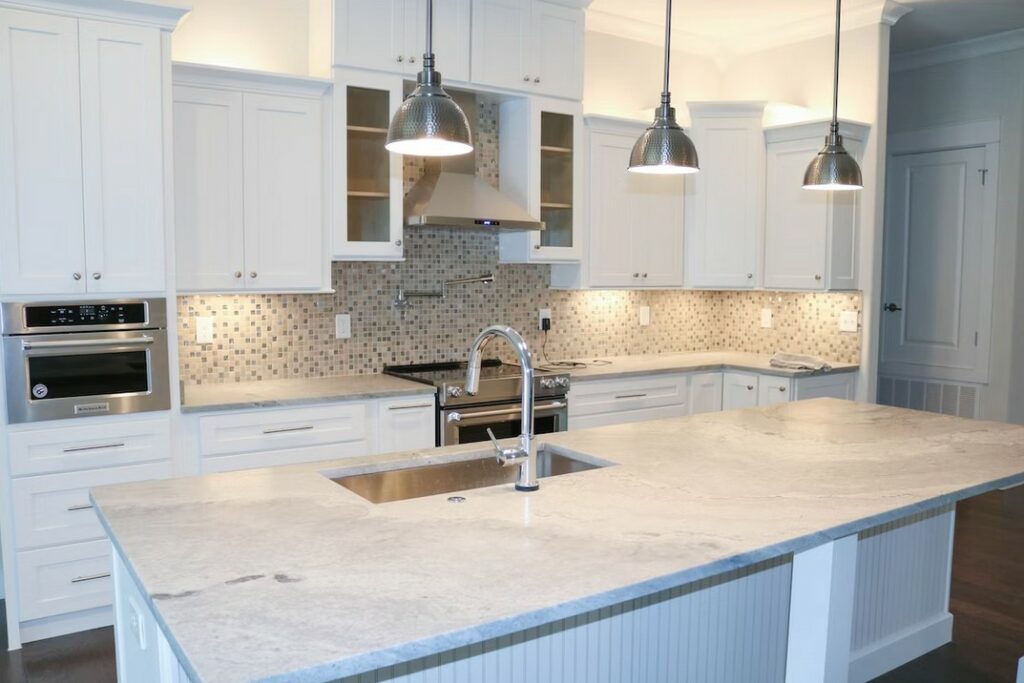 Trend 4: Large, single-bowl sinks.
A large sink looks classy and makes cleaning up large pots and pans easy. Consider a stainless steel sink for easy cleanup and maintenance, or a copper sink for a statement piece.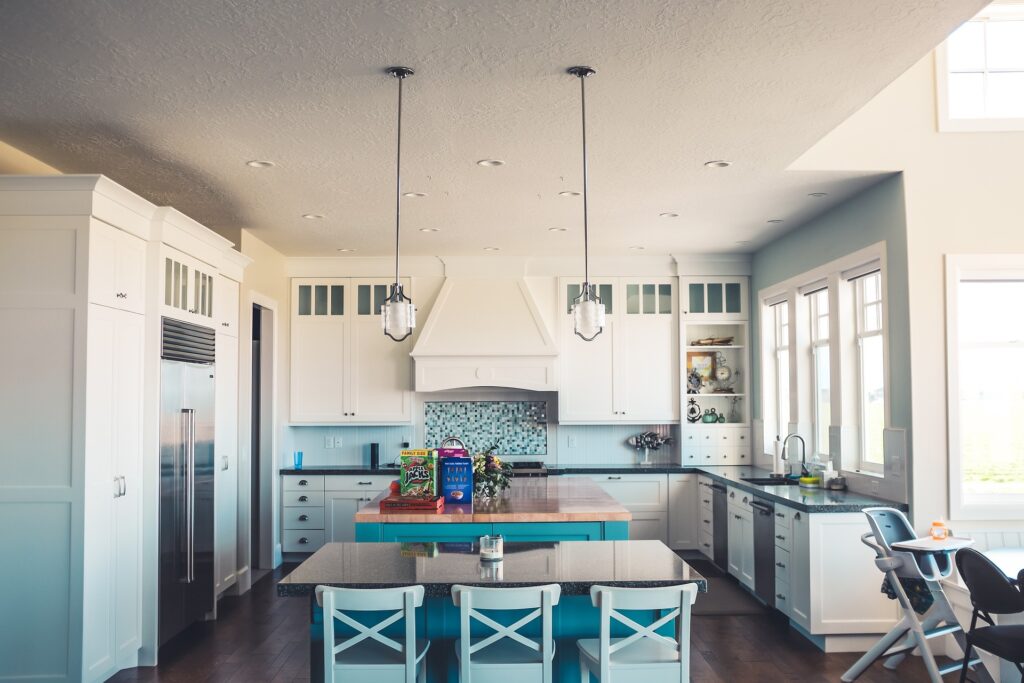 Trend 5: Double up!
Two dishwashers, two ovens, two large sinks… we've even seen some people installing two islands, one for gathering and one for meal prep! If you have the space (either in the main kitchen or in a butler's pantry), these duplicates can increase kitchen efficiency, particularly if your family likes to cook together.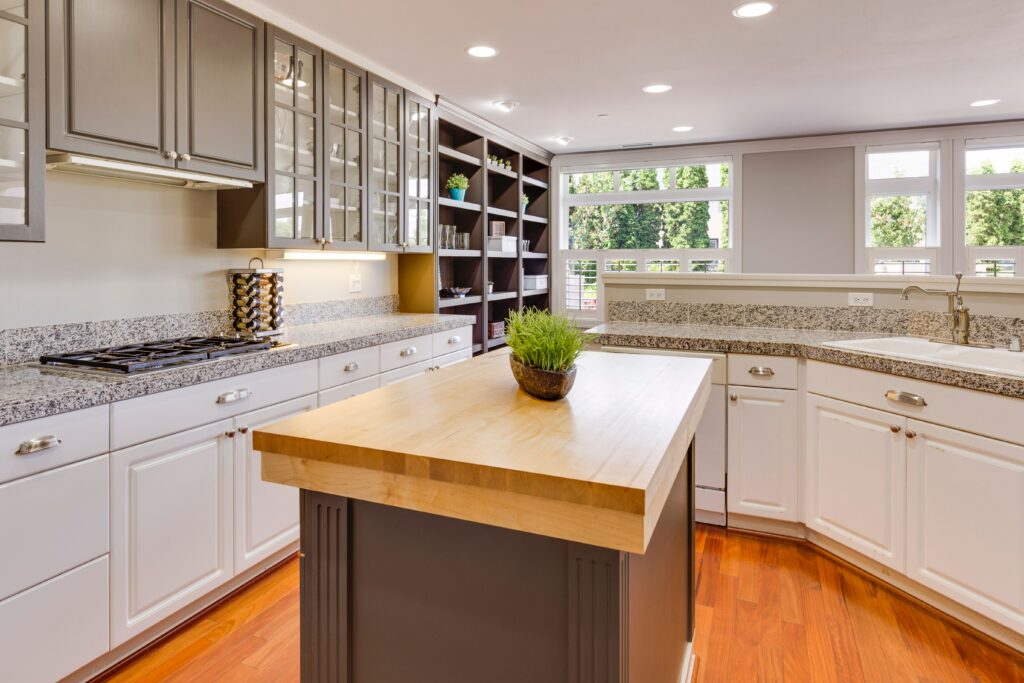 Trend 6: Mixed materials.
Mix it up to add texture and interest! Rather than choosing just wood and stone, for example, you might choose a combination of wood, stone slab, metal, and tiles.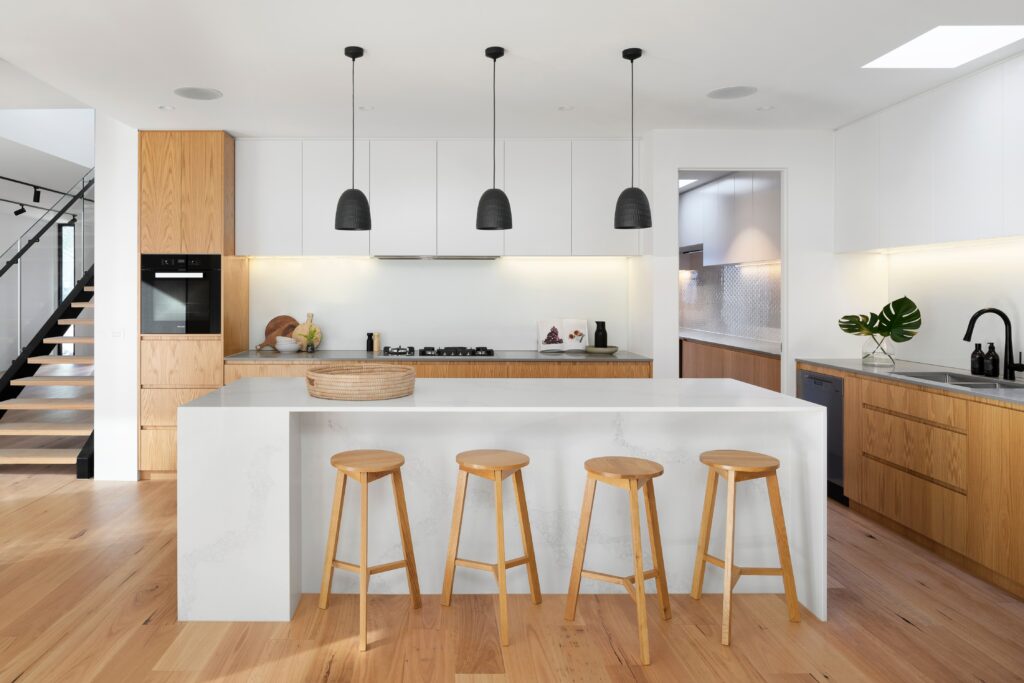 Trend 7: Open concept design.
The key to maximizing an open concept kitchen is establishing different areas for different uses. For example, we've seen a breakfast nook that transformed to a homework station in the evenings. This use of open concept design allows families to spend more time together as they move through their day.
Trend 8: Out-of-sight storage.
Whether it's custom-built cabinets or an organized pantry, you need space to tuck away spices, baking sheets, cutting boards, your favorite kitchen tools, and even small appliances like your stand mixer or coffee maker. Clear counters are in!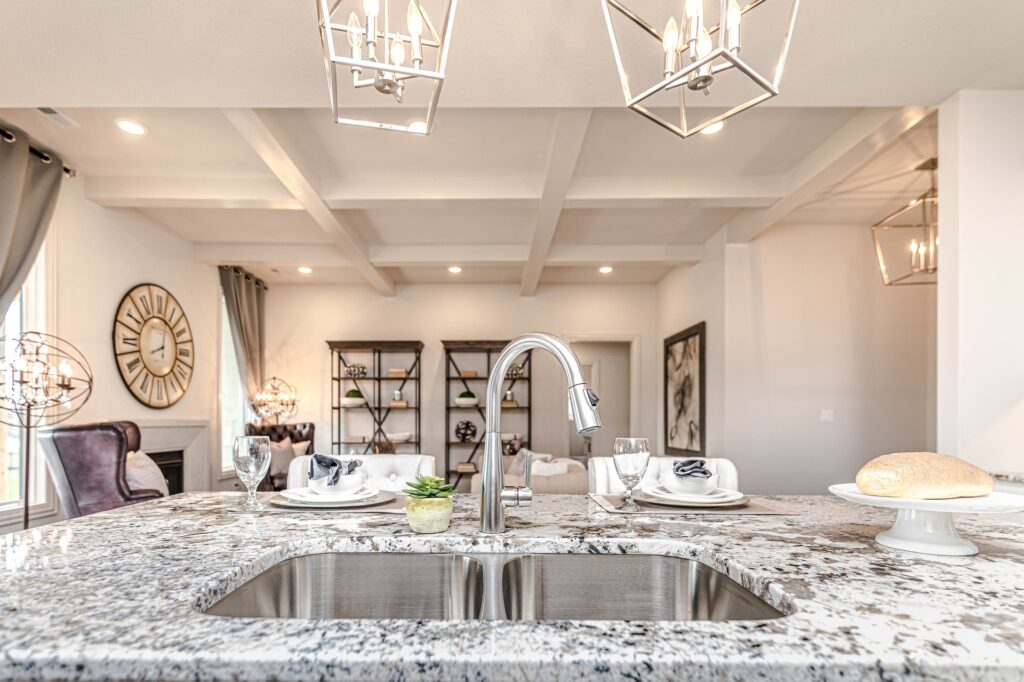 Trend 9: Statement granite.
Granite will never go out of style, and this year it's being used to make a statement. People are choosing granite countertops with dramatic veining and sophisticated colors.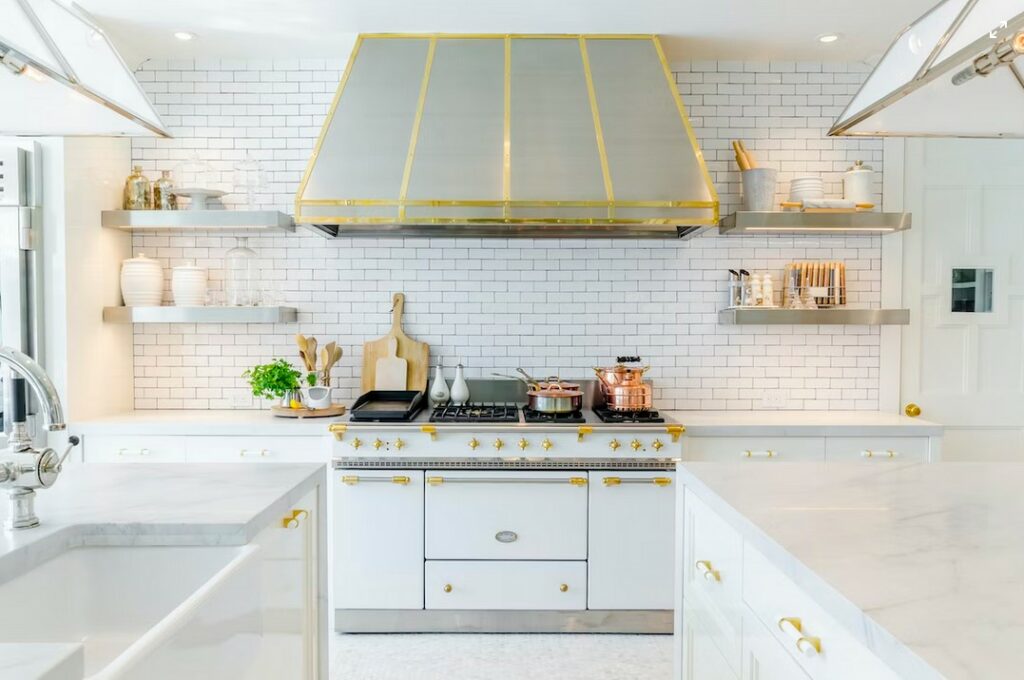 Trend 10: Custom touches.
An oversized stove and range may be exactly what you need in your chef's kitchen. Why not go bold with it by adding metal accents that match the hardware throughout the space?
Remember: home design choices are highly personal. If these trends don't appeal to you, start daydreaming about how you could add your own style. The options are truly endless.
Dream. Build. Live.