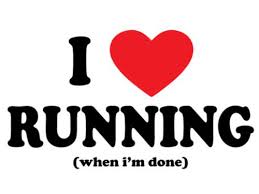 Happy summertime!  It feels like just yesterday I was wishing you a Happy New Year in my first blog post of 2015.  We are officially well into the second half of 2015 and I wanted to offer you an update on my 2015 goals.  As you can see, I'm still faithfully using my "At-A-Glance" desk calendar.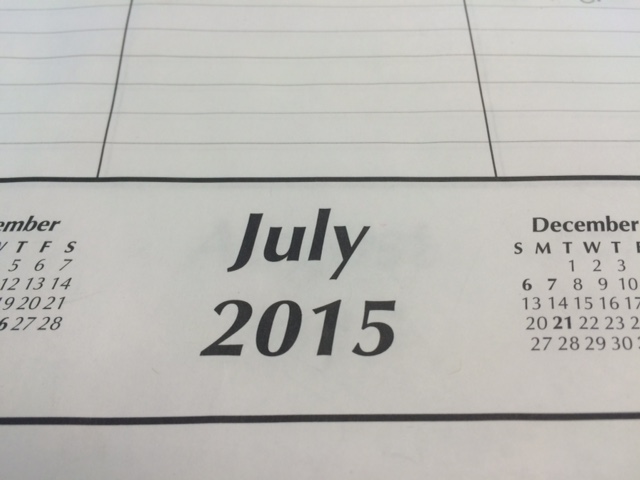 Like many, I set out all the typical personal resolutions (eat better, exercise more, blah blah blah).  While I'm still working on eating better, I have started running again!  I've already completed the GW 10 Miler and the Lawyers Have Heart 10K (hilly course!).  And I've just started training for a half marathon which I will be running this October.  It's been good to get back into running…good for my soul (and as "they" say, good for the body too!).  It's still not my favorite thing to do (which is why I really need run!).  I've adopted this motto…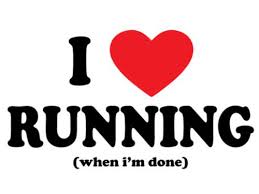 I also had three primary goals for NDI in 2015 and I'm happy to report we've already accomplished many of them.
Goal #1 – Fully Implement Our New Software System
We have successfully implemented our new software system with the exception of the Client Portal (coming soon so stay tuned).  We went live with accounting and sales on January 1 and then production followed.  The subcontractors and suppliers have been up and running on their portal for about a month.  There have been a few hiccups here and there but overall the new system is great!
The Client Portal will be available for all clients under contract and it will provide access to important construction documents, option and color selection information and more!  Our goal is to have this up and running this summer.
Goal #2 – New Designs
Last year we set out to add new blood to our portfolio.  It started with the release of the Chesterbrook Model which has two different elevations to choose from.  The Chesterbrook Craftsman and the Chesterbrook Traditional were released in August 2014.  It ended being one of the top sellers in 2014.
We're in the process of building the first Chesterbrook Craftsman in Falls Church and it should be completed early fall 2015.  I can't wait to see how it turns out.
We also released our new Sherwood Model.  I love this house!  We completed the first Sherwood earlier this year.  I chronicled the process of building that house in a blog series that explains each and every step in the process of building a custom home.  From selecting the perfect lot and construction financing to site preparation and  making selections, this series will help you understand the ins and outs of custom building.  You can visit this link for a photo tour of the first Sherwood.
In June, we revealed our newest home design, the Langley.  This is a great house.  We're hoping to break ground on the first Langley in August 2015.  We will be building it in Falls Church.
Goal #3 – Product Enhancements
In 2015, we rolled out new interior trim options available on our Legacy & Estate homes.  We now have a Craftsman interior trim package that fits well with our Craftsman style homes. It features 5.25" baseboards and flat window and door casing.  Clients can also choose a lever door handle (pairs well with the Traditional trim package) or a round door handle (looks great with the Craftsman trim package).  It has been a well received change.
We're still working on some other enhancements.  We will be trying some of them out in the new Chesterbrook Craftsman currently being built so stay tuned!
I want to thank you for reading my blog!  It is always so humbling to meet a reader and I always enjoy your comments!  It keeps me writing and always looking for informative and interesting topics to share with you.
Not like I could ever run out of things to say about custom home building.  It is a vast world and I'm so blessed to be part of it.
Dream Big.  Build Smart.