What We're Building: Jen's Week In Review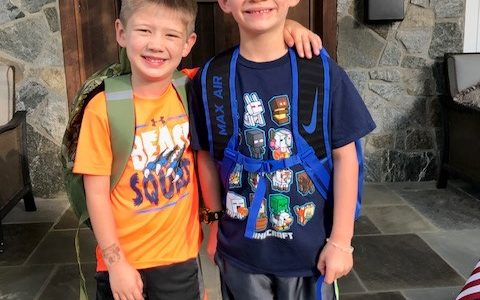 Happy Friday! I hope this finds you well and having an awesome September! It's that time of year…summer vacations are done, kids are back in school and we are scheduling some really fun events here at NDI!
Our Last Summer Getaway
Our last hoorah of the summer usually consists of a family road trip to visit with my mom in NC. On our way home, we stop in Williamsburg for a couple of days. We've been doing this for the last few years and we love it! Busch Gardens is definitely a highlight!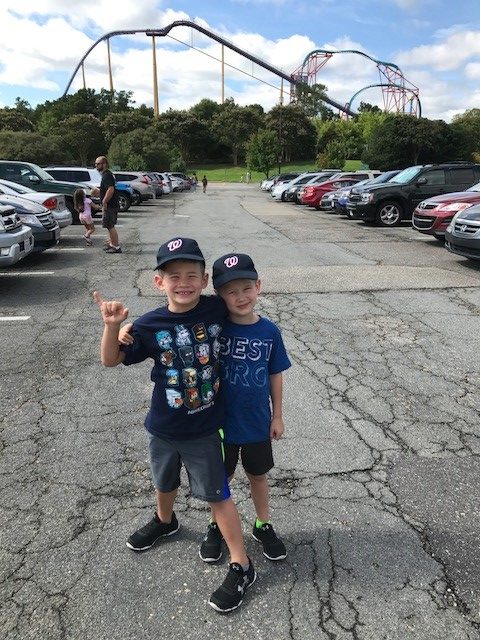 The boys have started getting into the rides which is super fun for Paul & me. A family favorite? The teacups – Andrew and I love them. Paul and Nate, not so much.
But Nate is starting to like roller coasters. He rode the Loch Ness Monster with Paul for the first time. This ride is no joke – loop and all! He was PUMPED when he got off…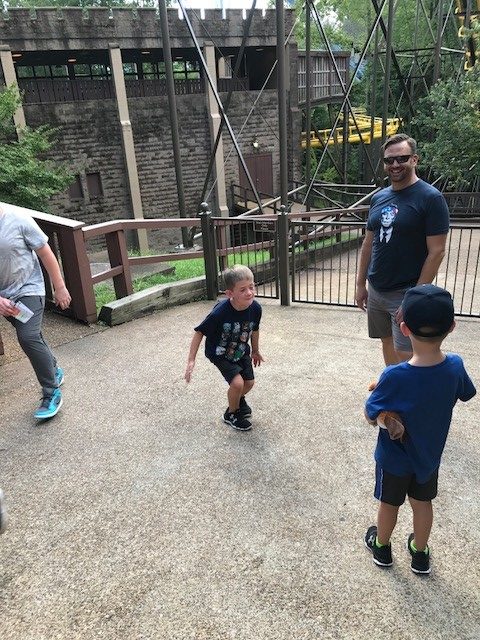 He also rode the Mach Tower with me. Are you familiar with this "ride"?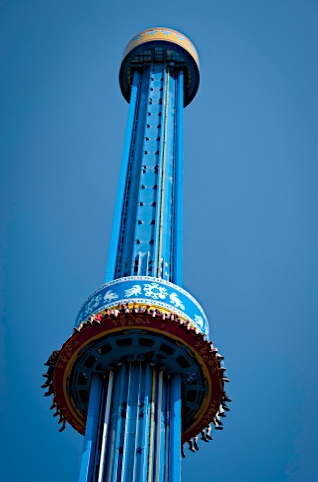 It's the one that takes you up (higher than any point in the park), let's you hang out a bit, and then drops you at "mach" speed. It is frightening, ridiculous, and fun all in one!
The Williamsburg/Busch Gardens portion of the trip is short and usually ends up being 2 days of us (me) saying "YES" to our boys. As parents, we relish in saying "NO". Paul and I were both raised hearing the word "NO" and we think kids need to hear it. Often.
But when we're in Williamsburg, we (I) spoil them by saying "YES" to almost anything.
Yes to ice-cream at 11 AM.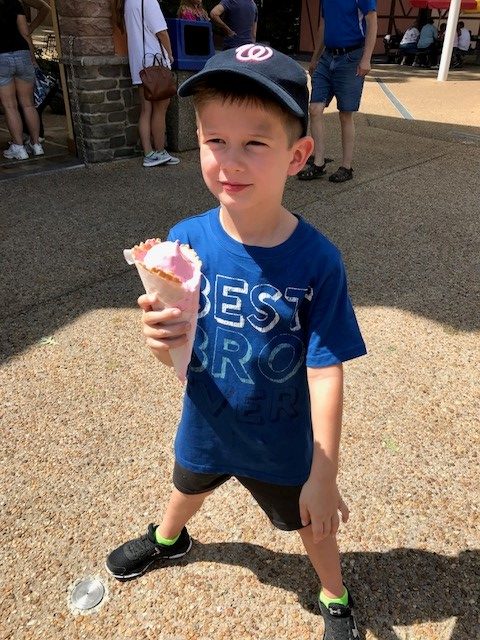 Yes to cotton candy after that.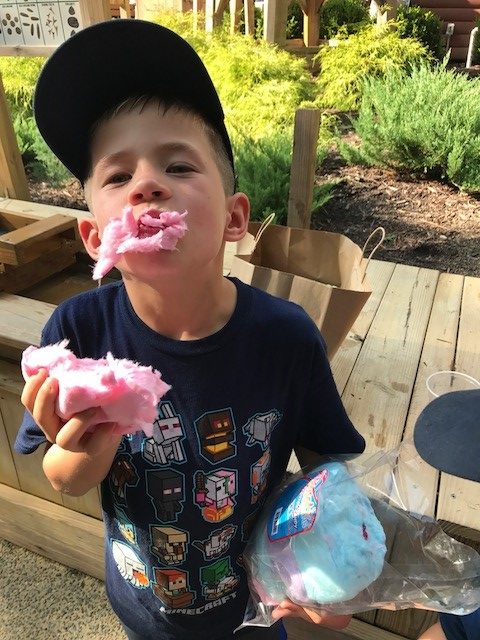 Yes to Putt Putt golf at 10:30 PM.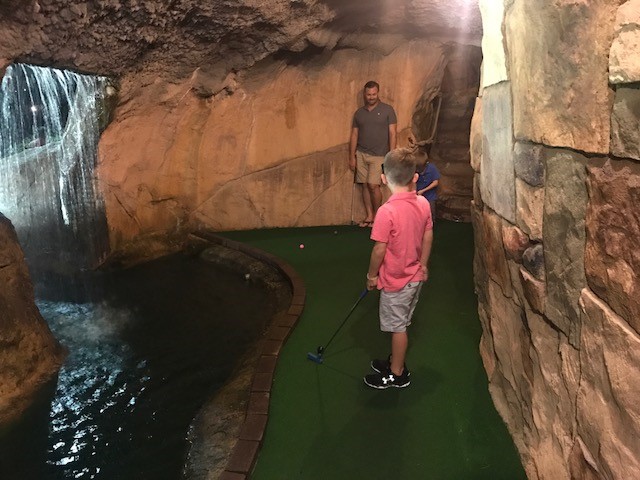 It's all good and it's all fun. Until we get home and then we have to spend a little time reminding them what the word "NO" means. But I still love spoiling them and not feeling guilty about it!
Back To School!
My sweet baby Andrew started Kindergarten and Nathan started 1st Grade last week!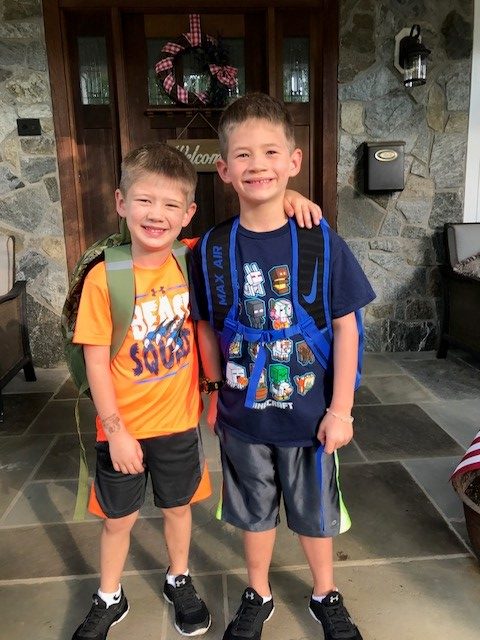 Now that the boys are attending the same school, they are riding the bus together. On the first day, big brother Nate took Drew under his wing and showed him just what to do. How cute are they? I think it's so great they are so close (when they're not trying to kill each other).
There are so many things about this current stage that I'm loving right now – one drop-off/pickup to make, no preschool payments (can I get an AMEN!) and routine routine routine! It's the little awesome things in life that make me happy!
DUAL OPEN HOUSE 9/16 & 9/17
We have a very special event this weekend! We will be showing our Nottingham Model AND our Chesterbrook Craftsman Model this weekend in Falls Church. These homes are no more than 1.3267 miles away from each other so it will be super convenient for you to see both! And they are so different. Be sure to check them out!
Come see us! These homes are beautiful and we will be turning them over to the new owners soon!
For more information about this weekend's open house, click HERE!
Black & White Tile
I'm obsessed (OBSESSED!) with this black and white patterned tile. I love it for a Laundry Room but if you're feeling bold, it would be beautiful in a bathroom as well!
On The Blog This Week!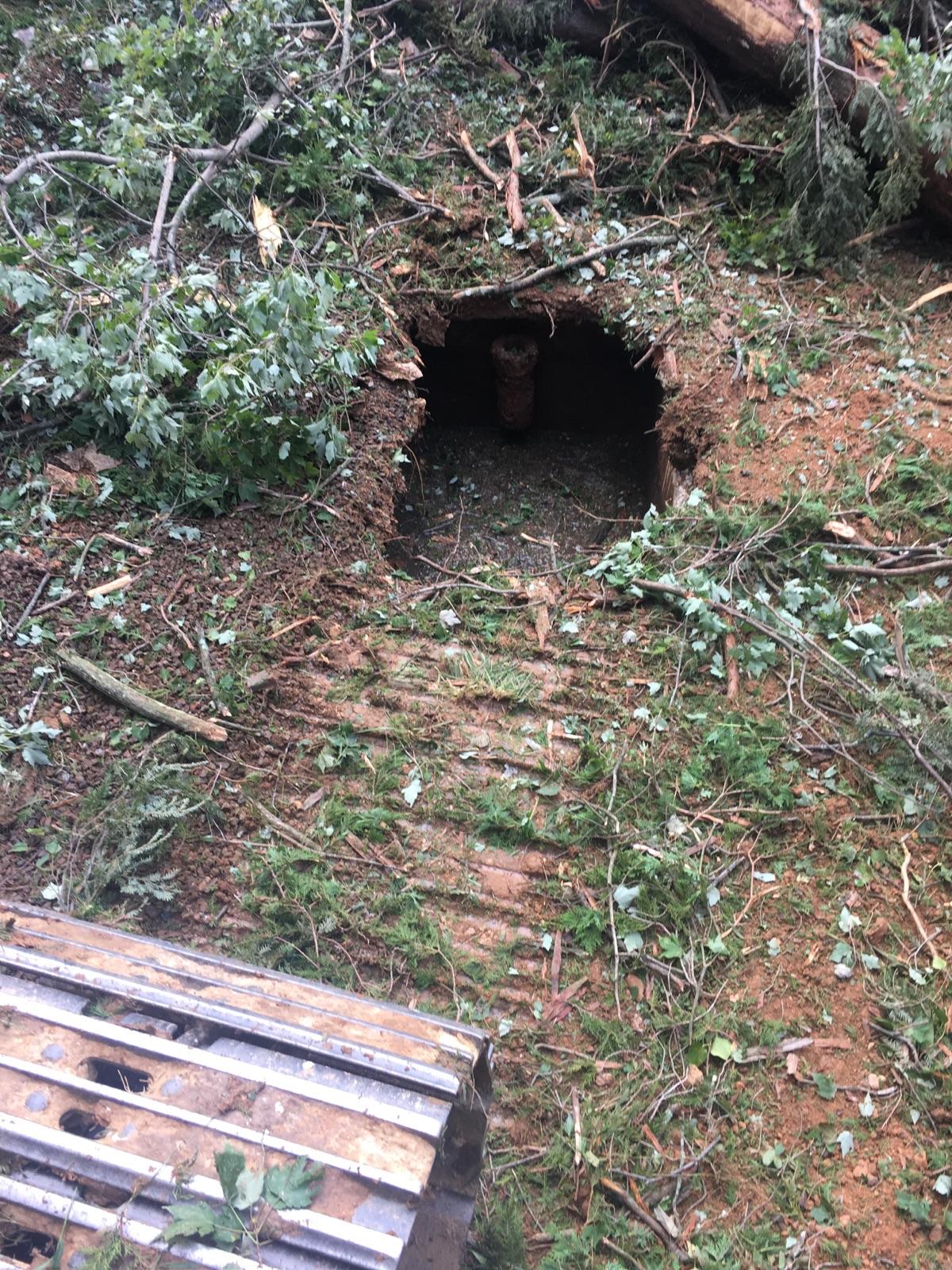 Check out the latest post in my How To Build A Custom Home Series! Wonder what it means to prep the site for construction? This week, I covered getting through the site prep phase, unfazed!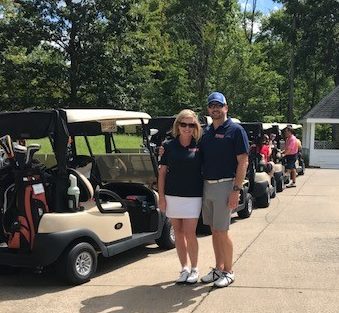 Did you know I had a Summer Bucket List? I did and I had so much fun with it! Now that summer is over, I'm sharing what I was able to check off the list (and what is still a work in progress!).
Thanks for stopping by and reading (my very long) post today! Enjoy your beautiful weekend. Hope to see you at the Open House This Weekend!
Dream Big. Build Smart.