What We're Building: Jen's Week In Review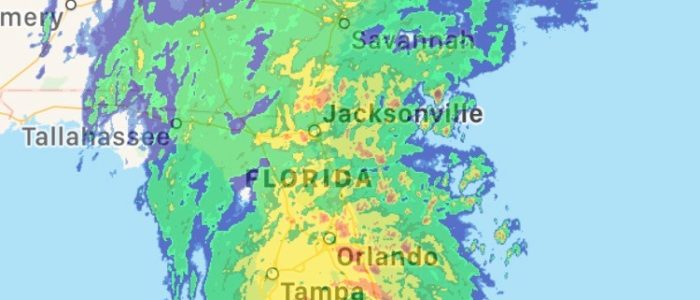 Happy Friday! Great week over here and we're getting ready for an exciting weekend!
POP-UP Open House This Weekend
We just completed a Vienna Model in Falls Church and we are showing it Saturday, September 23 & Sunday, September 24.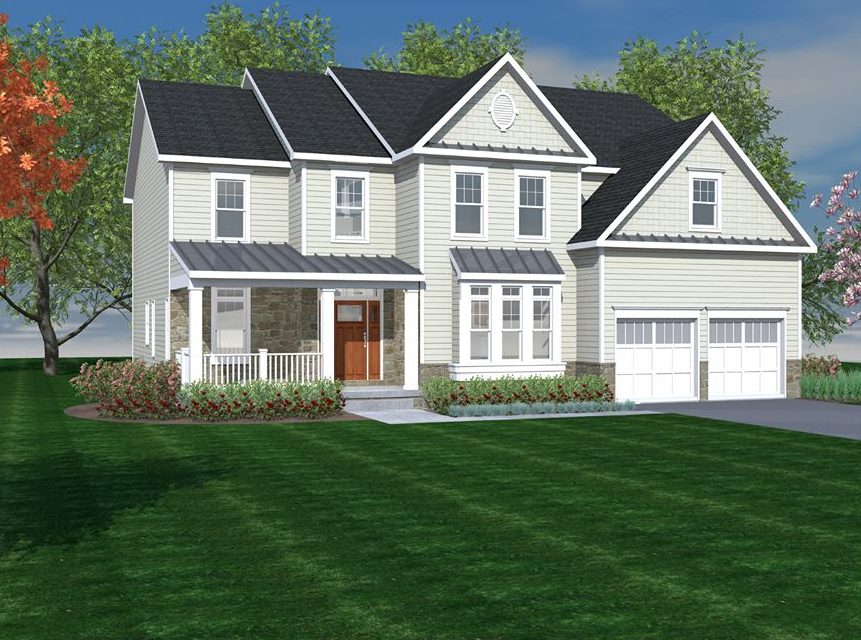 This is one of our most popular designs and after you see it, you'll know why! Open floor plan, lots of flexibility and great use of space. I hope you will stop by and see us!
For more information about this weekend's open house, click HERE!
Complete Custom Home In Great Falls
We're almost done with this beautiful complete custom home. I spent some time with the owners last week reviewing some last minute details (including the projected move-in date!) and snapped a few pictures to show you.
First, look at their sweet dog they brought along. He's already making himself right at home!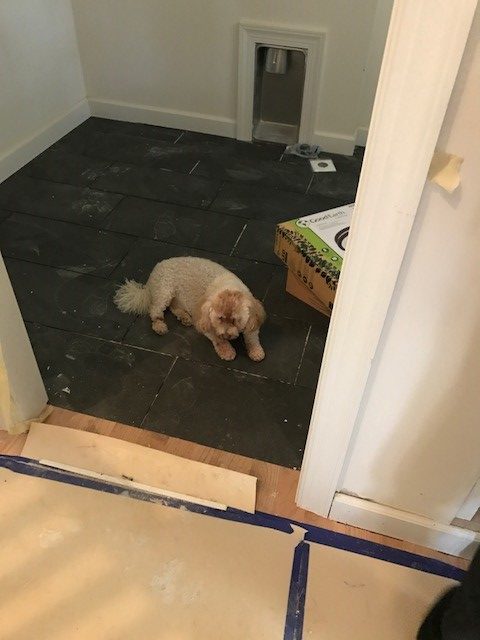 This picture was taken in the Great Room and it doesn't do this beautiful fireplace justice – it truly is the centerpiece of the room.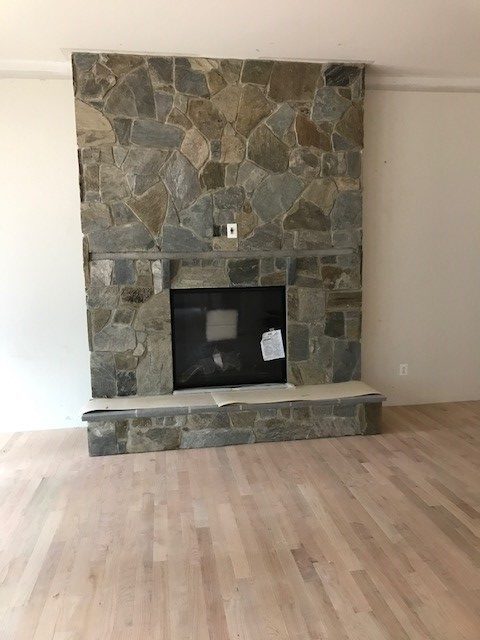 I'm loving the kitchen. The tops & appliances aren't even in and I love it.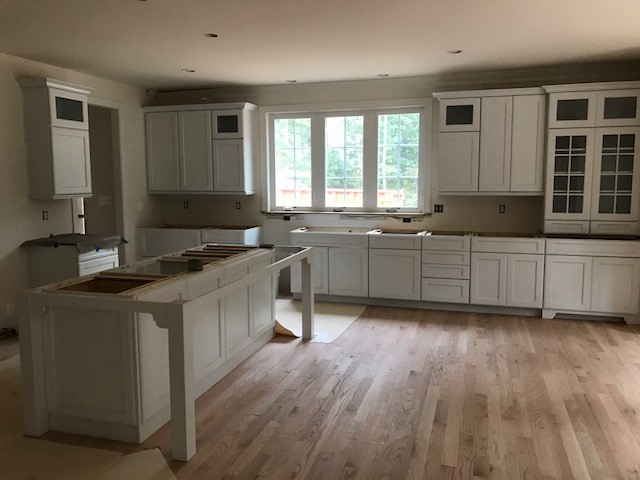 This project has been a lot of fun (designing and collaborating with the client is my favorite!) and it is so exciting to see it coming together. I can't wait to show you the finished house!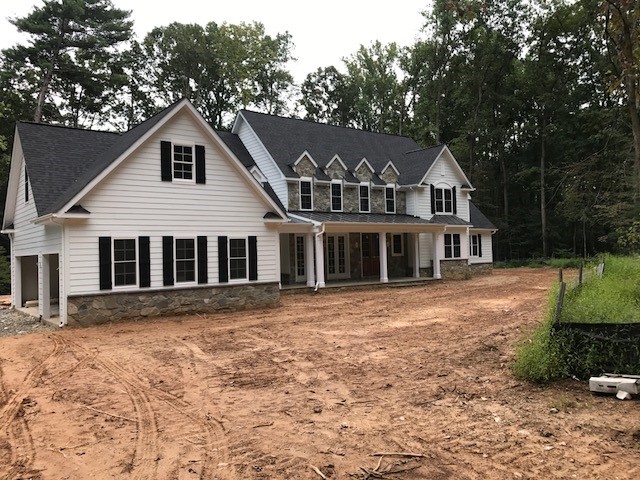 On The Blog This Week
The latest post in my How To Build A Custom Home Series is all about the Pre-Construction Meeting.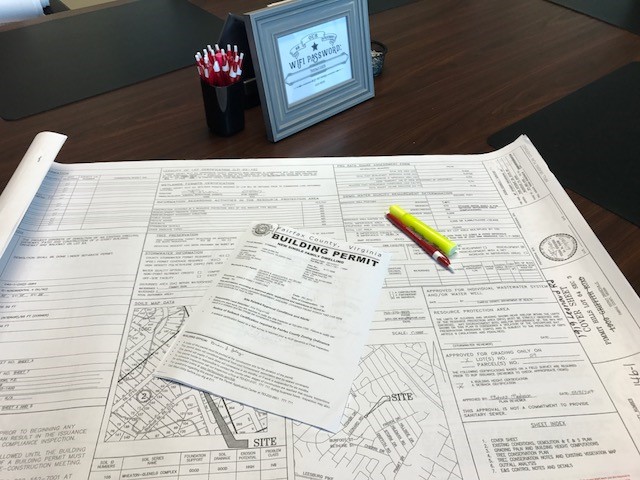 Check it out and learn why this meeting is such a fun milestone!
Do you know about the NDI Gives Back Foundation? We're super proud of the work we do in the community through the foundation and earlier this month, we held a golf tournament & fundraiser for our scholarship program.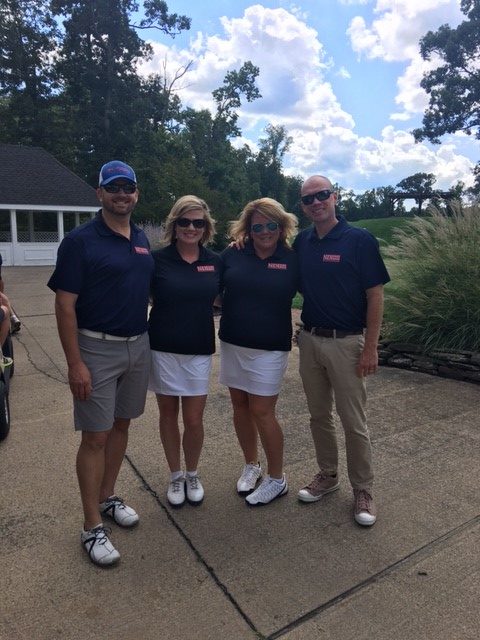 Oh Mother Nature
The destruction left behind from the recent hurricanes and the earthquake that just hit Mexico is devastating for those impacted. Lives lost. Homes lost. It breaks my heart.
We have family in south Florida so when Irma came through, we were doing a lot of hoping and praying they would remain safe and their homes undamaged. When the storm hit the U.S., it literally took up the entire state of Florida!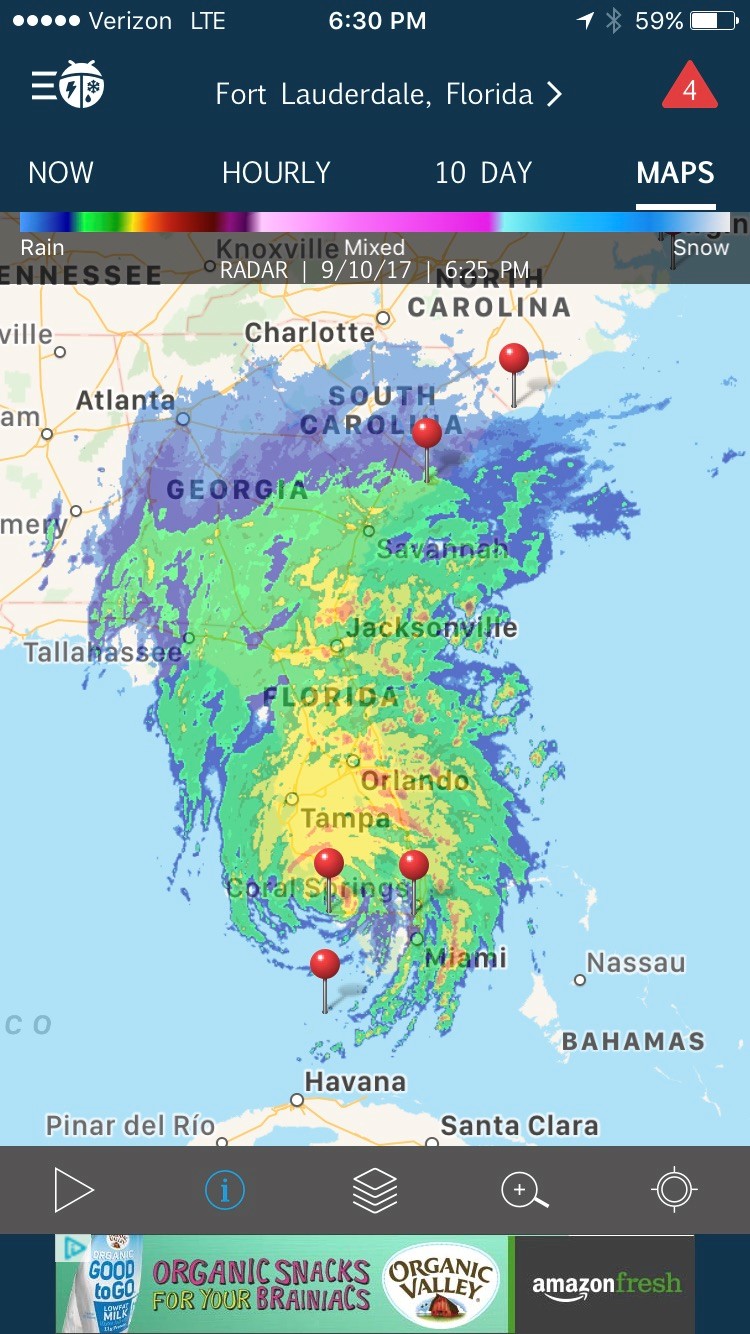 Thankfully, our family stayed safe through the storm and aside from several days of no power, their homes were fine.
Natural disasters like major hurricanes and even earthquakes, can impact the building industry in two major ways. The first is through supply and demand (READ: material shortages and prices increases). With all the rebuilding that will need to occur, materials prices for materials like lumber, shingles and drywall are expected to rise. How much we still don't know. The second impact is on labor. There will be teams of construction workers making their way down to the devastation in Florida and Houston (don't forget about the Harvey victims still reeling from the flooding) to help rebuild. We've seen it before where labor is pulled out of our market to work in areas recovering from storm damage.
Still not sure of the impact here in northern Virginia. Right now, we will continue to pray for all those who lost.
Thank you thank you for stopping by my blog today – it means a lot to me that you take time out of your day to read my words. Wishing you a wonderfully restful weekend!
Dream Big. Build Smart.