What We're Building Next Door: Prepping The Site For Completion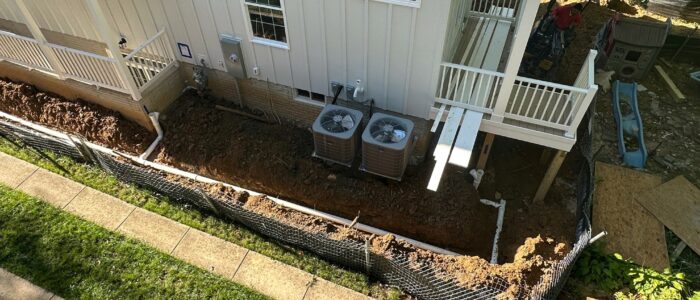 In case you missed it, I'm writing a blog series chronicling the construction of my neighbor's NDI home. I've built for friends before, but there is something about being asked by your neighbor! We've been friends and neighbors for over 10 years, and I am honored they asked us to build their new home.
This week marks 6 months from the day we excavated. We still have a few more weeks to go, but I am super proud of the progress we've made. And the house is looking so beautiful – can't wait to share the finish photos with you!
What's happening next door? We are getting so close to the end of my neighbor's build which means it is time to prep the site for completion. Each home we build will have different requirements for completion depending on the municipality and  individual site requirements. Next door, we had storm water management requirements (piping the downspouts under ground), as well as one tree we were required to plant.
Aside from that, we had the normal site activities like fine grading, driveway and lead walk installation, and sod.