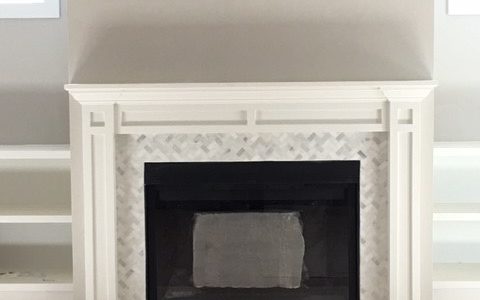 We sold our Langley Model earlier this month. It made me a little sad because I really love that home. Partly because of the design but also because of the finishes. There were several design elements we used that I'm crushing on right now. In fact, as I begin planning the finishes for our next spec home, I'll be looking to repeat a few we used at the Langley Model.
Sand & Finish In Place Hardwood Floors
We've installed these before and every time we do, I ask myself, why don't we do this in every spec home we build? They are SO very pretty.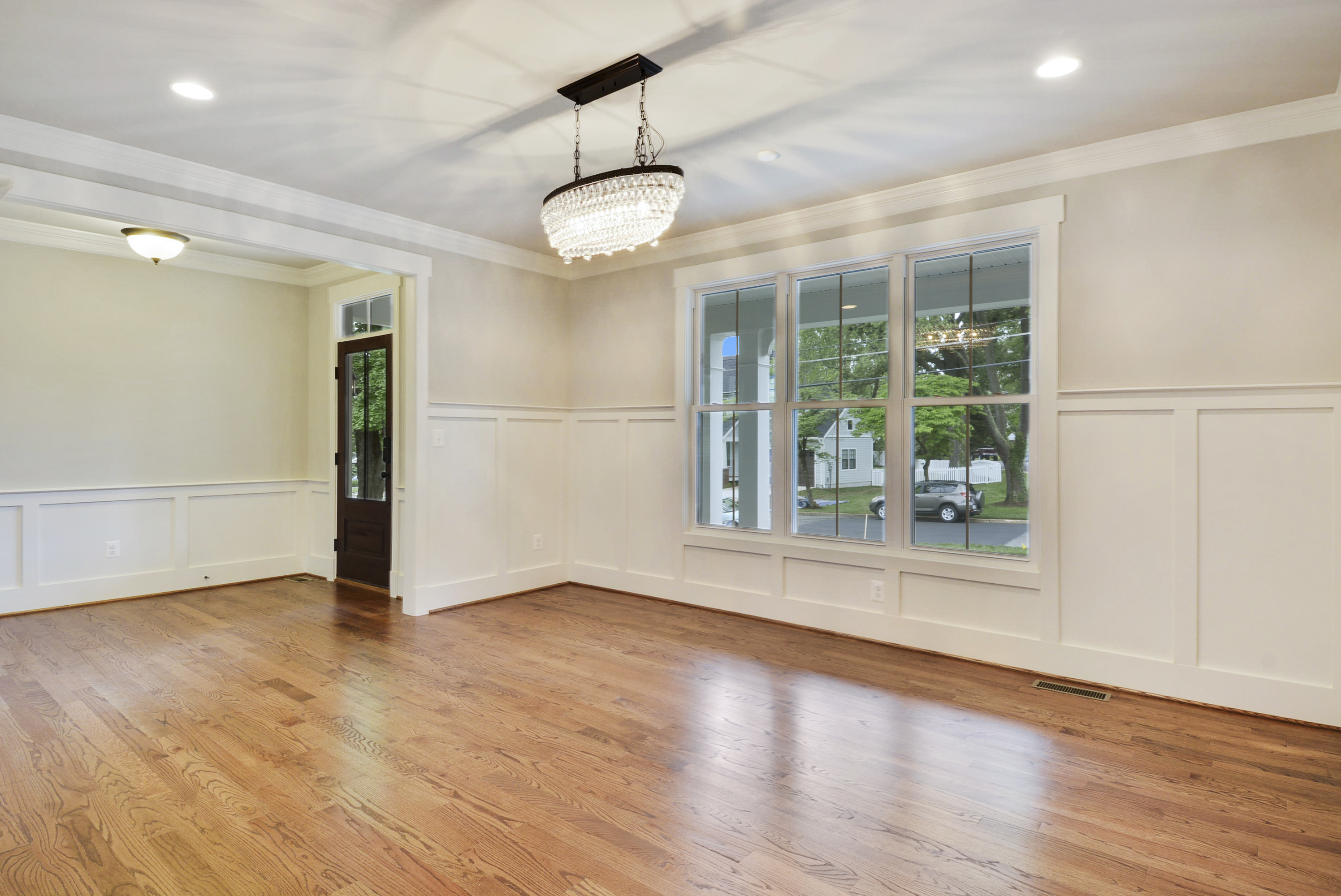 What I love about this type of flooring is that it is installed unfinished, sanded (then sanded again), and stained onsite. When it's done, it is one continuous finished surface (vs. the beveled edges/joints between pre-finished hardwood planks).
For the Langley Model, I chose a warm stain called Special Walnut.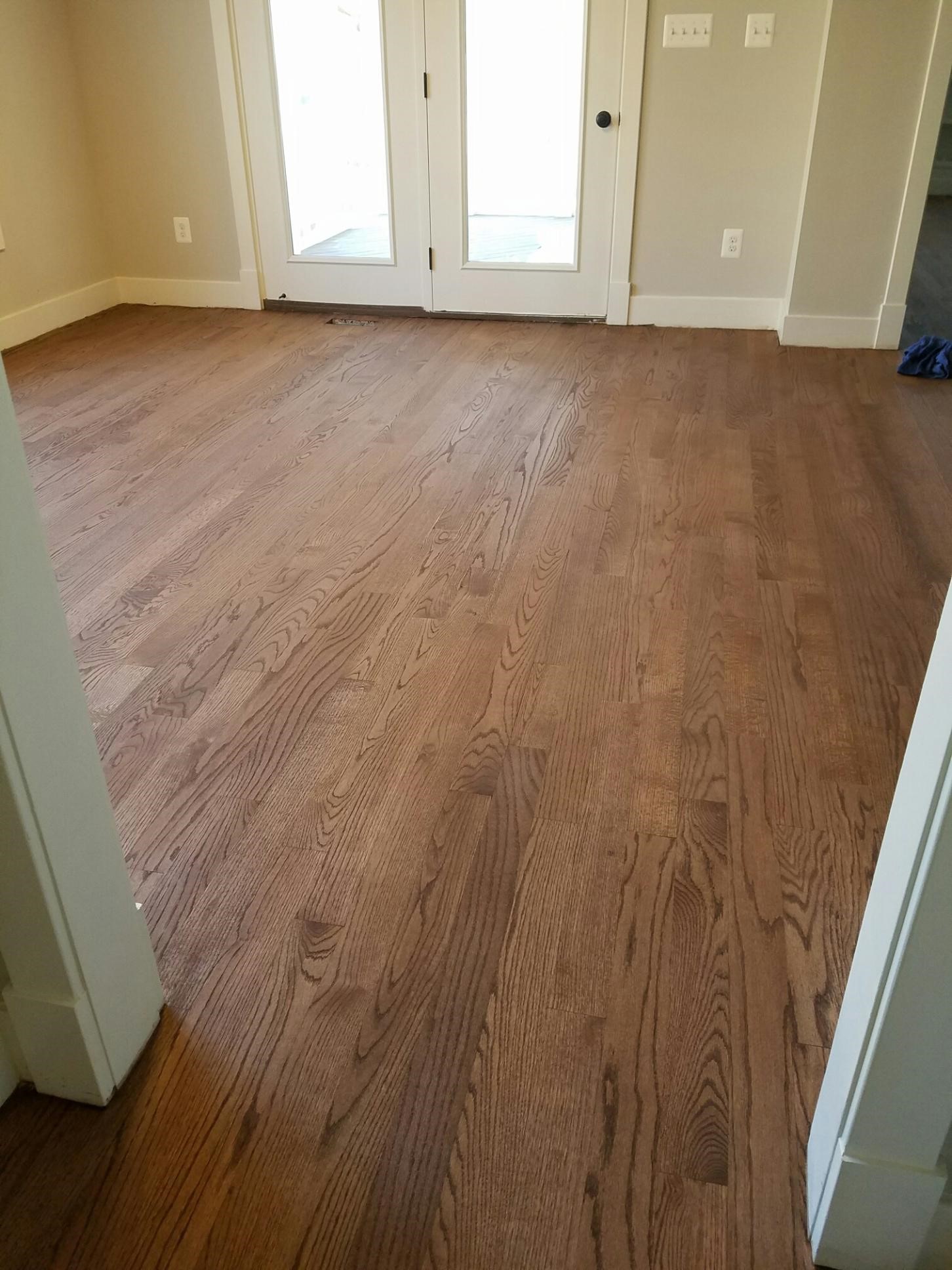 With the cabinets being a dark gray, I wanted the contrast of the lighter wood floor.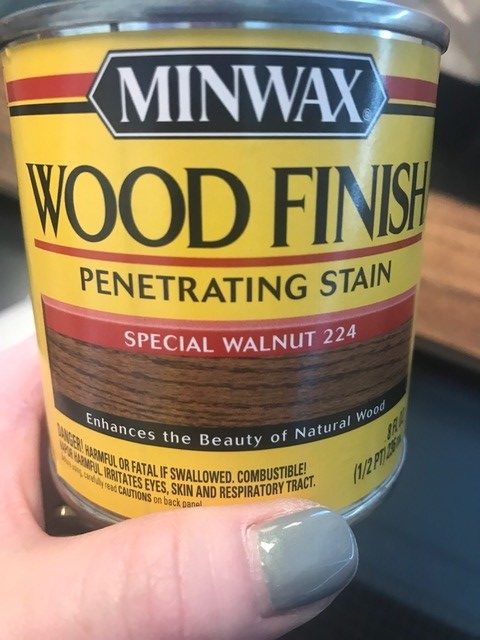 I think it turned out really pretty.
Sand & finish hardwood flooring can be slightly more expensive and it takes longer to install (and no one can be in the house while install is happening) but I think it is completely worth it.
Wood Grain Floor Tile
We're seeing this trend all over the place and I think the look is here to stay. We installed it in several areas in the Langley Model. One of my favorites being the Owner's Bathroom…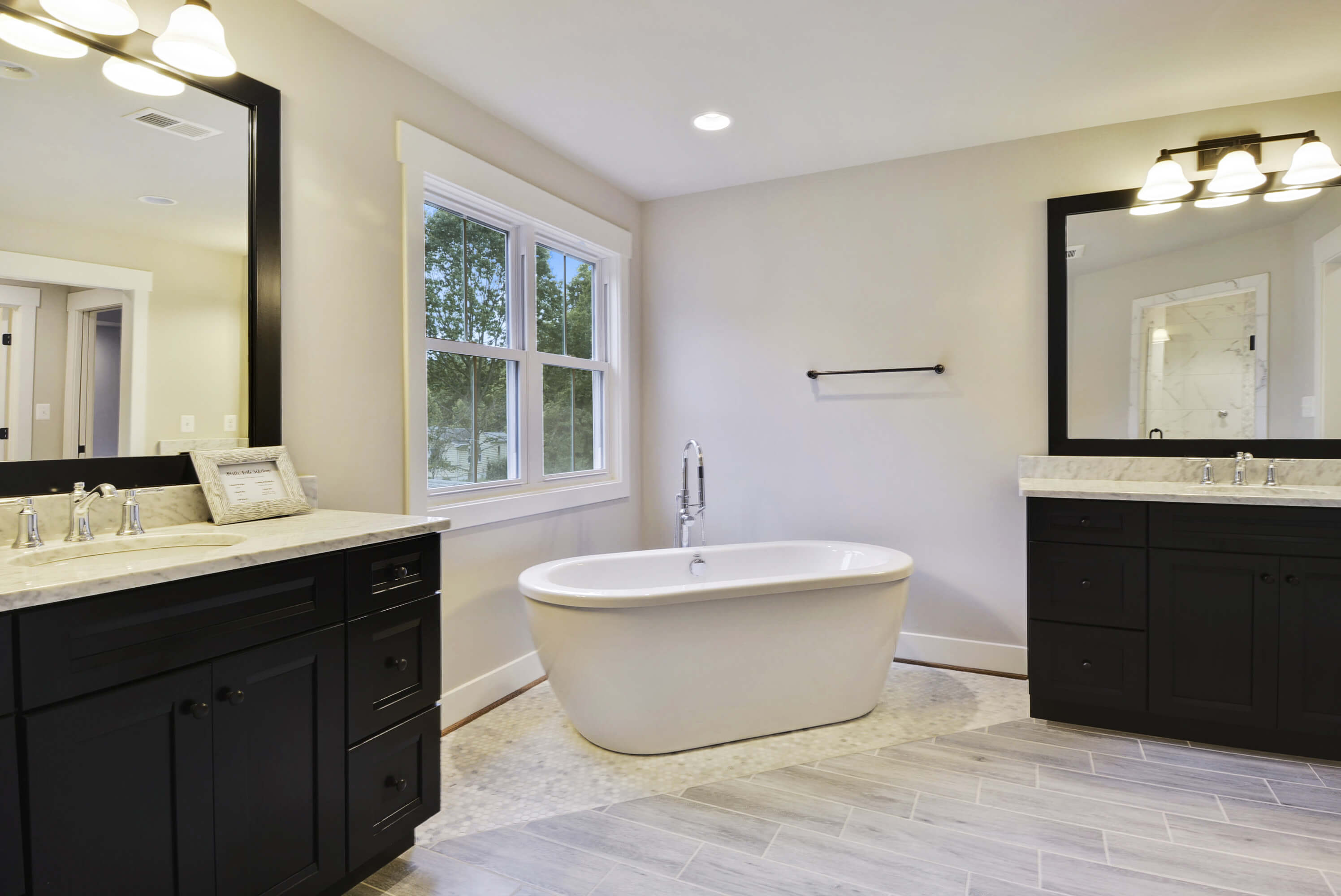 We used it on the floor and accented with marble hexagon tile under the pedestal soaking tub.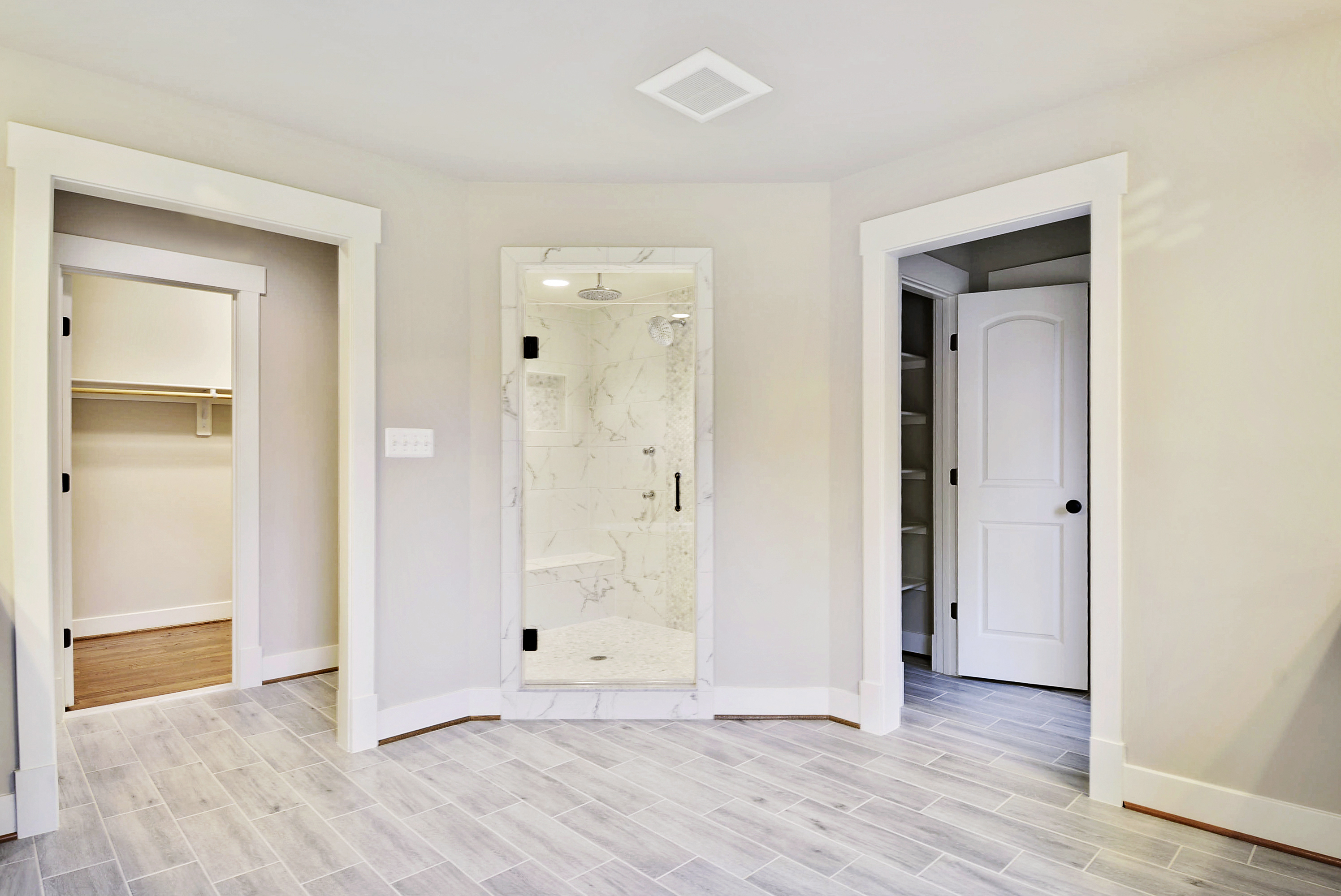 In the shower, we used more marble. It looked GREAT with the wood grain tiles on the floor.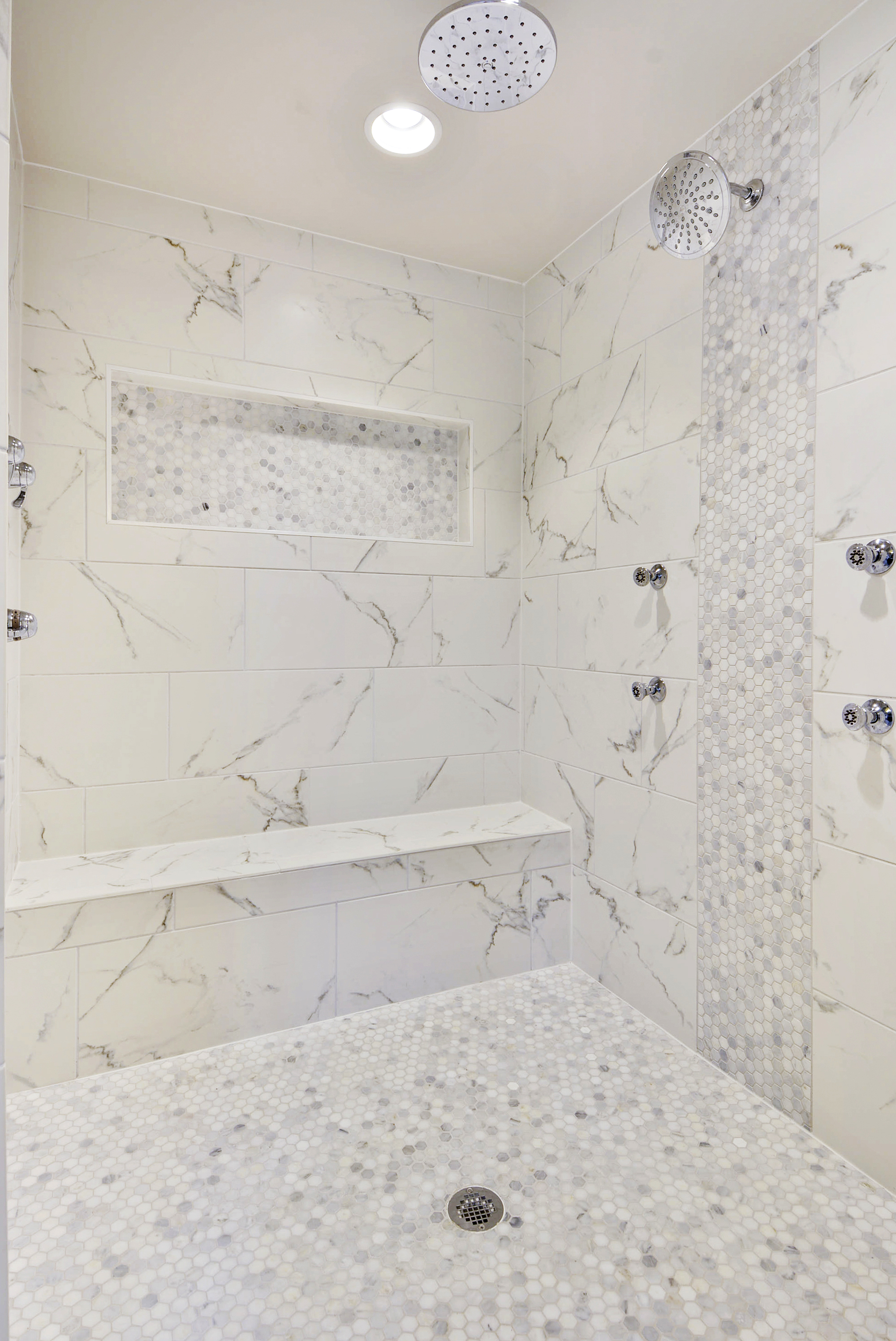 Marble Tile Fireplace Surround
This is the first time we've used tile on a fireplace surround (in a spec home). I love stone fireplaces (I have one!) but the tile really gives the house a modern look.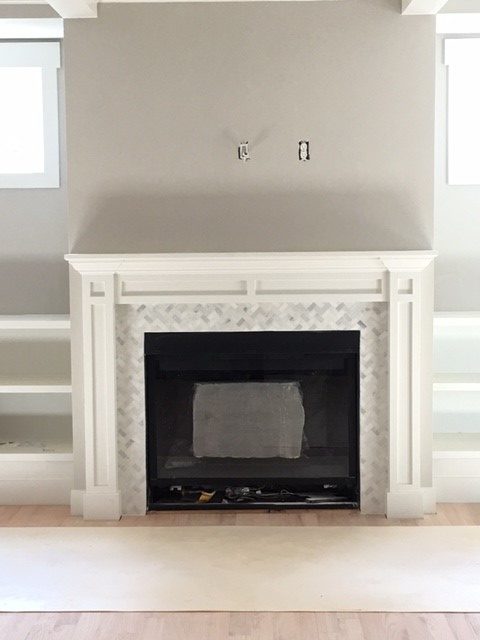 We used a marble herringbone tile…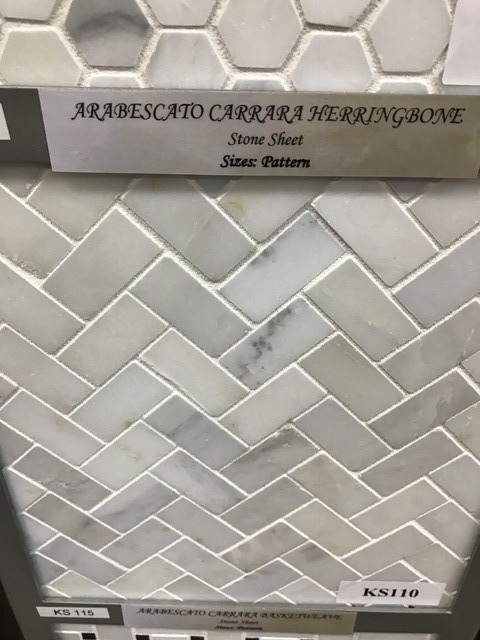 It ended up being one of my favorite finishes in the house.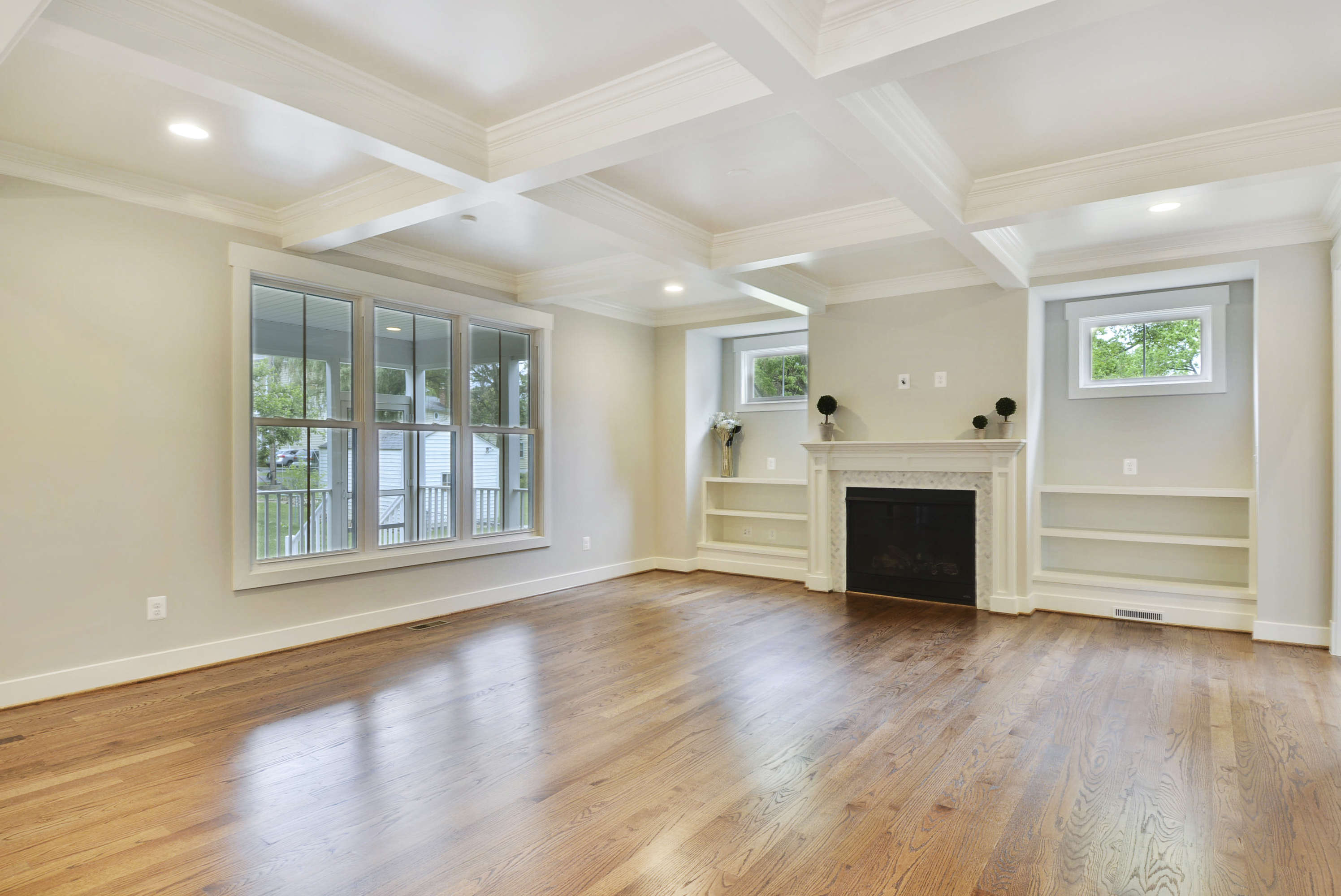 Be on the lookout for these trends (and some new ones!) in our next spec home. We're about to break ground and I can't wait for it to finish out!
Dream Big. Build Smart.