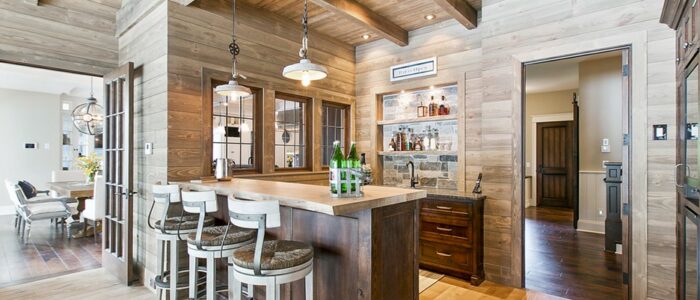 If you are a frequent entertainer (or aspire to be!), then a wet bar may be the perfect addition to your custom home plan. Whether you plan to host local friends on the weekends or extended family over the holidays, adding a wet bar (or two!) is a great way to step up your entertaining game.
What does a wet bar include?
A wet bar can include:
A sink with running water (this is what separates it from a dry bar).
Storage for liquor, wine bottles, and shelf-stable cocktail or mocktail ingredients.
A mini fridge for beer, white wine, and fresh ingredients.
Storage for glassware, bottle openers, cocktail shakers, napkins, snacks, and other bar tools and supplies.
Counterspace to prepare drinks and set out food (maybe the ultimate burrata board or an easy dessert board?).
A small dishwasher for easy clean-up.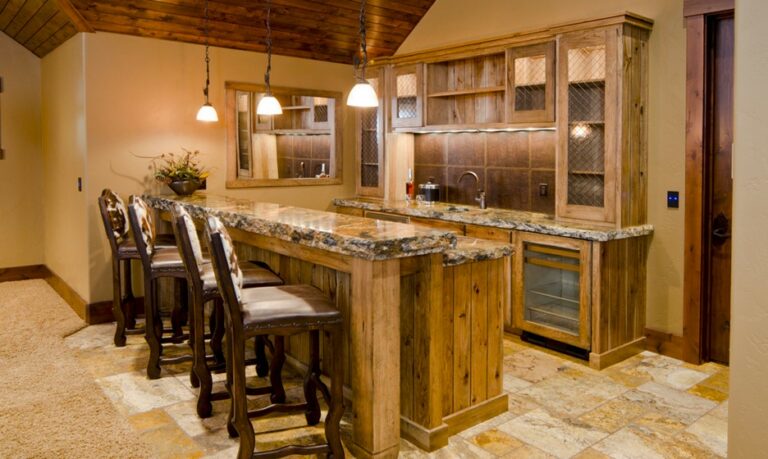 Where can you put a wet bar?
When you're considering where to put your wet bar, think about where you spend the most time relaxing and entertaining. Do you have frequent movie nights downstairs? It might be nice to grab a drink and some snacks without having to pause the movie. Are you more of a dinner-party person? A dining room wet bar could be just the thing.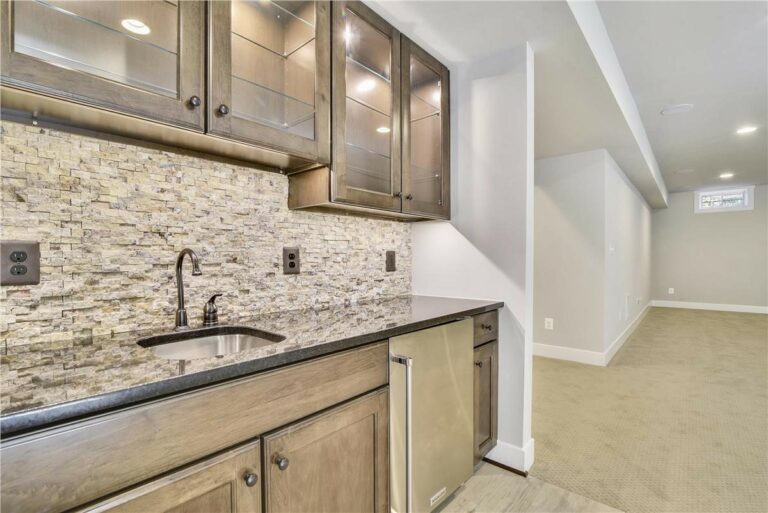 In a custom home, a wet bar can be built into practically any room or space. It can be a bold feature of your home—think a luxurious dining room wet bar with a marble backsplash and high-end finishings—or it can be a small, basic wet bar for occasional use.
Of course, if you plan to have a cocktail room, adding a wet bar there is a no-brainer.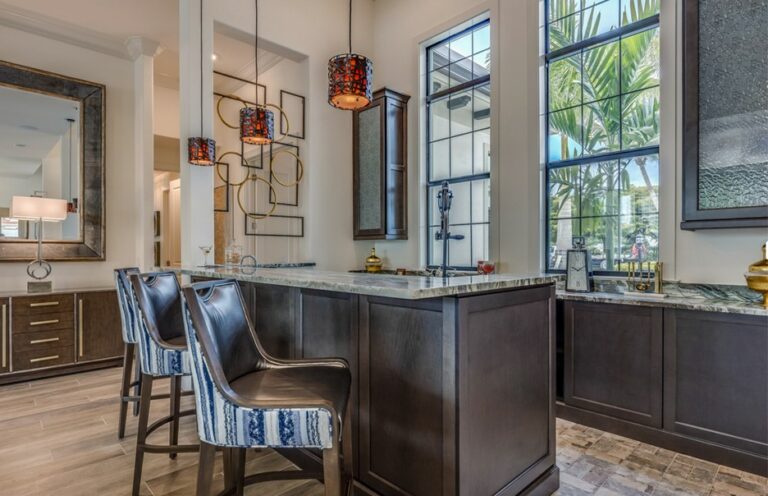 Benefits of a wet bar:
The biggest benefit of a wet bar is that you get to spend more time with your guests or family instead of going back and forth to the kitchen during a party or activity. With all the supplies at your fingertips, you can more easily experiment with new, more complex drinks. And you can clean up more efficiently at the end of the night! A wet bar is the ultimate in fun and convenience.
In a custom home, it's even easier to get everything just right as you can build in your choices from the start. Any questions about adding custom spaces to your new home? Contact us at hello@newdimensionsinc.com or 800-406-8555.
Dream. Build. Live.