Jen In The Kitchen: The Ultimate Burrata Board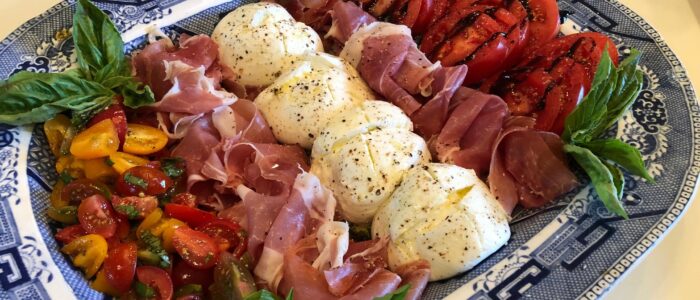 Looking for an easy recipe for entertaining a crowd? I love a good food board (check out this post and this post for more ideas!) when I'm entertaining. They're fun and so easy to make! I came across this article recently about making a burrata board, and I knew I wanted to give it a try!
I love burrata cheese because (1) it's delicious, and (2) it is so versatile. You can pair simply with olive oil and season with lots of salt & pepper, or you can add your favorite topping like olive tapenade or diced tomatoes and fresh basil. Burrata also pairs well with fruit like fresh peaches and nectarines.
The burrata board I made recently consisted of burrata, prosciutto and 2 types of tomatoes. I sliced up a few ripe tomatoes and drizzled with olive oil and balsamic glaze. This gave one side of the platter a caprese salad feel. On the other side, I diced up heirloom cherry tomatoes and fresh basil, then tossed with olive oil and seasoned with salt & pepper. Garnish with more fresh basil and serve with a crackers. This would also go well with a fresh baguette. Cheese & bread, yes please!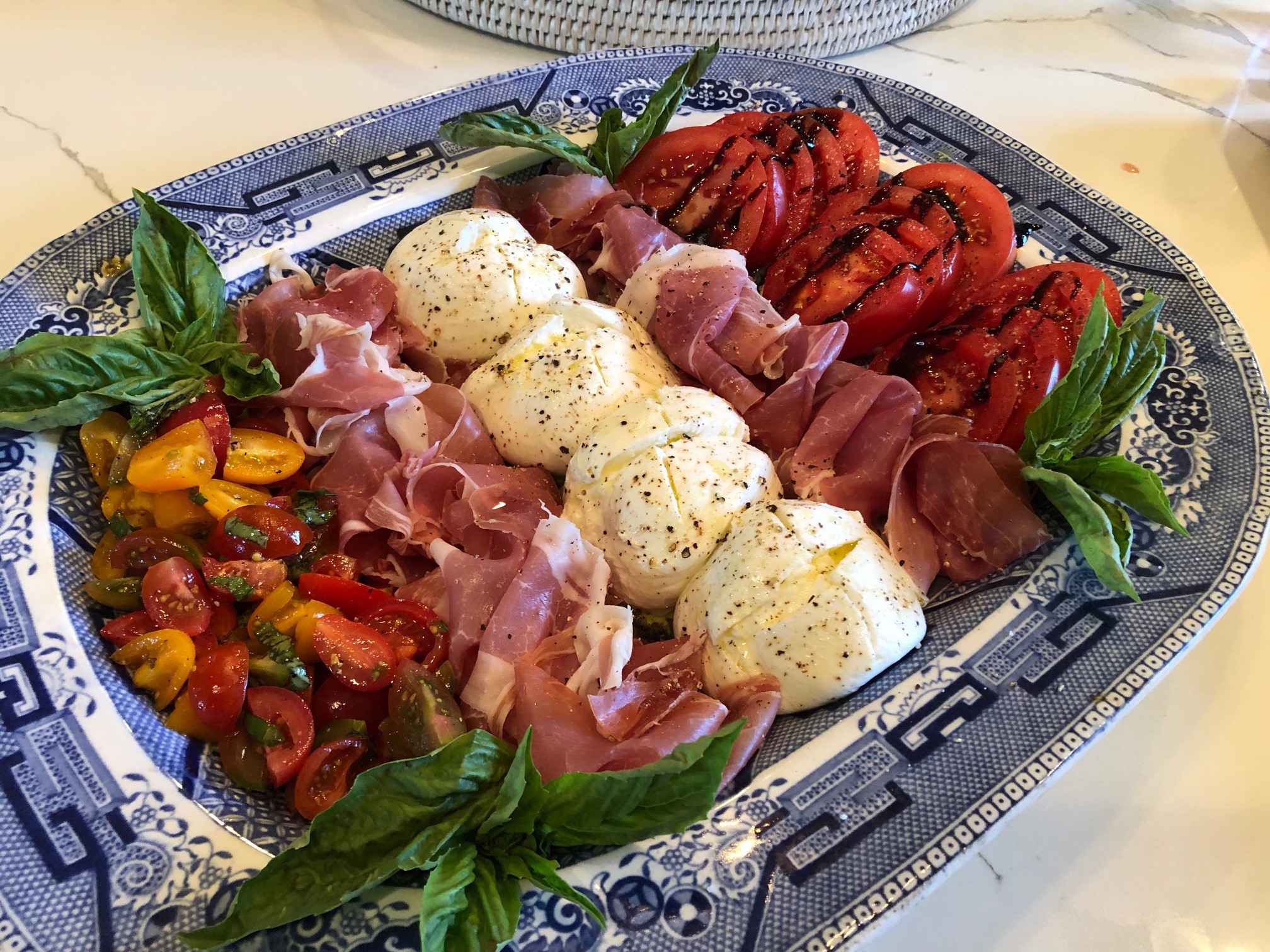 We absolutely devoured this the other night. So good!
Here are some other great burrata recipes I've made over the years…
Basil & Lemon Burrata Appetizer
Hope you enjoy!
Dream. Build. Live.