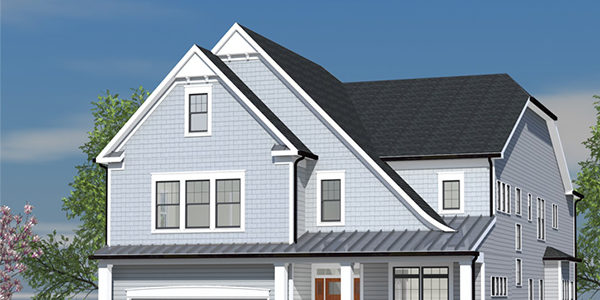 At NDI, we watch the trends and shifts in the real estate market and recently, data shows building a new home, vs buying an existing home, is gaining popularity. Builder confidence is up, and new home sales are up as well. What's the cause of this trend? Should we expect it to continue? Let's take a look at the data:
Builder confidence is up.
According to a recent press release from the National Association of Home Builders (NAHB) and Wells Fargo on their Housing Market Index report, builder sentiment is up—and steadily rising. Their most recent monthly survey showed that "builder confidence in the market for newly built single-family homes in May rose five points to 50″. This is the first time we've seen builder confidence above 50 since July 2022.   
New home sales are trending up.
Data from the US Census Bureau and the US Department of Housing supports builder sentiment. April's new residential sales were up 4.1% from March's sales, and 11.8% above April 2022 sales. Demand for new housing, especially in northern Virginia, hasn't slowed, even as buyers are settling into the new normal of higher mortgage rates.
Why are we seeing this move toward building?
Existing home inventory is very low. With the rise of mortgage rates over the last 12 months, many current homeowners who have been in their homes for years are choosing to stay put and keep their low mortgage rate. This means existing homes just aren't coming onto the market at a normal pace. New construction is moving in to cover this gap. The NAHB press release tells us that "in March, 33% of homes listed for sale were new homes in various stages of construction. That share from 2000-2019 was a 12.7% average."
Should we expect to see this continue?
When rates go down, inventory will naturally rise due to more people deciding to sell. However, lower rates will also likely mean more potential buyers entering the market. It's hard to put an exact timeline on when rates will lower, but the experts say that these changes will be gradual. It'll likely take a long time for inventory to normalize. We expect new homes will play an essential part in balancing the housing market for years to come.
Building a custom home is the best choice right now and for the foreseeable future.
When existing home supply is low, buying can be a frustrating, sometimes fruitless process. It's no surprise people are opting out of that stress when they can enjoy building a custom home.
And, of course, low existing home inventory is far from the only reason to build! When you're building a custom home you get to customize it to meet your needs and your budget. In any market, building is the sure way to get the right home for your family.
Contact us at hello@newdimensionsinc.com or 800-406-8555 if you have any questions about the home building process.
Dream. Build. Live.