Choosing Your Kitchen Appliances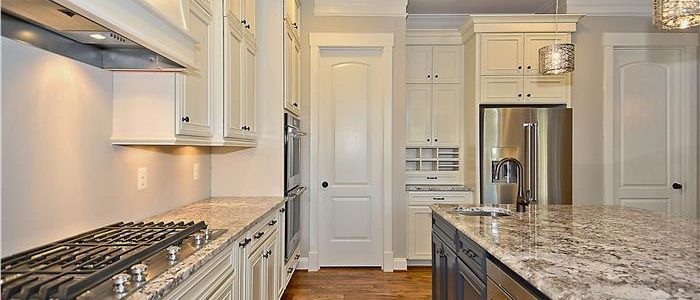 If you've followed this blog for any length of time, you know that I love to cook and I love to entertain. When I built my home in 2008, I spent a lot time (and money) on designing my kitchen. One of the most important aspects of any kitchen design, is the appliance package. Choosing the right appliances (and the best location for the appliances), can make your kitchen more efficient and enjoyable!
THE REFRIGERATOR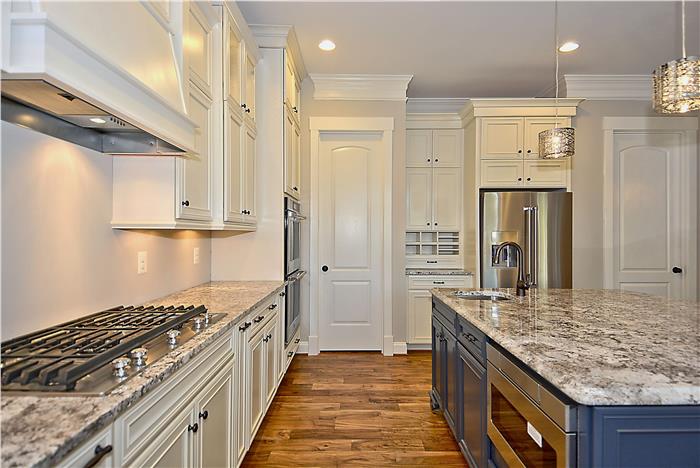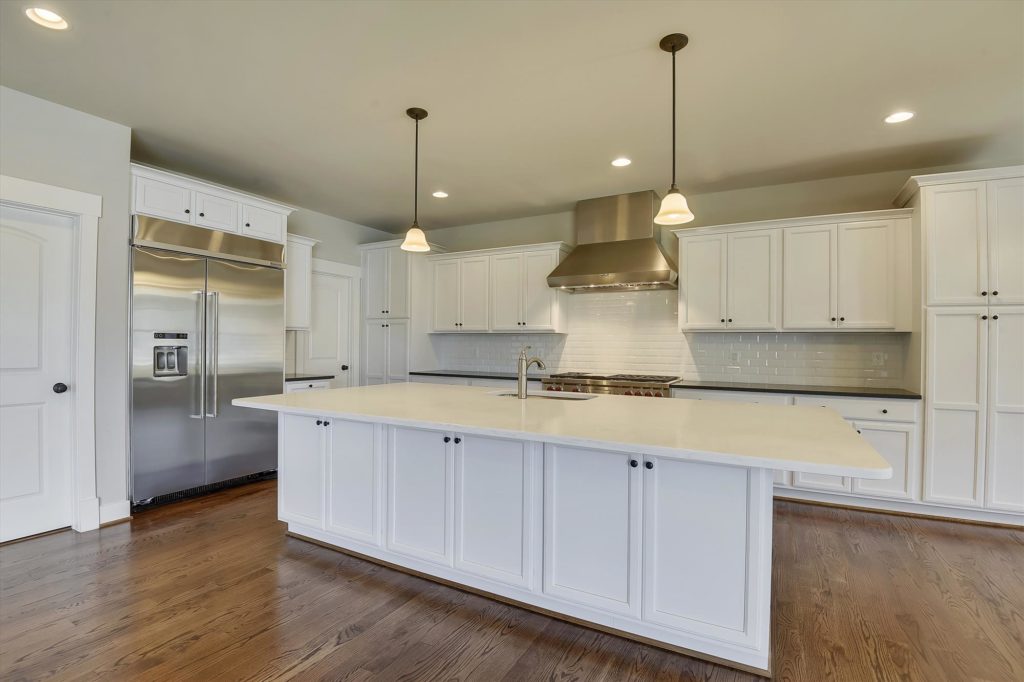 Paul and I installed a 48″ refrigerator in our kitchen. We had a 25 cu. ft. frig in our other home (which is big enough right?). After almost 11 years of living in our home, I can say that even my 48″ frig doesn't seem big enough at times (even though we have two other supplemental frigs in the house!).
So what should you consider when selecting your refrigerator?
Size & "Shape" – almost more important than the size of the refrigerator is the "shape". Side by side refrigerators are great but they limit storage for certain things (think pizza boxes, large platters, etc.). Like the look of a counter-depth frig? Make sure you consider what that does to the storage space inside the frig. I know it is hard to imagine all of the things you might have to fit in your frig, but how a frig looks is just one piece of the puzzle! HINT: You can always get a second frig for rollover food/bev storage. We have an old top/bottom unit in our mud room that we use for pizza boxes and beverages (mostly beverages – HA!).
Style – what's your appliance style? Modern? Traditional? Commercial? Your appliances should complement the overall kitchen style/design. Think about the knobs you will choose, the faucets, even the cabinet door style. They should all jive!
Features – are you looking for a smart frig? We've installed a lot of these over the years and clients love them. They can keep track of your grocery list, be a command center for your family, they can even tell you when the milk is running low! Do you want a water/ice center? GE even has a Keurig in one of their frig models (dreamy). My frig is fairly simple but the one feature we use ALL THE TIME is the cooling/defrost drawer. It chills a bottle of wine in 20 minutes and can accelerate defrosting of foods. I don't remember what life was like before…
THE DISHWASHER
I'm truly the last person who should be giving advice about selecting a dishwasher. For as much as I love to cook, I despise cleaning dishes (thank you Jesus for giving me a husband who doesn't mind it). But unless you have a passion for washing everything by hand, you will need to select a dishwasher.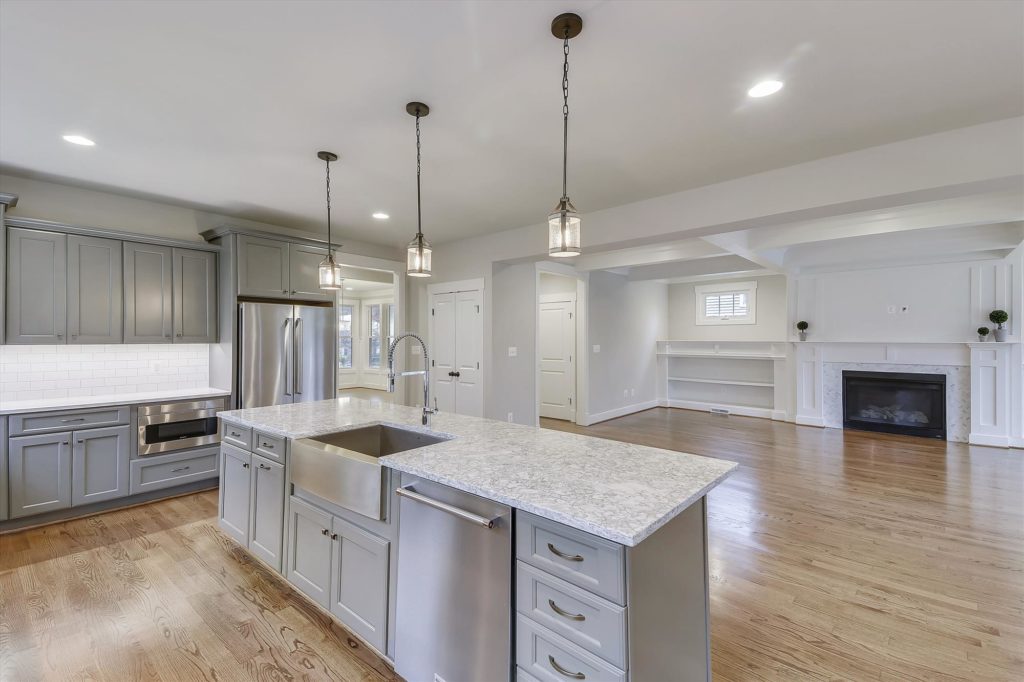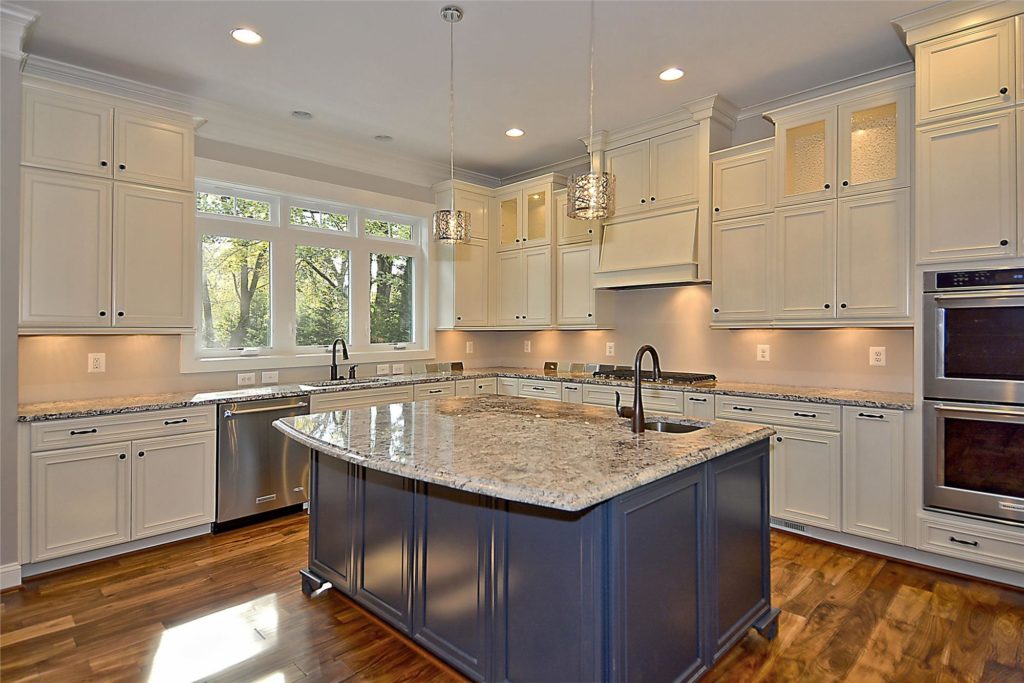 So, what should you consider when selecting a dishwasher? Here are the things that are important (to me)…
Upper Rack Design – in our house, stemware space is important. If I can't wash more than 2-4 stemmed wine glasses at a time, I'm irritated. The space for stemware should be flexible, meaning you should be able to fit both stemware and regular glasses in the same spot.
Lower Rack Design – nothing annoys me more than trying to load a bunch of plates only to have the stack fall over and crash into each other. Adjustable settings on the bottom rack is important – it should accommodate plates of all sizes, large serving pieces, etc.
Noise Maker? This is the one thing I love about our Bosch dishwasher. It is so quiet that you have to check the sensor light to make sure the cycle is completed.
THE COOKING ELEMENT
This is my favorite! Installing the right appliances that will actually do the cooking is critical to a good kitchen. I knew right away what I wanted – a professional 48″ gas range. It is the centerpiece of my kitchen and I'm so glad we made the investment. What should you look for when choosing the cooking element for your kitchen?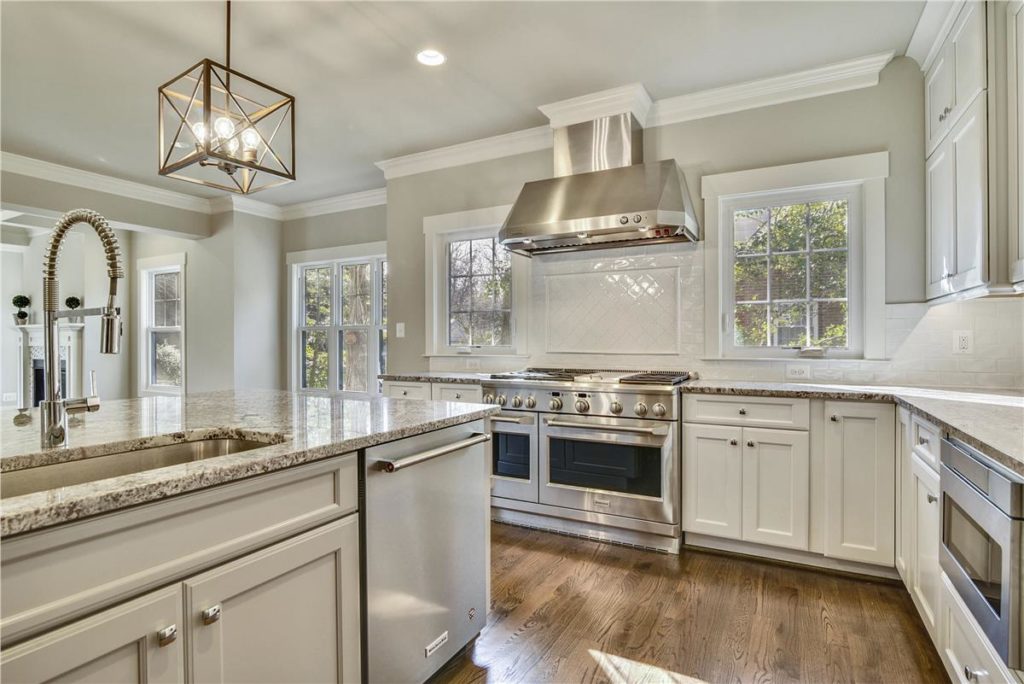 Choose the Set-up – are you a cook-top with a separate oven type of person? Range with a hood? It really depends on your personal preference. We install a lot of the ranges but we do mostly cook-top/wall oven combinations. If you go with a range, you will need to choose either a single oven or double oven. I love my 48″ Monogram range because it has one small oven and one larger oven. I mainly use the smaller oven because it is quicker to pre-heat than the larger oven. So easy for weeknight dinners or just to reheat something. I do love having two ovens available because like I said, I love to cook and entertain.
Choose the Fuel – we mostly install gas cook-tops/ranges because that is the preference for most people (it is much easier to control the heat on a gas flame vs. electric). There are also a lot of great induction cook-tops/ranges out there.
Microwave? I'm not sure what people do without a microwave. It could be the best invention of the 20th century (slightly overstated, but for real!). I think every kitchen should have one and if you are building a new home, it should always be "built in". Meaning, not sitting on the counter or on a microwave shelf. My very favorite microwave is the Sharp microwave drawer. We install a lot of these and people love them. I have one and love it for so many reasons – easy to access during heating (open the drawer to stir, you don't have to take out the dish to stir), easy to clean, kid friendly (so glad my kids don't have to climb on the counter to heat something up). The list goes on! These microwaves are also nicely tucked a way in a base cabinet so they don't take away from the overall look of your kitchen.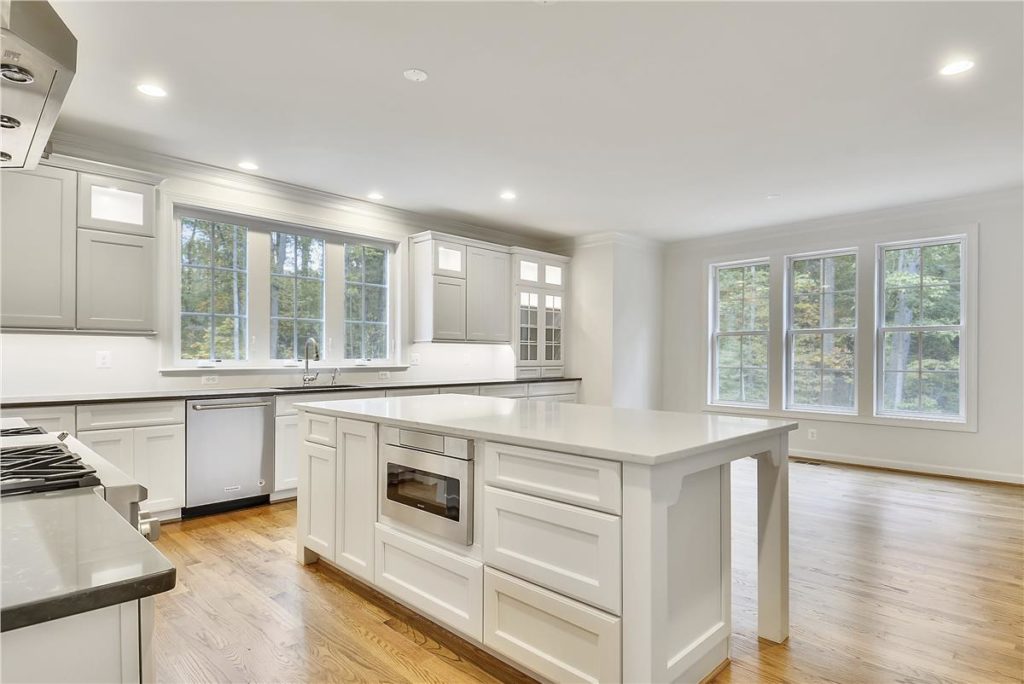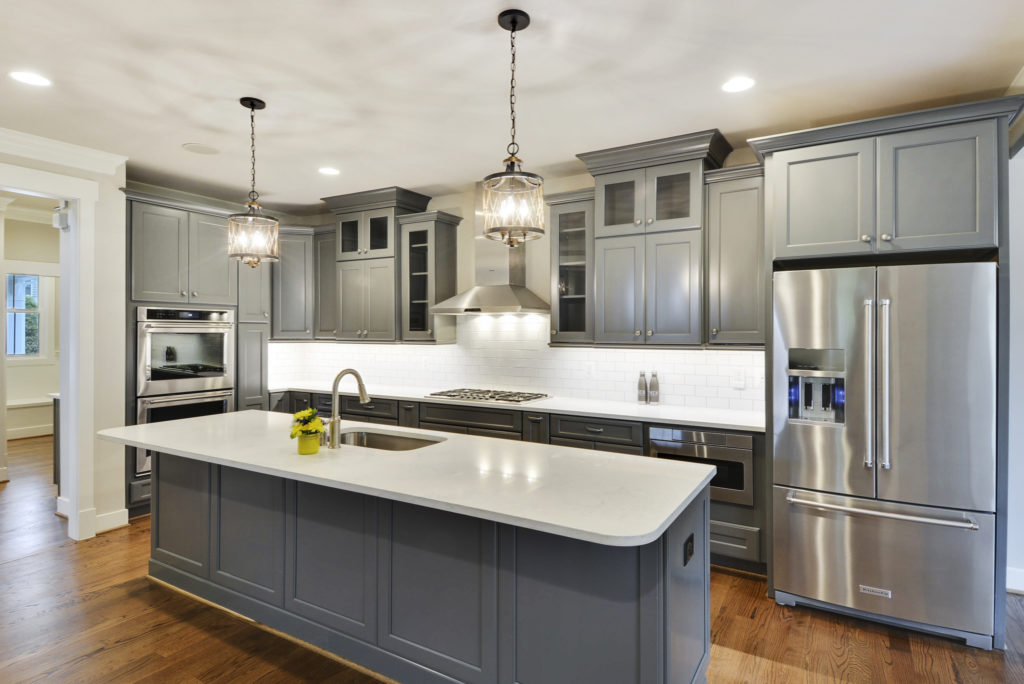 If cooking and entertaining are important for you, make sure you get the appliances right – it really can enhance your enjoyment of your new kitchen!
In case you missed it, check out my recent posts on 2019 Kitchen Trends, How to Design a Functional Kitchen. and Smart Kitchen Storage Ideas.
Dream Big. Build Smart.