Favorite Finds At Trader Joe's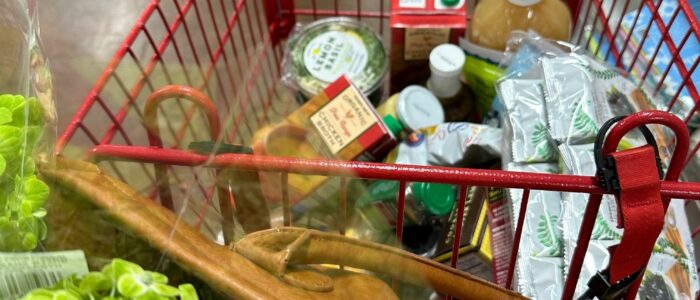 I find it funny to talk to people about shopping at Trader Joe's. They are either huge fans or they avoid it at all costs, and mainly because of getting in and out of the parking lot. I admit it can be a little hectic, but is that just here in Falls Church, or is that widespread? Interesting…
I'm a huge fan of TJ's and I thought it would be fun to share some of my favorite finds. I've been thinking about this post for a while now but I was having a hard time figuring out what to include. There are so many things I love about shopping at TJ's. Much like shopping at Target, I can't just go in for one thing. My cart usually ends up looking like this…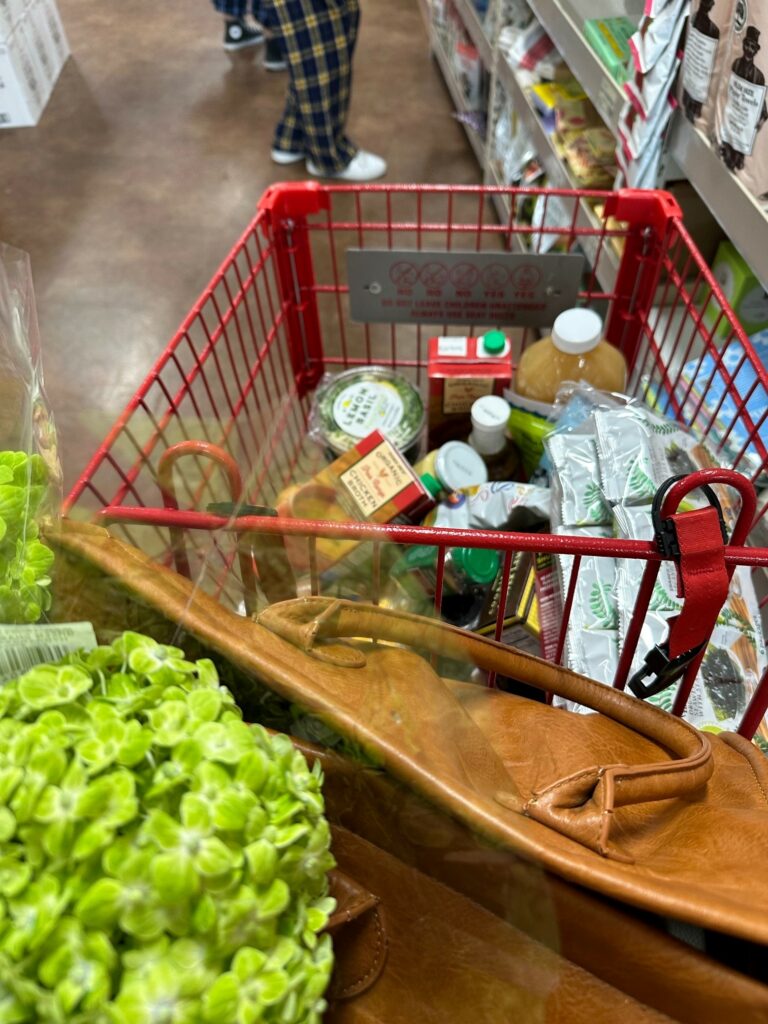 But in the interest of time, today I'm going to share what I pickup at TJ's every single time I go…
Fresh Flowers
As soon as you walk into the TJ's in Falls Church, you're assaulted with the smell of fresh flowers. TJ's has best variety and quality flowers I've been able to find at a grocery store. They always have seasonal options and old faithful's like Hydrangeas (which happen to be my favorite).
Look how pretty these are. These looked amazing for almost a week, but here's a tip for reviving hydrangeas when they start looking like this…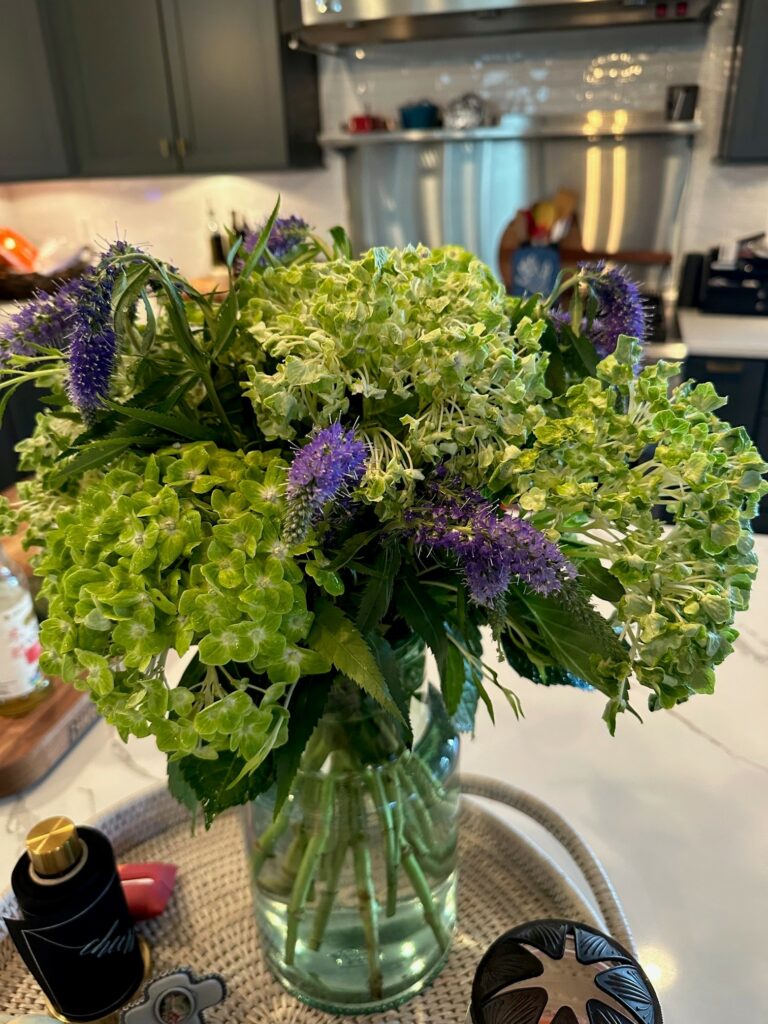 Remove them from the vase and submerge in a sink of very cold water for about an hour. Take them out (they will still look wilted) and cut the ends off at an angle, and put them in fresh water. In a few hours, they will look like this…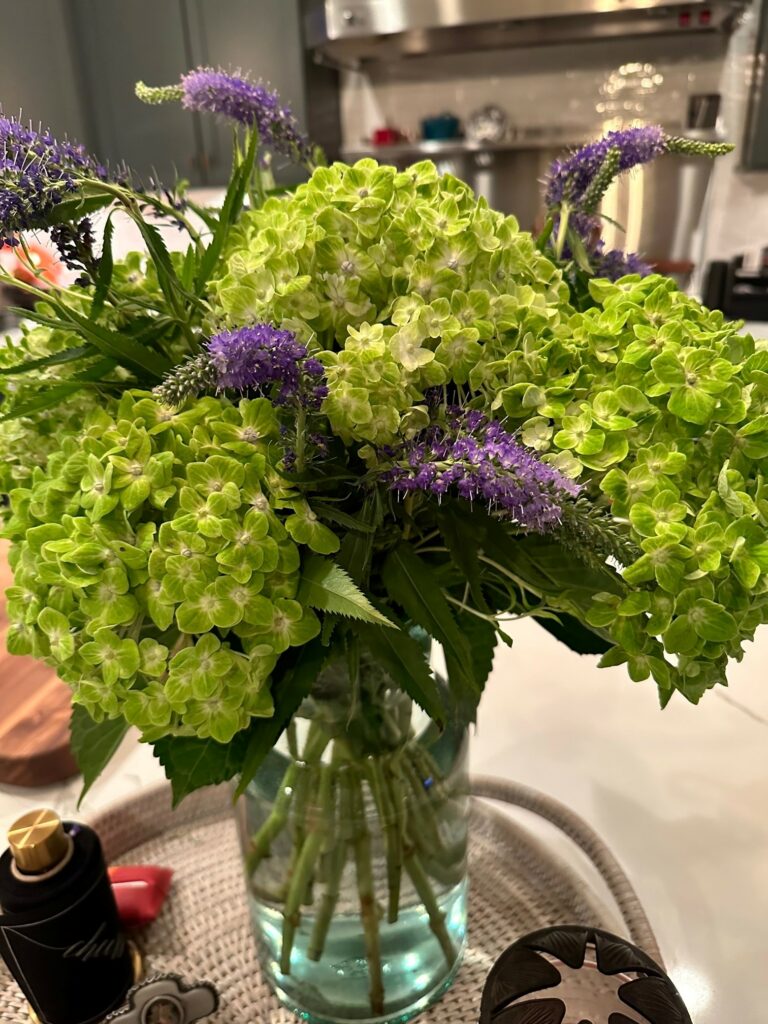 Magic.
Frozen Appetizers
I love to entertain. Making food for others is my love language! When I'm looking for an easy app to serve, TJ's always has my back. I always have these Asian inspired appetizers in my freezer. They go great with my Tuna Poke Bowls!
They heat up quickly and taste restaurant quality. I serve them with this dipping sauce which is delicious!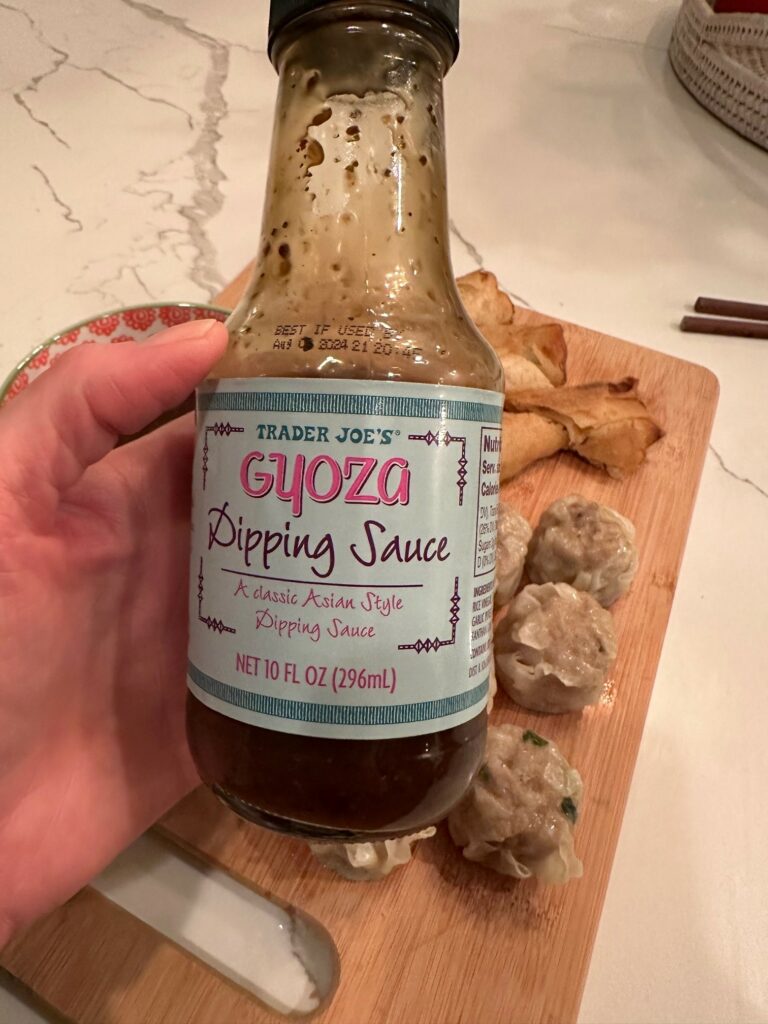 Bottled Marinades & Spices
TJ's has such an awesome selection of unique marinades and spices. I could peruse them all day long. Here is a spice I always have hand –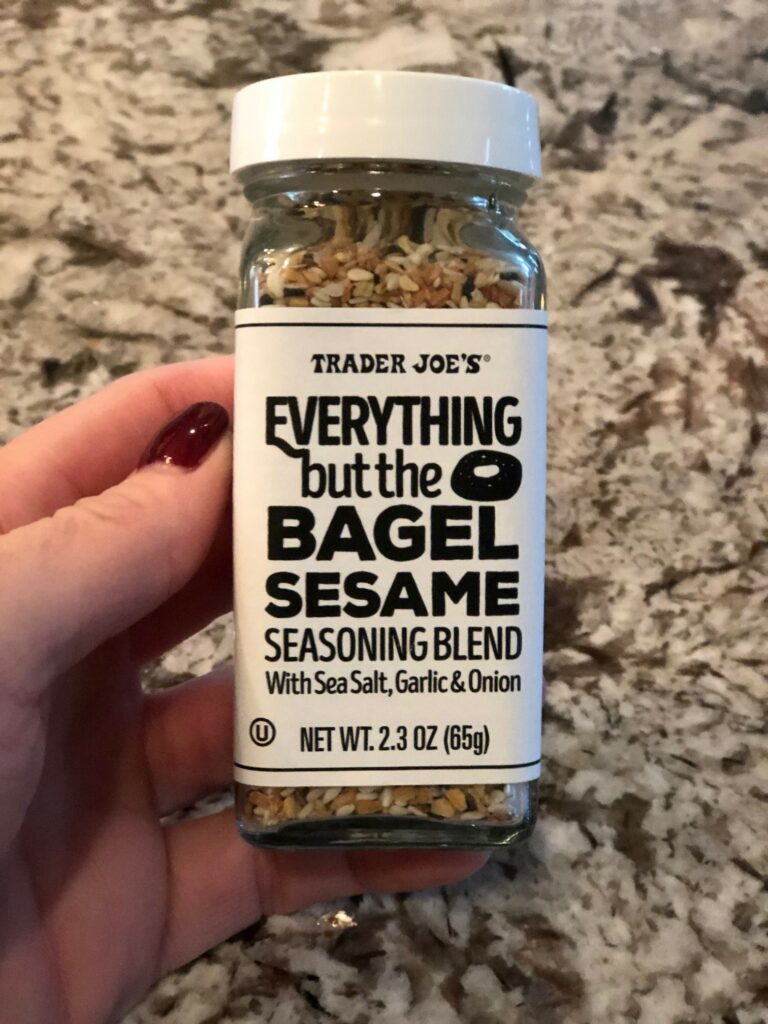 It's great on hard boiled eggs and as a topping for my 5-Ingredient Baked Bagels. So yum!
TJ's also has some "interesting" spice offerings. I happened to come across this spice the last time I was there…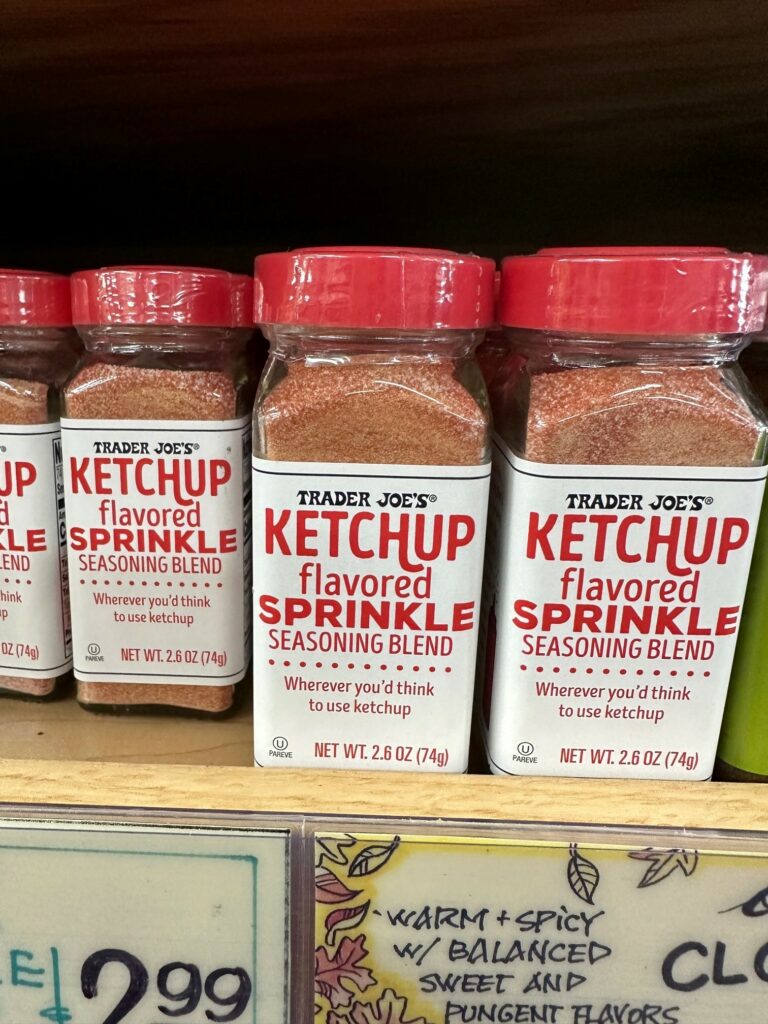 Gross. I don't have many foods on my "I will not eat list", but ketchup is on there (and beets). I've despised ketchup for as long as I can remember. What would you even put ketchup flavored sprinkle on? No words…
But this bottle of goodness is always in my pantry. So good as a marinade, especially for chicken. It has an Asian flare and perfect for grilled chicken, stir-fry's, fried rice, even as a dipping sauce!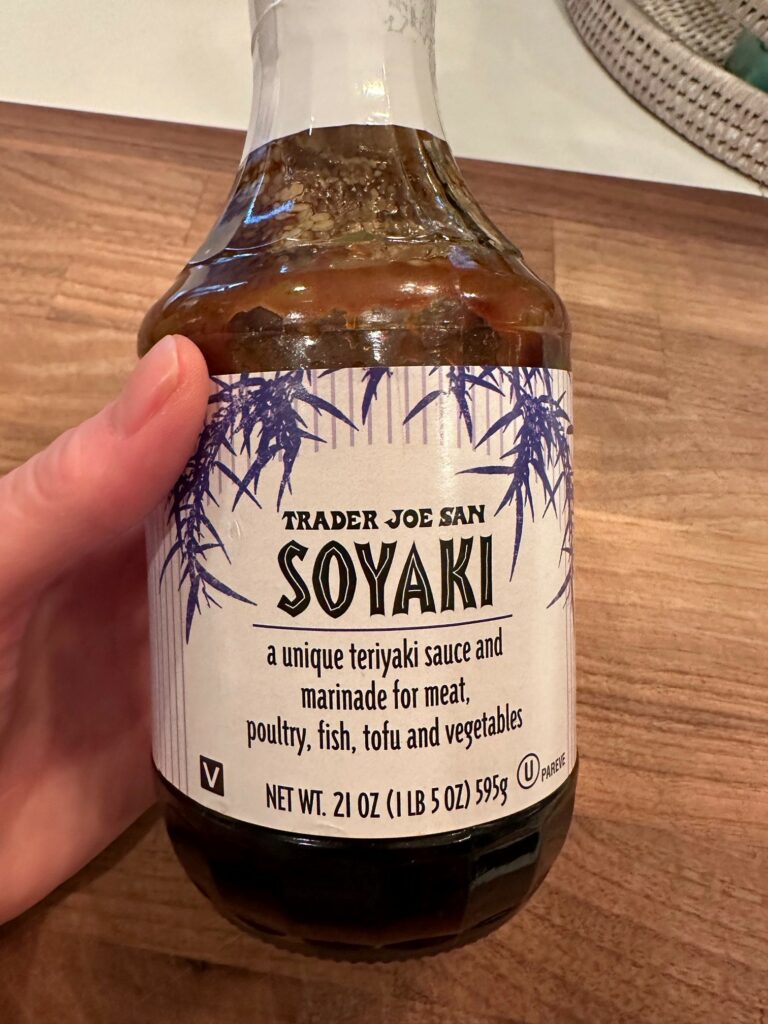 Wine
Back in the day, TJ's was known for it's 2 Buck Chuck (Charles Shaw) wine. It was literally $2 per bottle.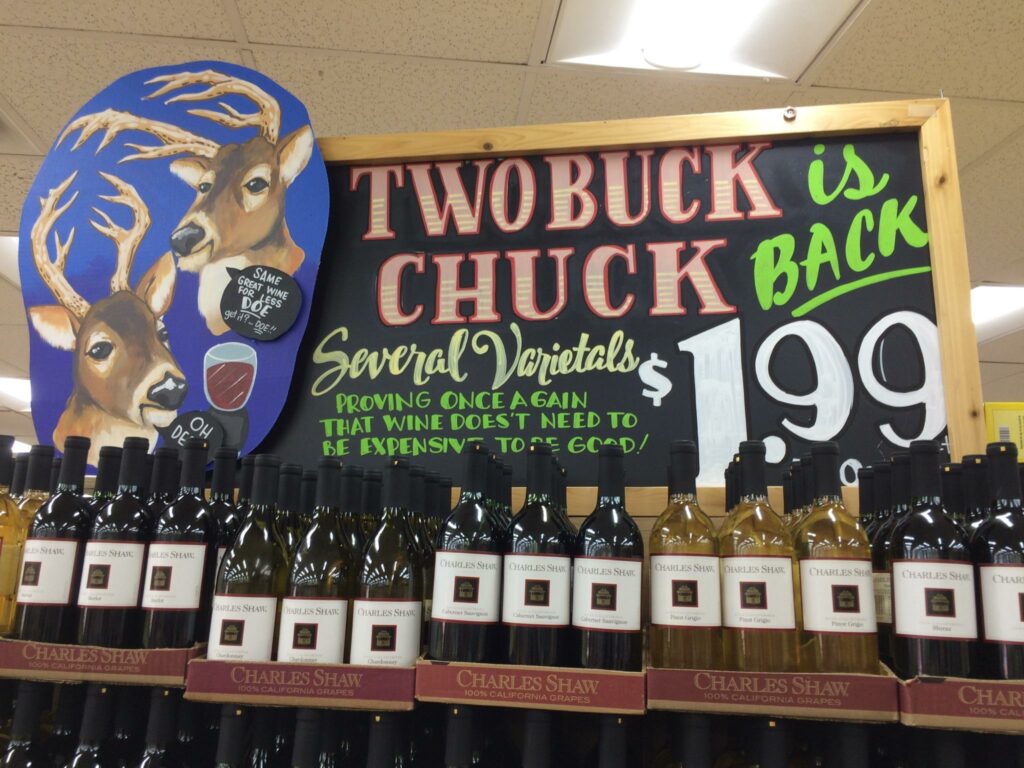 It's been a while since I've had it, but it was the best wine deal out there (I hear some TJ's in California still sell if for $2). I'm more likely to pick up a bottle of rose. One of my favorite bottles is Whispering Angel. Last time I was at TJ's, it was $20 per bottle (cheaper than I can get at Costco).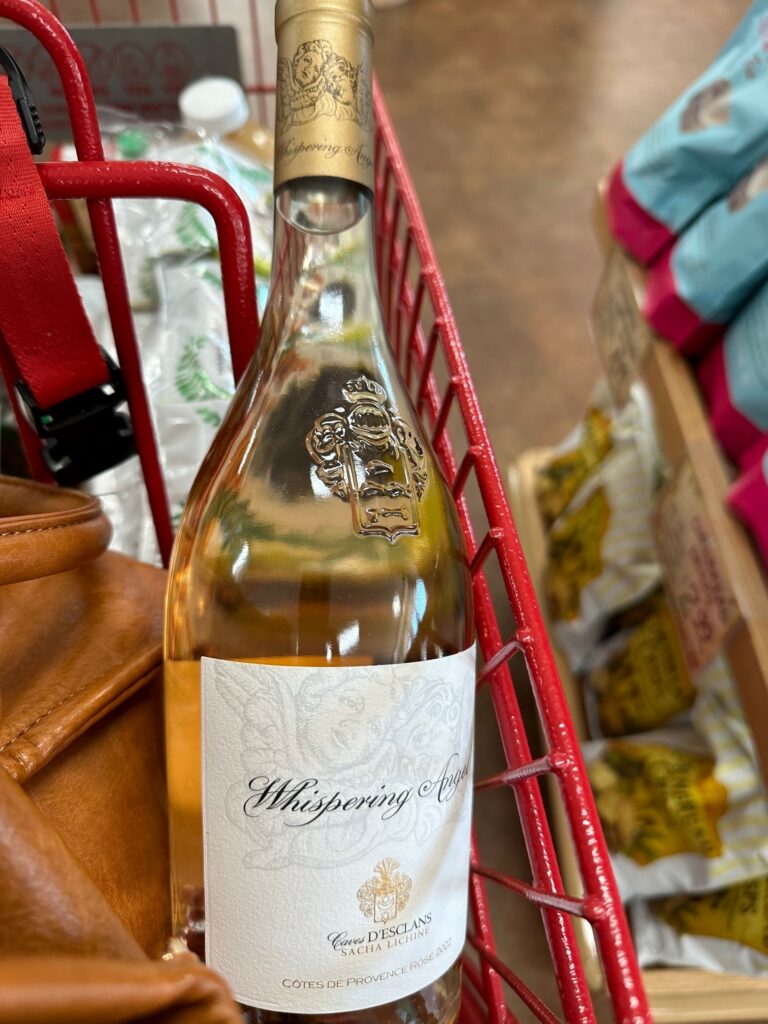 Yes please!
What are your favorite finds at Trader Joe's?
Dream. Build. Live.