How to Optimize Your Laundry Room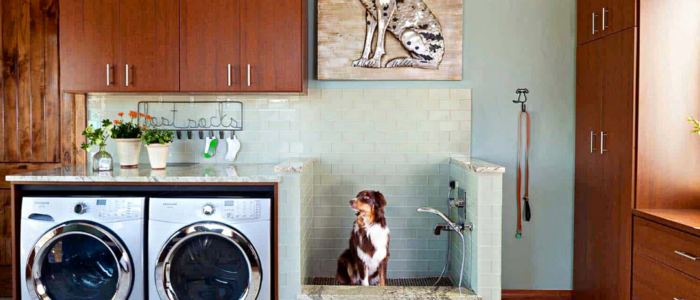 What if you could turn your laundry room from chore central to sanctuary?
Your laundry room doesn't have to be a never-ending cycle of sort, pretreat, wash, dry, and fold.
Optimizing your space and making it a truly functional and efficient space can make laundry day a bit easier and more pleasant. Read on for our best tips.
These first three tips can improve any laundry room.
Tip 1: Use multiple hampers. Don't doom yourself to thirty minutes of sorting one huge hamper before you can even start the wash! Get multiple hampers and use them to sort according to however you wash—by color, fabric, or even family member—ahead of time. This makes putting away clean laundry easier and faster, too!
Tip 2: Optimize your storage. Use decorative baskets to organize laundry soap, softener, stain treatments, and dryer sheets. Designate a jar for all the random things you find in pants pockets. Find a basket for socks missing their match. Everything should have its own place.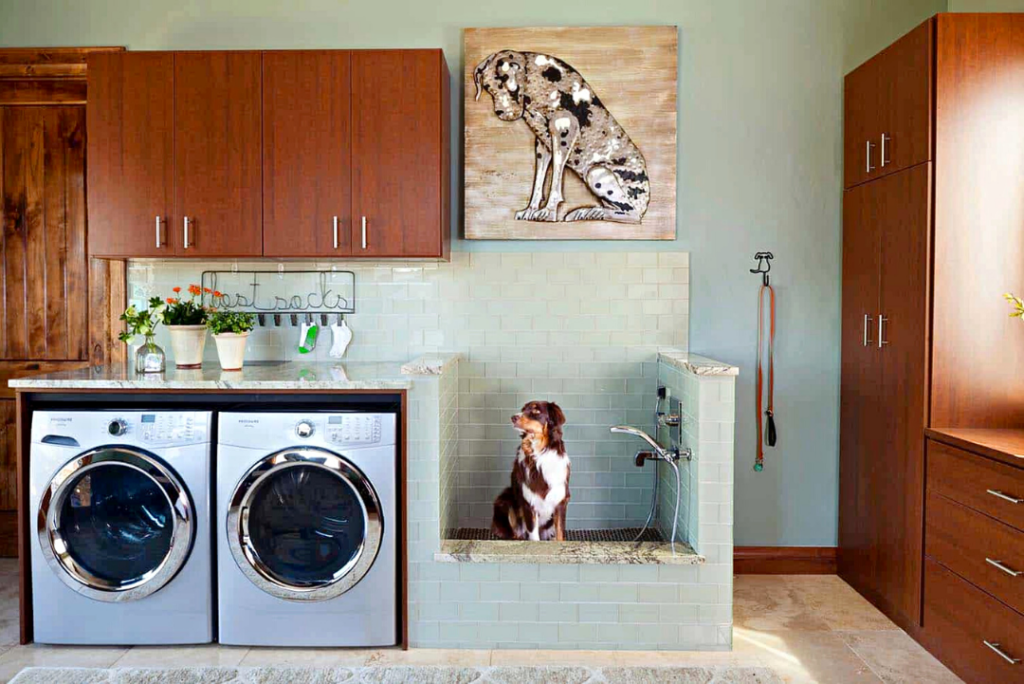 Photo courtesy of: https://www.halterassociatesrealty.com
Tip 3: Add your personal style! Laundry rooms often get the least attention when it comes to design. If your laundry room feels boring to you, try adding an accent wall or some new artwork. Play with some 2023 trends! A few plants or a dog wash station can really make your laundry room come alive.
If you're getting ready to build your custom home on your perfect lot, these last three tips will set you up for laundry success from the very start!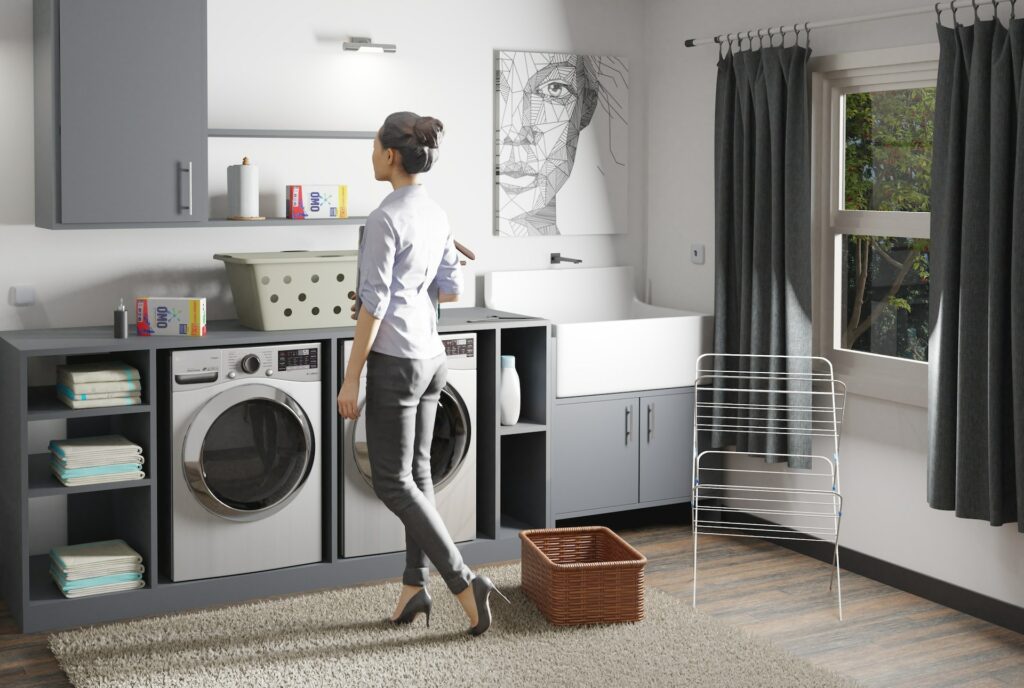 Tip 4: Put in a utility sink. A nice big utility sink might be the single most useful addition to any laundry room. Use it for soaking clothes, handwashing items, and cleaning all sorts of things that don't fit in a normal sink.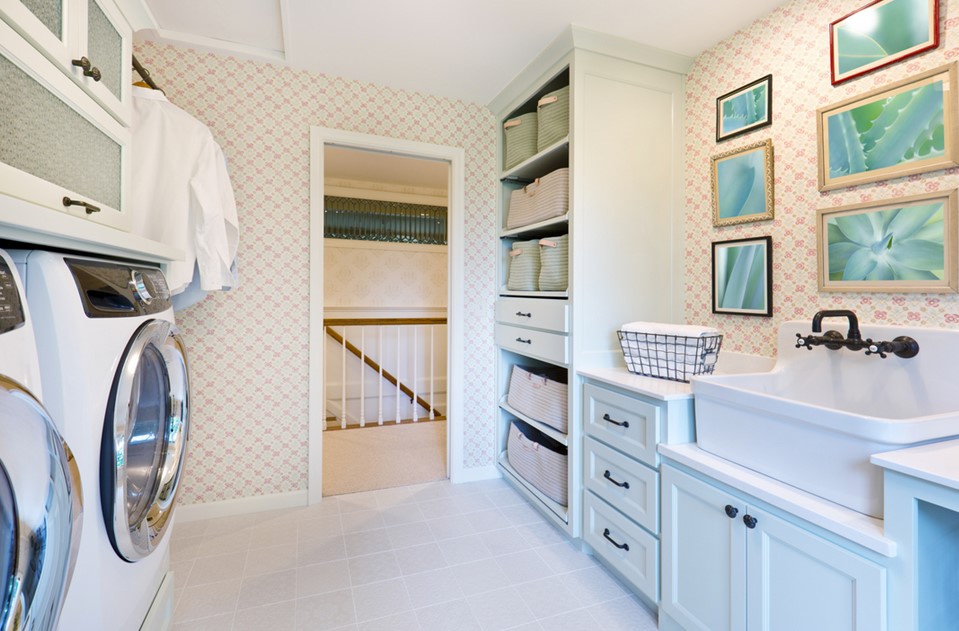 Tip 5: Consider your workflow. When you build your custom home, you get to decide where appliances go! When planning your laundry room, think about all the steps you take in your laundry cycle—pretreat, wash, hang delicates, dry everything else, fold—and situate your appliances and work stations with that in mind.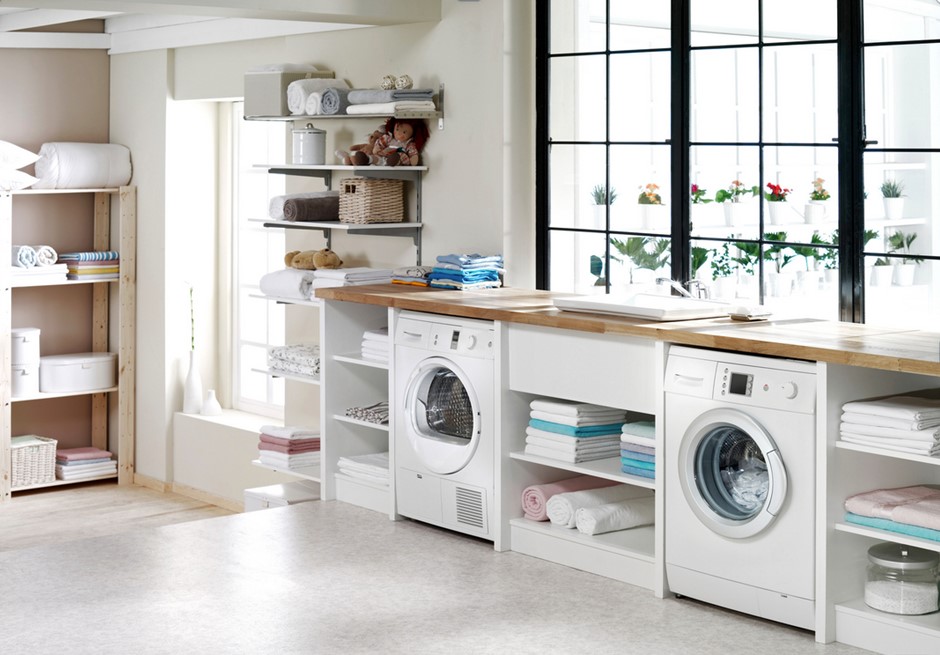 Tip 6: Utilize built-ins. When you build your custom home, you also get to add whatever built-ins you need. Open shelving is great for the supplies you'll use most often, while cabinets are perfect for tucking some things away. Build in a worktable over side-by-side front loaders and some cubbies for your hampers, and you'll have the perfect setup!
These tips probably won't make you love doing laundry, but we hope they help you love your laundry room. Any questions about building a custom home? Feel free to contact us at hello@newdimensionsinc.com or 800-406-8555.
Dream. Build. Live.