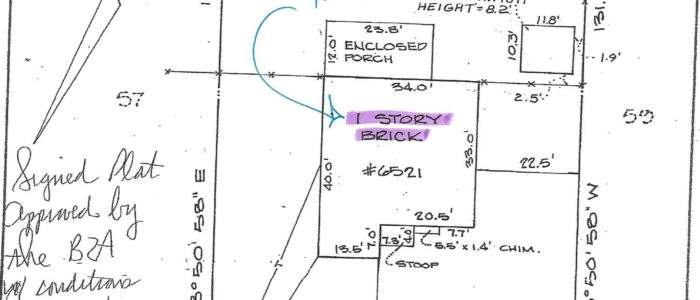 One of the first things you should do when purchasing a building lot is ask the owner or listing agent if they have a plat for the property. I always make sure to get a plat on every lot we purchase. It helps to determine if you can build what you want to build and can sometimes uncover potential issues.
What is a plat?
Plat is a term for the survey of a piece of land that identifies information such as boundary lines, recorded easements, recorded rights of way, etc. Here is an example…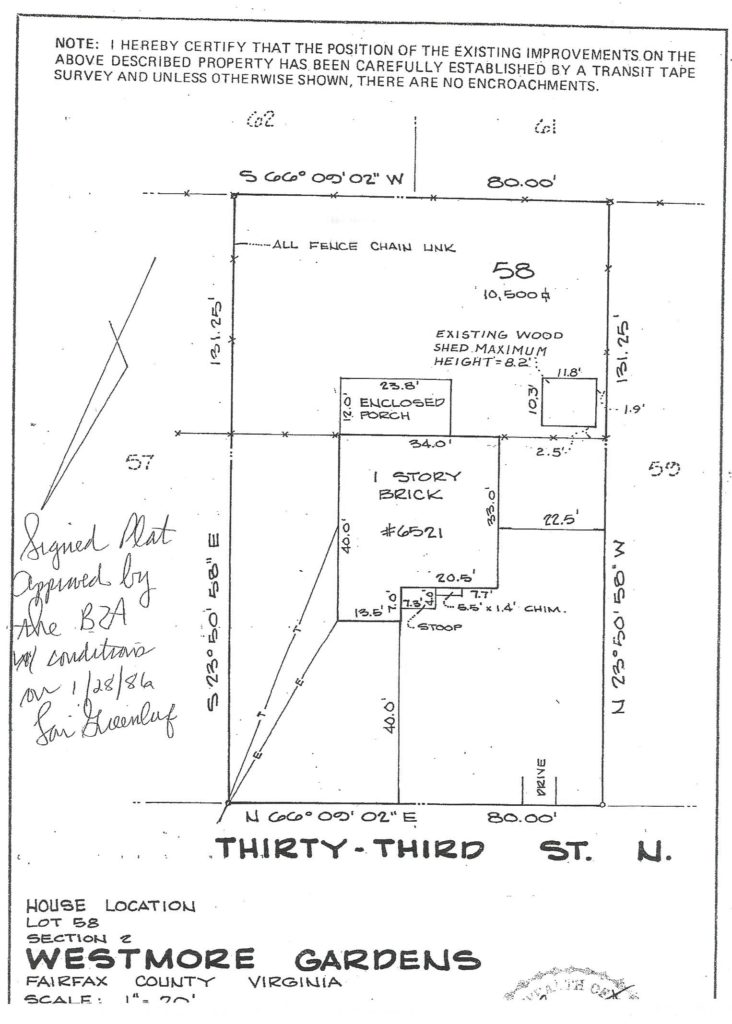 A good realtor marketing a home for tear down purposes will have a plat at the ready. If for some reason they don't, you can contact the local zoning office and request one.
What information is typically shown on a plat, and how can you use it when looking to purchase a building lot? Here are some examples of what you will find on a typical plat. Remember, most plats are going to be 30-40 years old (or older) and are prepared by various engineers so information can differ slightly. But in general, this is what you can expect to see…
Existing Structures 
The plat will show any existing structures that are recorded at the County level. This includes the existing home, sheds, detached garages, and fences.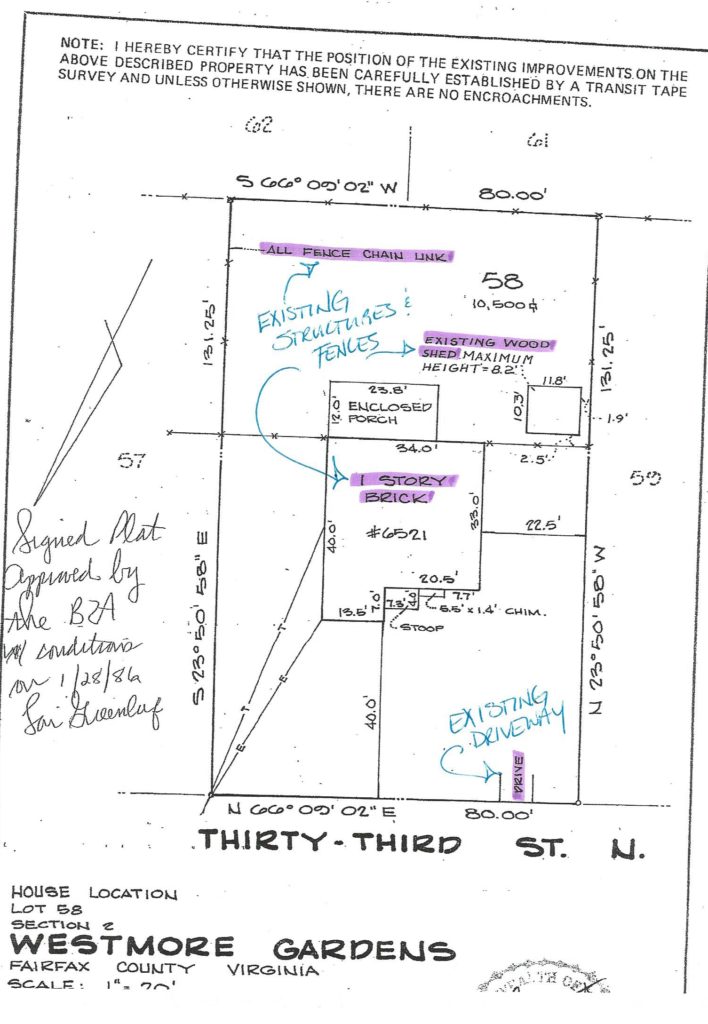 Recorded Easements/Storm Sewers/Etc.
If there is a recorded access or utility easement on the property, it may be shown on the plat (just depends on when the plat was recorded). The plat may also show any storm drains running through the property. We bought a lot on Gordon Avenue in Falls Church a few years ago that had a storm drain along the back side of the property. It was shown right on the plat we were given at the time of purchase.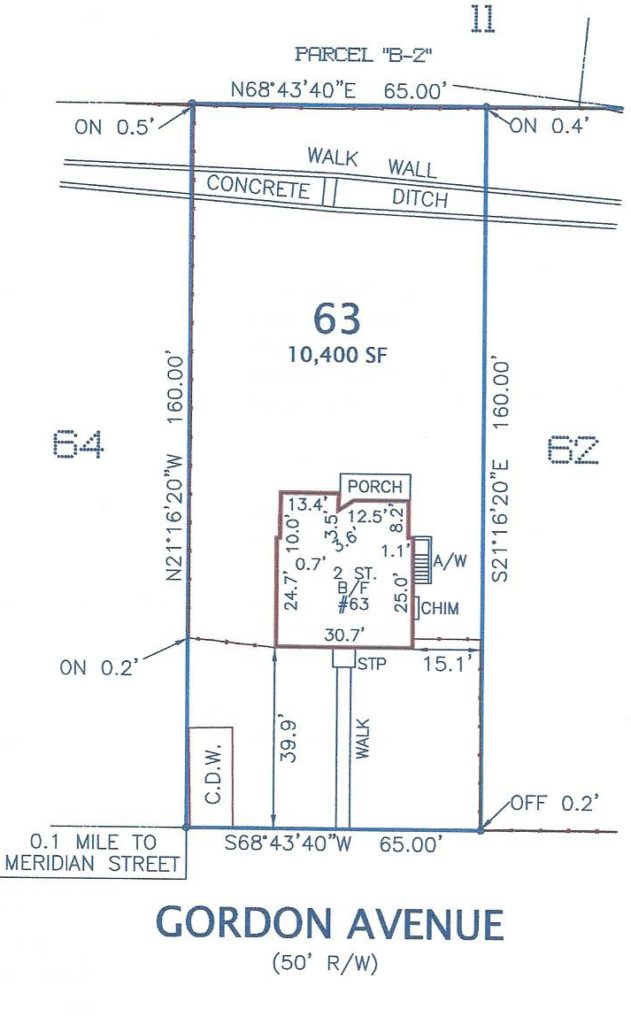 It is very important to pay attention to any easements on the property that may impede development (this one didn't). Don't see any recorded easements on the plat? It is always a good idea to get a title report done during your study period (always get a study period!) because it will uncover any easements that aren't recorded at the county level.
RPAs and Floodplains
If the property has an RPA (Resource Protection Area) or a floodplain, you should consult a site engineer immediately. You can read more about these conditions in this post.
Property Lines & Lot Size
The property dimensions will help you determine what can be built on the lot (in terms of house footprint). The lot on 33rd Street was 80′ x 131′.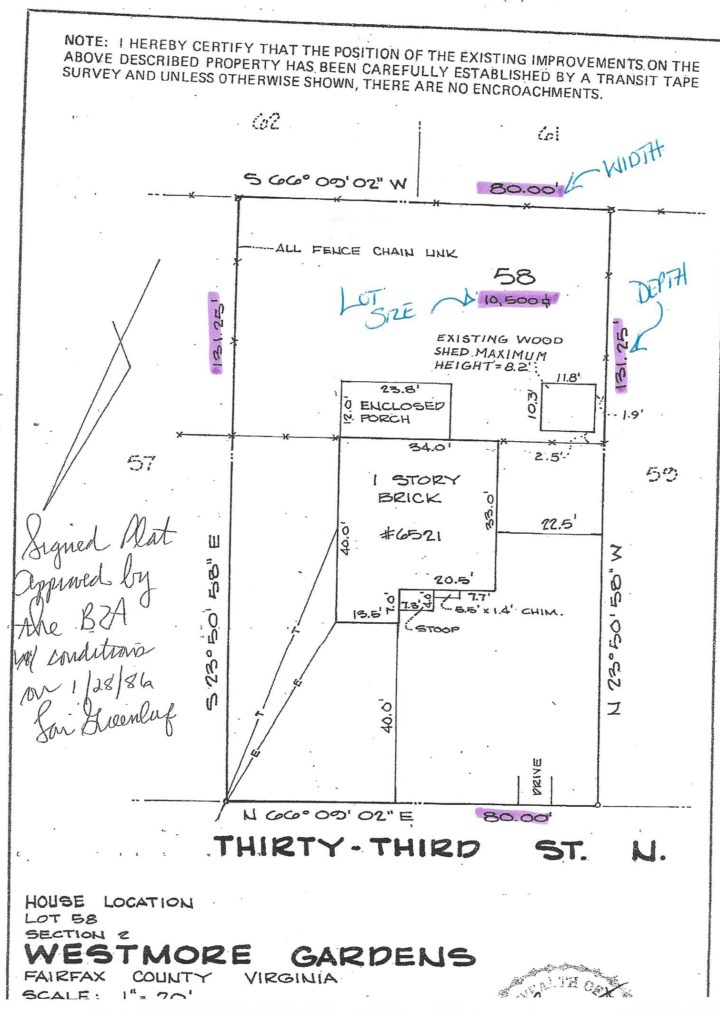 Along with the lot dimensions, you will the zoning of the lot in order to get the setbacks (how far the new house must sit from the property lines). How do you find the zoning of a lot? You can call the County Zoning Office or check the county tax records. In Fairfax, they have a handy-dandy website with lots of good information. All you need is the property address and it will give you all the information recorded about the lot, including the zoning.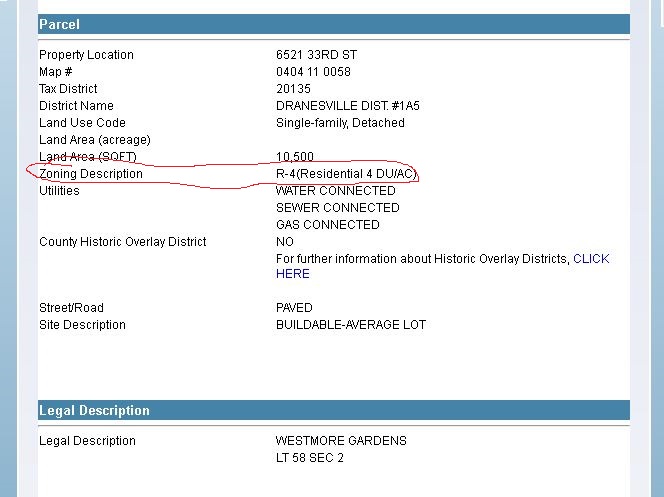 The lot on 33rd was zoned R-4 which dictates a 30′ front setback and 10′ side setbacks. With this information, we determined we could fit a house that was up to 60′ wide and 76′ deep.
The actual footprint of the house we chose (Chesterbrook Craftsman) was 58.5′ x 60.5′. Here is a revised plat showing the new house location.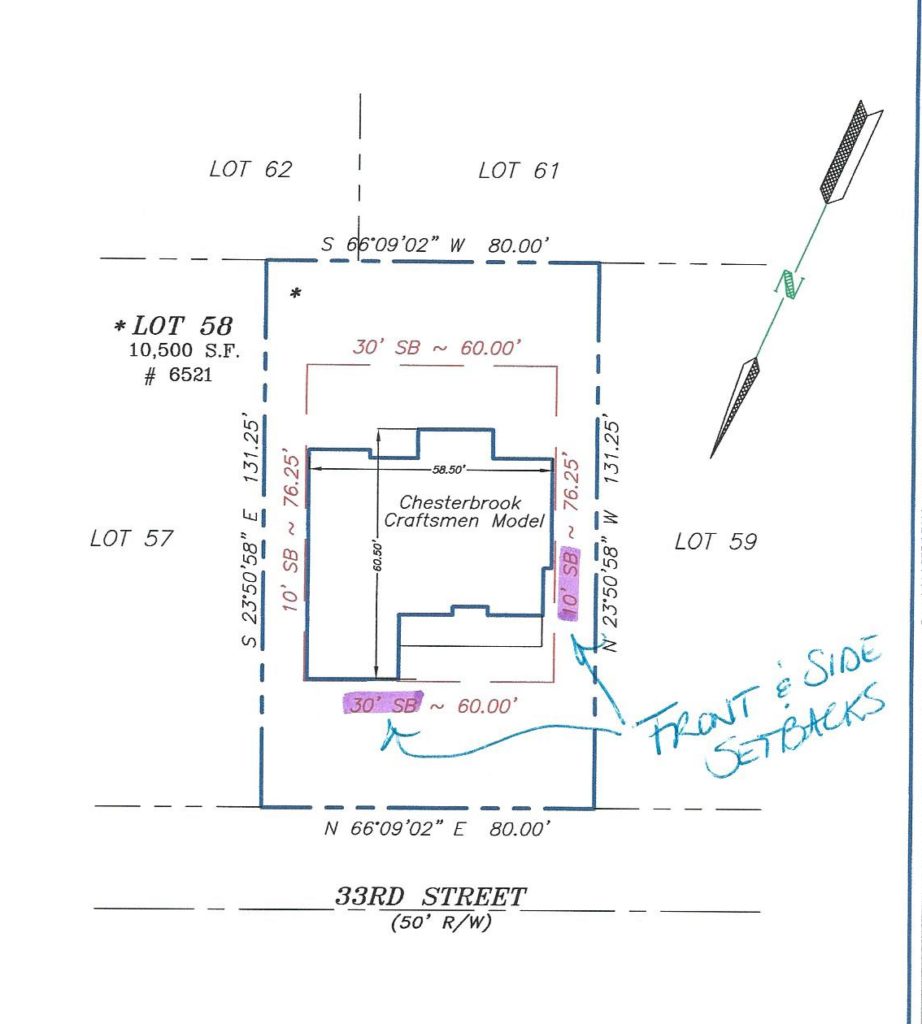 The house on 33rd was one of my favorites – isn't it pretty?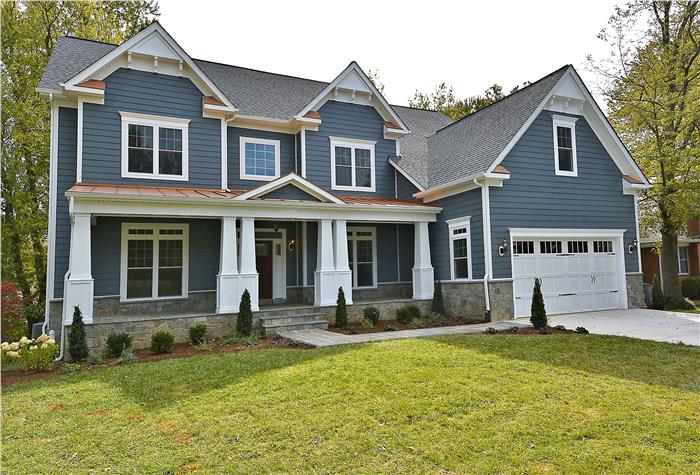 Do you have a question about your lot? Shoot us an email at hello@newdimensionsinc.com or give us a call at 1-800-406-8555! We're happy to help!
Dream. Build. Live.