Jen In The Kitchen: Caprese Skillet Chicken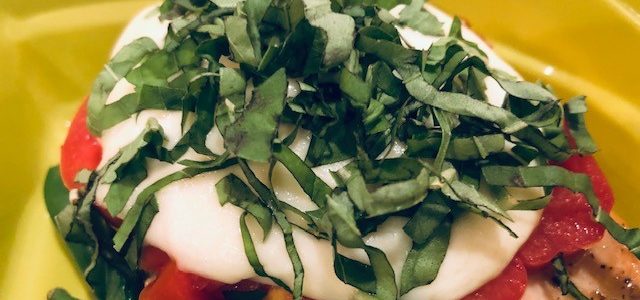 I wanted to share this quick and easy weeknight meal I've made twice recently. I've dubbed it simply Caprese Skillet Chicken. It has all the fresh flavors of the salad version but with added protein. My family loves it and it is also great for meal prepping.
Do you meal prep? I try to cook in large batches because I love to have meals ready to grab to eat for lunch. I have these easy containers that have held up well.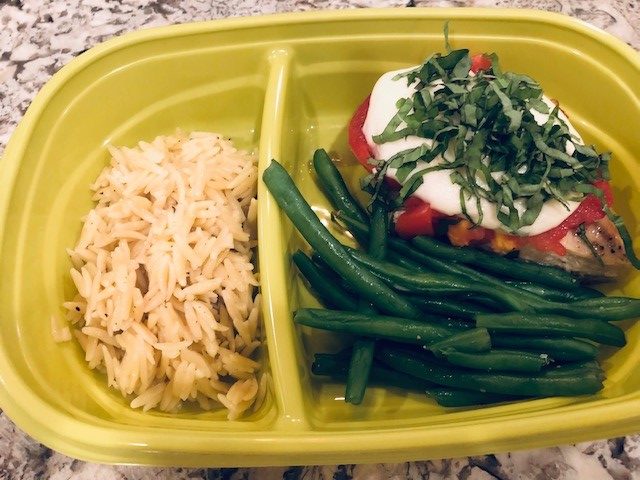 I will pack up all the leftovers from a meal in these individual containers and pop them in the frig (or freezer if I know I won't eat them right away). They make grab and go and cinch!
OK – back to the recipe. It's so simple with just a few ingredients…
Caprese Skillet Chicken
1 LB Chicken (I used chicken breast but thighs would work really well and they cook up fast in the skillet)
Tomatoes, sliced
Fresh Mozzarella Cheese (get the ball packed in water), sliced (I buy the ready sliced, fresh moz in the fancy cheese section)
Fresh Basil, cut julienne
Balsamic Glaze (optional)
If the chicken breasts are large, I'll usually cut them into manageable pieces (they cook faster). Sprinkle with salt and pepper for seasoning and then pop in a skillet with a little olive oil. Cook until almost done then top with a piece of the sliced tomato and a slice of the mozzarella cheese. Place a lid on the skillet and let it all get happy until the cheese is melted (or you can finish it under the broiler for a little browning on the cheese).
Top with fresh basil and glaze (if using).
Serve with brown rice and green beans or on a simple green salad – YUMMO!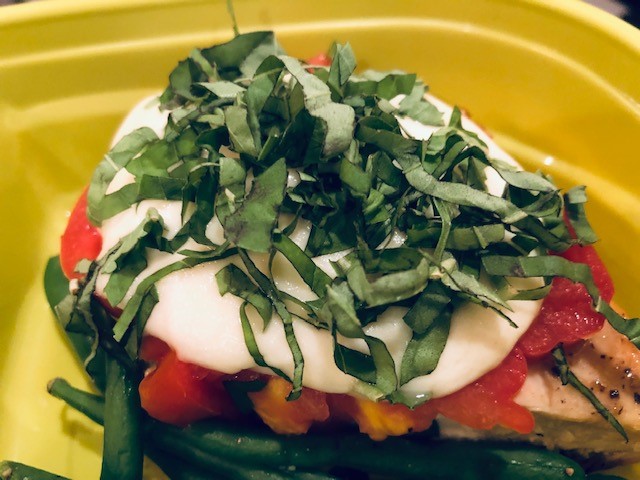 Dream Big. Eat Well.