Know What's Behind The Walls…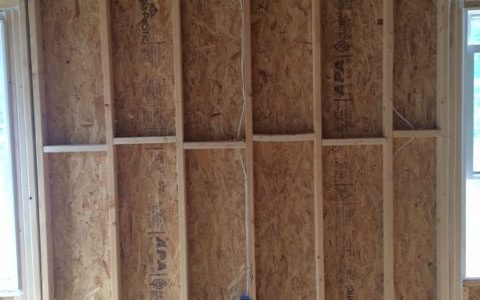 When building a custom home, most owners will focus on making color selections and decisions for things like flooring and cabinetry. Of course it's important to have floors and cabinets but you should also pay attention to how your home is being built, behind the walls.
The Pre-drywall Stage is one of the most critical phases of construction. A good custom builder will place as much emphasis on the quality of their homes before drywall is installed as they do in the finish stage. Granite counter tops and tile accents are great but if the shell of your home isn't built with care, you will likely have issues down the road.
Before we install the drywall, there are several critical areas we focus on. If you're considering a custom build, you too should take note.
Quality Interior Framing
If the walls aren't square and plumb before the drywall is installed, there could be problems when the finish materials are installed. For example, if the walls in a bathroom aren't square, the tile can't be installed square and may appear crooked while the vanity won't sit flush against the wall. For this reason, all interior walls should be checked for plumb and square.
The studs used in residential construction in this area are made of wood and everyone knows that wood can bow, twist and cup under certain conditions. There are some precautions builders can take to minimize movement in the framing material after install. The best method is to add additional blocking in the walls. This will support the walls and keep the studs from moving as they dry and continue to acclimate to their environment.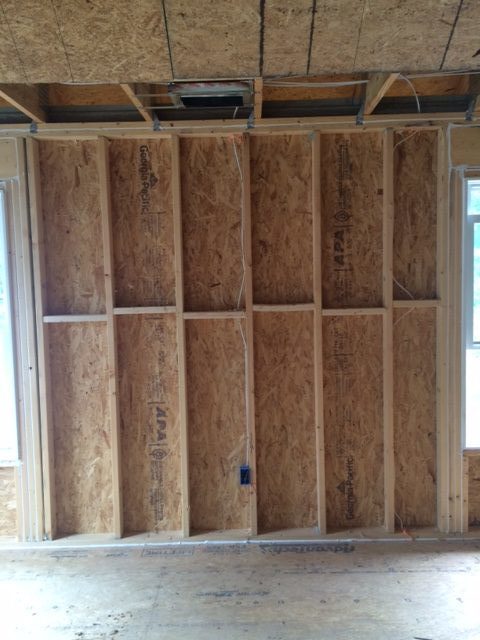 We have found this method is very effective in preventing bowed or warped studs after install.
Proper Window Install
We install one of the best vinyl windows out there and I'm quite proud of that. I've talked about it before so I won't belabor the importance of proper install but IT'S SO IMPORTANT! An improperly installed window will cause problems in the future. Not only will the window fail to operate properly but it also has a better chance to cause water issues (bad bad bad) and/or energy loss. Check out my post all about windows by clicking HERE!
Energy Seal & Insulation
NDI has been building energy efficient homes since before it was cool. Dad has always installed an energy seal package and up until recently, he always used R-15 in the walls which is the highest R-value you can have in a 2×4 framed wall (we still use R-15 but it is now part of the new energy building code).
When you're looking at new construction, make sure to note the energy package. It will have a direct impact on what you spend heating and cooling your home. Check out my post all about building an energy efficient home by clicking HERE!
What else should you think about before drywall is installed? Here are some tips!
Don't be shy about asking questions. If there is one thing I've learned in this business its this…if it doesn't look right, it probably isn't. Ask your builder if something looks "off" to you or if you're uncertain about what you're seeing.
Are you planning to use a private home inspector? If yes, NOW is the time to bring them in. Don't wait for the finish stage – they won't be able to see the critical areas BEHIND THE WALLS. We encourage it because we have nothing to hide.
Take pictures! This is a great time to take some pictures of the plumbing and electrical lines. You never know when it might be helpful to know where they are. And it's cool to have pictures from this stage. Because before long, this stage will be far behind and you'll be closer to moving into your beautiful, WELL BUILT home.
Dream Big. Build Smart.