This Backsplash Is Killing Me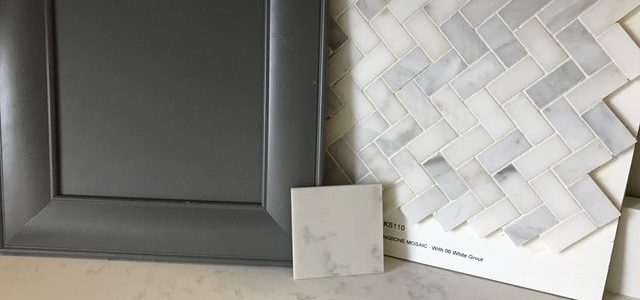 I remember when Paul and I built our home (almost 10 years ago!). The decisions. Oh, the decisions! What starts off as a fun and exciting process (selecting!), by the end feels like a trip to the dentist. As a self-proclaimed quick decision-maker (I can pick out a Christmas tree like a champ!), I've always prided myself with the ability to make good, decisive decisions.
But when it came down to deciding on the backsplash for our home. I couldn't do it. I was spent. Done. So I didn't. For like 3 years.
And now I have one final decision to make for our Langley Model in Falls Church. One.
It's the backsplash and it is killing me.
I first thought I'd do something completely different than we have done before. I was thinking these pretty herringbone Cararra Marble tiles would be so perfect!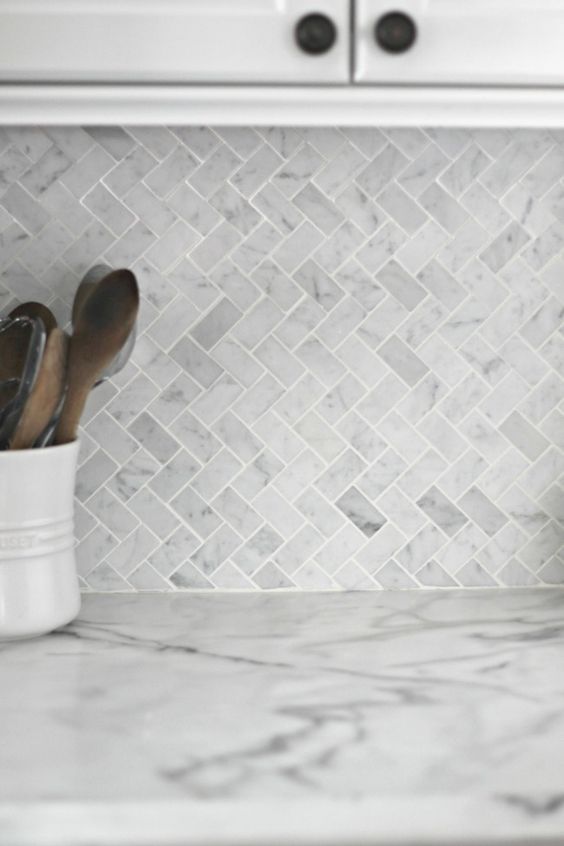 Especially with the gray cabinets –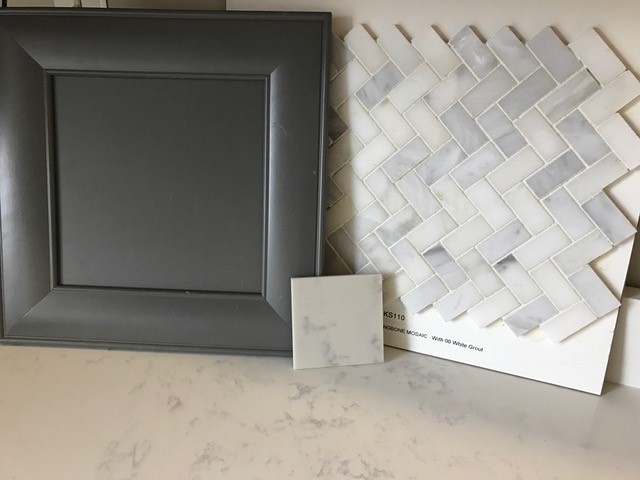 Just yesterday, I went from confirming this selection to second-guessing this selection (it happens to me too!).
By the end of the day, I was sending in my final answer! And it wasn't the herringbone.
I'm going with good ol' white subway tile. I love it. It's not marble but the new owners won't have to worry about having marble tile in their kitchen (oh the stains!) and I think white subway will always be on trend – it's a classic.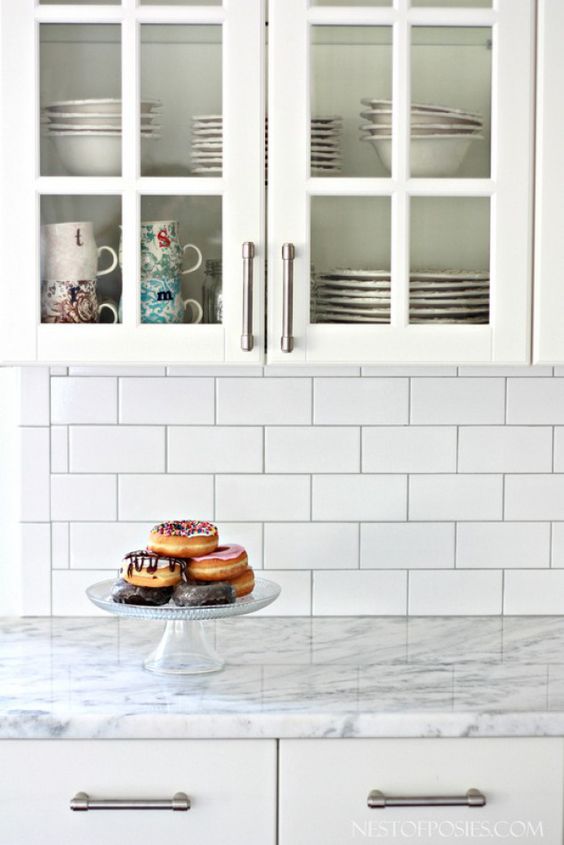 And I'm going to try it with light gray grout. With a tile like this (edges are clean so the grout won't bleed) it works to go with a color that is darker than the actual tile. The grout won't be as susceptible to staining and it will look GREAT with the gray cabinets.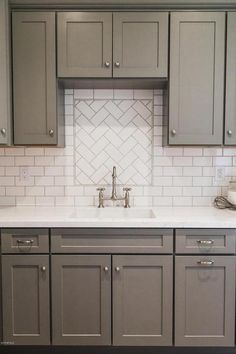 Looking for a more contemporary look? Glass subway tiles are gorgeous ($$$ but gorgeous).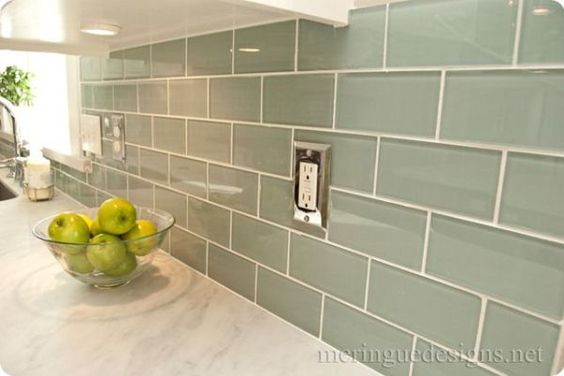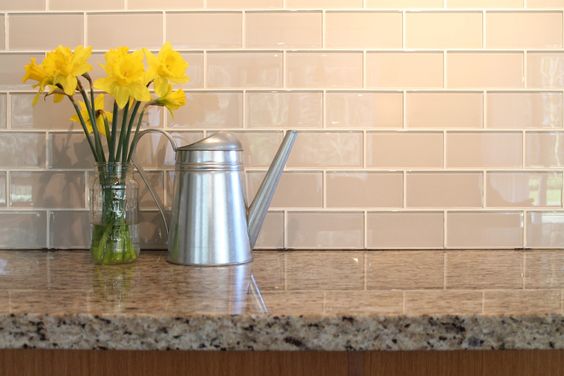 There are a BAZILLION choices out there for backsplashes. We've added quite a few selections to our new Design Center (which is still under construction – ghhrrr!). Come back tomorrow and I'll show some of my favorite backsplash combinations.
Dream Big. Build Smart.