What We're Building: Jen's Week In Review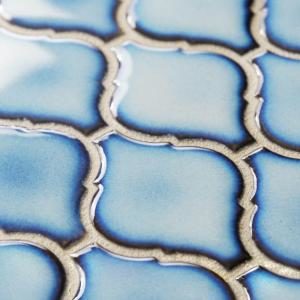 Happy Friday! We have had a lot going on this week, and this post is a little long, but I've included a lot of product information. I hope you find it helpful as you are deciding how you will design your new home! So let's jump right in…
Pop Up Open House This Weekend
We're giving a sneak peek of our nearly finished Langley Model this weekend. There has been a lot of activity this week – new light fixtures & appliances installed, landscaping started, etc. We're getting so close to completion – I hope you will stop by to check on our progress!
Click HERE for more information about this weekend's event!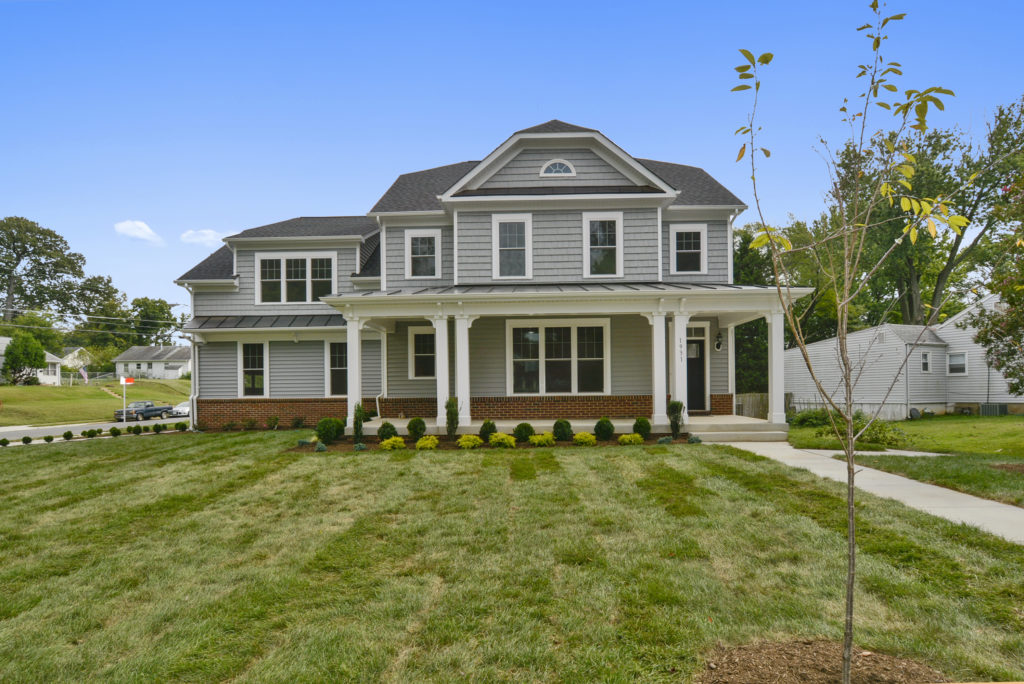 This Week's Settlements
We settled a Nottingham Model in the City of Alexandria this week. This client put their own custom spin on this house…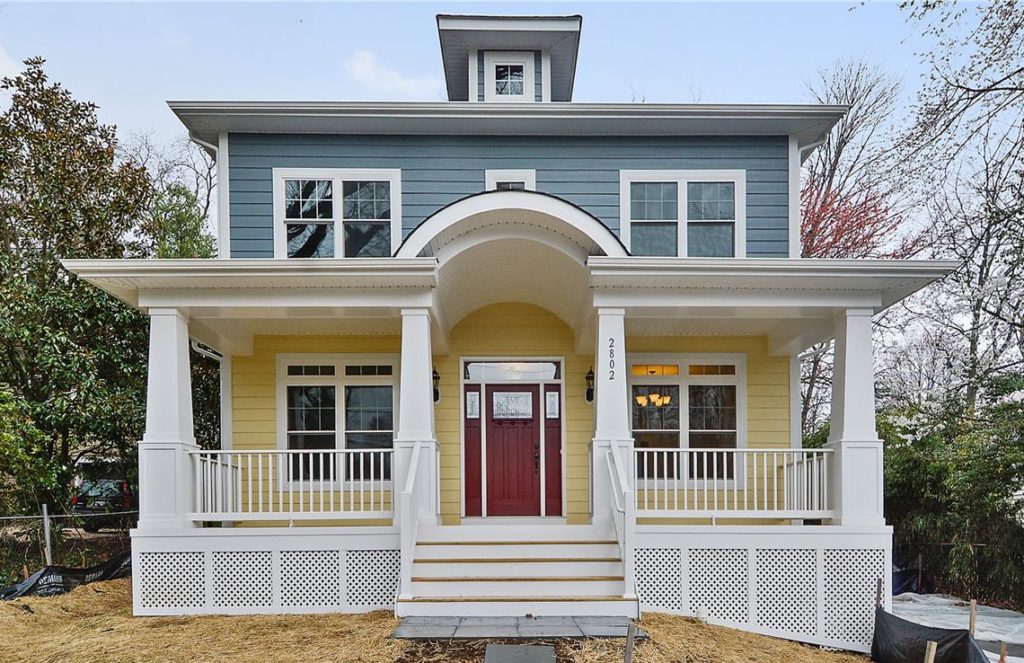 They chose two-tone HardiePlank Siding. The top is Boothbay Blue and the bottom is Woodland Cream.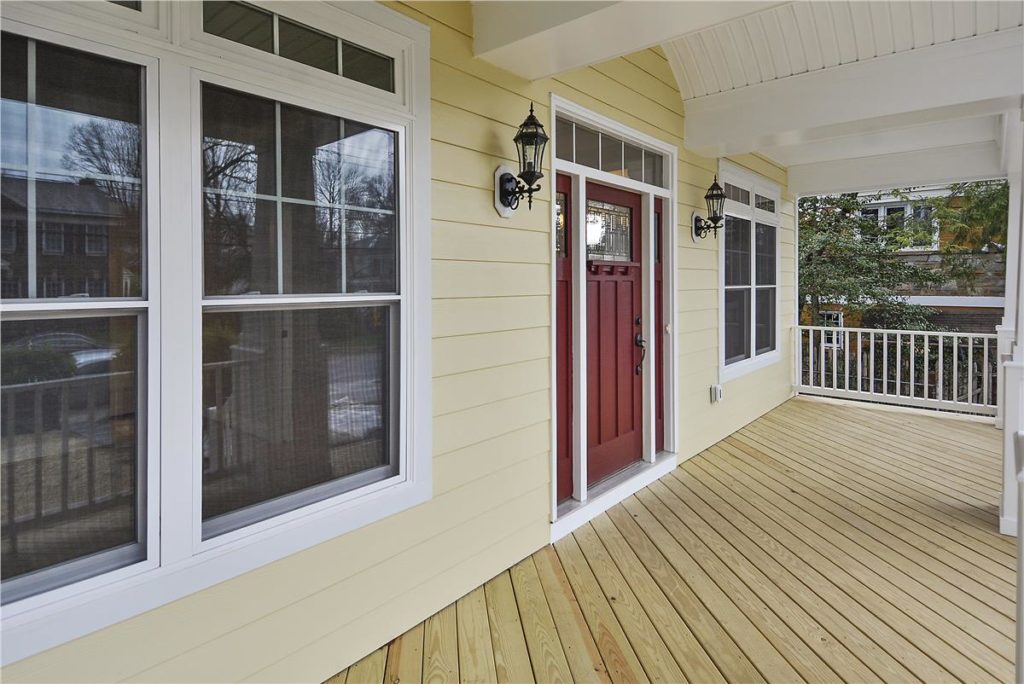 The front door is painted Richmond (Red!). Love how it looks against the siding.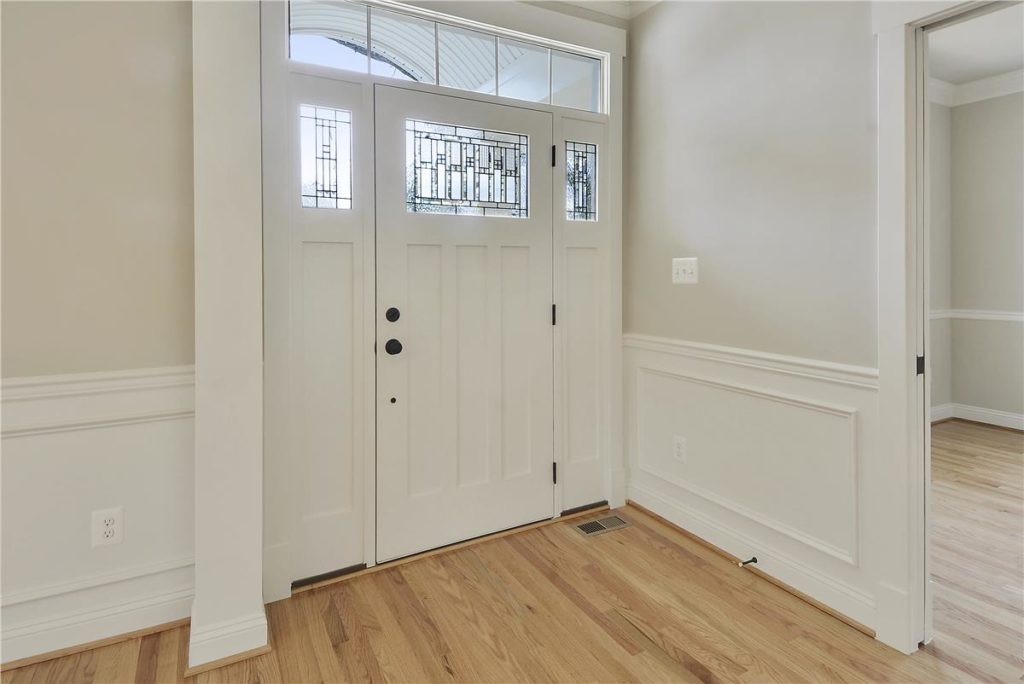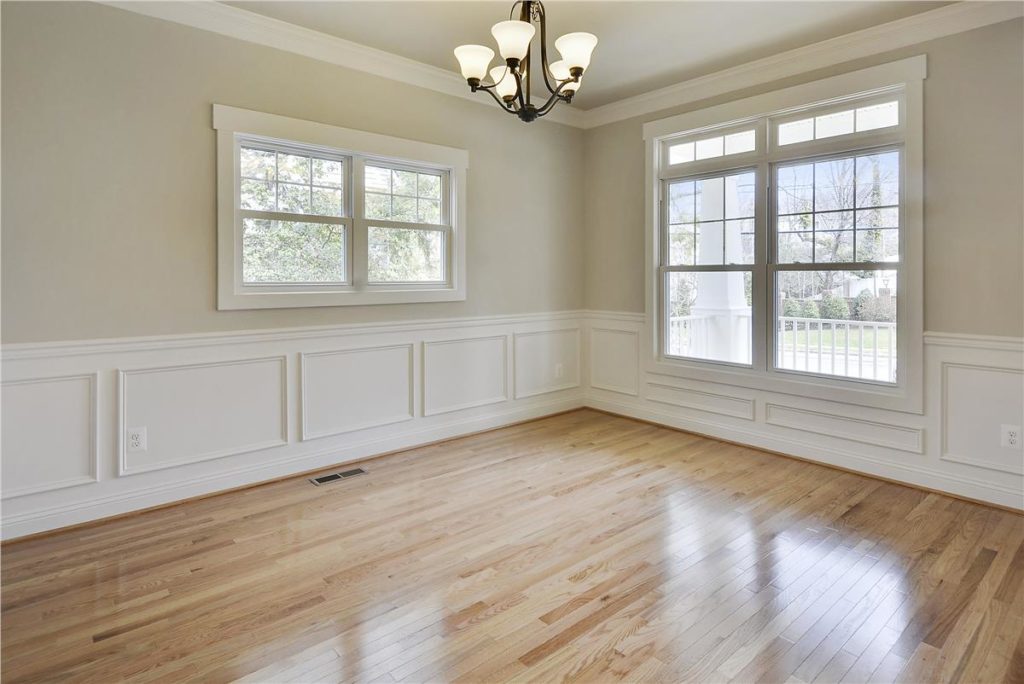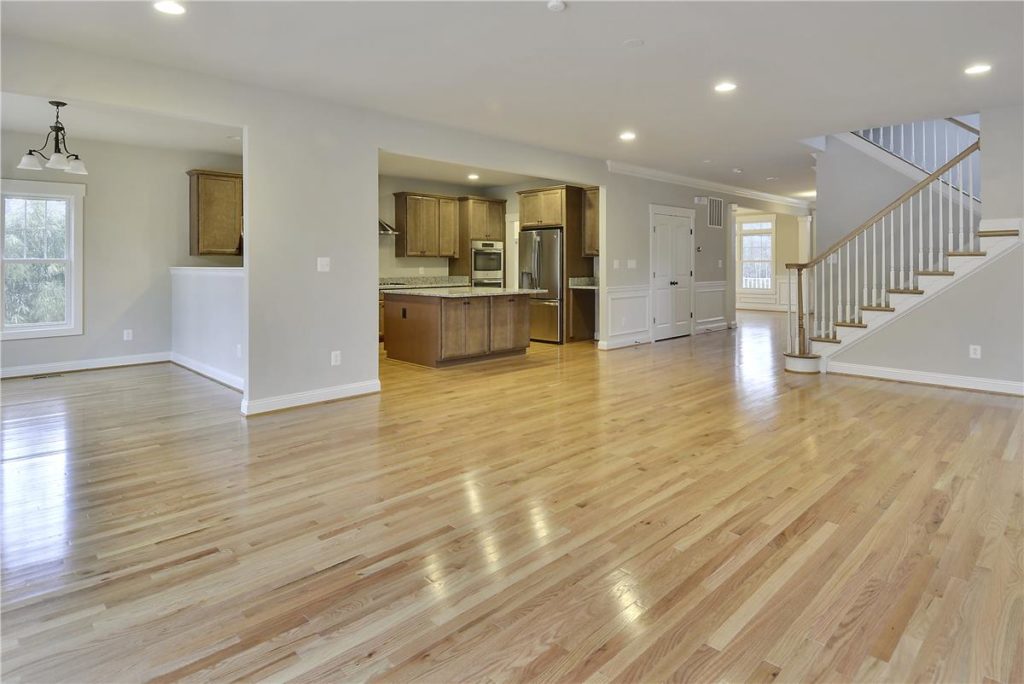 This is an oak hardwood floor with Natural stain.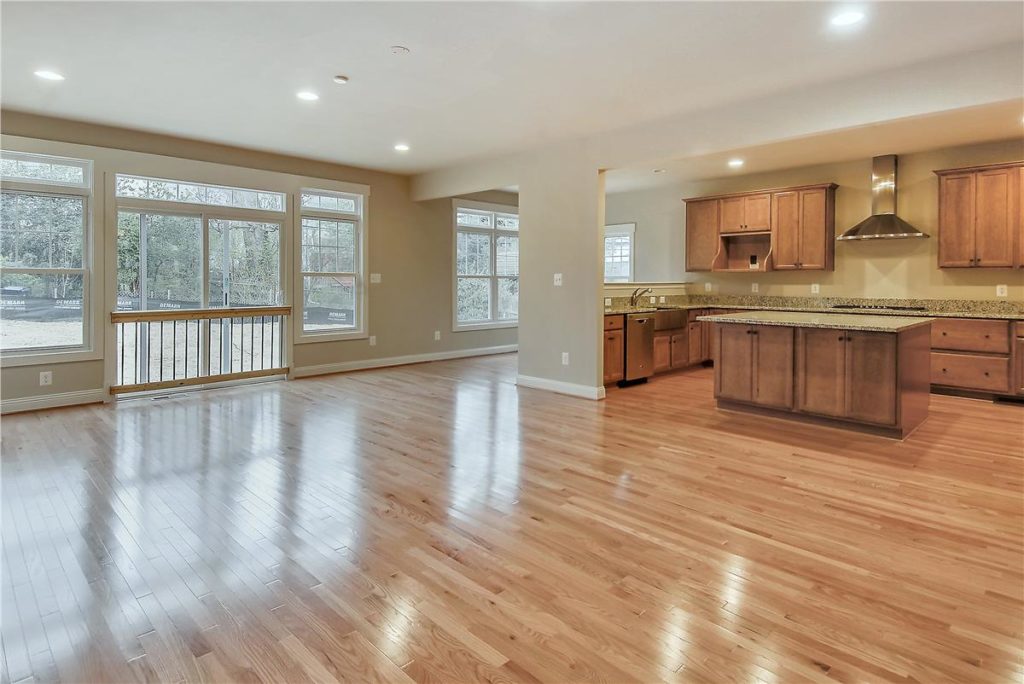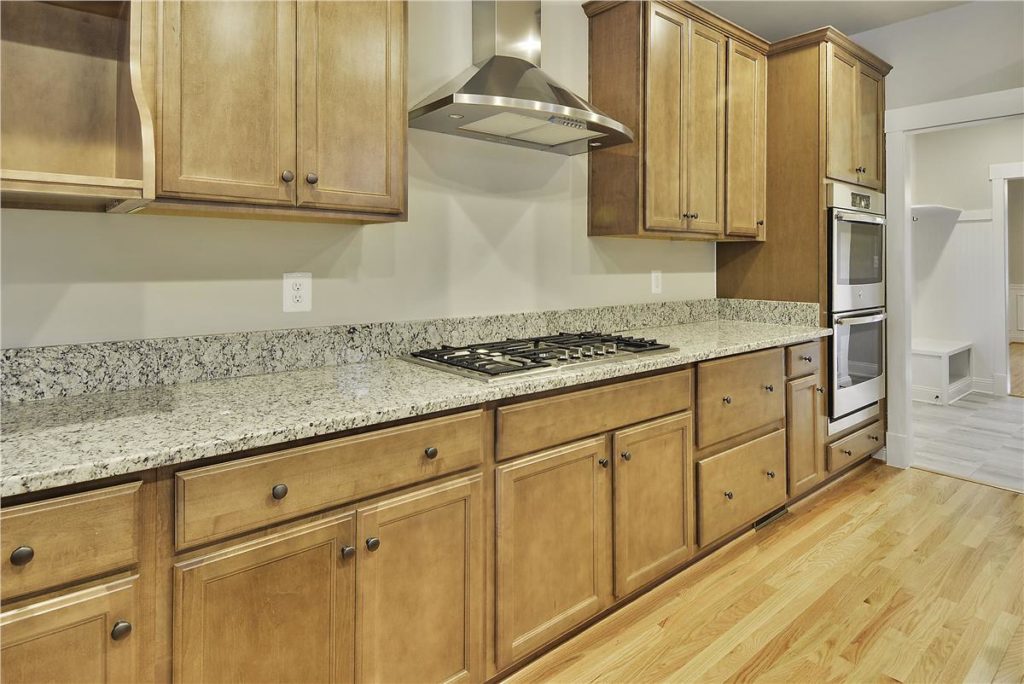 The maple kitchen cabinets (stain is Rye) are made by KraftMaid (an NDIncluded Signature Feature!). This cabinet is awesome – dovetail drawer construction, full extension drawers, thicker shelves, soft close doors/drawers – the list goes on! And all included in our base pricing.
The granite color is Giallo Ornamental. Such a pretty combination!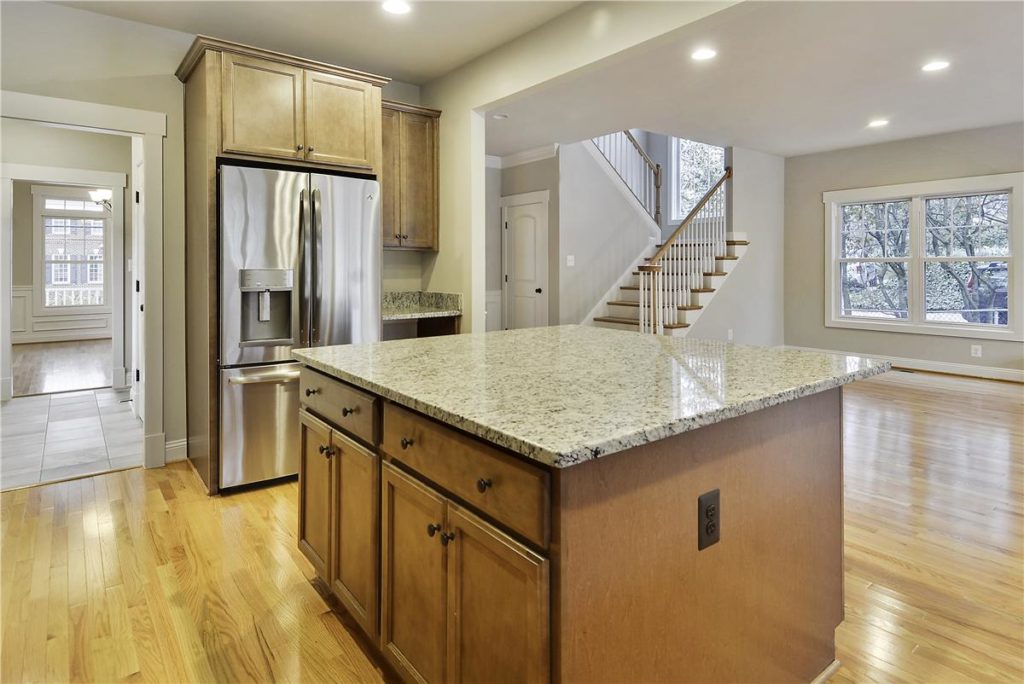 Look at the storage in the Mudroom!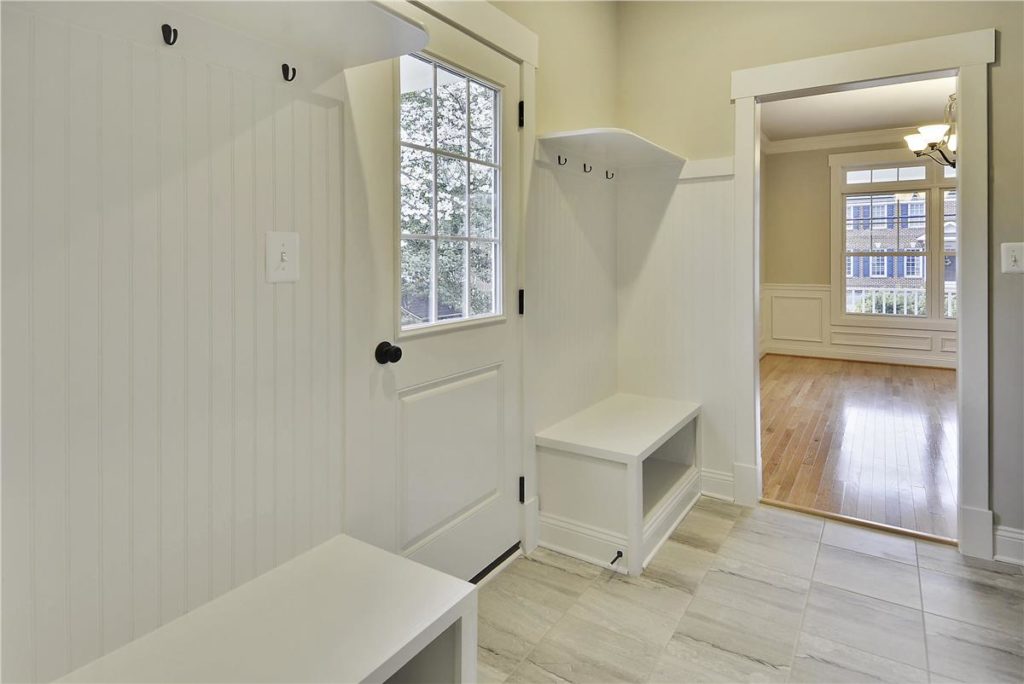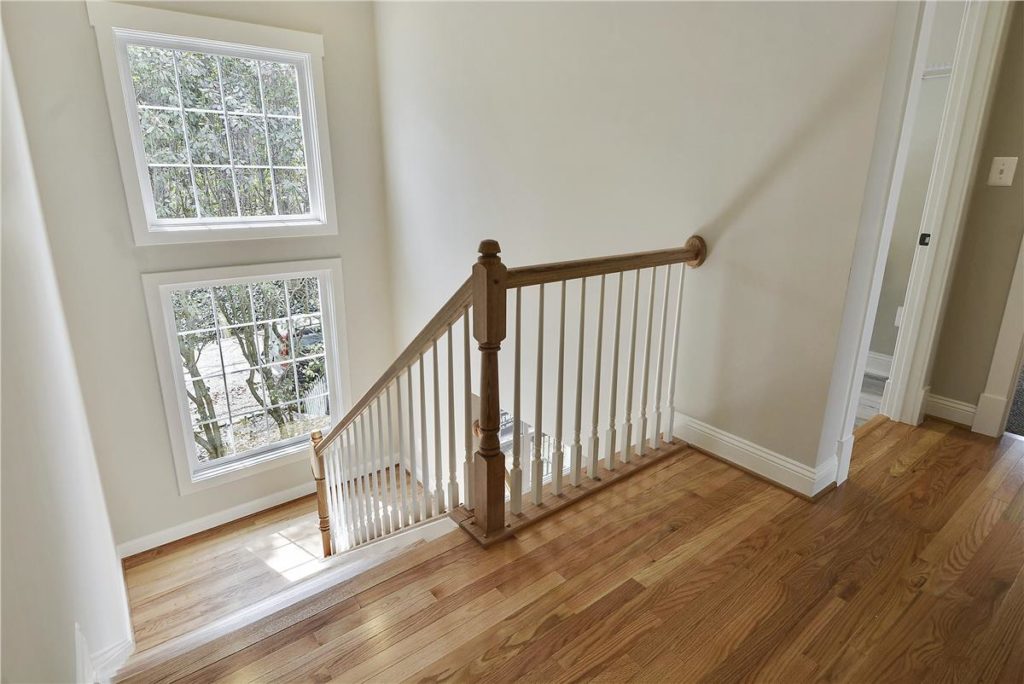 I love the selections they made in the Owner's Bath – the flooring is Upgrade 1 Treyburne in Cask Oak.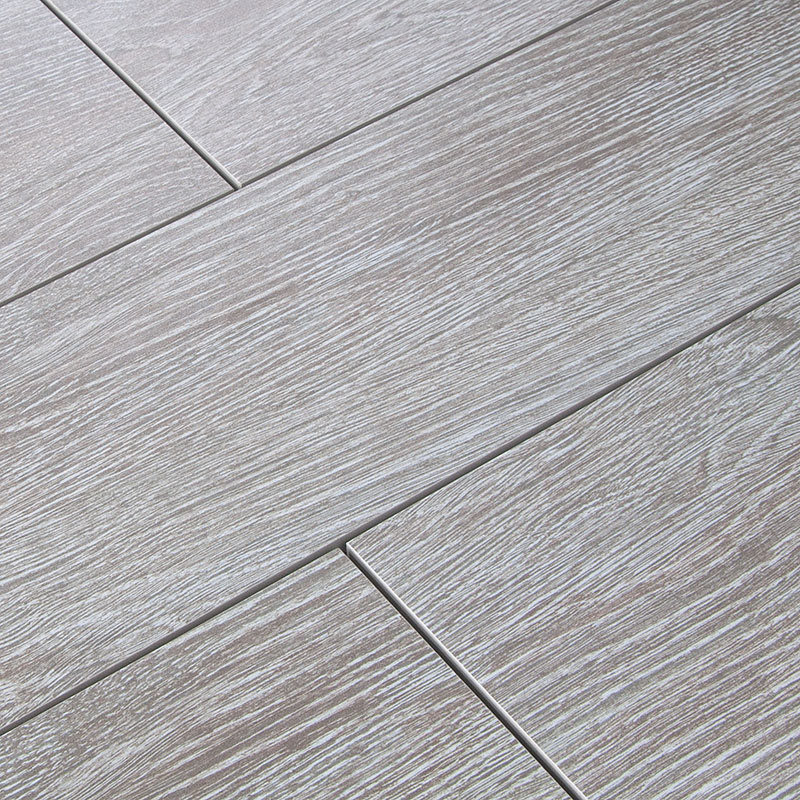 For this client, we installed it in a chevron pattern (which is a little extra $$) – isn't it pretty? The "wood" tile is such a hot trend right now. We offer one that is included in the base price – check it out the next time you're in the Design Center!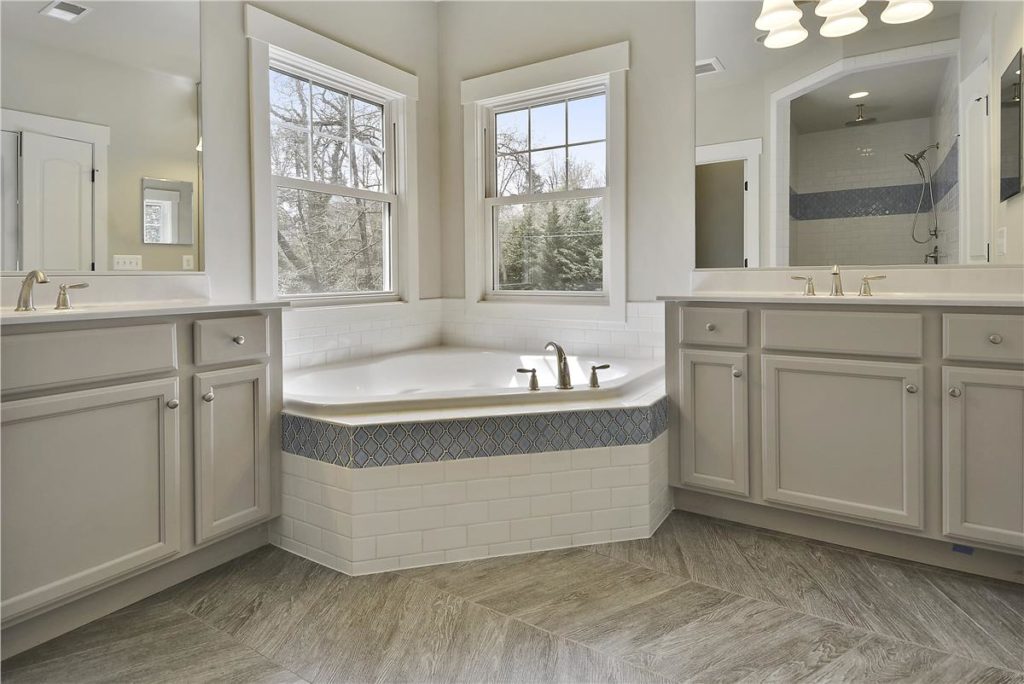 Now let's talk about this gorgeous accent tile. It's called Aella Porcelain Arabesque.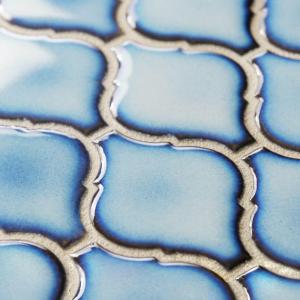 So pretty with the simple white subway tiles.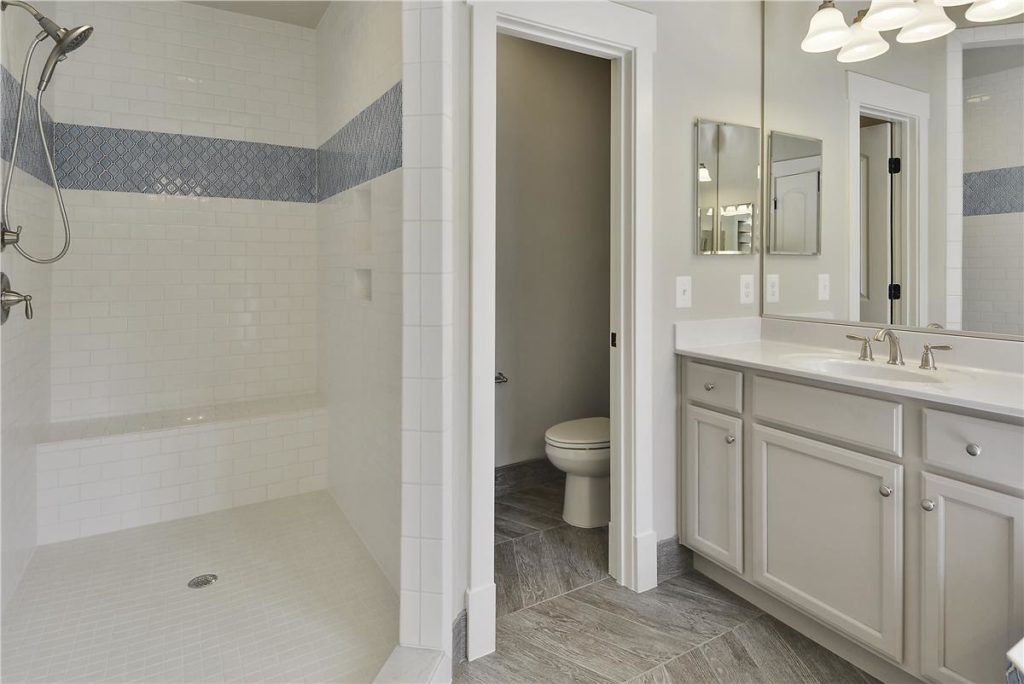 Thank you "V" Family. We wish you our very best as you settle into your beautiful new home! If you'd like to see more pictures of the Nottingham Model, click HERE.
We also settled a Sherwood Model is Falls Church yesterday. This project was a bit unusual in that the client lived in Georgia during the entire process. They bought the lot before they even saw it and aside from a few critical meetings with the team, did everything remotely. Their home turned out beautifully! Here are a few pictures I snapped while I was at the settlement…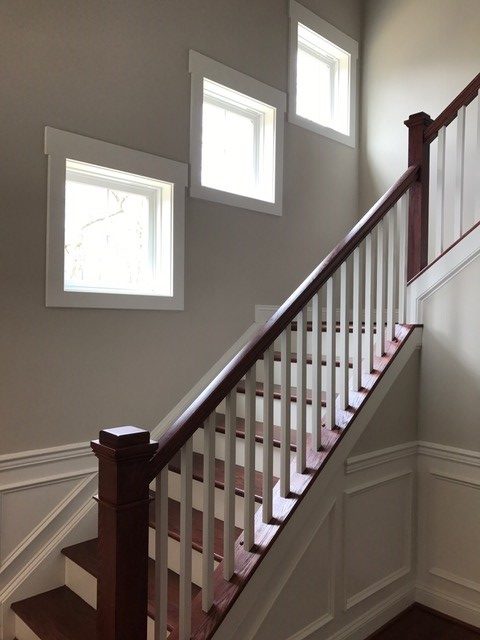 I love the stairwell in the Sherwood Model – the 2×2 windows bring in so much light and are so pretty grouped together.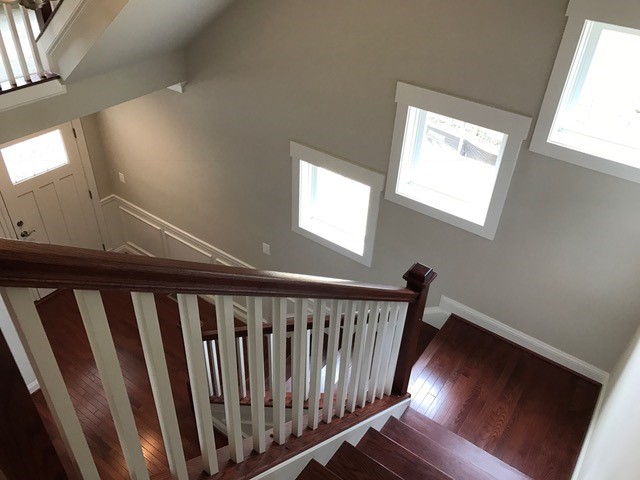 This client chose oak flooring with a cherry stain. And I love this tile combination…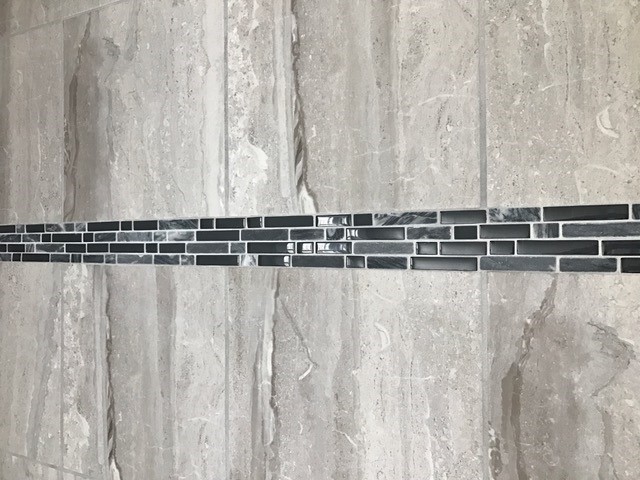 It is Athens Perla with Glacier Gray Marble Blend listello.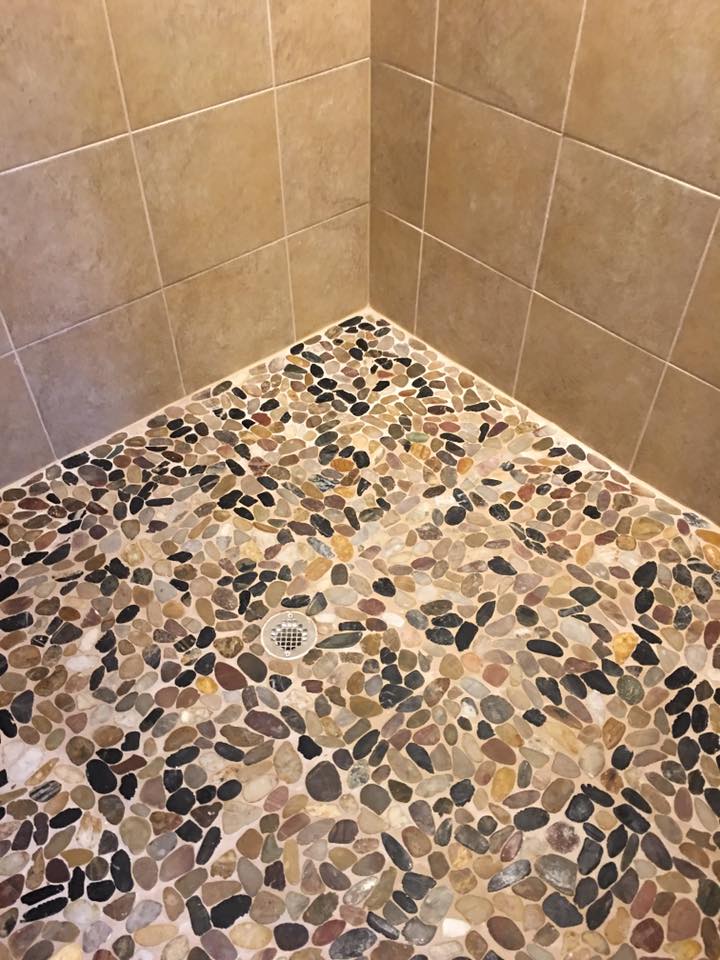 In the Owner's Bath, the client chose this for the shower floor. It is called Riviera Pebble 4 Color Blend. It's paired with Venice Gold wall tile.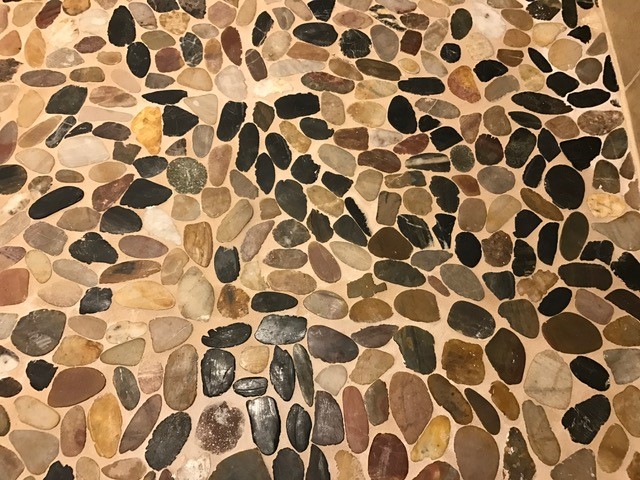 Now let's talk about this kitchen – specifically the appliances.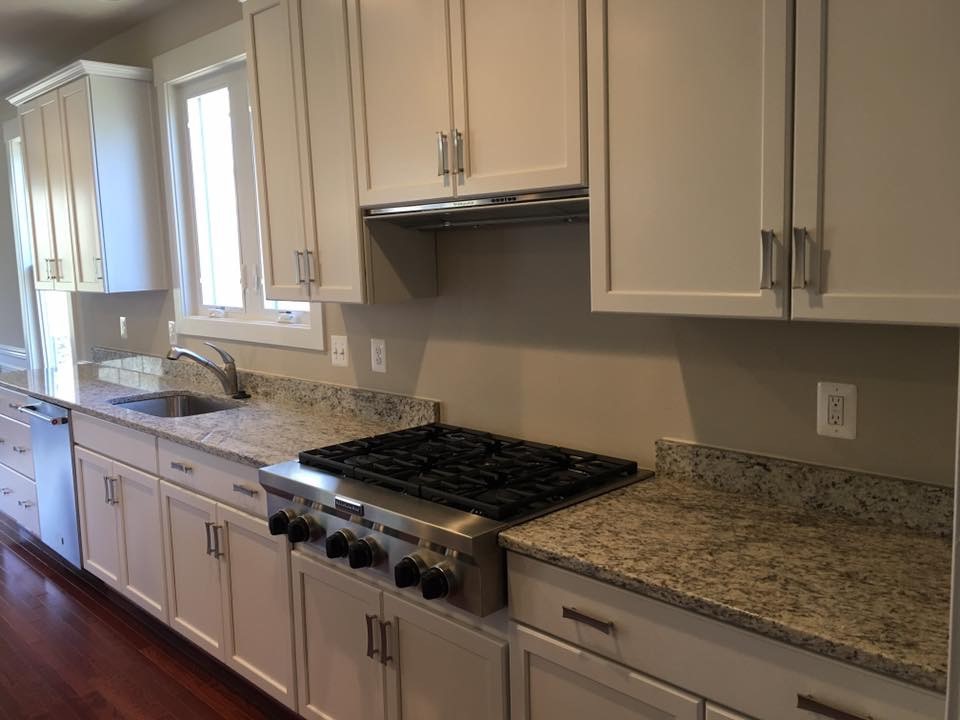 The client chose KitchenAid. I love this professional cooktop with the low profile exhaust hood.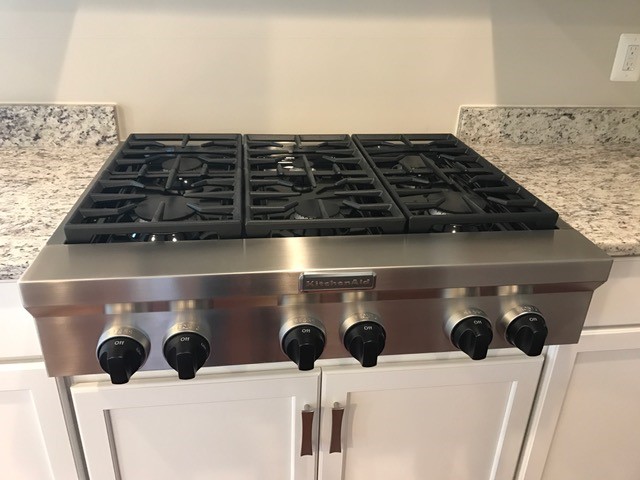 The hood slides out when in use.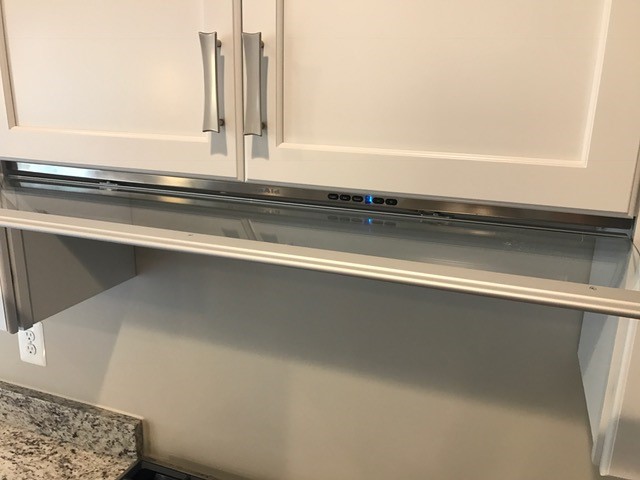 And then it slides back for a low profile look. Brilliant!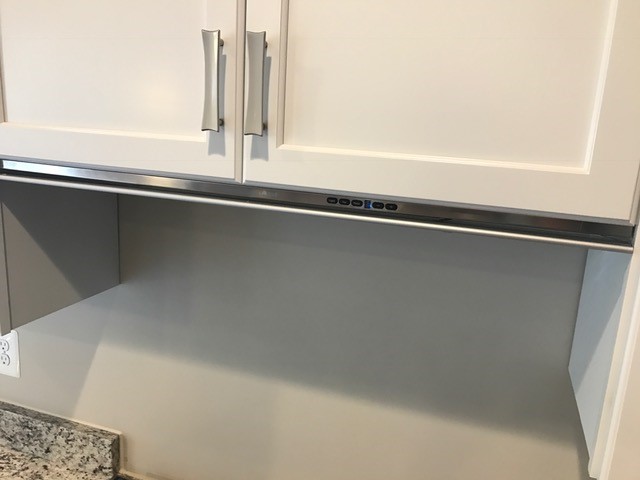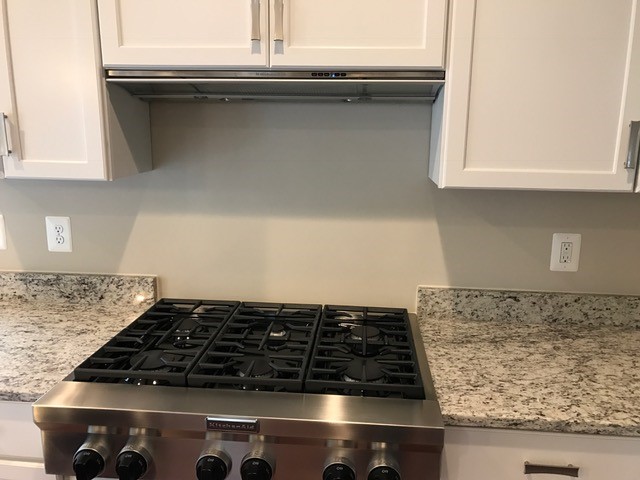 The French Door refrigerator is nice too! We've done these in most of our spec homes, and I love it.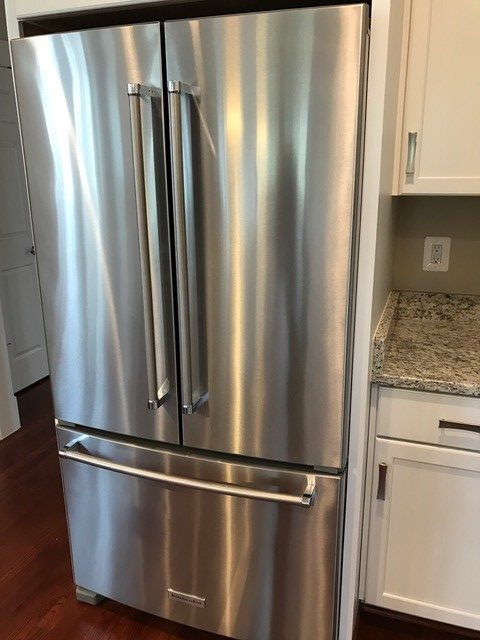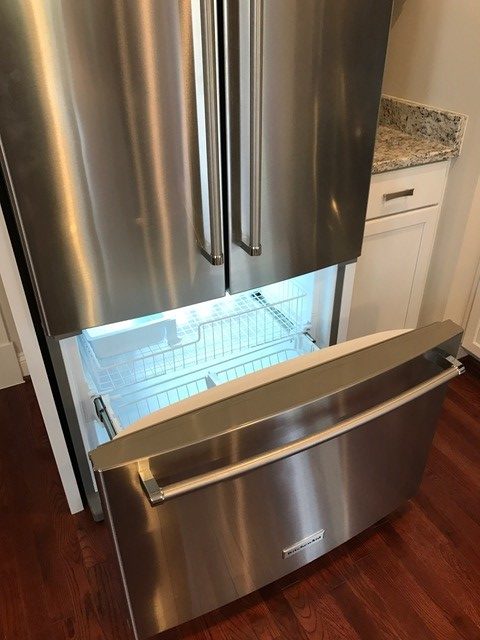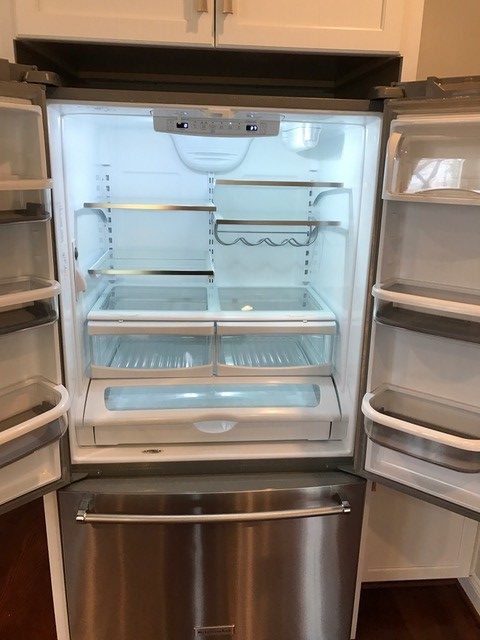 The double wall oven is slick!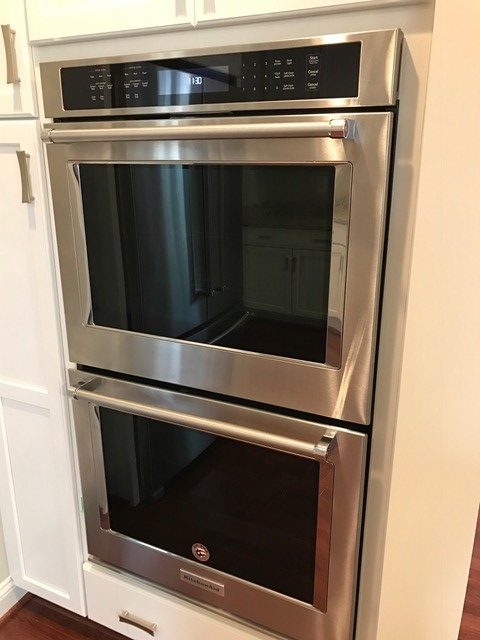 I love the blue interior!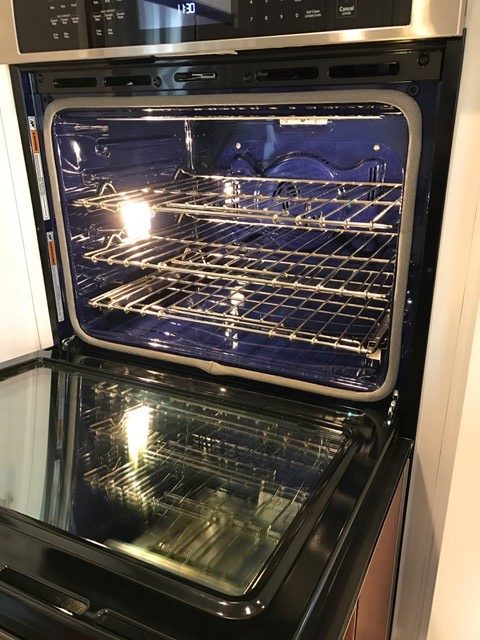 All of these appliances have the commercial grade look with the thick handles.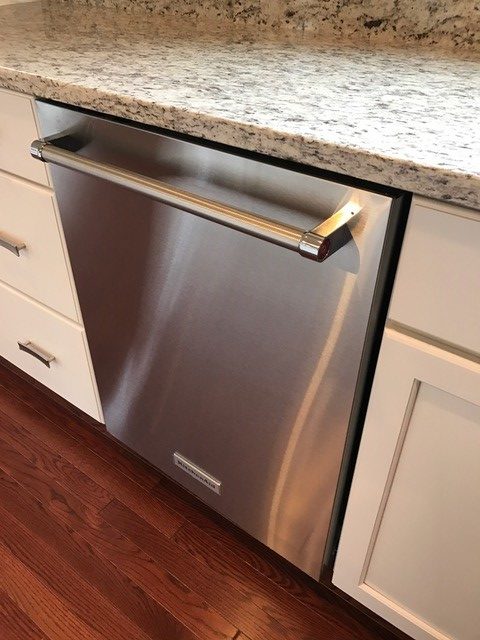 This dishwasher has hidden controls – looks so much nicer!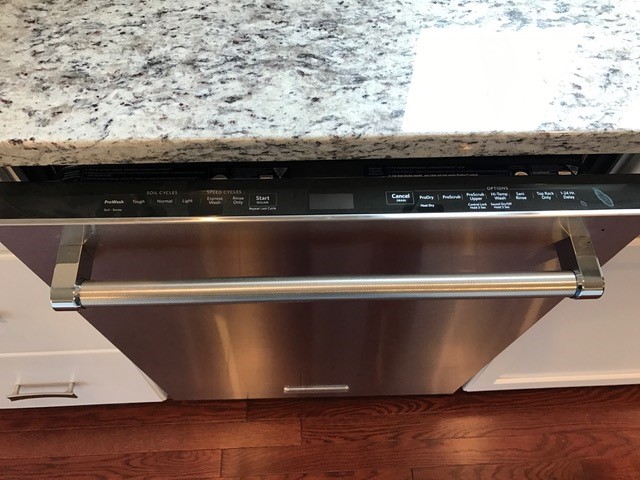 Wishing you so much luck "C" family. We loved working with you! You can check out more pictures of our Sherwood Model HERE.
This Week On The Blog
Does your lot sit on a busy a street? Concerned about street noise? Check out Tuesday's post which outlines some things you can do to minimize noise pollution inside your new home!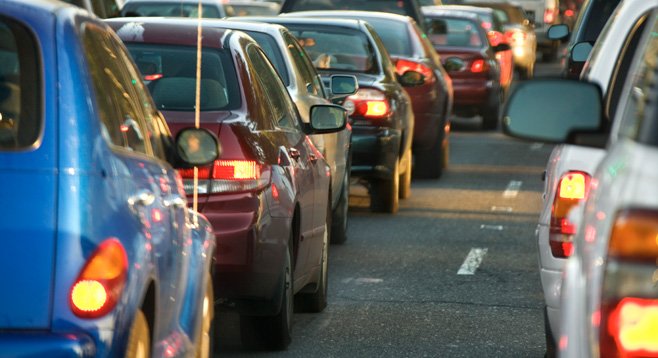 We have a new NDI family member! Evelyn Endler just joined our Sales & Marketing team. In Thursday's post, Evelyn answers questions about her role at NDI and the advice she gives her clients.
Over The River & Through The Woods
To Catoctin Creek Distilling Company we went! Have you visited a Virginia distillery yet? They are popping up everywhere you look (along with microbreweries and wineries – love VA)! There is even one opening up here in Falls Church City!
On Saturday evening, our neighborhood Cocktail Club took a field trip! What is Cocktail Club? The best club ever! In January of 2011, we gathered with some neighbors and started our neighborhood Cocktail Club. Since then, we "meet" every other month at one of our homes. The host picks the theme (we've had Christmas, St. Patrick's Day, Mardi Gras, Spanish theme, Italian, etc.) and provides a specialty cocktail. Everyone else brings a dish to share that supports the theme. It has been so fun and it has brought our neighborhood closer together. This month our club went on the road…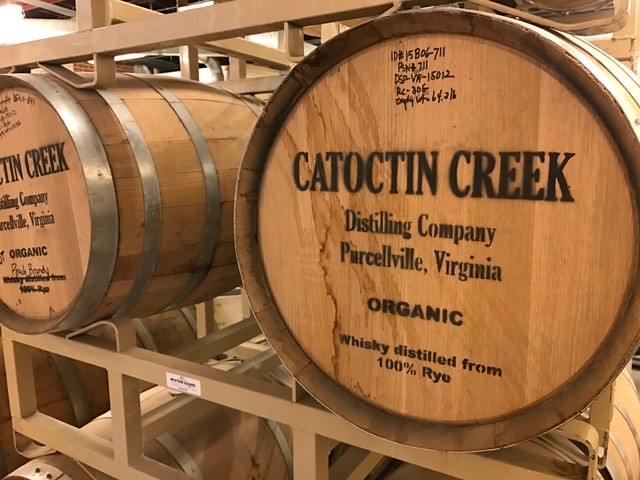 We arrived at 6 p.m. and took a tour of the distillery. I didn't know you needed to brew beer in order to make spirits…learning something every day!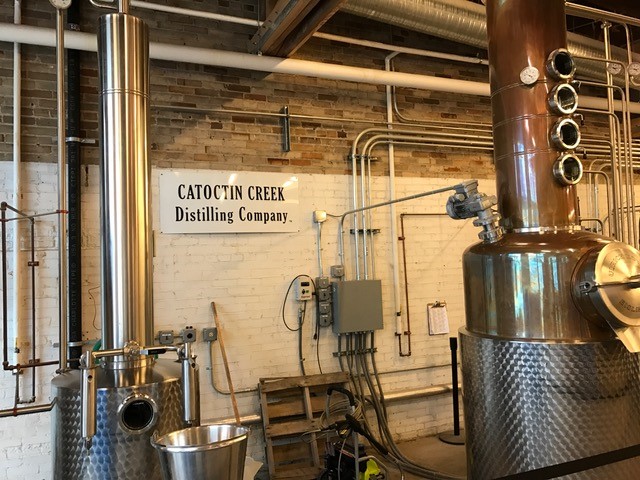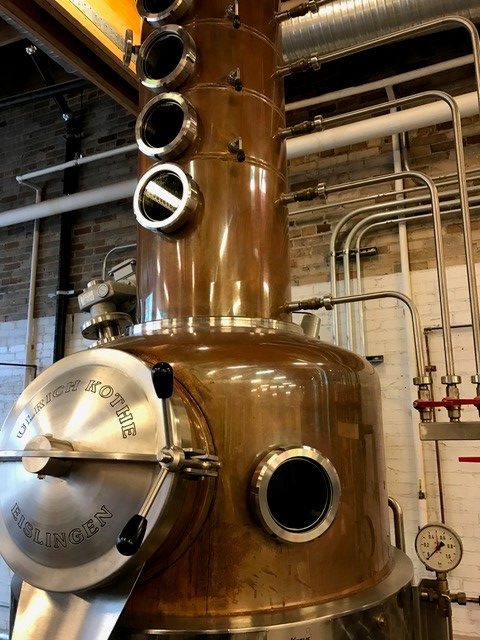 After the tour, we sat down for a tasting. Paul did the regular tasting…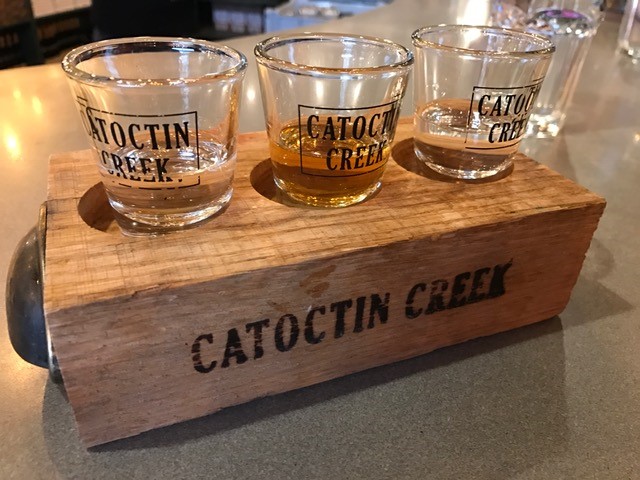 And I did their seasonal cocktail tasting…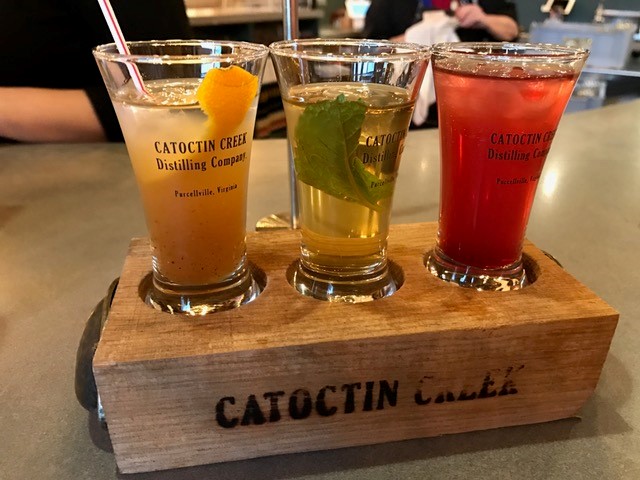 Yummo. It's really a great little spot. The building is an old car dealer from the 50's.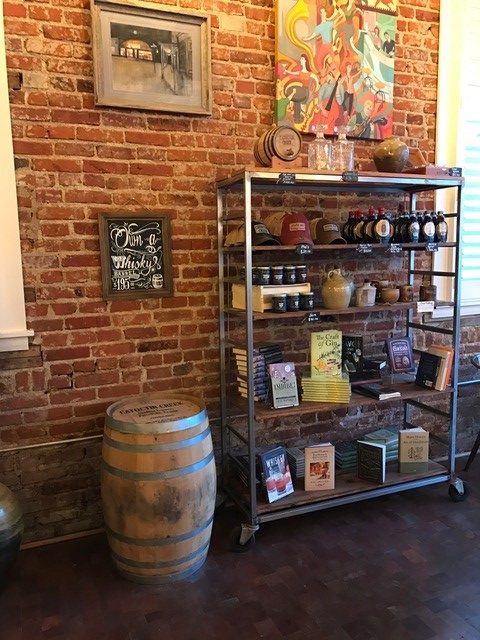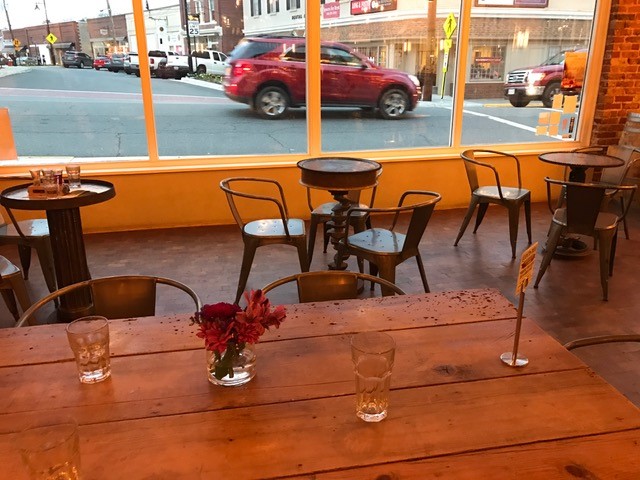 Paul and I had fun!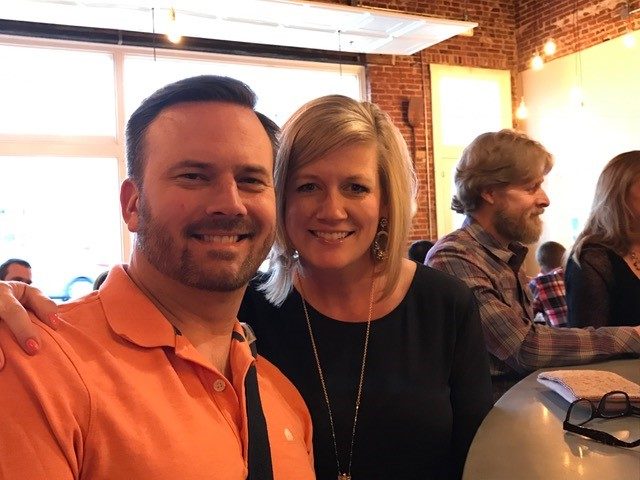 Andrew Turns 5!
Our little Drewdlebug turned 5 on Tuesday! We're still celebrating, and he's loving every minute of it. I was looking at some old pictures of him earlier this week.
He came out with a full head of hair.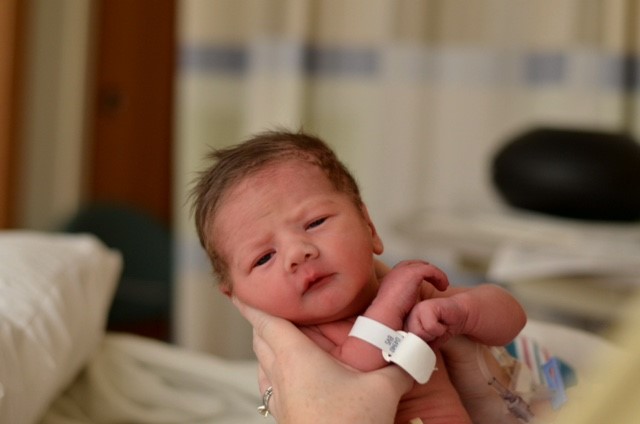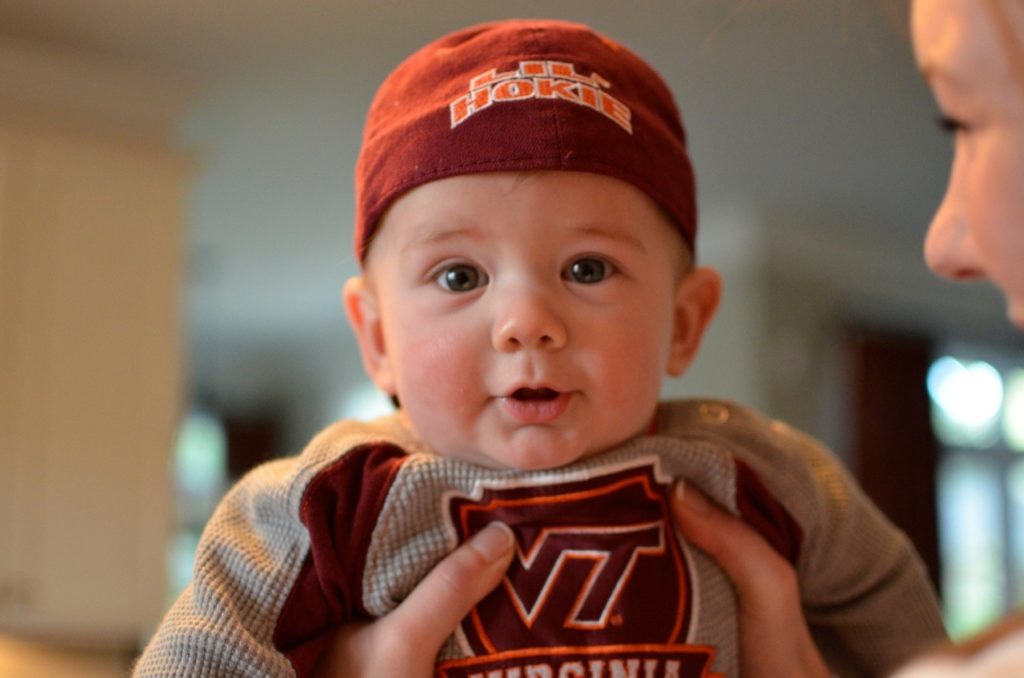 His first mugshot passport photo.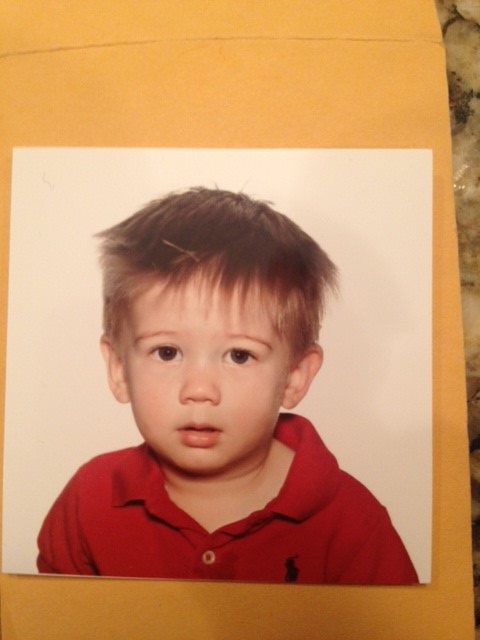 He still loves sugar this much.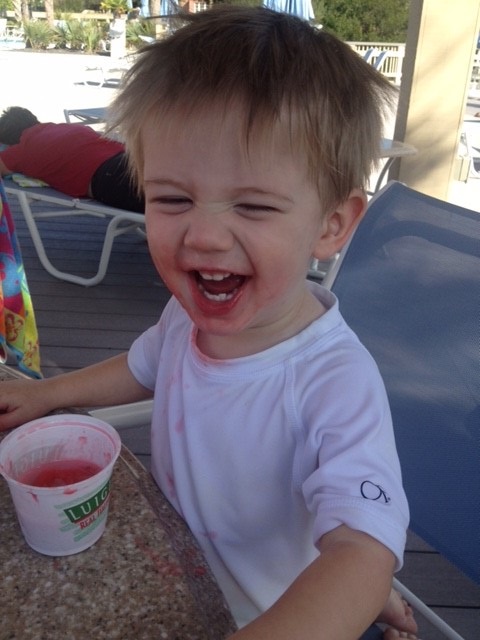 The time is going so fast.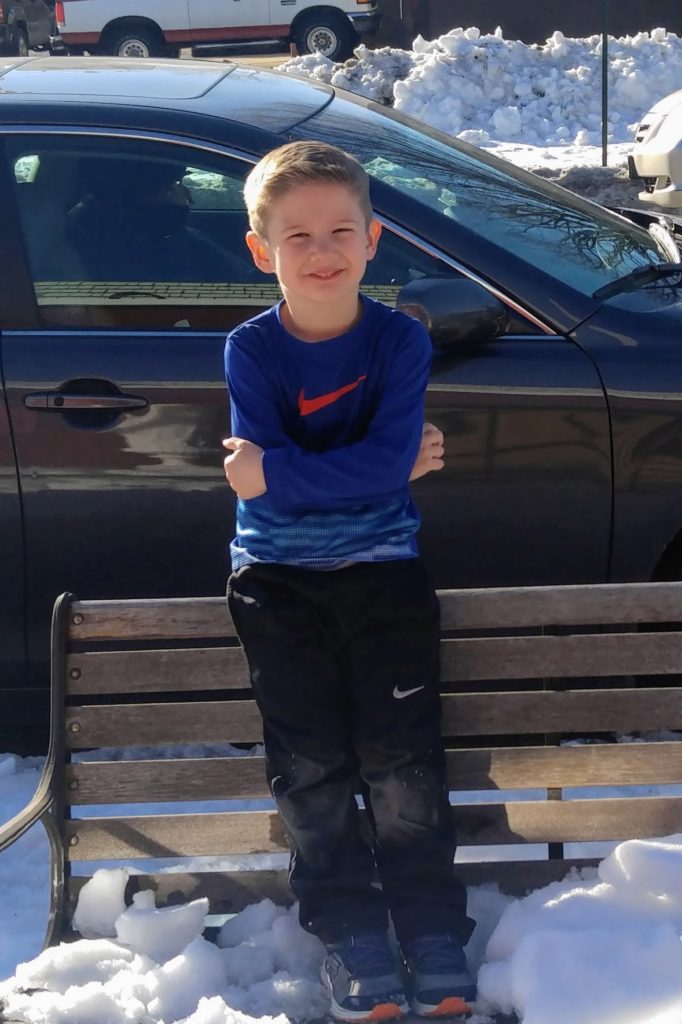 And we're loving every minute of it.
Thank you for reading this extremely long post! If you ever have any questions about one of my posts, please email me or call me at 800-406-8555. I'd love to hear from you!
And I hope you have a GREAT weekend.
Dream Big. Build Smart.