What We're Building: Jen's Week In Review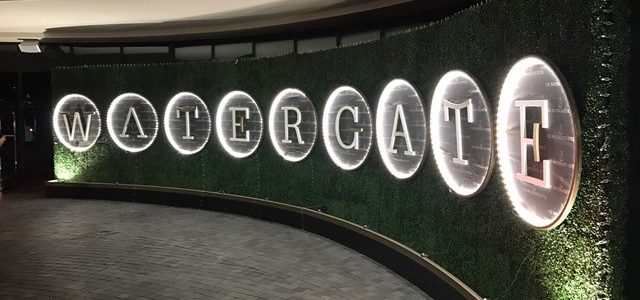 Happy Friday and welcome to my week in review! We are SO BUSY and I love it!!!
Pop Up Open House This Weekend!
On Saturday, 6/17 and Sunday, 6/18, we will be showing a newly finished Vienna Model in Arlington. Have you seen this model? It has been one of our most popular designs over the last few years. People love it's perfect size and open layout. So pretty too!
I hope you will stop by! You can get details on the latest Open House by clicking HERE.
Design Center Remodel
We're almost done with the renovations at our Design Center. We're all so excited about how everything is turning out. The Design Center is a great place for you to look at all of the different selections we offer, chat with a member of our sales team or just come out to hang out (we have coffee!). We've installed rooms of various flooring selections (some standards, some upgrades) so you can get a feel for the products. We will be doing a big reveal soon but in the meantime, here a few pictures!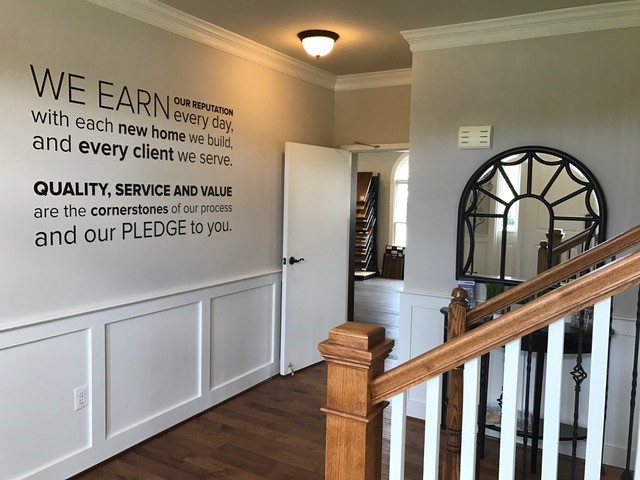 Our mission statement…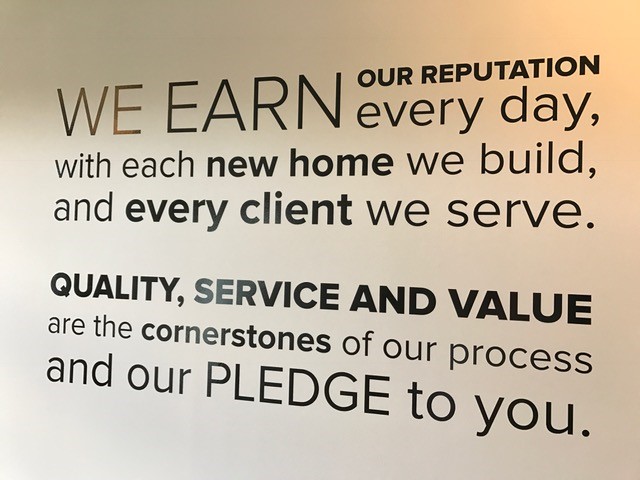 It is hard to tell in this picture but this room has a sampling of our standard flooring selections installed – there are actually 3 different colors installed in this room!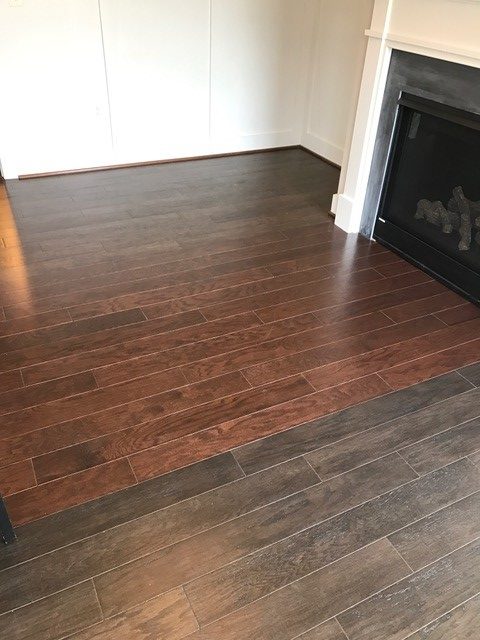 I can't wait to show you the finished product but you don't have to wait until then. Let us know if you'd like to come for a visit!
On The Blog This Week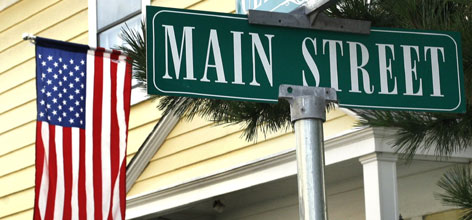 New series! I'm taking you behind the scenes and sharing all the ups and downs in my new How To Build A Custom Home Series. The latest post in this series is how to go about Finding A Lot!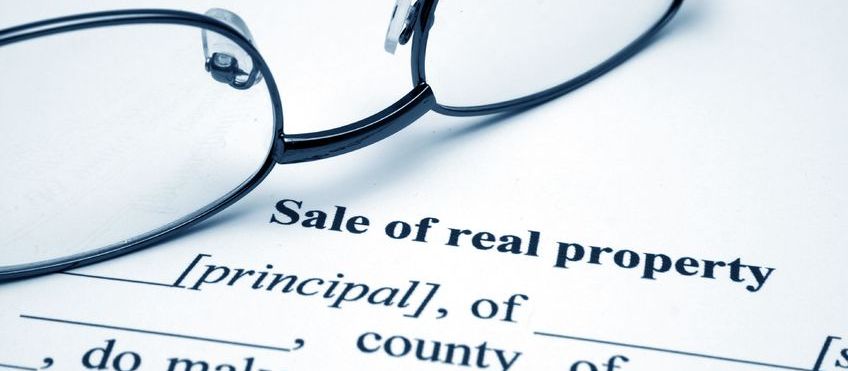 Have you seen my Home Building FAQs series? In 300 words or less, I answer a common home building question. This week, I answered the latest Home Building FAQs: What Is An Escalation Clause?
My Latest Food Obsessions
I love food. I love to eat it. I love to cook it. I even love to shop for it (solo grocery store shopping is like therapy for me!). Here are two products I can't get enough of lately…
Harris Teeter Monumental (and they are!) Salt & Pepper Virginia Peanuts – I'm serious when I say these are addictive. I have to grab a small handful and put these yummy things away out of fear I'll eat the whole can.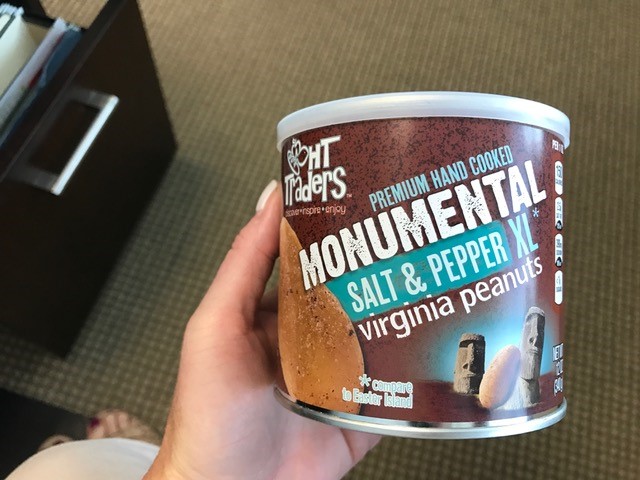 They are perfectly seasoned with salt & pepper and make the perfect afternoon snack (if you can keep it to a small handful!).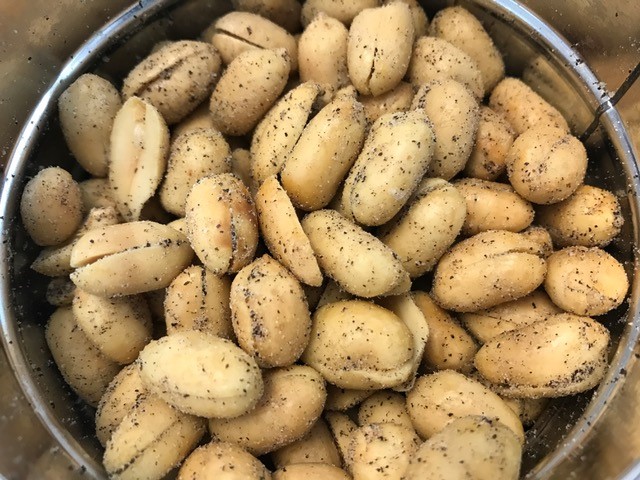 Tessemae's Zesty Ranch Salad Dressing – I've talked about this brand of salad dressings before. I love them all because they are a healthier alternative to bottled salad dressing (no sugar, low sodium, etc).
I love making my own salad dressing but I rarely do anymore because I. Love. This.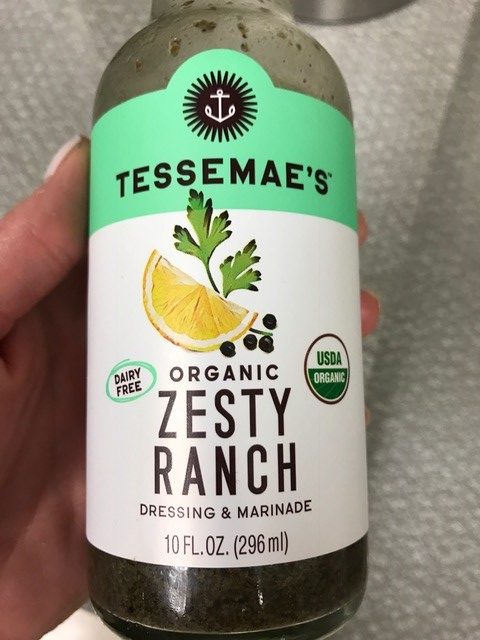 It is nothing like traditional Ranch dressing but it SO GOOD! It has a bit of a bite (I usually add fresh black pepper to my salads but I don't when I use this dressing because it adds just the right amount of heat) which I love! I have found myself eating MORE salads because this stuff is so good. I find it at my local Harris Teeter – give it a try!
Our Wedding Anniversary
Paul and I celebrated our 18th wedding anniversary on June 12. It seems like yesterday we tied the knot…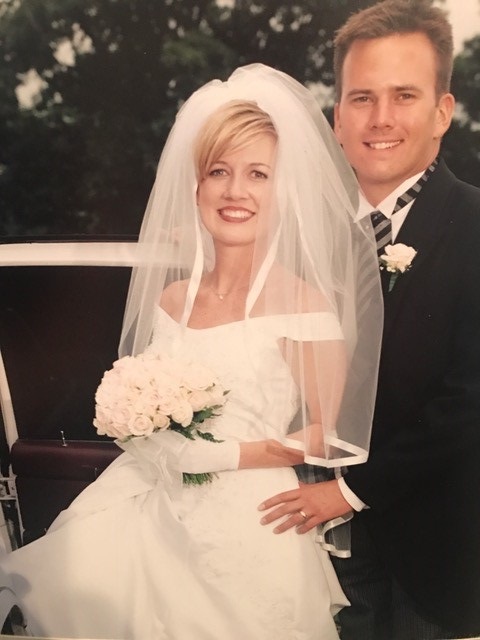 We were babies! To celebrate, Paul took me to the Watergate Hotel in DC for dinner. Have you seen this place since it reopened last year? It went through a huge renovation (over $100 million) after being closed for almost 10 years. The property is cool – very retro.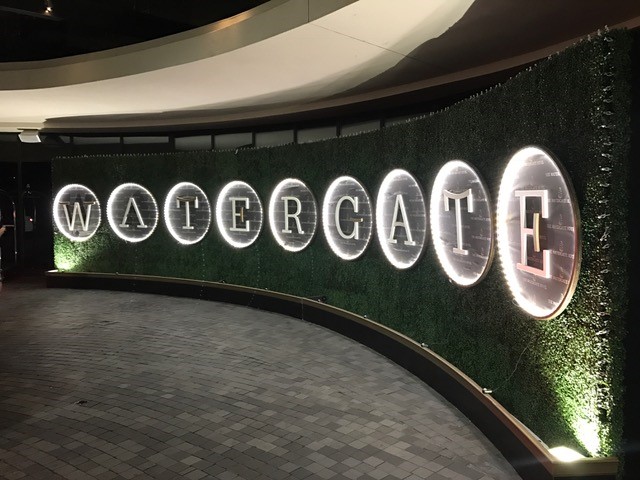 We had a lovely evening. Everything was delicious!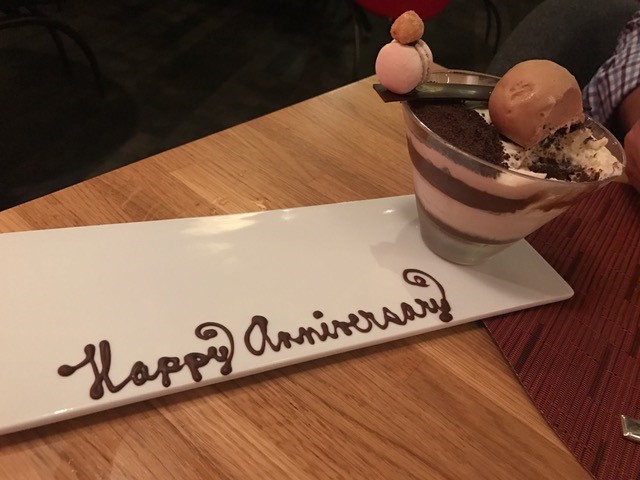 But most of all, I just loved spending a quiet evening with my sweet husband. I love this man!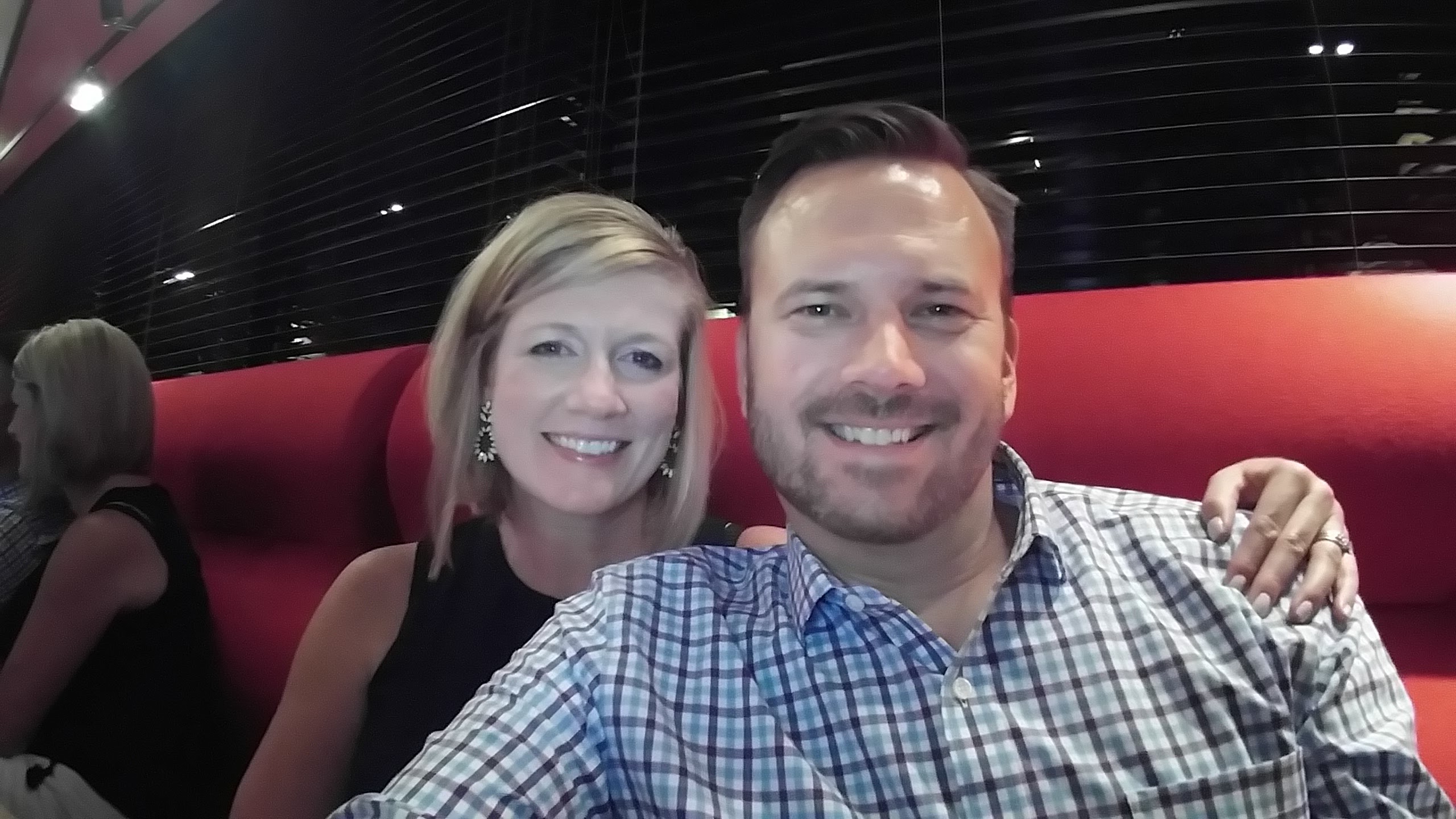 Thank you for stopping by blog today! Wishing you a blessed weekend! And if you are lucky enough to still have your dad around and/or be a dad, I wish you a very happy Father's Day! I will be celebrating the two best fathers I know!
Dream Big. Build Smart.