What We're Building: Jen's Week In Review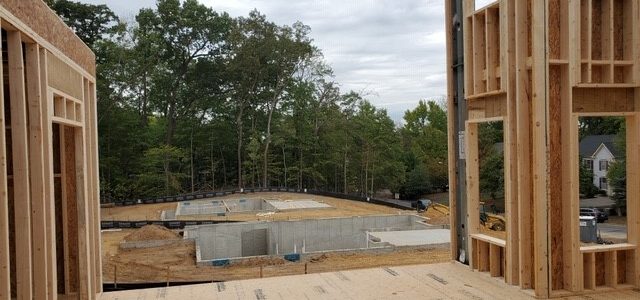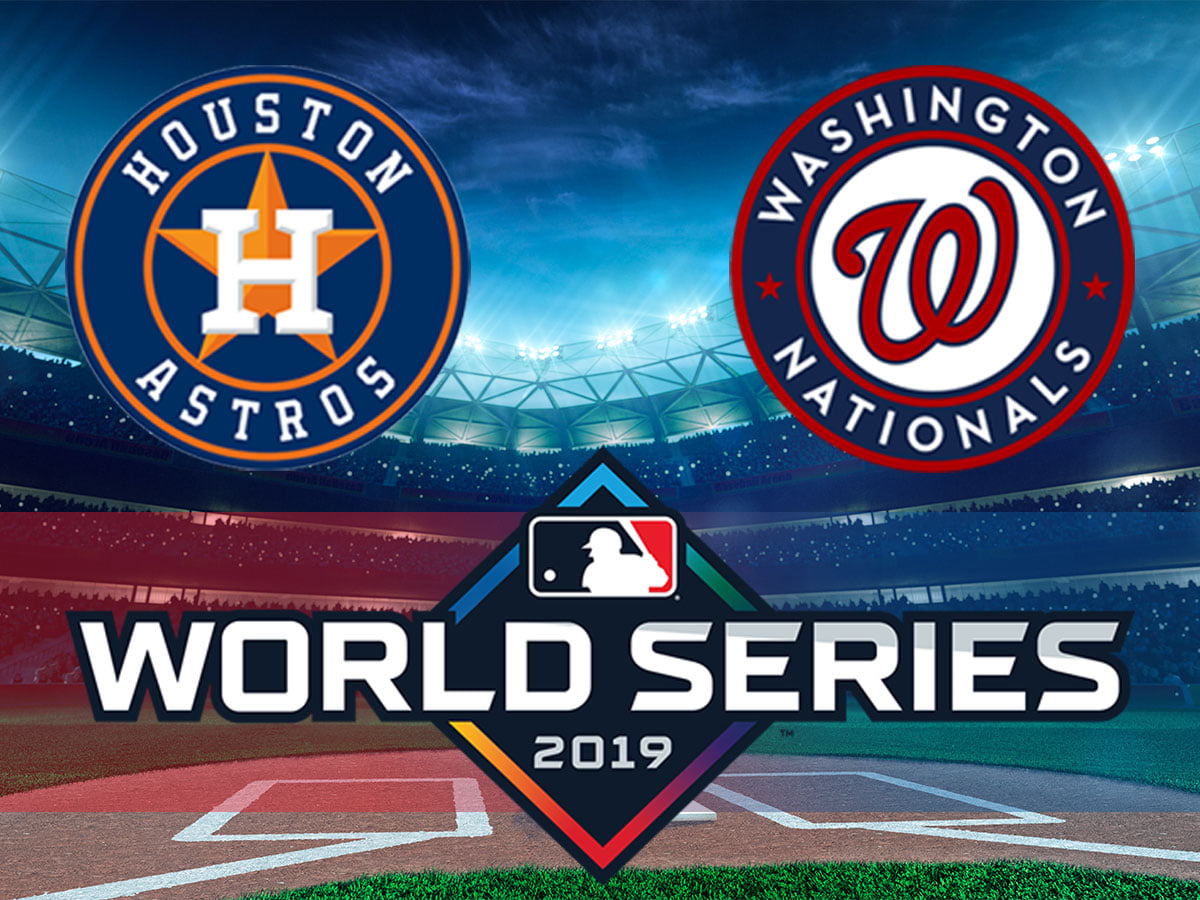 Happy Friday! Happy Game 3 of the World Series Friday! Who's having a ball watching the Nats play? I am and I have the dark circles under my eyes to prove it. HA!
WHAT WE'RE SHOWING THIS WEEKEND…
I am so excited to be able to show you a beautiful custom farmhouse we're finishing up in Falls Church City. This family has persevered through the long process of subdividing their lot so they could build their dream home. It was a long road for them but we are THRILLED to be so close to the end.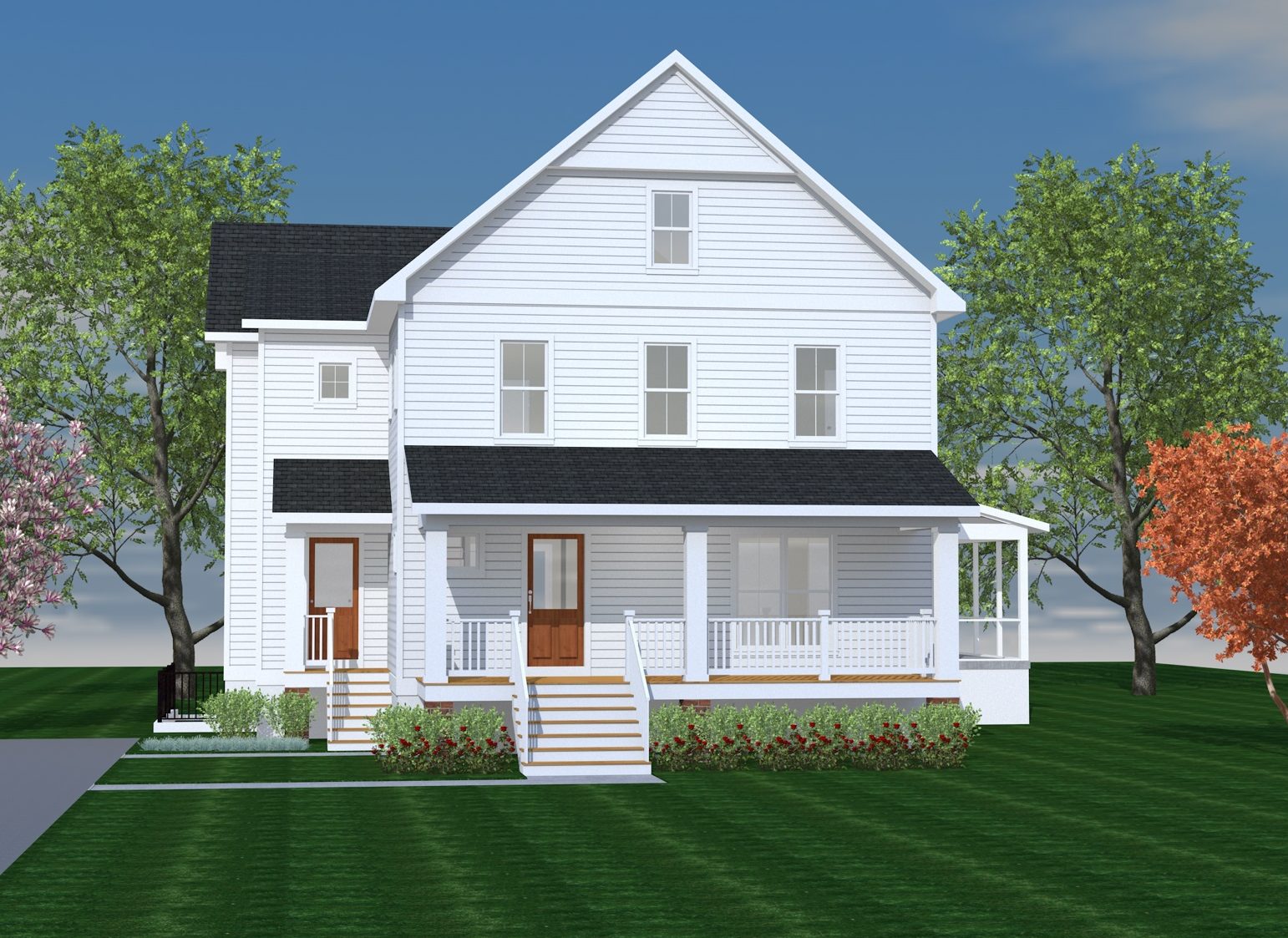 Join us this weekend, 10/26 & 10/27, and we will show you this beautiful home.
Click HERE for details.
WHAT I'M BLOGGING ABOUT…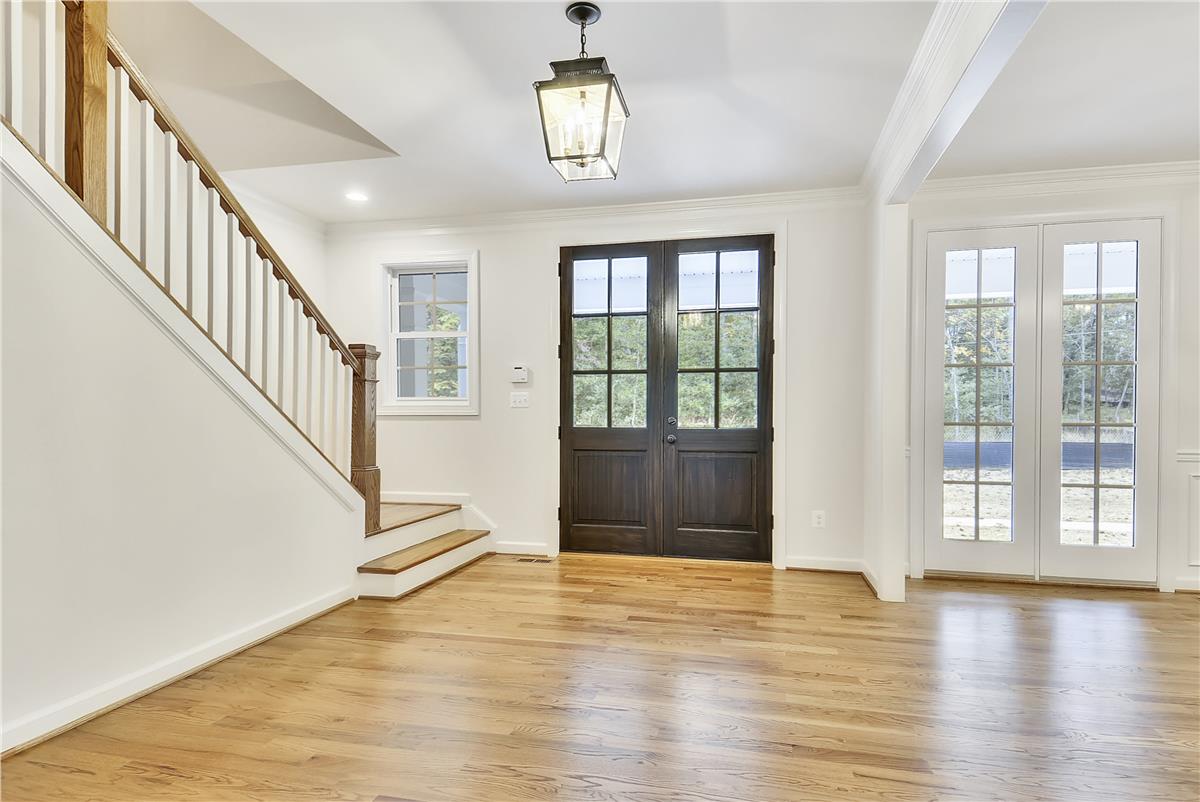 Speaking of custom. I'm working on a blog series that details the process of building a Complete Custom with NDI. While all of the homes we build are customized to fit the individual needs of our clients, sometimes a client requires a fully customized approach. Navigating through the Complete Custom process may seem daunting, but I've got you covered. Check out the latest posts in the series…
Building A Complete Custom Home, Phase 1
Building A Complete Custom Home, Phase 2
WHAT WE'RE CURRENTLY BUILDING…
We have a fun little project going on down in Lorton. We're building 3 homes side by side, each for an NDI client. They all bought their individual lot, and they all chose NDI to build their home. It's been fun seeing these get started. These pictures were taken 2 weeks ago and we're under roof now on all 3!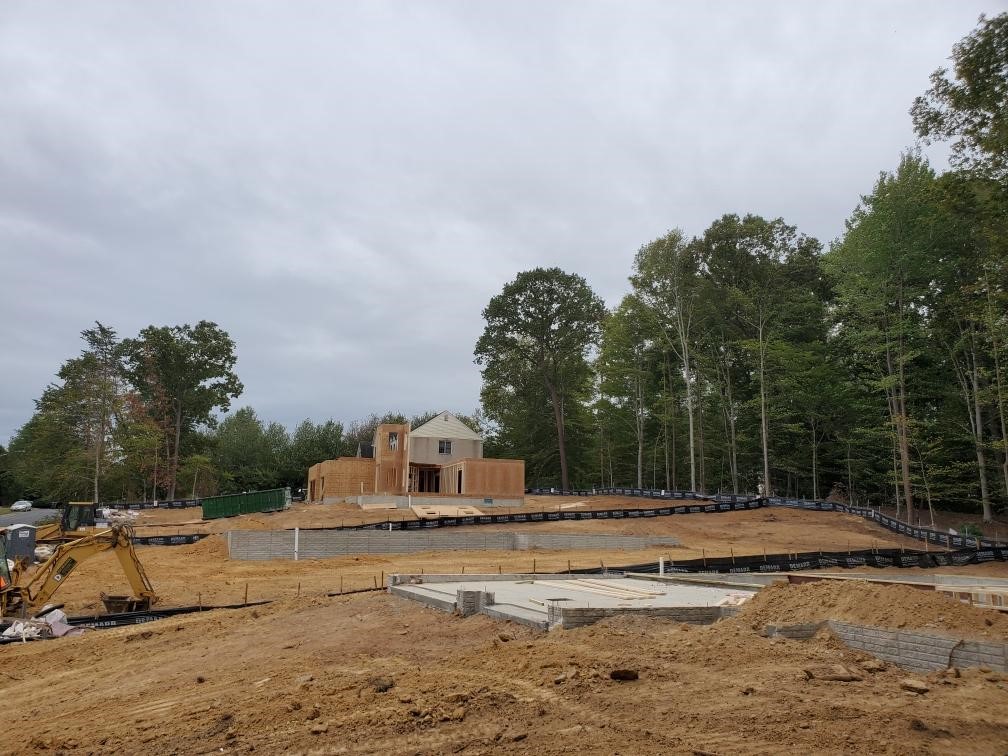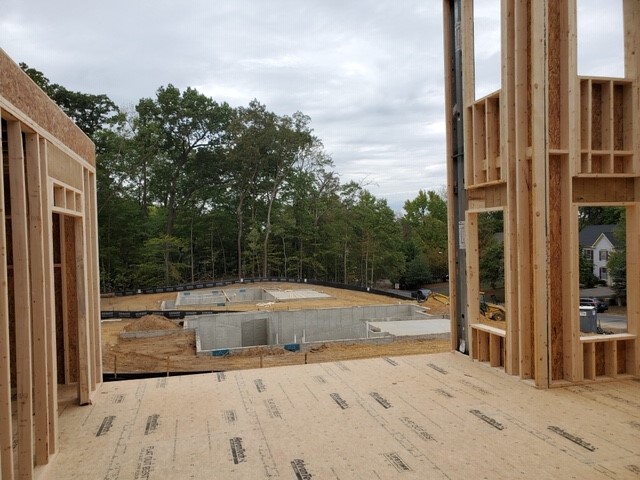 #NDIspeed
WHAT I'M COOKING (NON-STOP)…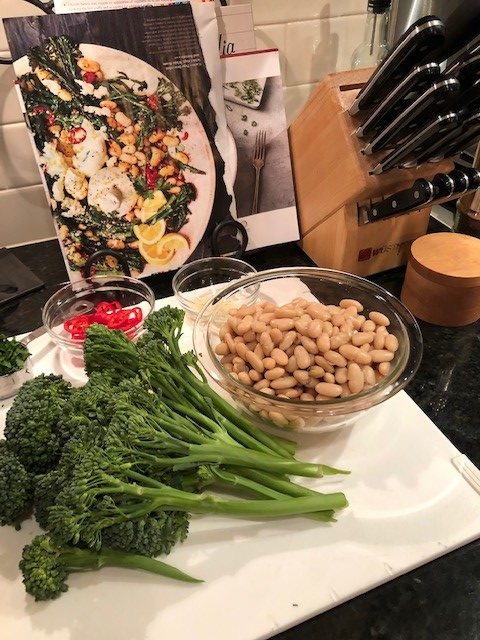 I've become hooked on a couple of dishes that are so easy to make and so so yummy! This one is great for entertaining. It was billed as a salad but I'd call it more of a side dish. Whatever it is, it's delicious and I'd eat this anytime.
Check out the recipe HERE!
WHAT I'D LIKE TO SHARE WITH YOU…
Our pastor at church is currently doing a sermon series called UNHACKABLE. His message has been around different aspects of our lives, covering topics so far like marriage and community, and soon to cover topics like parenting and sexuality. The bottom line has been you can't hack your way through life. All of these things deserve our hard work and attention because when we focus on the long-game, we win!
But, I do have to share with you a life-hack that I recently tried and it is life-giving (in the kitchen). I find peeling garlic to be one of the most tedious and annoying things ever. Ever. It's messy and it takes forever. But no more. When faced with having to peel multiple cloves of garlic, I will always do it this way.
STEP 1: Throw the individual cloves in a metal bowl.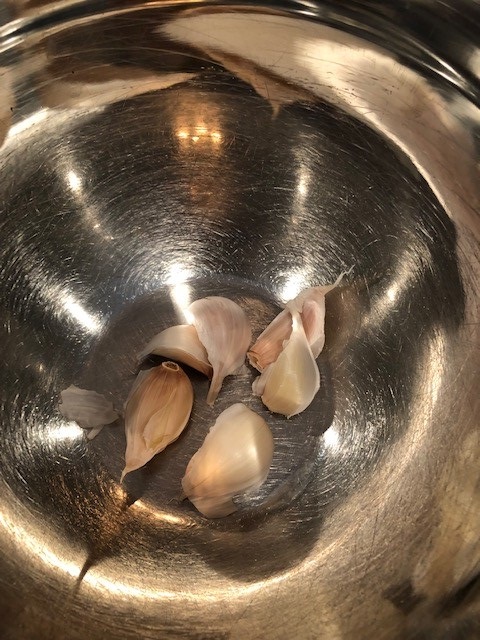 STEP 2: Top with another metal bowl.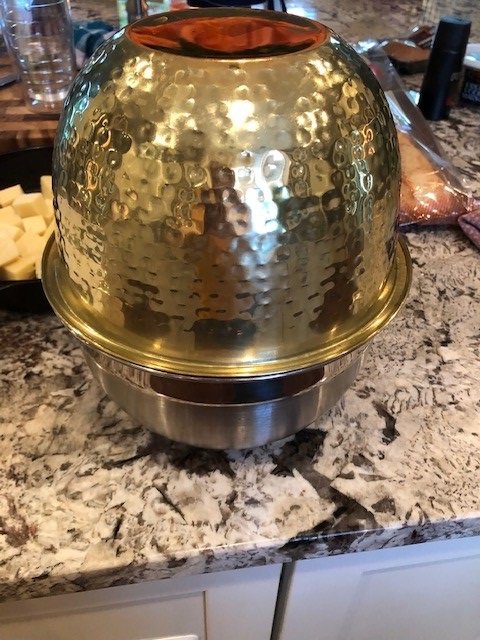 STEP 3: Shake with vigor for 45 seconds (bonus exercise for the day!).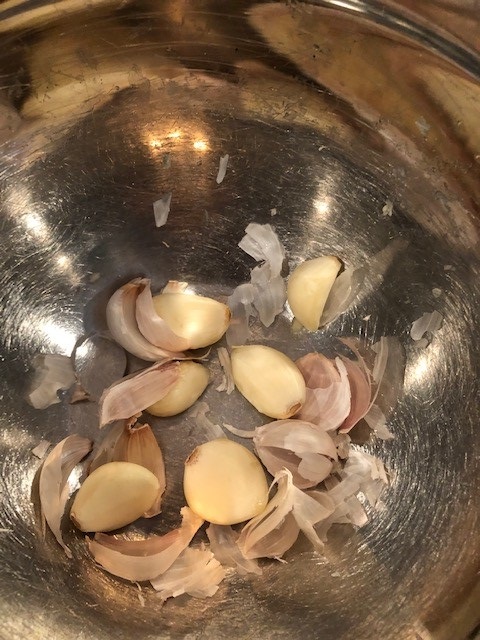 And, voila!
So easy.
You are welcome.
Thank you for stopping by my blog today! Stay tuned on the blog for the next post in my Building A Complete Custom Home with NDI series. I'll also be posting another favorite (and easy) weeknight dinner recipe! And don't forget to stop by the Custom Farmhouse we're building in Falls Church. Open this weekend only!
Enjoy your weekend and GO NATS!!!
Dream Big. Build Smart.